Pat is back with his weekly Sleepless Nights Comic release! Episode 7 is available now in the Affect3D Store!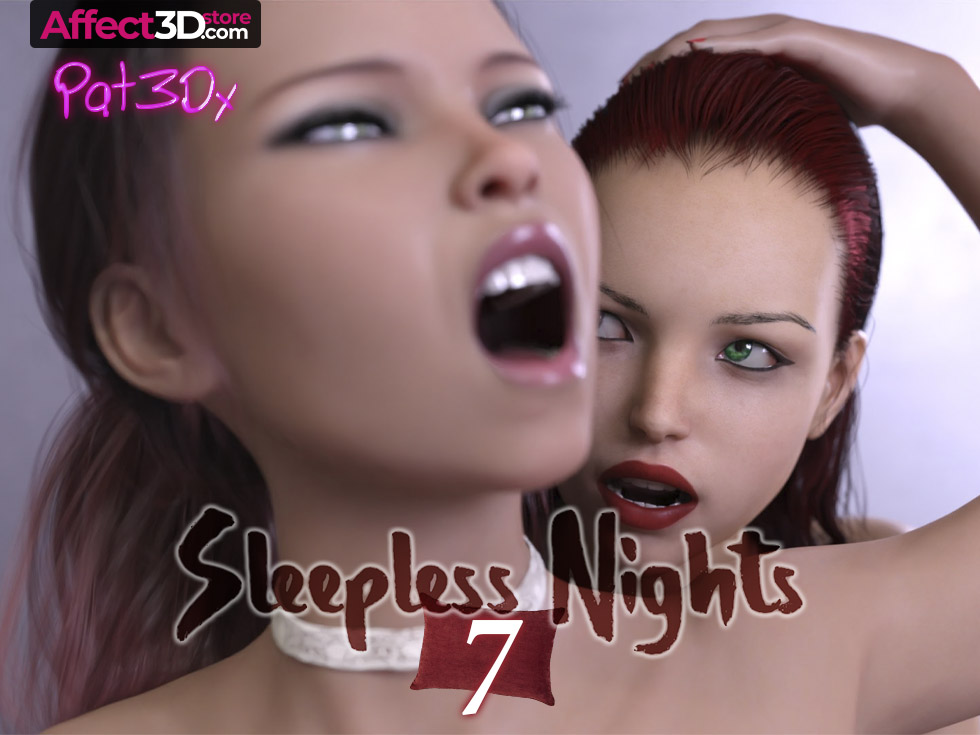 In this week's episode, the threesome between Mega, Ashley, and Alexandra continues. The young couple are really enjoying fucking Megan senseless. Naturally, the latter accepts to become their sex doll in order to, firstly cum over and over but also to live with her best friend who's she's secretly in love with. Ashley and Alexandra fuck all her holes in a double penetration with a creampie and an oral creampie to top things off. 
But it's not over, as the girls collapse onto the bed, Alexandra who has always wanted to fuck Ashley's sister, and Ashley who wants to continue fucking Elodie (her elder sister's girlfriend), devise a strategy. I guess we'll have to wait till next week to find out if it worked!
You can grab Sleepless Nights Episode 7 for $10 – that's 104 renders in full HD!