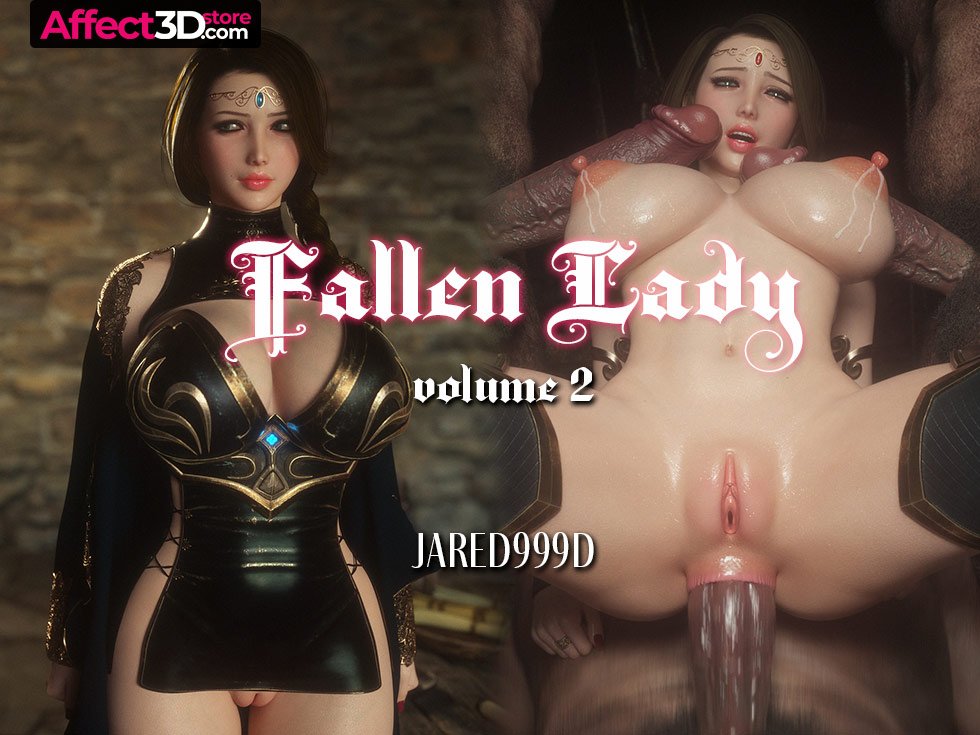 Jared999D is back with Fallen Lady 2! This image and animation set really delves deeper into Suzi's new life as the queen and reveals even more characters!
Suzi is adjusting to her new life as queen and stepmother relatively well. That is if being fucked in the ass and filled daily by the king can be adjusted to. Indeed, the king has an insatiable libido and appetite and has been working closely with his necromancer to create new toys for his lovely wife. It's been some time since Suzi first fucked her king and she has changed quite a bit. She now walks willingly around the palace in a skimpy bikini that reveals her lovely ass. Even when her stepson returns from battle, she willingly submits to her husband's sexual whims, put on display for the entire court to see. The king makes Suzi sit on a pulsating dildo he controls with a crystal ball. Despite her initial lover – the king's second son – being present, she can't help orgasming and calling for more.
Meanwhile, Karen prepares to undergo the inquisitor's questioning. It's not long before she realizes, however, that his methods are far from ordinary. The old man uses his arsenal of living dildos to fill her while his pet orcs have their fun with her tits.
Fallen Lady 2 contains 277 high-quality images (including a no-text version) and ten bonus concept images! All for the skimpy price of $10! Or — if you missed Fallen Lady 1 — you can grab the Fallen Lady Bundle, which includes 496 images and 9 animation clips! (That's 219 high-quality images, including no text versions, 9 animation clips, and 10 bonus concept images from Fallen lady 1, plus 277 high-quality images, including the no text version, and 10 bonus concept images from Fallen Lady 2)! The bundle is just $15.80!