Today we get an insight into the creative process that goes into one of our most infamous 3DX artists! Indeed, The Dude3DX has decided to release a selection of Exclusive Concept Shots, previously only available on his Patreon or not available at all!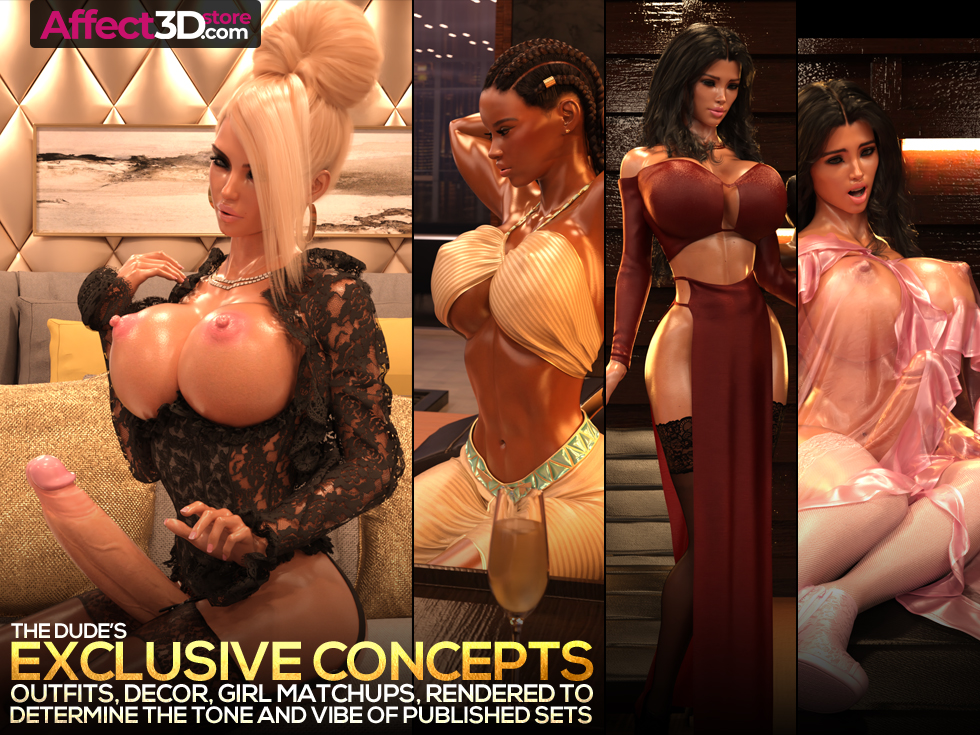 Before starting production on any set, The Dude creates a series of concept renders to figure out everything from outfits, decors, and set themes. Often, these concept renders look just as good as anything in the final set, but are either published exclusively to Patreon or never at all. In this case, you get a chance to enjoy them yourself! You can enjoy shots of characters such as Jordan or Kayla enjoying their luxury lifestyle. Discover everything that goes into researching their style and surroundings now! 
This release contains thirty HD images as well as teasers for Patreon-exclusive content. All for the low price of $4.99! Available in the Affect3D Store now!