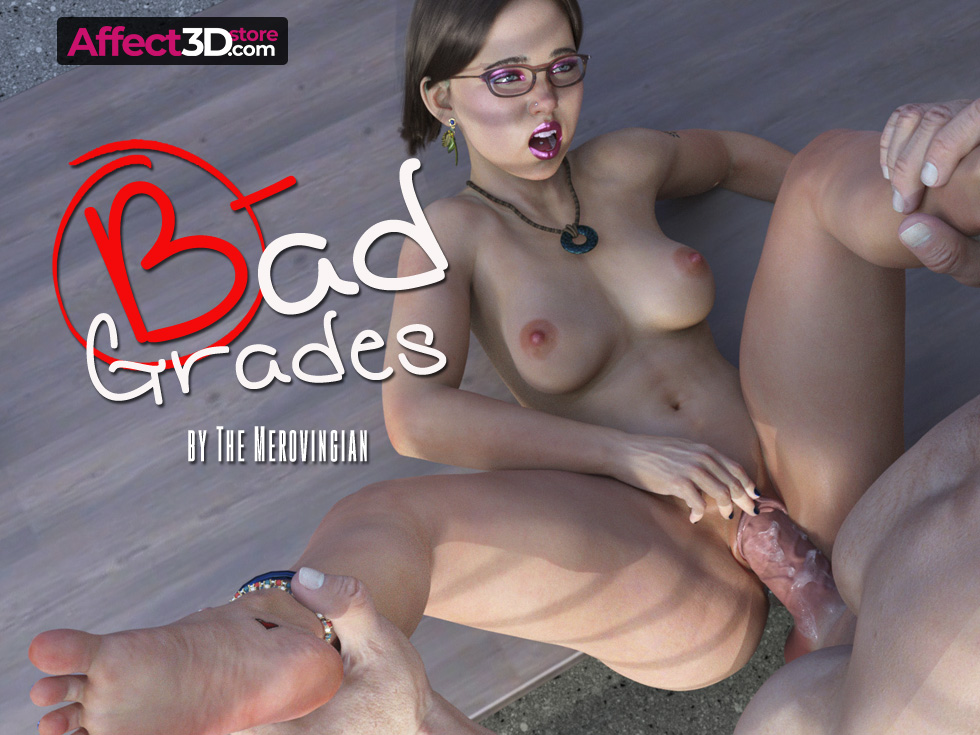 It's hard balancing everything in life – and falling behind in class is oh-so-easy when you're having fun in college. Fortunately, there's more than one way to pass in The Merovingian's Bad Grades! And, really, you should know where this is going by now. 😉 Though I was pleasantly surprised by that foot lick.
The size difference in this one is particularly large for a non-monster sex set, so if you're into petite & large, this is your jam. The professor's cock is easily enough to fill her throat and then some, and she's close to half his size.
Discussing the matter in the professor's office, the student asks if there's anything she can to make up for her poor grades – and he already has something in mind. Undressed by him, she gets on the desk and plays with his cock using her feet. Then she gets on her knees to deepthroat him until he explodes in her mouth; he adds to the mess by spitting in her mouth. Hot.
Also, props to the wardrobe and makeup. She's a total cutie.
Needing more, the prof binds her arms with duct tape and pushes her against the desk to approach her holes. He picks her ass first, filling it with cum and giving her a taste, before hitting her cunt and then mouth again, enjoying everything she has to offer to see that she deserves that A. And the big finish facial certainly proves that to me. 😉
You can get Bad Grades, a 67-count image set, from the store now for $15.00.