Jared999D is back with Monster Eater Origin 3 and Bundle 3! The newest installment delivers tons of busty goodness from the super soldiers, and the accompanying bundle is also a perfect product to start with this series! Let's check them out!
Monster Eater Origin 3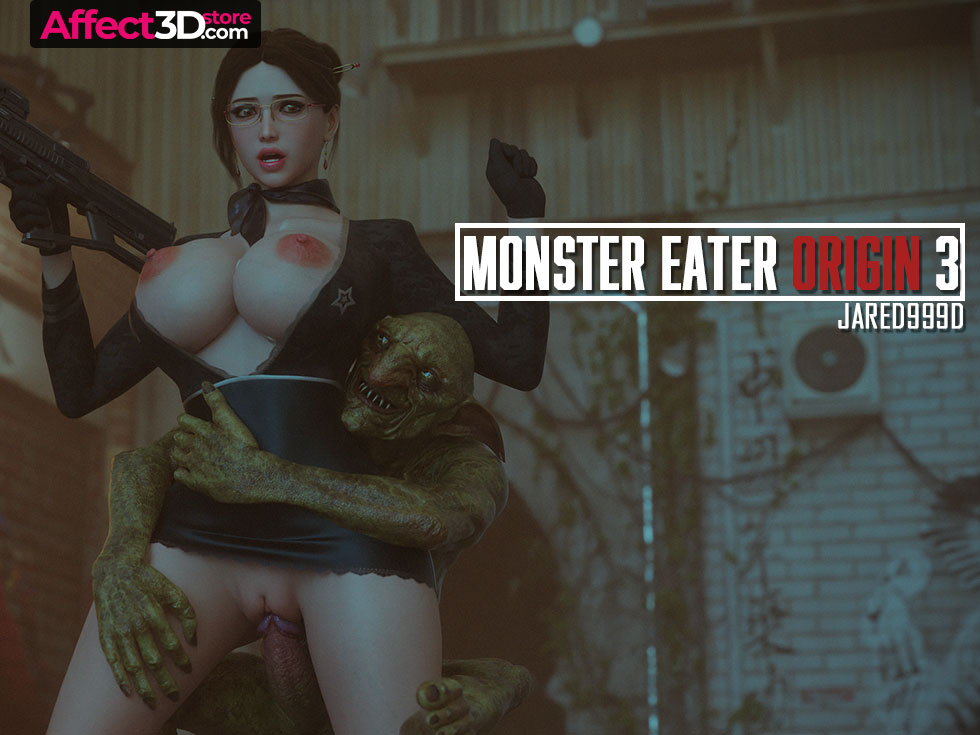 In this episode, we will follow two storylines, that of Suzi and newcomer Jenna! The latter is working with a hacker to get access to the CMF server which is dangerous and illegal. And so no wonder it takes more than just money. After having a taste of her massive tits and puffy pussy, the guard plunges his cock deep inside our heroine to finish in a perfect creampie! Though he leaves the best for last, and she now faces a huge dildo…
In the second storyline, Karen is arrested for leaking secrets, so it falls to Suzi to operate on her own. Using everything her mentor ever taught her, she believes she is well-prepared for any trouble. Big mistake though, as she gets a mouth full of aphrodisiac sperm from a goblin! Being surrounded while her pussy is burning with desire, it seems that she's in for a fun time.
Monster Eater Origin 3 rivals even the largest CG products despite being a single episode. It contains 217 high-quality QHD images in JPG format! The full version, which will be released in the upcoming days (and you get it automatically when purchasing this release), also adds dozens of new pictures! And on top of all that sumptuous content, Jared999D also gifts potential buyers eight lovely concept images as a bonus. That sounds awesome, but he's not done yet! As this episode costs just a measly $10.00! So grab your wallet and head over to the Affect3D Store for your own copy now!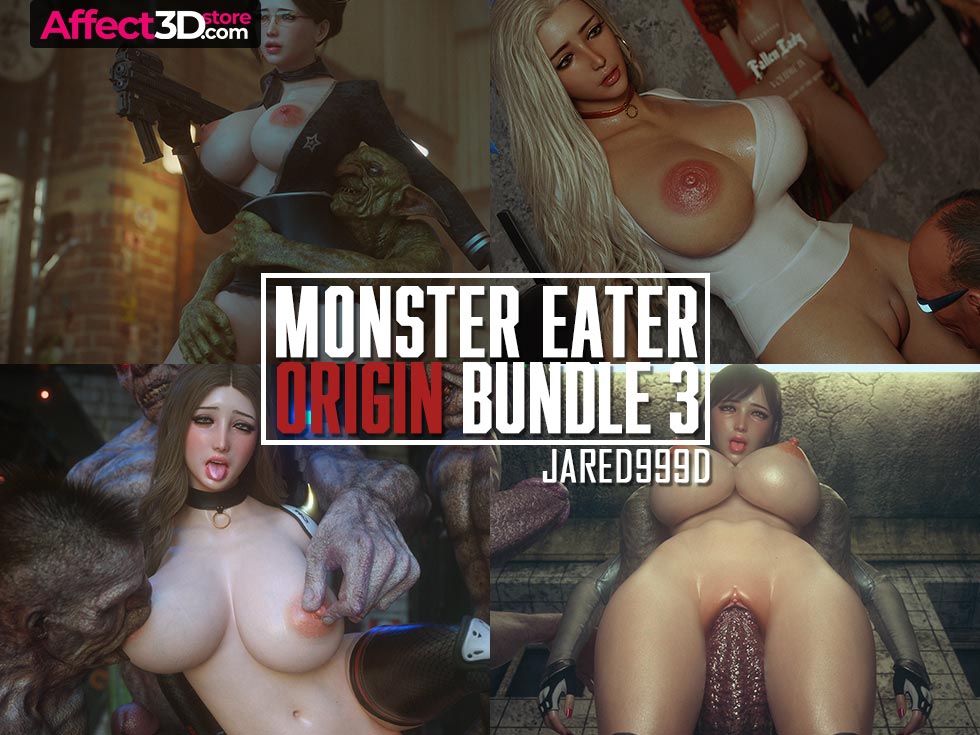 Monster Eater Origin Bundle 3
Monster Eater Origin Bundle 3 includes the aforementioned Monster Eater Origin 3, alongside all the previous episodes of this sci-fi 3DX series. If you missed a previous release, or simply want to catch up, then this is just the perfect thing to get! Discover how Suzi first met Karen, then teaming up to defeat monsters, navigate the politic of CMF, and have kinky, cum-filled sex along the way!
Jared999D's Monster Eater Origin Bundle 3 is enormous, standing at 916 QHD images plus 5 animation clips! It will take days, if not weeks to get through it all, so buyers are set for a while! And you don't have to worry about the price, either – despite all that quality 3DX, this bundle only costs a very affordable amount of $29.90! For nearly a thousand CGs, that is a bargain – so don't miss out!