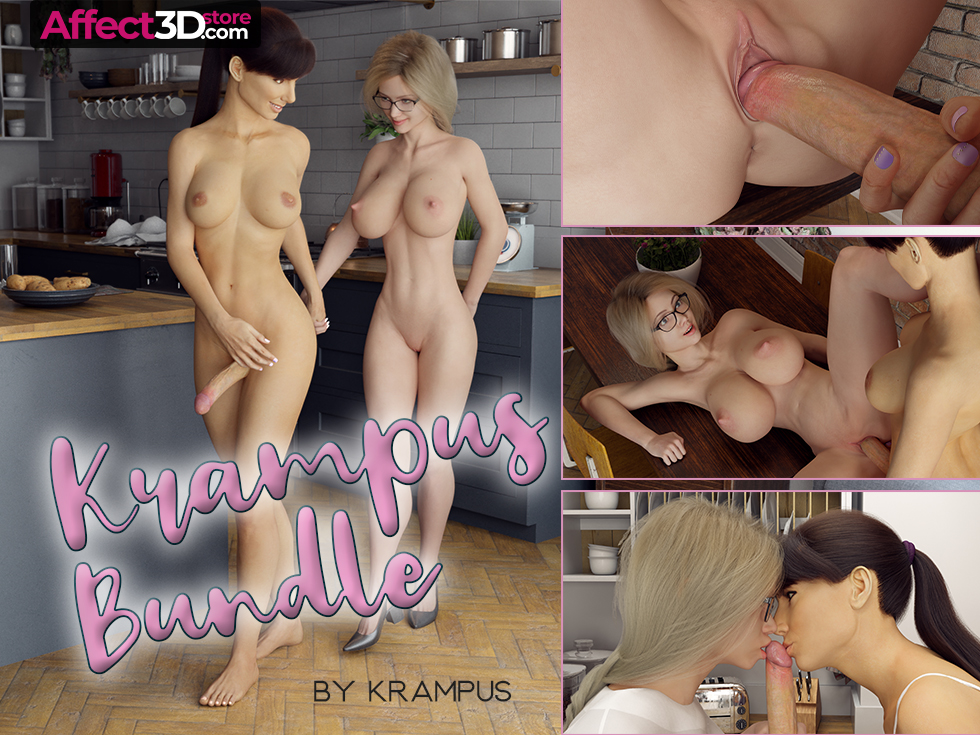 Krampus' dropped off two mini-sets into their The Krampus Bundle to get us started for the week!
Stood Up Again
Karen is waiting for her date to come over but sadly he's not able to come. Upset that she spent so much on wine and looking good she decides to take matters to her own hands. Pouring herself a glass of wine, she slowly starts taking off her dress and begins to caress herself. Dropping her dress to the floor she continues to touch herself and even uses the now empty wine bottle to assist her with climaxing. Who says you. need a date when you can make yourself have an explosive orgasm?
Loving Consolation
Kelly comes over to check in on her friend Sandy who recently got divorced. Sandy tells her she's been reading sexy romance novels to keep her distracted and the book she's currently reading is about a lesbian love triangle. She asks Kelly if she ever fantasizes about kissing women and while admitting that she has, she also tells Sandy that there's no foreplay in her household. Sandy goes into her room to show her something and it's a double ended dildo. Surprised with how real it looks, Kelly wraps her mouth around it and Sandy comes in and locks lips with her. She puts the dildo on and lays Kelly on the table and thrusts inside of her. They continue to use the kitchen and living area at their disposal before Kelly asking what Sandy is doing the next day.
The Krampus Bundle spans across 67 images altogether and is available now in the Affect3D Store for $7.99!