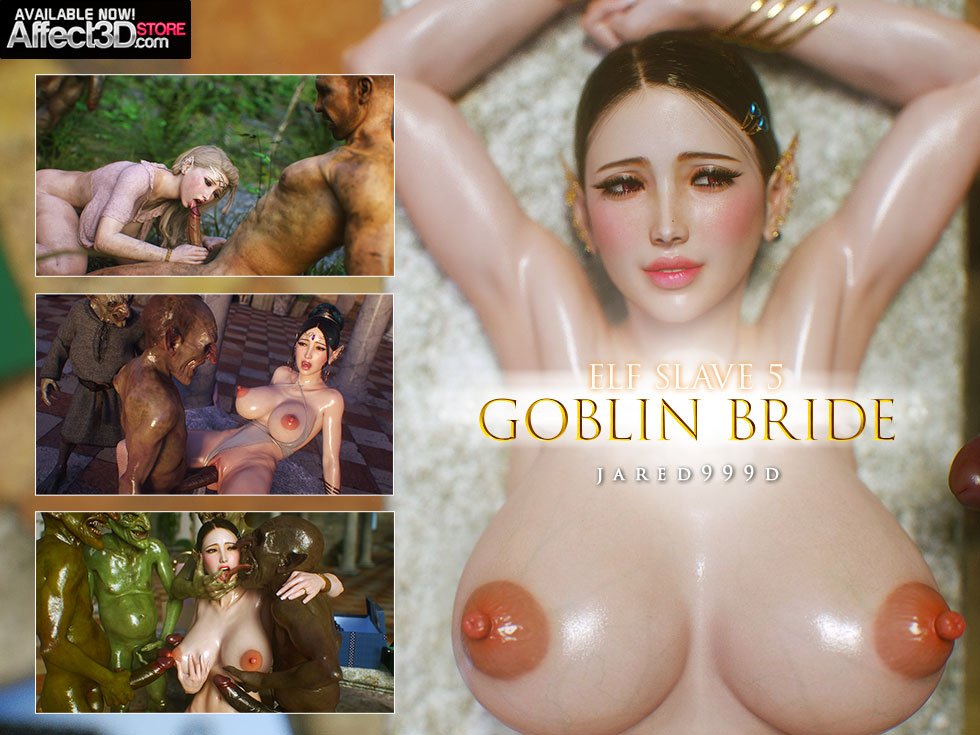 We have yet another superb release for you guys! Indeed, continuing on with the adventures of the luscious Karen and Suzi, our two favorite elven sex slaves, we have Elf Slave 5: Goblin Bride by Jared999dD!
They've been kidnapped, they've been bred, and they've been gangbanged by a bunch of orcs and goblins, but their adventures aren't over yet! Far from it in fact. Indeed, for Karen's part, she is being led around the woods and fucked for her orc captors' pleasure.
The first person they come across — a man who at first begs for his life — gets a rare surprise. Yup, you guessed it, the orcs ask him to fuck Karen in front of them. The pair start off with a blowjob before switching to reverse cowgirl. The man then fucks the elven slave on his cart and cums inside of her.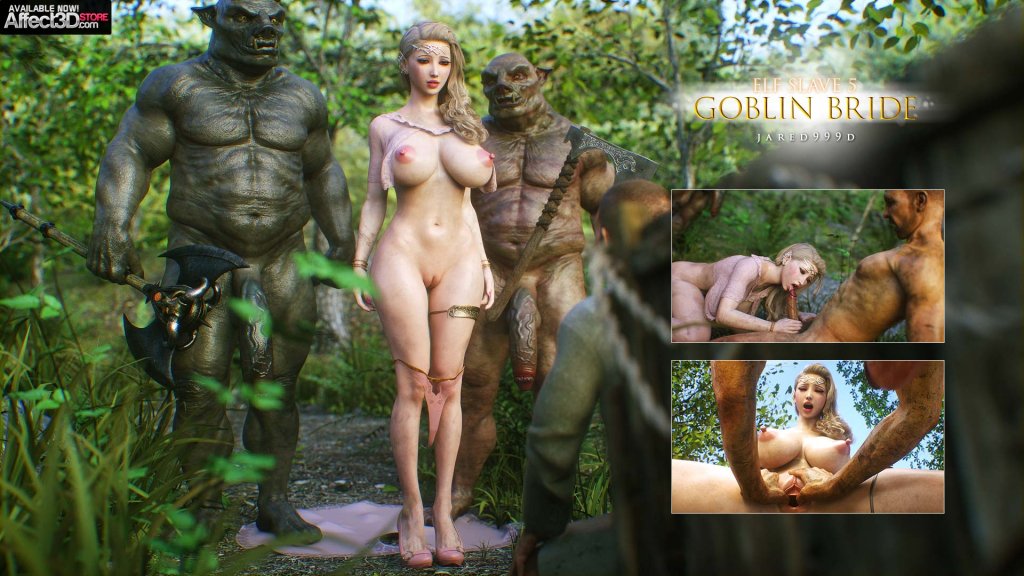 We then switch to the beautiful Suzi who originally came looking for her friend, Karen. She has been taken in by goblins who appease her fears with gifts (most of them sex toys). What naturally ensues is a gangbang with Suzi pleasing the goblins with all her holes. From blowjobs galore to double penetrations and of course the use of her new toys, this elven princess really knows how to thank her hosts!
As per the last episodes, Jared also added some extra context to both give a wider view of the context and storyline and continue to build his characters' unique features and personas. In any case, today's episode is another example of just how talented Jared999D is at making steamy and unique 3DX! So grab your copy of Elf Slave 5: Goblin Bride for just $10 now!