Pat is back with Family Business 7! You can pick up this latest episode in the Affect3D Store now!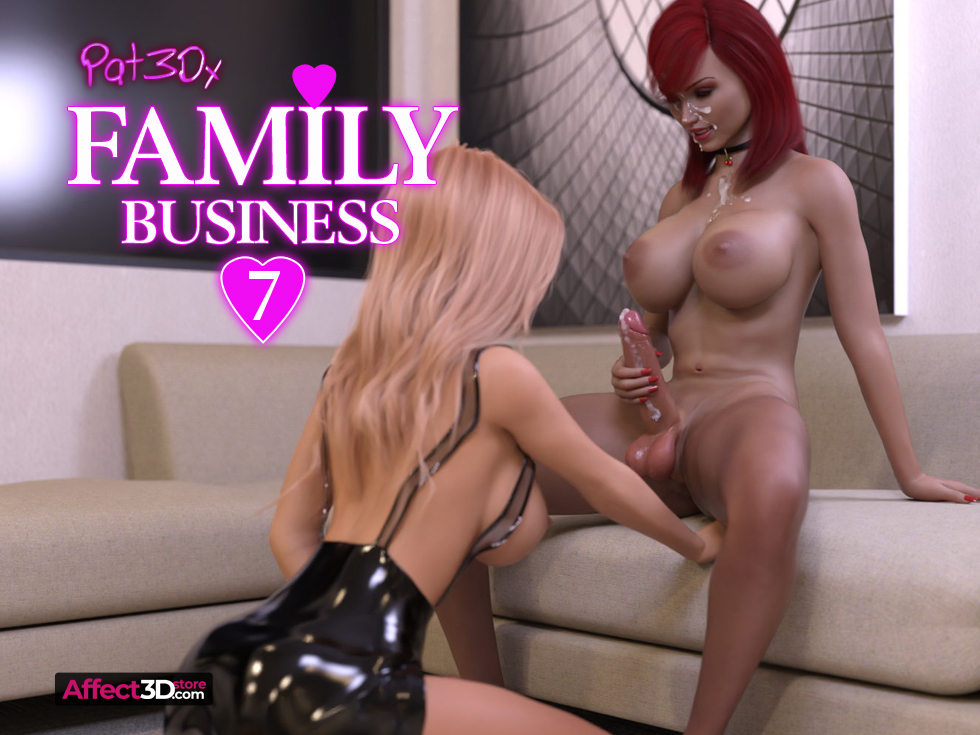 Things are getting interesting with the uniquely hot step-family. Nora, the cheeky 18-year-old futa, knew she'd have to fuck Celine if she wants her plan to work. What she didn't expect, was to have some of the best sex of her life. The two futas really go at it and Nora takes every inch of her lover's cock deep in her mouth and ass. And at her work, being Kristen's secretary, Celine must obey her every order. But the 24-year-old knows how to take advantage of her situation to get Nora to also do her bidding as the pair continue to explore their office romance.
You can grab Family Business 7 for just $10! That's 88 full HD renders in the Affect3D Store now!