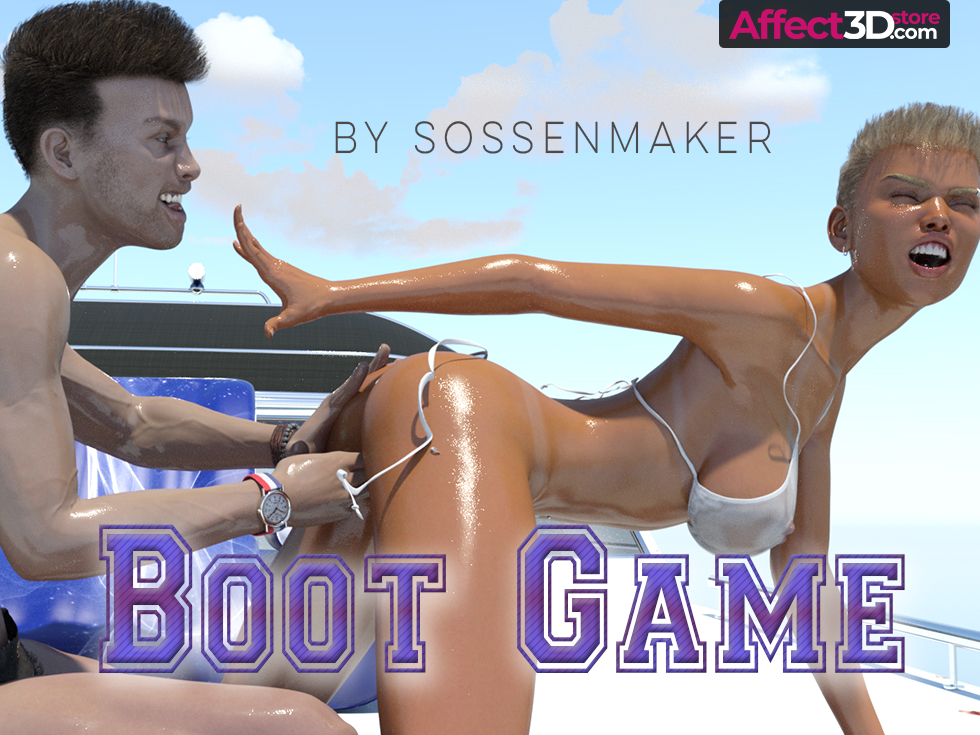 Sunbathing is always fun – relaxing in the nice weather, soaking up all the heat in your latest bikini. It's also more fun when someone joins in and makes things a little more exciting.
Amber is laying outside on her yacht in a barely there bikini when a guy happens to notice. He comes up to her and introduces himself but it doesn't take long before clothes are coming off and debauchery quickly beginning. After fisting Amber and sending her into a frenzy, she leans backwards and begins sucking on his hard cock. They 69 each other, getting everything nice and wet before Amber gets on all fours and takes it doggy style. When the guy finishes, they embrace each other and from the look in their eyes, I'd say they're up to go for round two.
Boot Game spans across 28 images and is available in the Affect3D Store for $5.00!