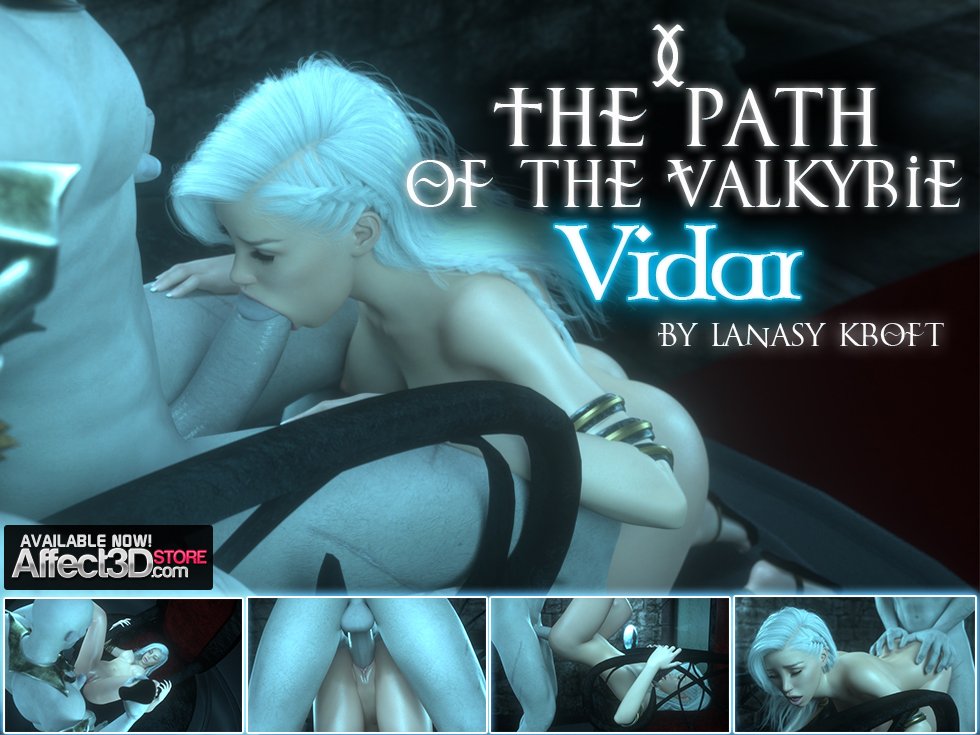 Lanasy Kroft is back with a brand new image set: The Path of the Valkyrie – Vidar! Lanasy's new story is set in two, war-torn worlds, and stars a young valkyrie who wants to restore peace. The Path of the Valkyrie – Vidar is available now in the Affect3D Store! 
The valkyrie Liv has set out on a mission for the greater good. Such a path is often wrought with challenge and obstacle, but in this case, Liv's path leads to desire. Journeying to Vanaheim to appease the god Vidar, Liv is quick to submit to his whims. The god seems amused and makes her outfit vanish. Subservient and ready, Liv begins sucking his massive member on her knees. Soon the god lowers her onto his cock, before deciding to fuck her ass missionary. When he cums deep inside her pussy, it seems he's just getting started.
The Path of the Valkyrie – Vidar contains 65 HD renders and can be yours for $11.50! Check out this gorgeous new title from Lanasy Kroft today!