Serge3dx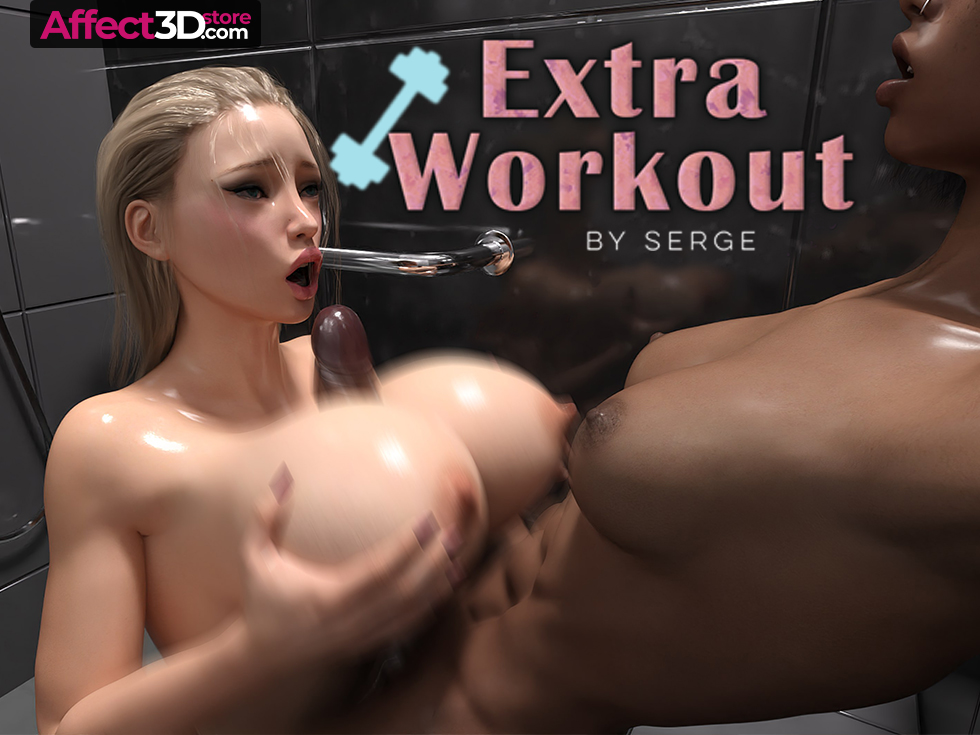 has a brand new release for us today folks! Indeed, Extra Workout is available in the Affect3D Store now! Check it out now!
After an argument with her husband, Samantha decides to go to the gym to calm down. She meets Violet, who gives her a personal workout lesson she will never forget. After a grueling workout, Samantha heads back to the changing rooms. Naturally, she strips off and heads for the shower, where the second part of the workout begins. You see, Violet has decided to join her new trainee and it's not long before the blonde and her futa trainer are making out passionately. Samantha then gets on her knees and blows Violet, before rubbing her cock between her tits and making her cum in her mouth. 
The pair then switch to missionary standing and Violet cums again. They take a break before Samantha sits down on her lover's cock and takes it up the ass. The tough trainer then fucks her ass standing before switching to doggy-style and cumming a third time! And it looks like this is just the beginning for this blonde would-be-fit girl!
Extra Workout includes 133 4K images and can be yours for just $10! So what are you waiting for? Grab this comic and get your workout freak on now!