WorldofLeah is back with the follow-up to Birthday With Benefits! Indeed, Part 2 is here and it really builds on that first episode!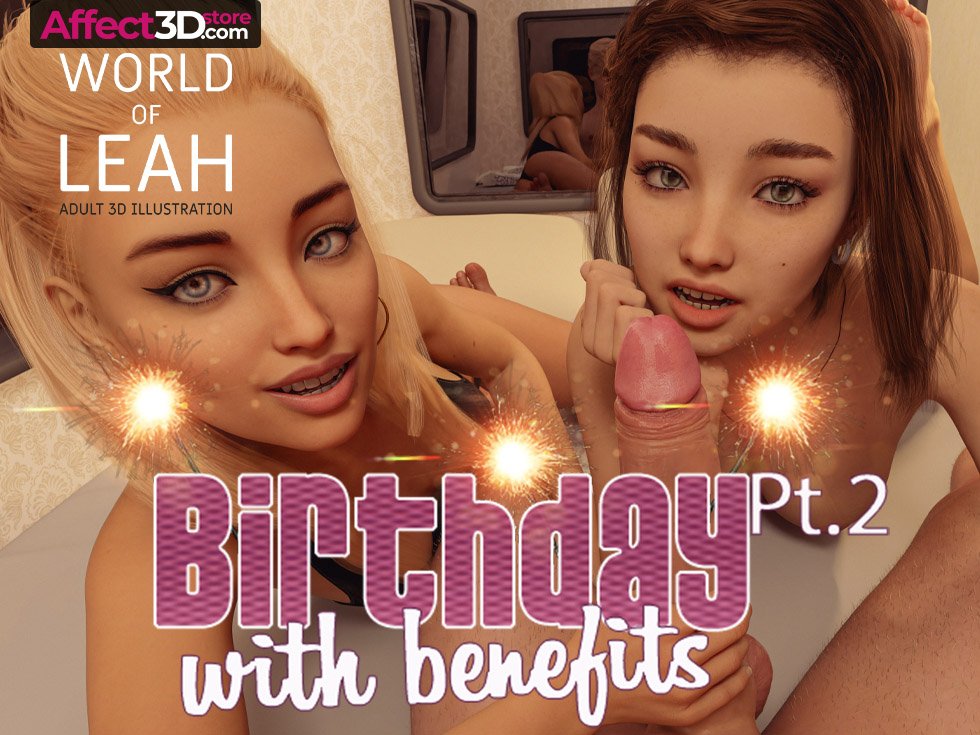 Annie and Allison are debriefing after making Keith cum all over the cute brunette's face. Turns out, Annie has discovered two new passions: huge cocks and cumshowers. And even better, she has broken the friendzone status with Keith. Naturally, as the two girls giggle and talk, they can't help getting horny. So Allison decides to show Annie something else – by going down on her pussy. Of course, it's at this point that Keith walks in. The man might be clueless sex-wise but he sure has good timing.
Allison invites him to join in the fun and begins blowing his massive member upside down. Having prepped him, she beckons Annie over to discover just how that cock feels inside her. The two "friends" start off in missionary before Allison climbs on for her turn whilst going down on Annie. It quickly becomes too much for her, despite her experience and she concentrates on riding the cock inside her. Keith can't resist long and fills his new lover with cum before Annie, curious as always, licks the sperm off her friend's pussy.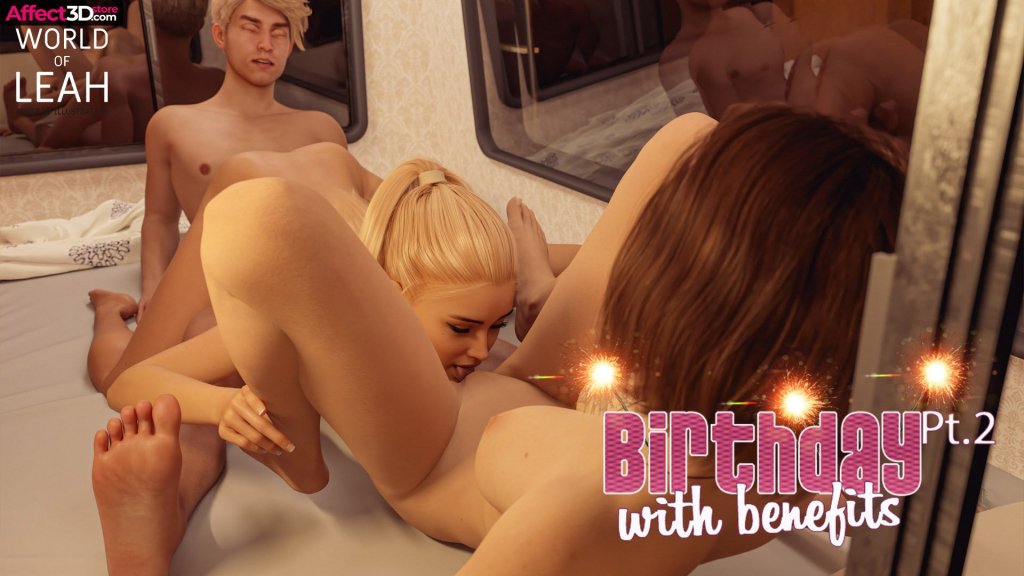 Birthday with Benefits Part 2 brings back the guy on girl threesome with a bang and is available now in the Affect3D Store for $9! The set includes both the comic and textless version along with a set of bonus shots!