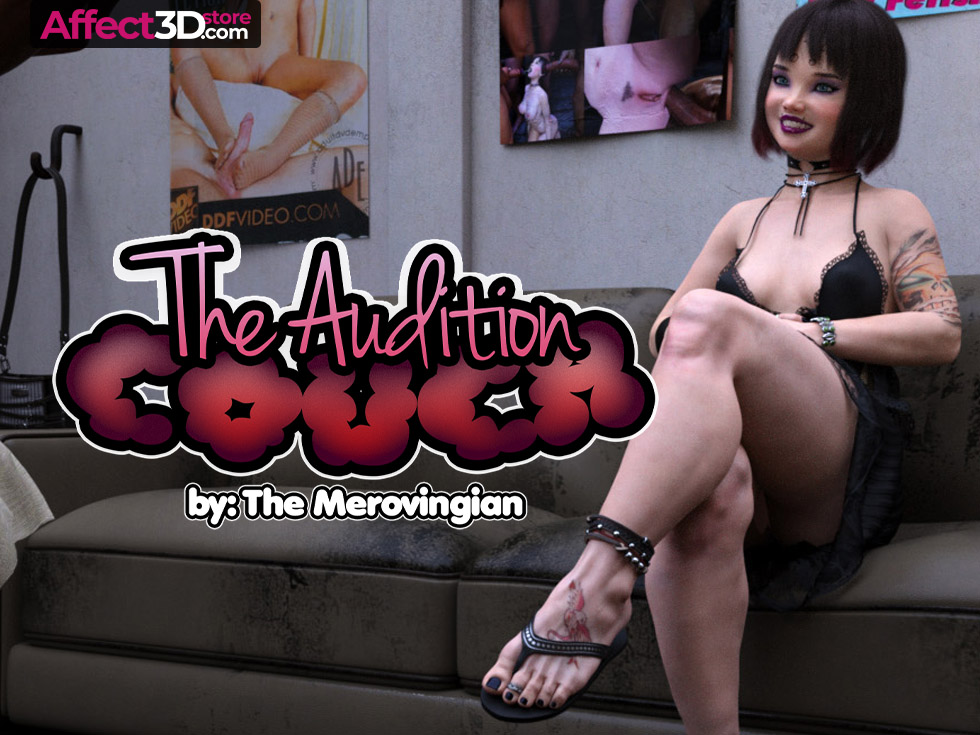 Auditioning in porn rather renownedly involves some… 'demonstrations' of one's skills as an adult performer. The Merovingian captures this in sordid detail as a dickgirl comes in to audition for BS Studios and gets a rather dirty tryout with two chaps there to join their cast of talented actresses in The Audition Couch.
The lass is tatted up and pierced, and has no problem taking an ass-full of cum while she sucks down a mouth-full. And she has no problem going, and going, and going as they use her holes and fill up her again and again with their cum.
The Audition Couch is 95 images of threesome fucking, without any text, and is up in the Affect3D Store now for $15.00.