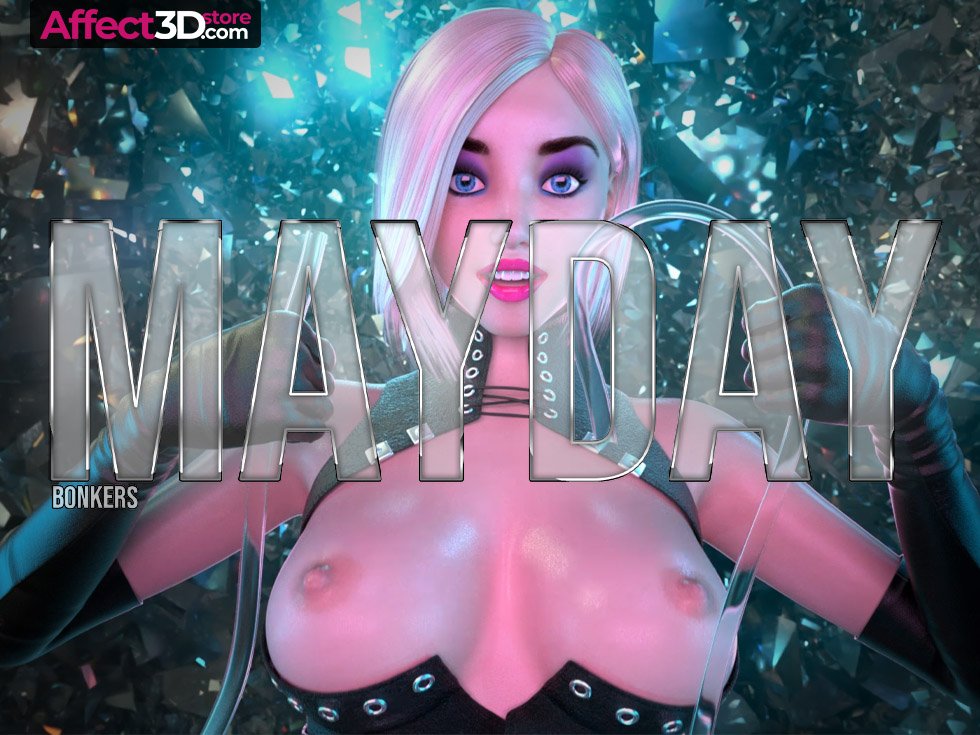 Time travelers, funky music, and some seriously weird/borderline BDSM, yet hot fucking! Yep that's right, it's another release from the one and only BonkersMV – Bonkers Mayday!
We pick up with a blonde hottie in 1992 – Valerie. However, this hot dickgirl also happens to be a professional time-traveling thief intent on robbing a museum with a unique terminator style robot. As she goes through with her heist, our protagonist encounters another blonde time-traveler (with a pussy this time) named Alice. Naturally, in exchange for not telling on her, the thief decides to fuck her senseless. And of course, all to Bonkers' signatory music choices.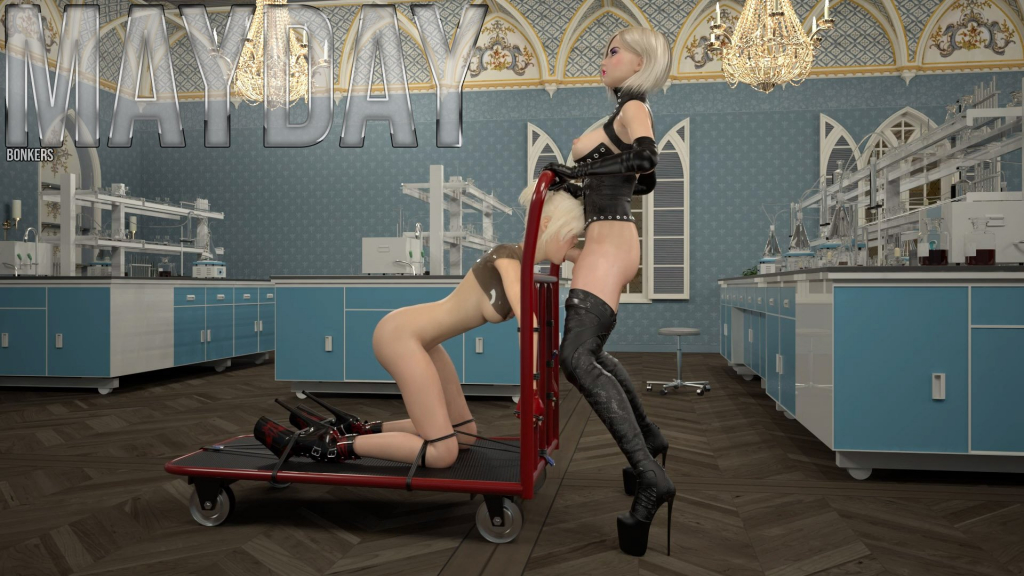 The pair start off with a massive cumshot to the blonde girl's face before she is made to rim her blackmailer. This leads to another cumshot against a mirror which the poor time-traveler rebel is forced to lick up. Valerie then fucks Alice in her ass missionary. The young blonde then has to take her new mistress' cock down her throat before being fucked again and taking a second facial. Valerie sure can cum!
The following scene really is too weird and hot at the same time for me to adequately describe, but it involves doggy-style, anal, and a couple of cum tubes… As well as some seriously trippy backdrops. The "couple" then finish off with a long deepthroat, some more anal, and a final facial.  Which incidentally reveals Alice might not be what she appears to be. I guess we'll have to wait on another episode to find out?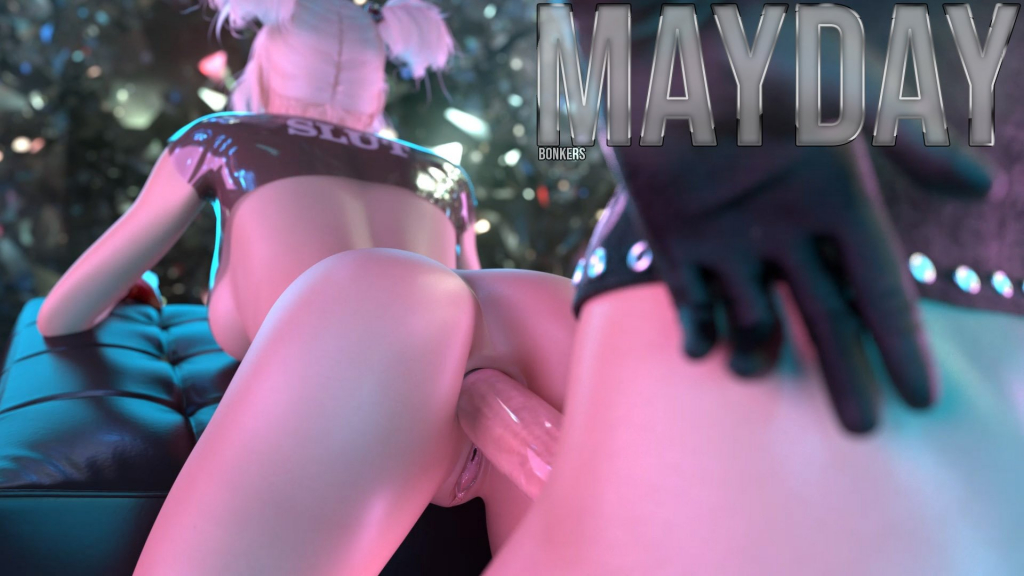 As usual, I am both in aw and a little weirded out by Bonkers' unique work. But man is it hot! Bonkers Mayday can be yours now in the Affect3D Store for $18! That's a twenty-minute long fuck-fest animation of sheer weirdness!