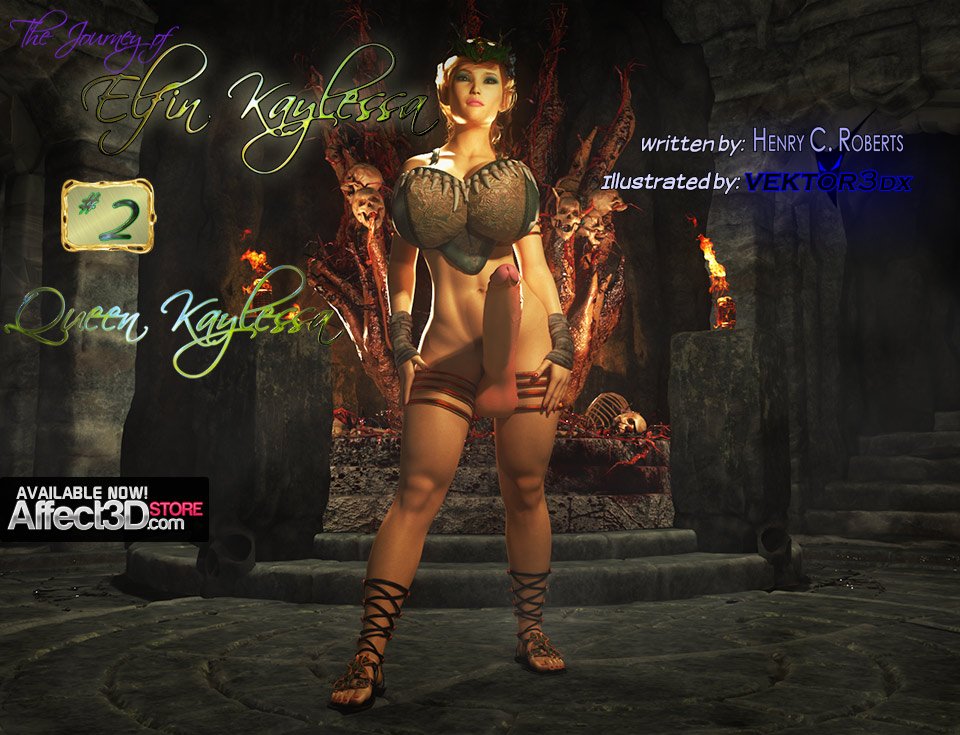 Do you think it's hard being a royal concubine? I mean, of course, it's hard. That's your job. Attending to… rough duties, with thick poles. Fortunately for the Elfin Kaylessa, her captor, Orc god Hurk, has met an untimely end. With her particular situation, she has been made Queen in his stead! That's… a pretty sweet promotion. Of course, elf sex ensues in Vektor3dx's Elfin Kaylessa #2: Queen Kaylessa.
Being a queen has many quirks, but understandably, the first thing on Kaylessa's mind is revenge. A gal after my own heart! She gets Rosalba the fairy to 'bless' her with a cock herself so that she can repay her servitude upon the goddesses who engineered her enslavement in the first place. And, she's not alone, as her seed dominates anyone who swallows it – just like Hurk's did.
Now that's an amazing power.
You can see just exactly how she uses it to entice more 'servants' into her kingdom and get her revenge by picking it up from the store for $9.95. Vektor3dx's 41-page comic Elfin Kaylessa #2: Queen Kaylessa is full of elf futa bukkake and more.