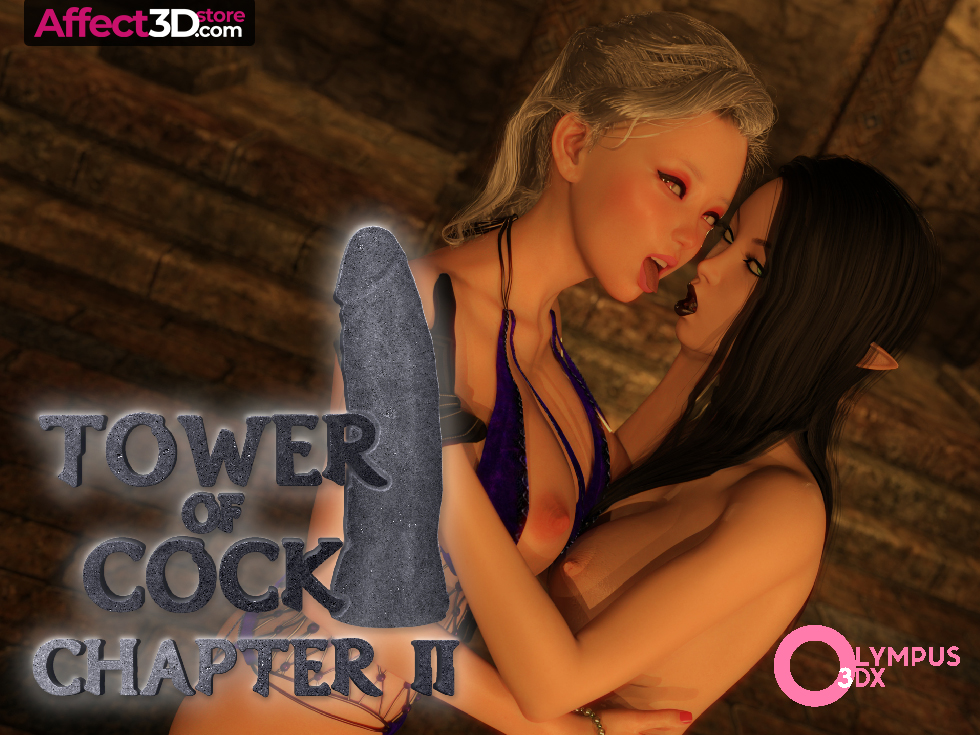 Olympus is back to deliver a brand new game! Indeed, Tower of Cock Chapter 2 builds on the previous FREE episode taking our minxy elf heroine further into the stone-hard tower (pun intended)
After having fun with the sorceress in chapter 1, we catch up with this cute little elf as she continues her adventures. This is definitely one adventure that isn't going as planned. But hey, that's what adventures are for right. And far from feeling daunted, the elf dives straight into the hot mess. But she remains determined to reach the top of this veiny – sorry tall phal – erm tower. Joined by Kyra, a mysterious lesbian elf archer, Eva hopes to find Ray – a lost lover with unfinished business. But turns out Kyra has an immediate crush on her new companion and doesn't hesitate to show it. More characters join the adventure along the way. I mean really it's more of a fuck fest than an actual adventure, but hey who's complaining? Come along for the fun as these elven babes don't shy away from any sexual hiccups they encounter. From blowjobs, pussy licking, hot making out and cumshots, this is one steamy adventure!
This new chapter comes with updated sound effects as well as an interactive format! That's 350+ images and 15+ animations with music and audio in a Visual Novel style game! All for just $15! Climb the tower of cock and discovers the trial within!