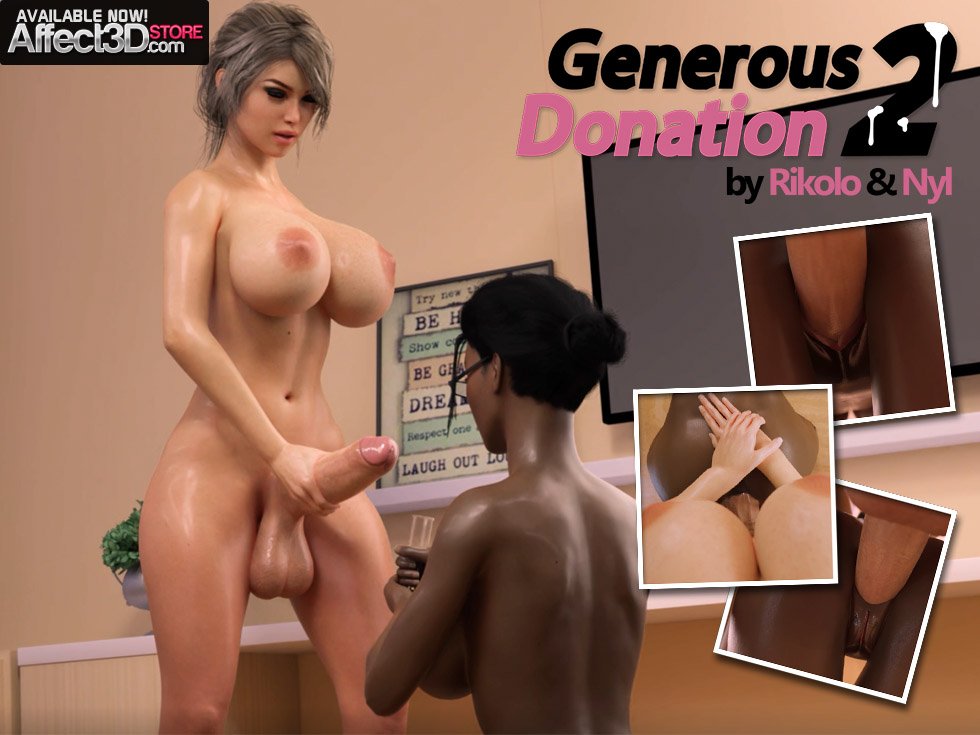 Are you feeling generous today? Well, maybe you'd consider making a… donation. In any case, Rikolo and Nyl are back for another collaboration to bring you a full and comprehensive lesson on how to make your on sperm donation with Generous Donation 2!
If you missed part 1, don't fret, it won't take you long to catch up (Also there's a bundle — more on that later). It's very simple. Yup that's right, in this uniquely magnanimous piece, a busty nurse will show you just how she goes about extracting "samples" from her patients. In fact, she takes her job so seriously, and takes such good care of her patients, she sometimes has to try for two or three sample extractions! You see, whilst making a stunning dickgirl cum bucket-loads may seem simple, it's not always easy to get her to cum in such a small container as a sample jar.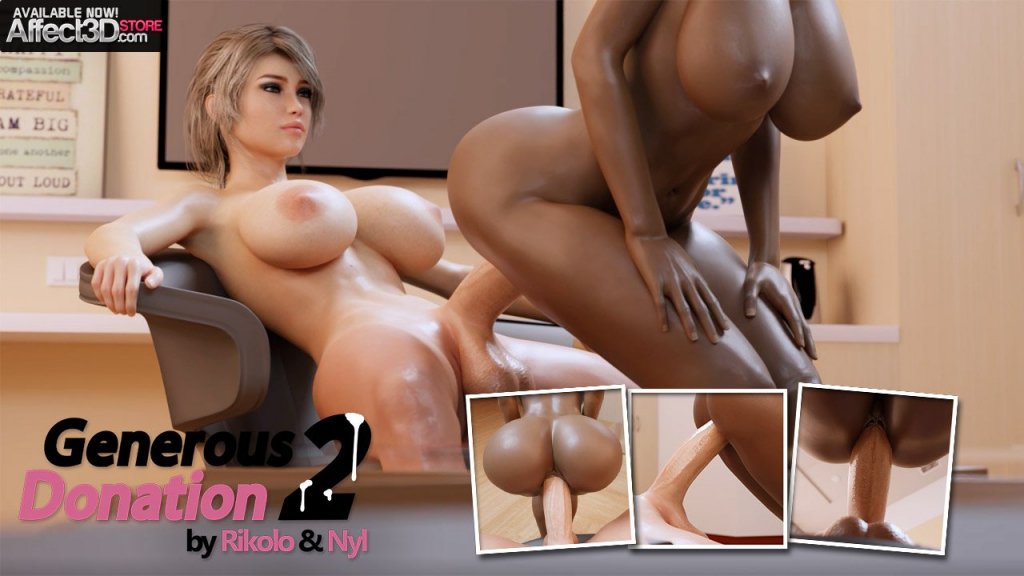 And that's just what you'll be able to witness for yourselves. Indeed, our cute nurse really makes her best attempt as we kick off with this second try at a fertile sample. From doggy to… well basically a massive fuck-fest with cumshots and every position imaginable included, we get to see just how determined this nurse is!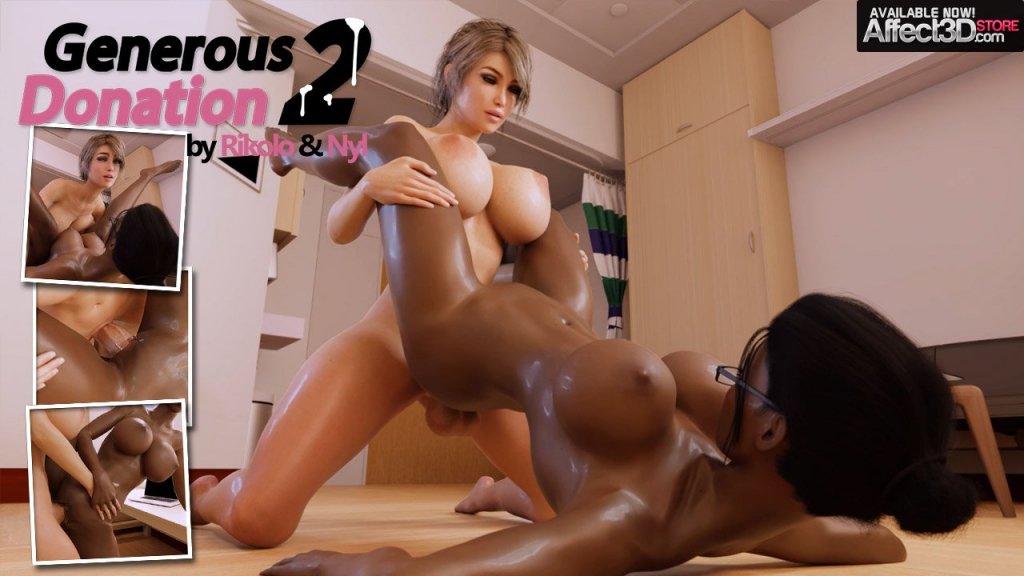 Rikolo and Nyl really put together a stunning animation in HD 50 FPS for our eyes only! So be sure to donate and grab Generous Donation 2 now for $20.00!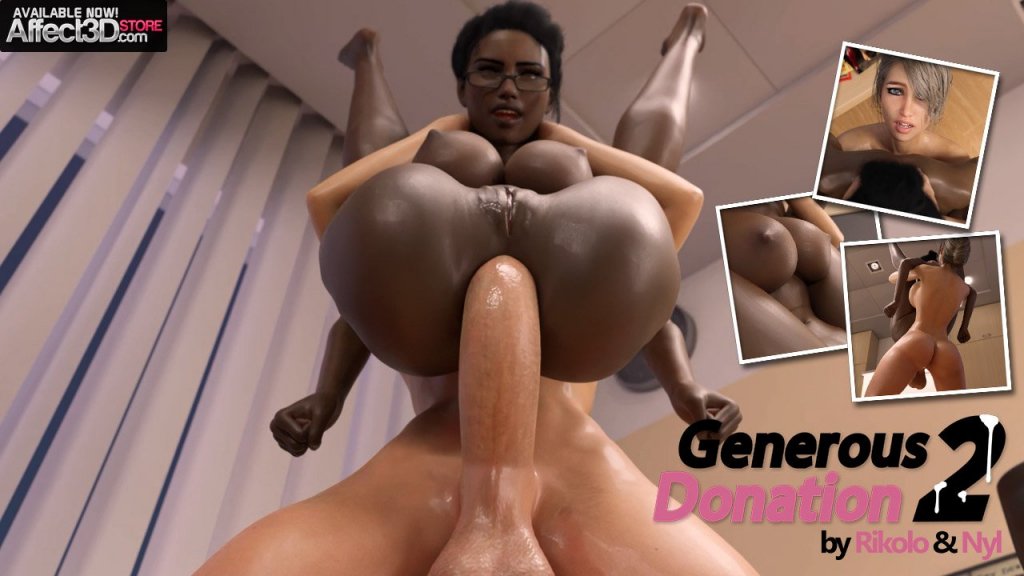 Happen to miss part 1? Well, you're in luck! Rikolo and Nyl saw to it to combine parts 1 and 2 into a single, 30+ minute movie. You can grab the Generous Donation 1 & 2 bundle in the Affect3D Store now for just $35!