You've been waiting all week for this, right? The lovingly teased trailer is now teasing no longer, as Amusteven's The Lust Avenger is finally here! And, obviously, we get to see a lot of villain-fucking-hero.
Not going the dickgirl route, The Lust Avenger gives us solid, straight-up hetero fucking. There's even some simultaneous orgasming that happens in the last minute. Yeah, our Avenger *really* gets into being fucked by the villain, going from 'no' and 'stop' to rubbing her clit furiously to get off before she gets cummed all over. Not surprising, really, he knows how to use that cock.
It's a fun idea all around, and Amusteven delivers. Especially with the lovely voice work from Marie. Throughout the video we enjoy the scene from a number of positions and POVs, and the work on our heroine looks good. Three thumbs up, would ahegao again.
That's not all, though. Amusteven's using an interactive video player that lets you switch between camera angles for different scenes, at your pleasure, along with changing the fuck-speed. Awesome!
The 16-minute animation, content-packed video and with great audio, is available NOW in the store for $16.90.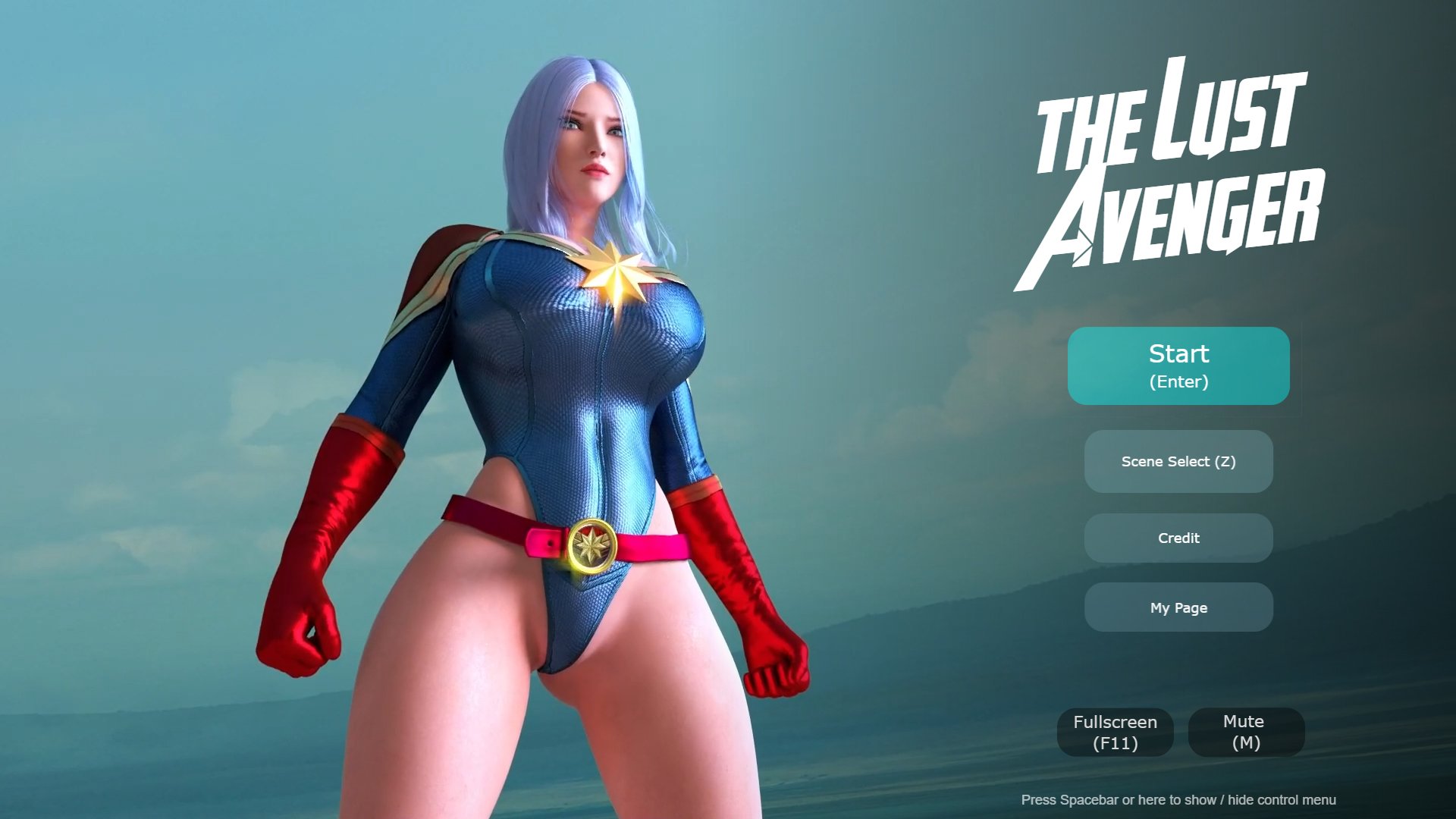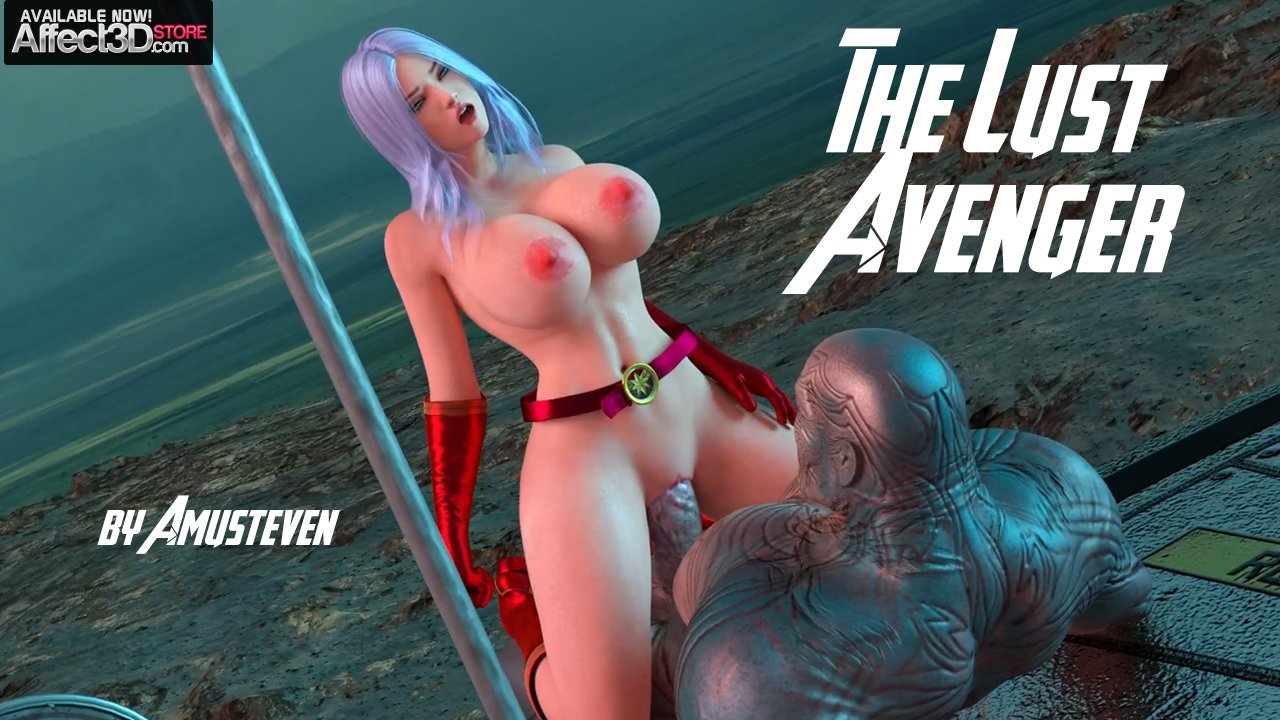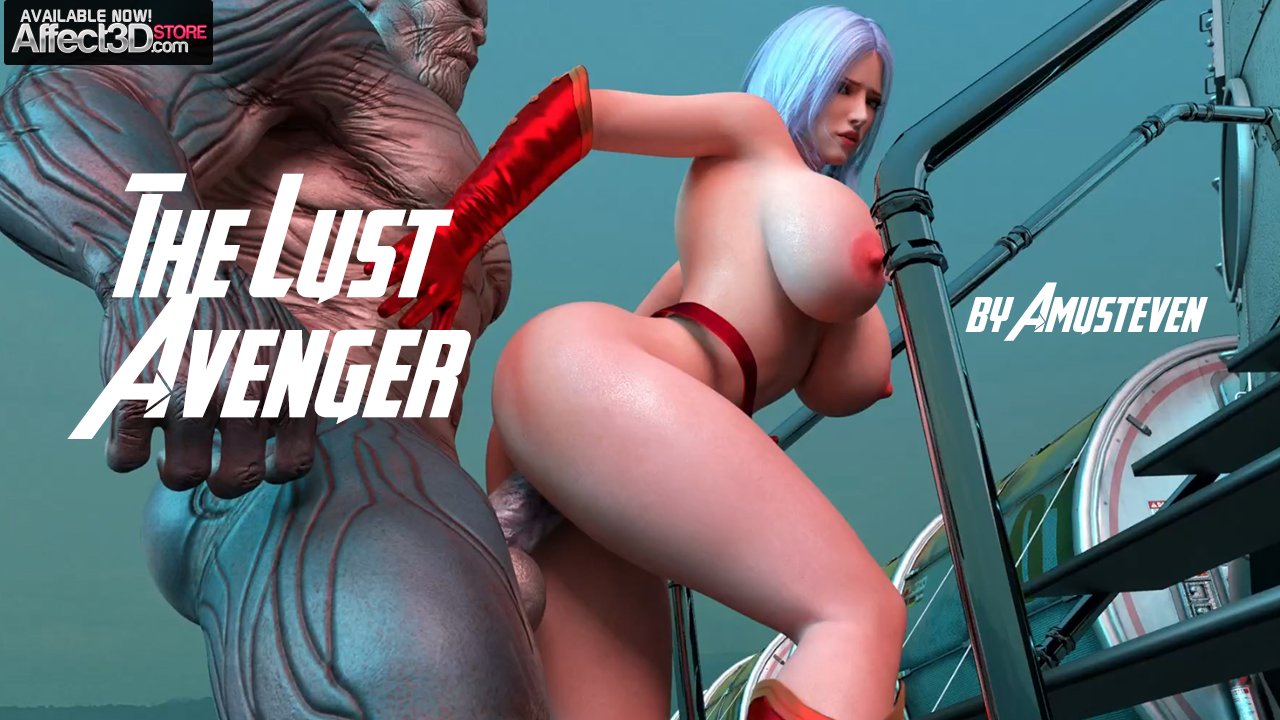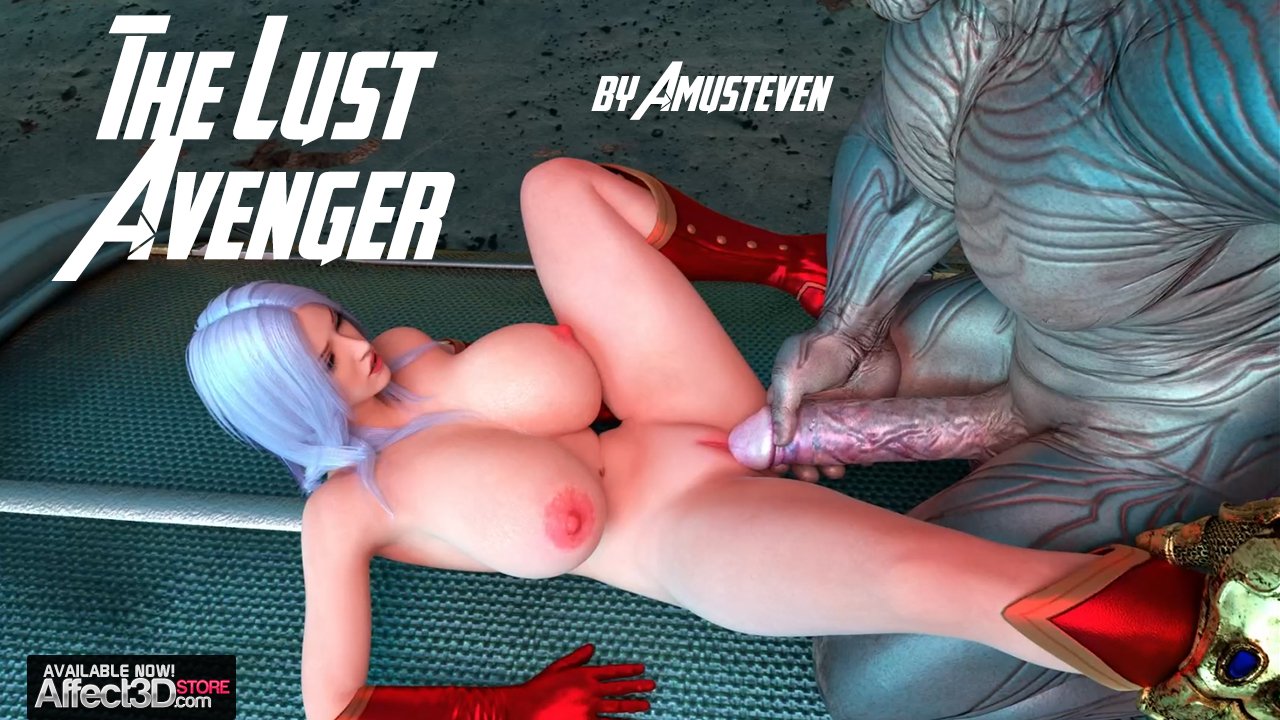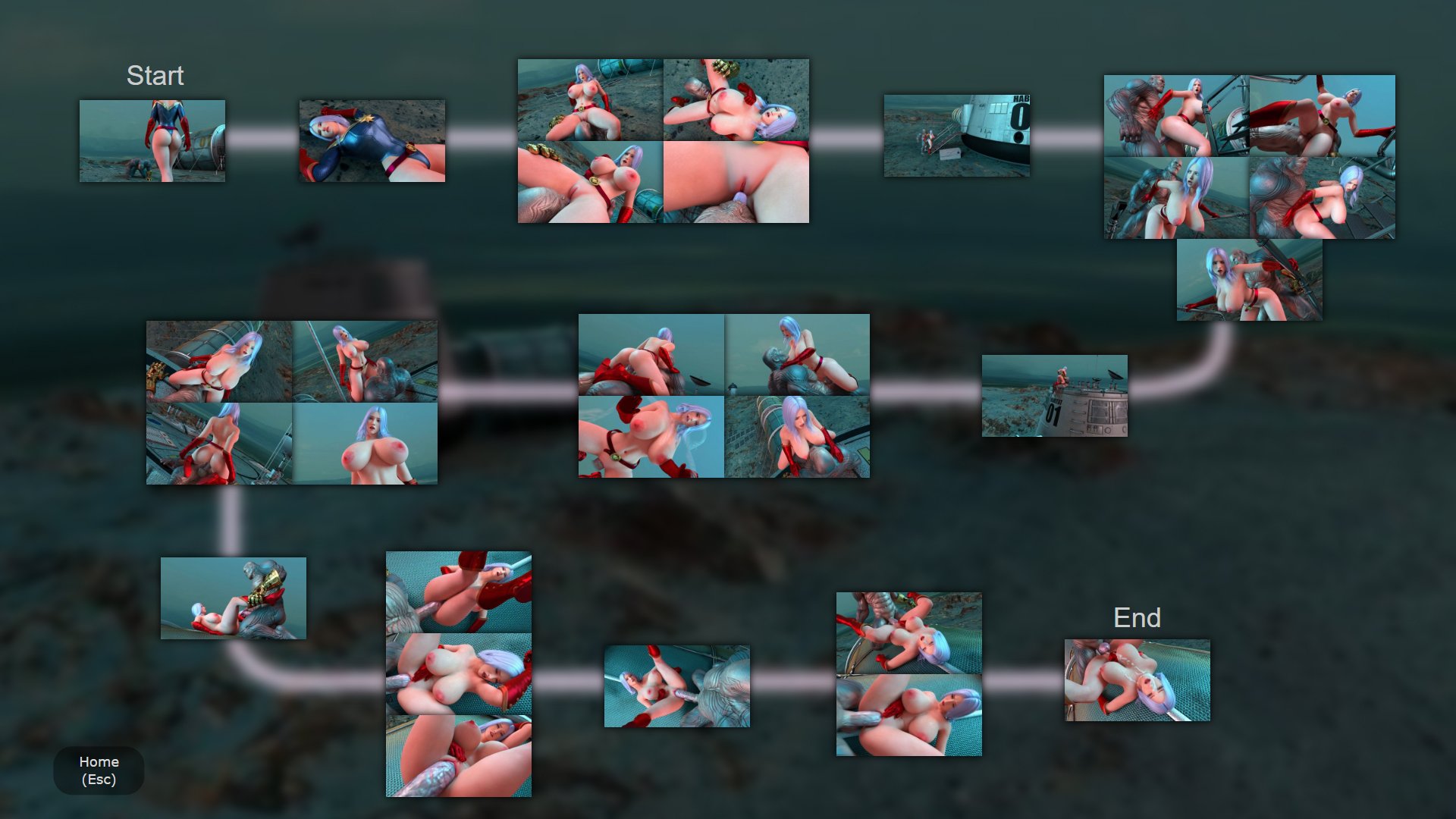 But wait… there's more. 😉
If you're unfamiliar with Amusteven's other work, you're in luck! They've released a discounted bundle including their last two animations, Angelita and Velna 3 (which incidentally showcases their increasing skills in animation), for only $30.95. The whole bundle specializes in monsters (aptly titled) fucking tasty ladies. It's some rather nice animation, so this is a really sweet deal y'all.