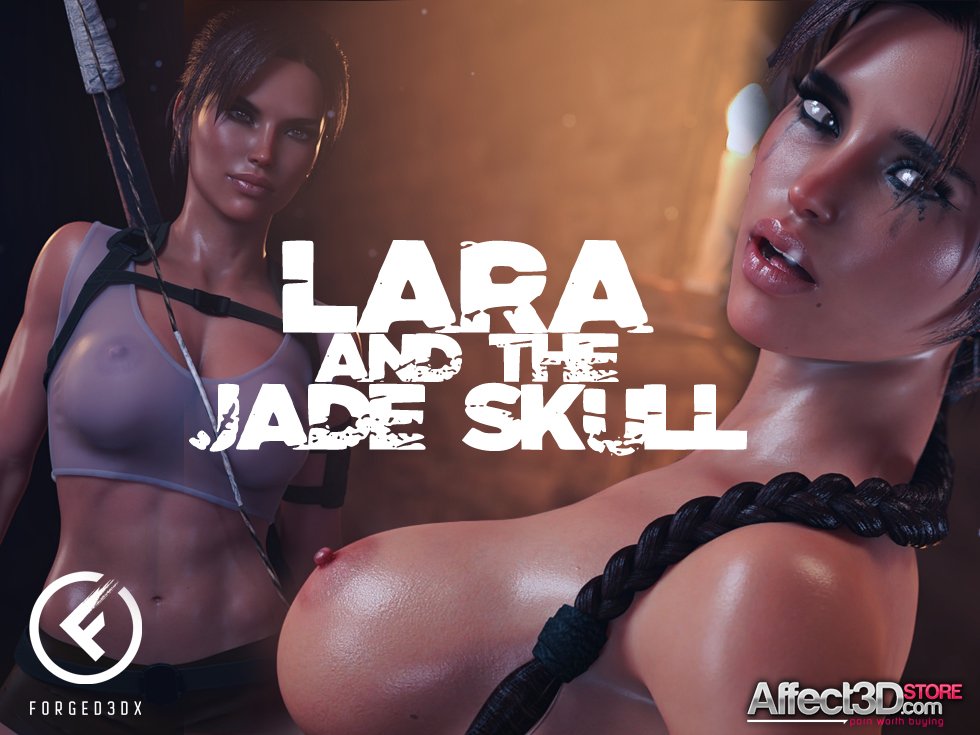 Let me tell ya folks, it's a long way to the top when you want to tomb raid. And for Lara, it's been particularly hard… Fortunately for us, Forged3DX happens to have a record of her wild adventures! Yup that's right, a new Lara release is out! Lara and the Jade Skull is available now!
So it's been a tough and long day in the jungle. And now Lara finds herself at the end of a long winding corridor in some ancient temple. Lo and behold, she's finally found it! Indeed, she stumbles across a vast cavernous hall with an alter set at itself upon which a Jade skull sits. As she advances to take her reward, she hears something behind her. Oh no! She's not alone. Two muscular raiders stand behind her. Now, to put ourselves in perspective here, with regards to Lara's choice on how to handle this particular situation, I can't say I blame her. In fact, her response is both efficient and fun.
Essentially, Lara decides fucking the two dudes is probably her best course of action. After all, it's been one hell of a hike, and hey let's face it, these dudes are in shape. Why not make it a party? So Lara gets on her knees and lets the two not so gentlemen fuck her face. This then leads to some rough fucking on the floor in both her holes before she gets a full load down her throat. To finish things off, the second raider decides to pillage deeper into her ass and creampie her.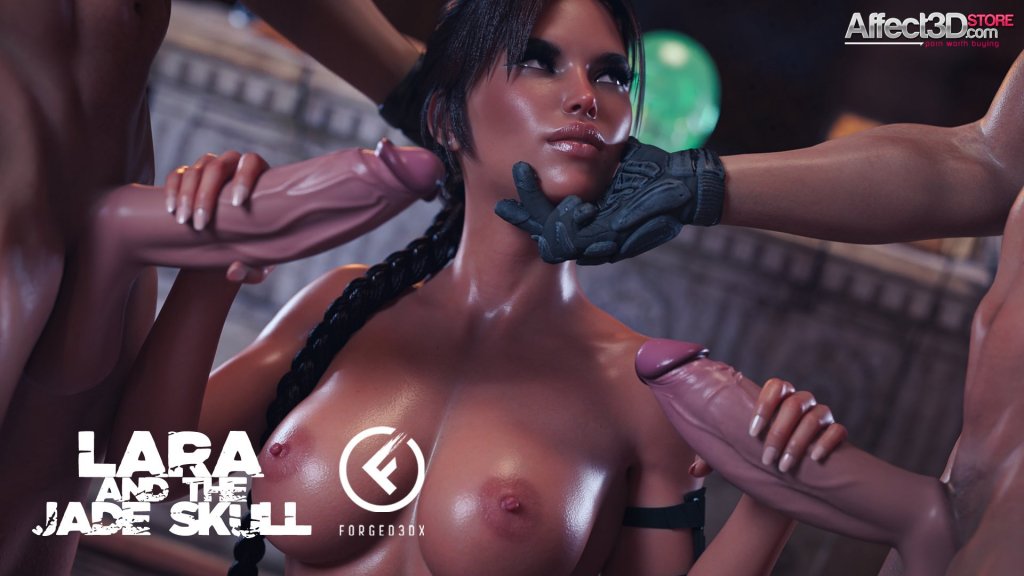 But at the end of the day folks, Lara gets her way. The two raiders, exhausted, let her leave with the skull. After the fun they've had, I bet they don't even feel that… jaded (get it?)
This set includes sixty-six HD renders AND an extremely hot four-minute-long animation! So you can see Lara get fucked from all angles for a mere $11.95!