Hello there 3DX fans! Today's release really is a special one, indeed, with the return of Brittany in Sensual Adventures: Episode 1, The Reunion! This new animation comes from Puppetmaster, a 3DX veteran if ever there was one, and stars the title character of Brittany's Joy Ride and Brittany Home Alone. Alongside her is Trinity, a new(er) character who's come to shake up Brittany's world! This exciting dickgirl animation it's available now in the Affect3D Store!
Now I think the only thing hotter than a futa fucking a regular babe is two futas fucking each other. And well, that's exactly what today's title holds in store for us lucky viewers. After having a bit of solo fun, the curvacious Brittany hears something in her living room. She decides to investigate (fully naked, of course). She discovers Trinity, her ex, sitting on the couch. After a mini argument as to why the beautiful blonde left her equally stunning partner, Trinity rapidly begins teasing her lover. The brunette "intruder" gently kisses the nape of Brittany's neck and lets her fingers run over her tits before heading south to the massive erect cock.
Britanny quickly lets herself be tempted and the couple moves to the couch. Trinity goes about first jerking off then sucking Brittany whilst rubbing the tip of her own massive member against the blonde's ass and clit. Then, she moves on to lick her asshole at which point Brittany basically begs her to fuck her. Naturally, the brunette obliges and takes her lover up the ass doggy style. The couple fucks like this until Brittany cums all over her couch and her partner lets loose inside her.
What I love about this scenario is how one lover is clearly in charge. Indeed, Trinity knows exactly how to win back her partner. The blonde quickly lets herself be utterly overwhelmed. So even though the two have cocks, it's clear who wears the pants.
No point highlighting the fact that at $18.00, Sensual Adventures: Episode 1, The Reunion more than lives up to its worth. The runtime is 15 minutes and 22 seconds, and includes two versions: one with music and one without! Available now!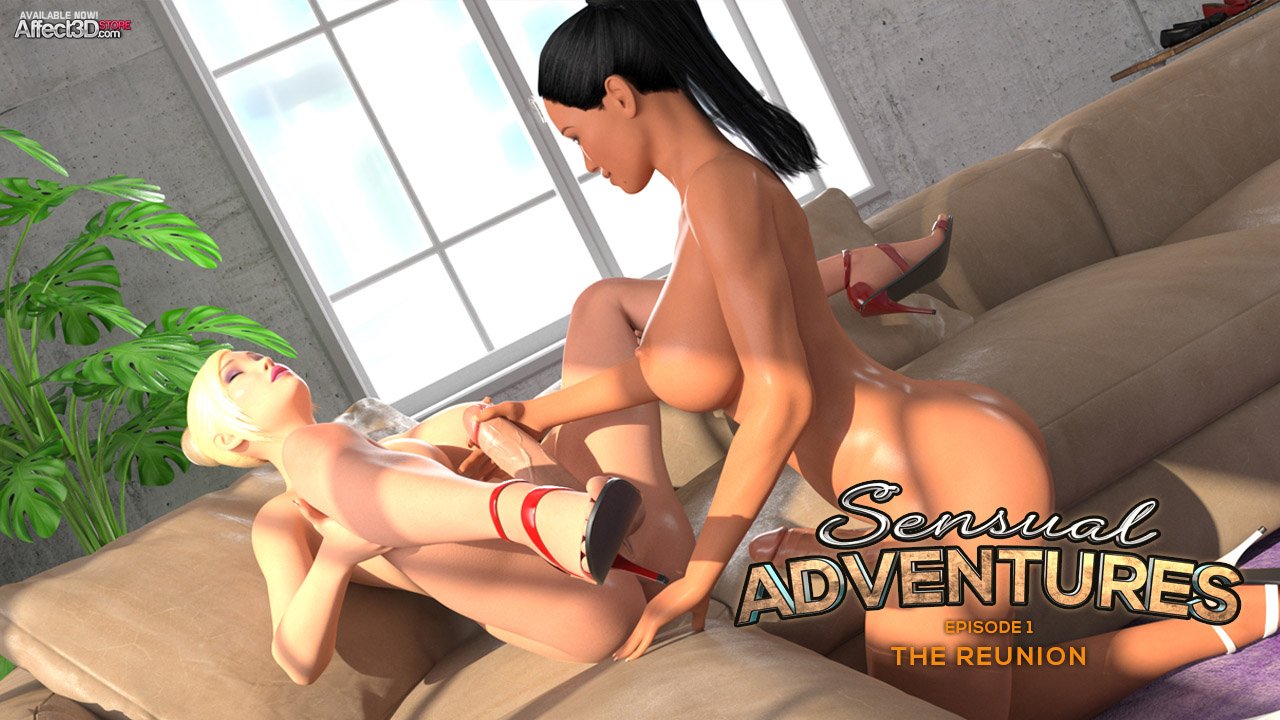 Sensual Adventures Episode 1 The Reunion Promo 1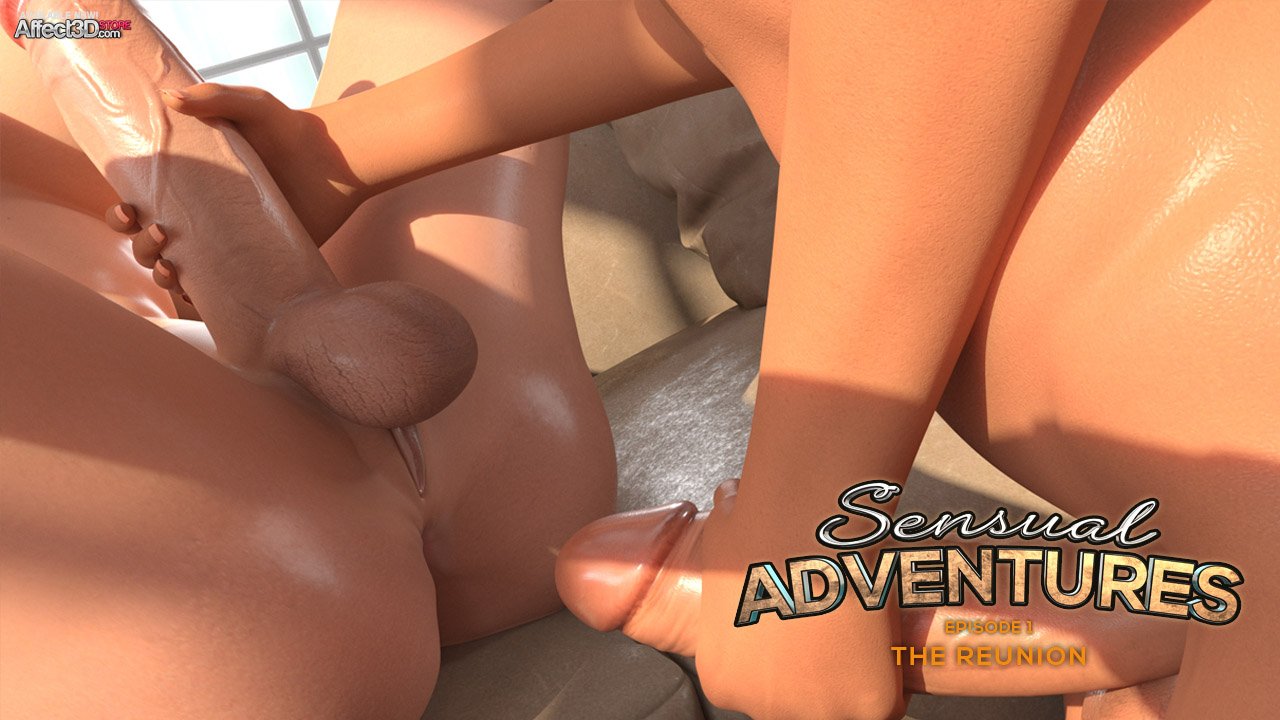 Sensual Adventures Episode 1 The Reunion Promo 2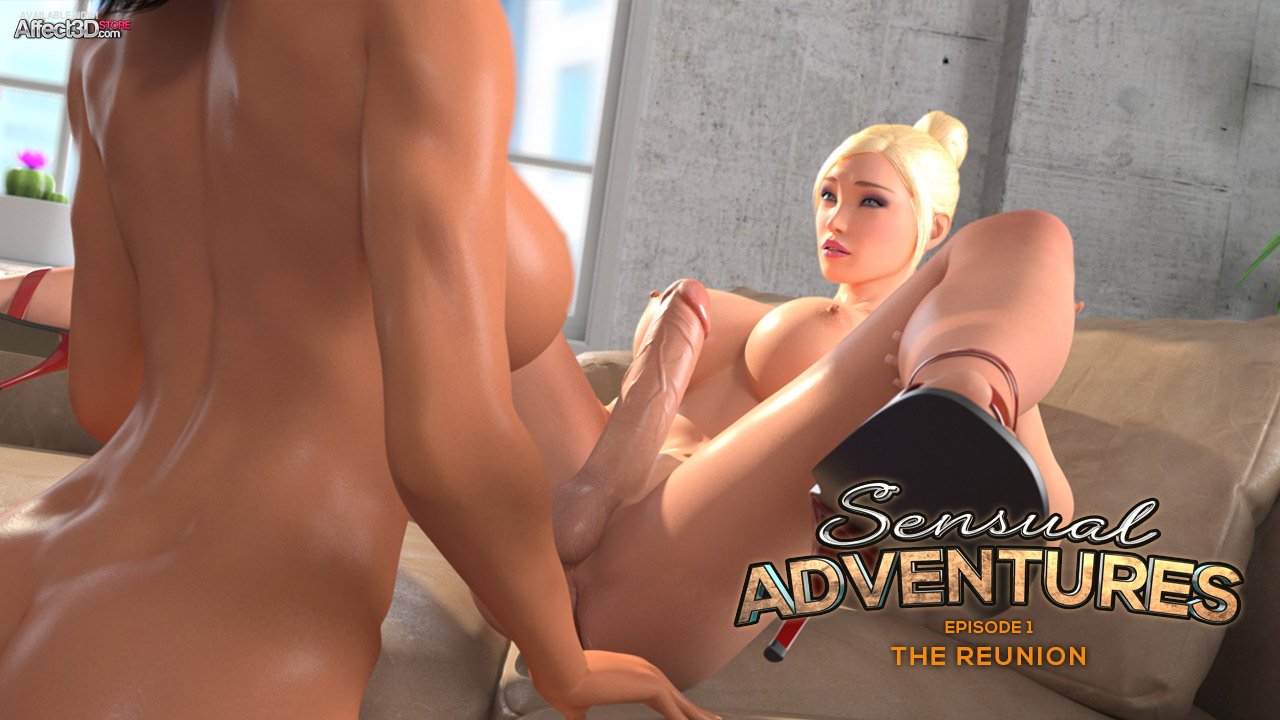 Sensual Adventures Episode 1 The Reunion Promo 3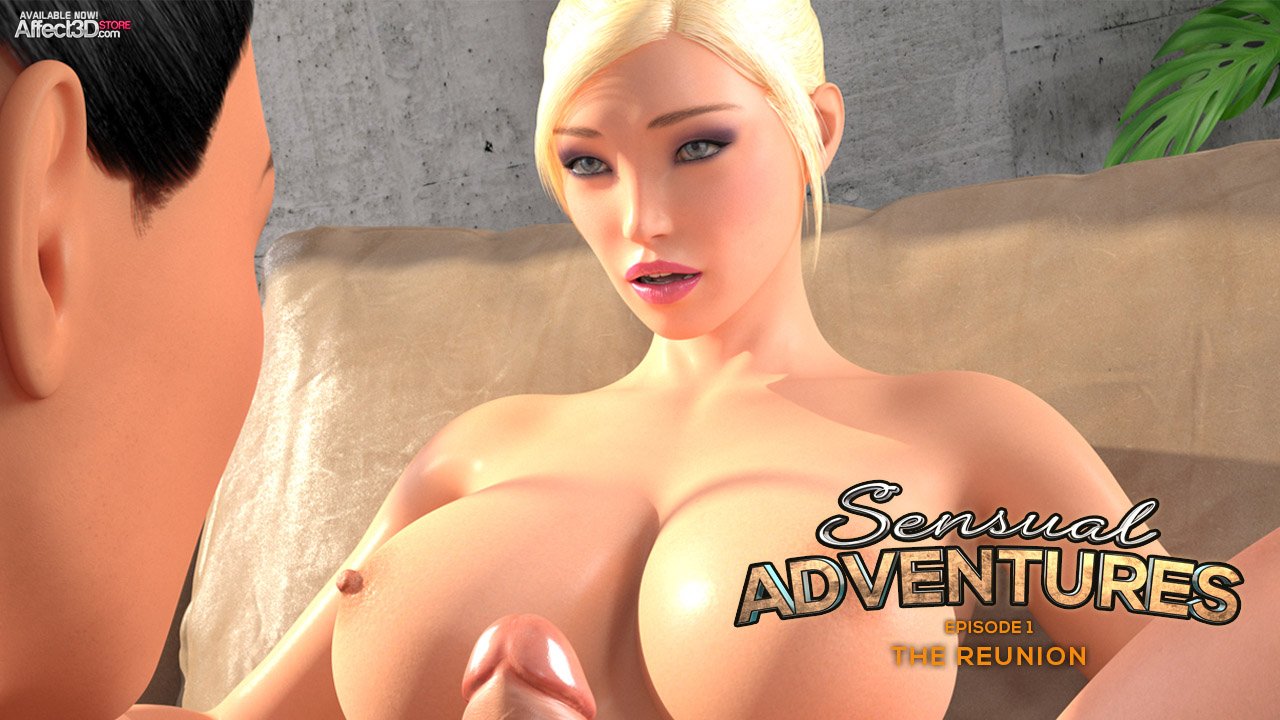 Sensual Adventures Episode 1 The Reunion Promo 4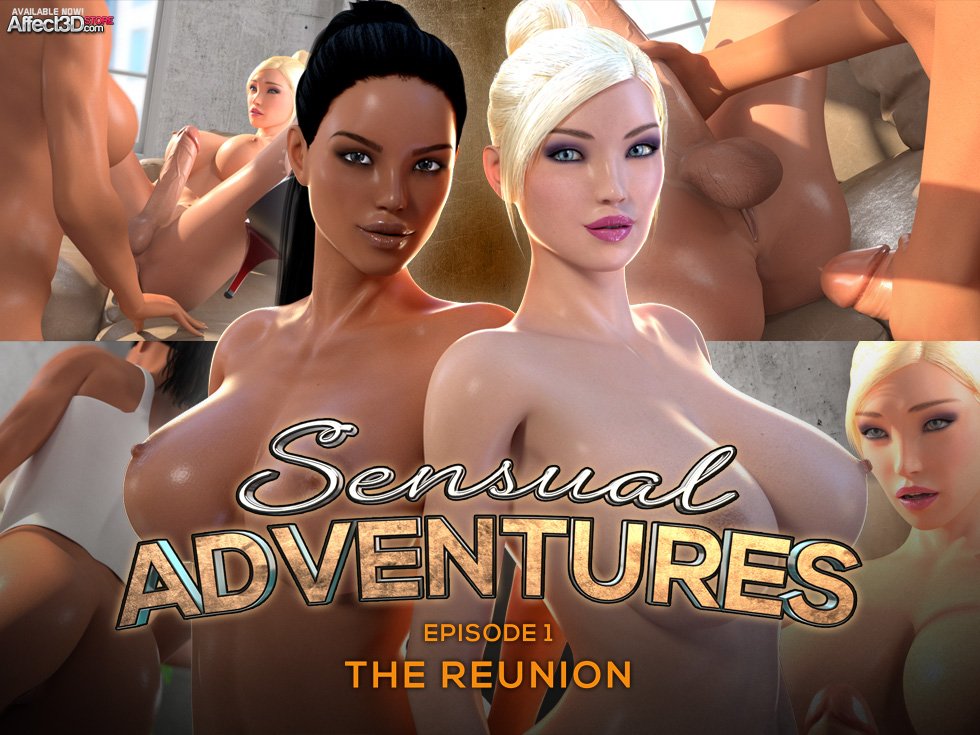 Sensual Adventures Episode 1 The Reunion Product Image