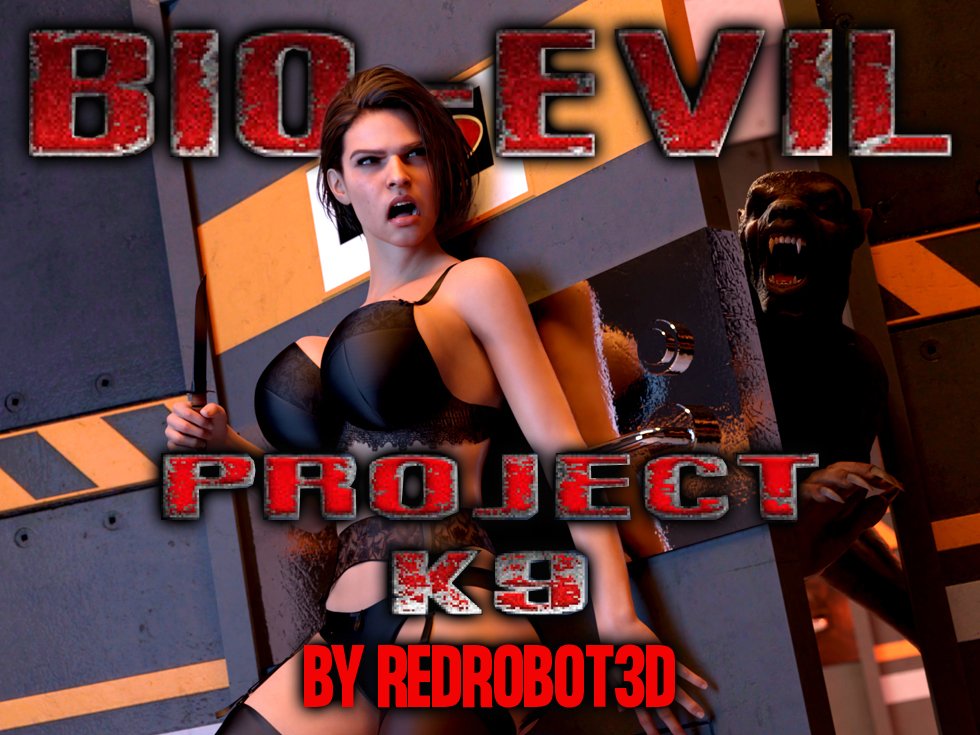 Jane wakes up in an unfamiliar place. It's the Cumbrella facility and she's been stripped of her clothes and is locked up in a cell. In the latest from RedRobot3D, Bio-Evil Project K9 (now available in the Affect3D Store), Jane gets an unusual visitor.
Trying to escape her room she hears her door unlock. She steps back as she's greeted by a werewolf. Crawling back into bed the werewolf steadily approaches her, eyes wide from the sight that's before him. As he steps closer something changes, looking at her pussy something takes over him. Primal instincts kick in and his cock is fully erect. Shocked at how big his member gets Jane becomes intrigued.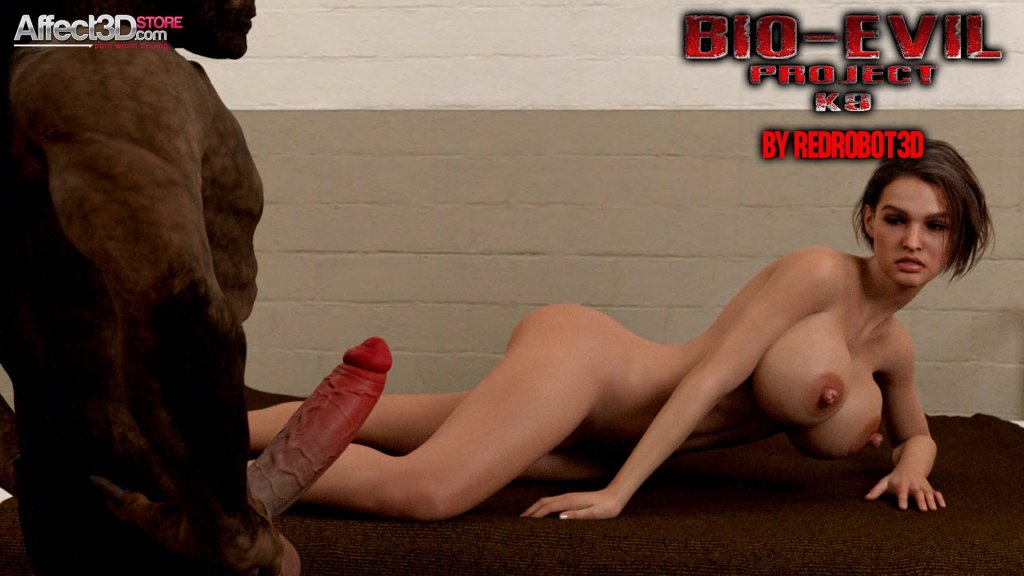 Before she gets a taste the werewolf begins eating her out sending her into one hell of a frenzy. She wants to return the favor and she gets on her knees and wraps her mouth around his member. It doesn't take long before he thrusts it deep inside her tight pussy. With every thrust harder than the last Jane can't control herself. She's being filled to the brim and she can't get enough of it.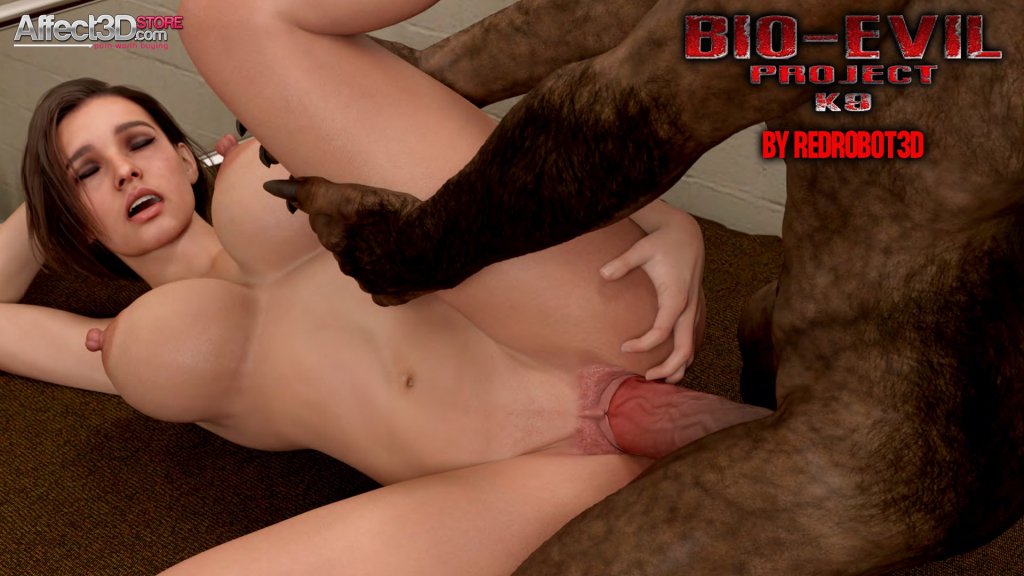 After finishing the werewolf heads out the door. Jane follows him and is lead to a locker room. Inside is a duffle bag waiting for her. Jane opens it and it's all her belongings. The werewolf presses his cock against her and she goes for another round to show her appreciation. Once they're done she hits the showers, gets dressed and they both head out. I wonder what's in store for these two.
Bio-Evil Project K9 spans across 102 images and is available now in the Affect3D Store for $12.99!