Can't be bothered hitting the gym? Maybe Superus' latest release, Lara's Gym Day will get you in the mood… Or perhaps it will just make you want to work out alone, at home if you catch my drift!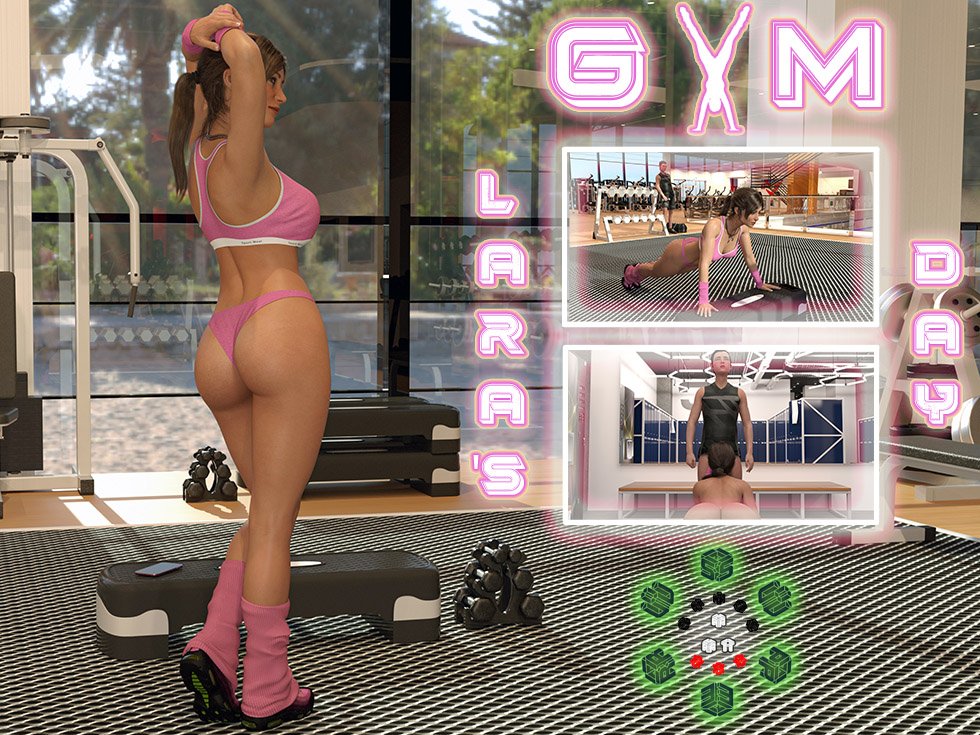 It's bright and early when father and son decide to hit a workout. The young man isn't really in the mood for a workout though when he glimpses a wondrous sight. Indeed, over by the dumbbells, a hot babe is working out. He can't help but stare at her perfect body and of course, she ends up noticing. At first, she takes him for a pervert but then decides on having a little fun of her own. The cheeky Lara intentionally leaves her phone as she heads for the changing rooms. When her watcher walks up to it and picks the device up, he discovers a message telling him to follow her.
Naturally, the young man sprints to the locker room where he discovers Lara butt naked. She starts by making him cum with her mouth before first letting him fuck her tits and then her pussy. The scene ends with a cum shower all over her stunning body. What a workout!
Superus' latest contains 80HD renders in both comic and textless versions, with a bonus ending! All this can be yours for $10 in the Affect3D Store now!