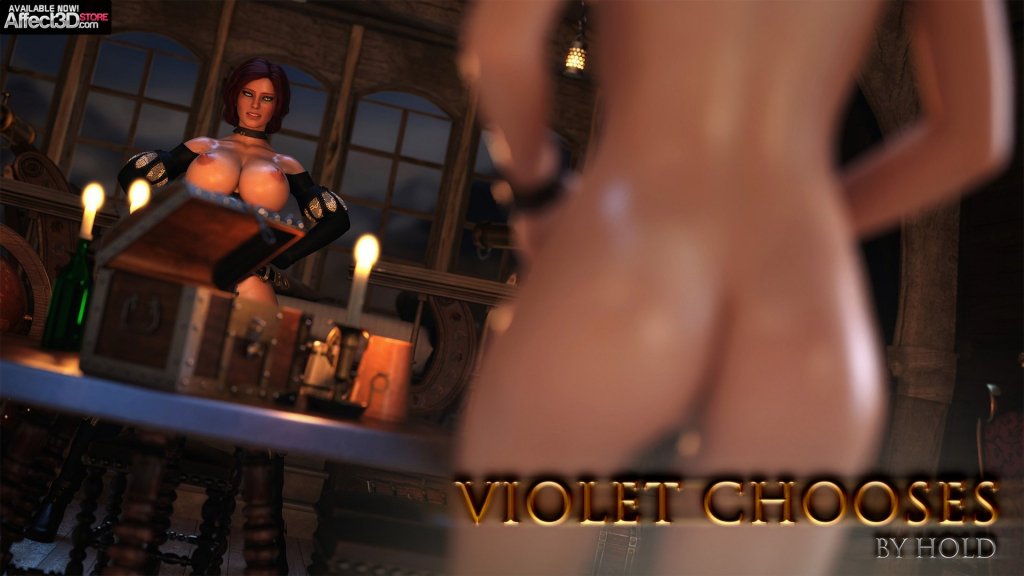 Today's release comes, Violet Chooses 1&2, is the latest release from 3DX artists, Hold. It's available now in the Affect3D Store, so keep reading to find out more about this hot new cg image set!
So Violet, a cute pony-tailed redhead with a sexy body, is faced with a series of choices. Yes I know, it was in the title, but you see the nature of these choices make it hard for her to refuse if you catch my drift.
Violet Chooses 1
In the first episode, Violet finds herself face to face with two elves. They're hot, and the young redhead seems to have the upper hand, so she decides to have some fun. Unbeknownst to her, however, these two elves are packing. (And I don't mean 9mm like Biggie Smalls.) But they do have something very BIG to share with Violet. Indeed, the young adventurer finds herself confronted by two massive cocks. So she does what any nympho with an inkling of sense would in these situations: she decides to blow them. After servicing them with her mouth, Violet gets fucked standing from behind whilst she continues to suck on one of the cocks. Naturally, after such an effort, the redhead is in the mood for a shower, which her two new friends offer willingly (a sticky shower I might add).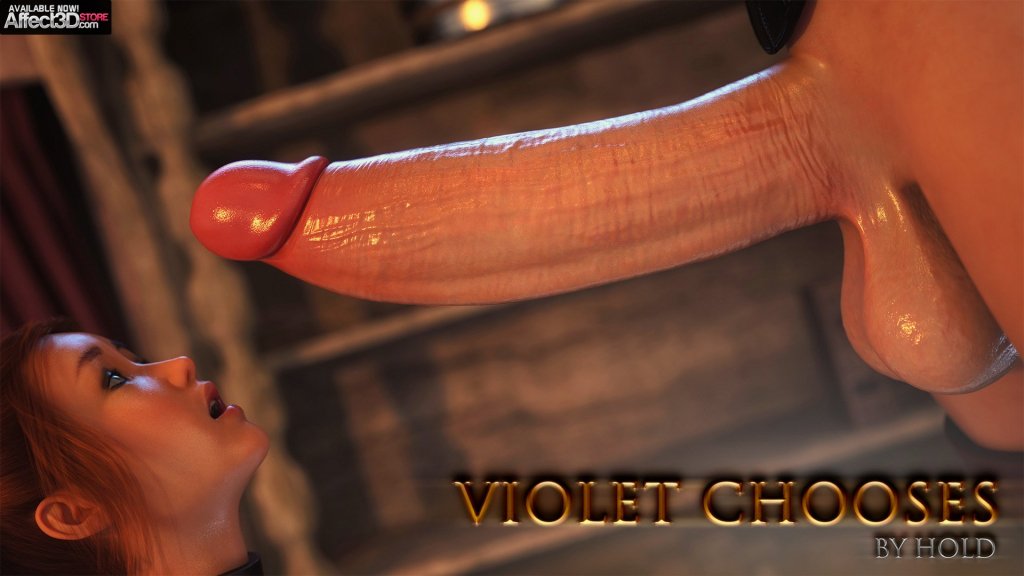 Violet Chooses 2
In the second installment, we find our little redhead heroine in a very different predicament. You see, she's locked up and looking down at another huge cock. A monster cock even. Her captor – a busty madame to whom said massive cock is attached, has a little bit of a kinky side. She starts off by making Violet take her huge load down her throat. Then, the brunette mistress decides to fuck Violet against the wall before switching to missionary on the table and filling her with cum. But she also decides to cum all over the redhead sub. I guess there was a common element in both episodes after all!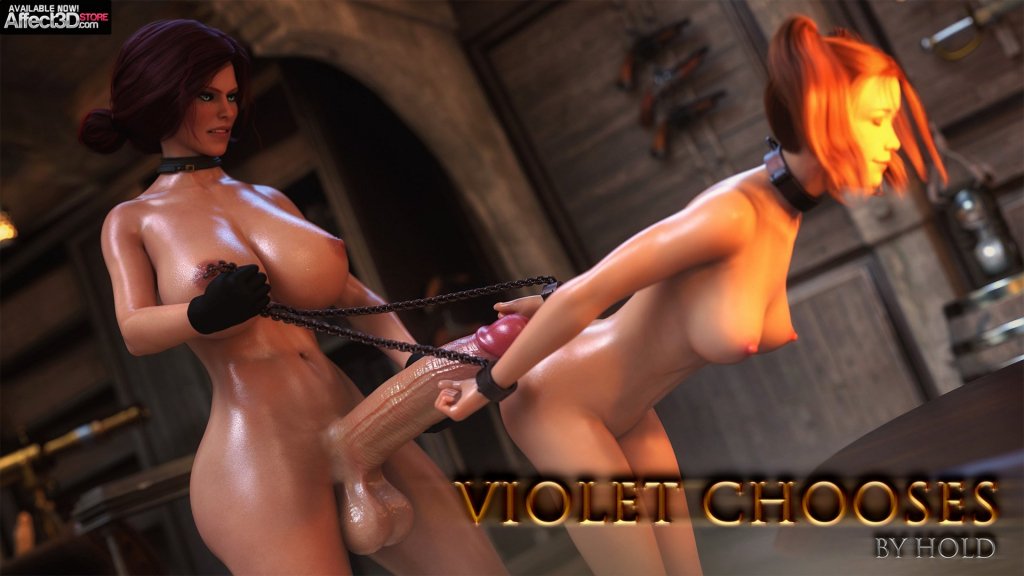 These fun and hot sets come with two bonus sets detailing extra positions and character development. Both episodes are well over fifty renders long and are available together for $11.90! So make sure you grab your copy of Violet Choose 1&2 in the Affect3D Store now!