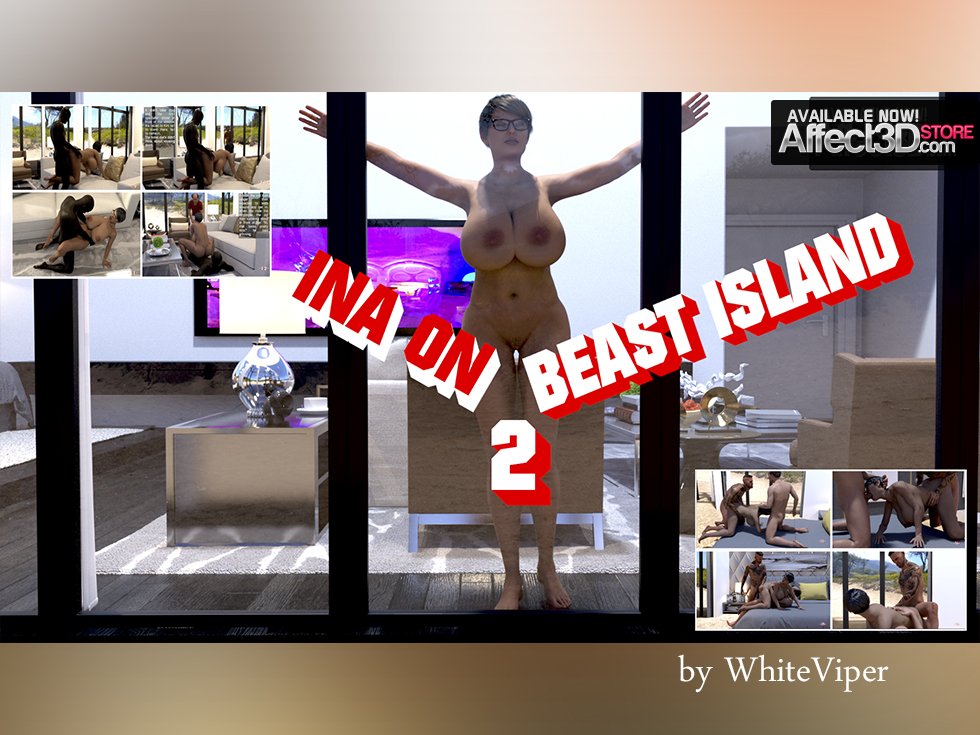 WhiteViper returns with Ina Berry on Beast Island 2 – Hotel Afternoon! Despite the name, this isn't another monster sex release – it's more nymphomania and many-partnered fucking. Which certainly seems like a favorite around these parts. 😉
Narrated by the titular Ina's father's-friend, an older gent like her dad, he first meets her on his 50th birthday. Seeing Ina's joy at being a sexaholic, he encourages it, and helps his friend feel less put out by her behavior.
After a night of fucking many, many men, Ina gets invited to stay at a guest room by the narrator. Such generosity. 😉 In the safety of his home, and with trustworthy fellas known by him, she gets to enjoy all the sex she wants… afternoon and otherwise. Sounds like many a fantasy come true, ne?
Though it's a 13 page pdf, that actually includes 48 images and the cover given how its laid out – and that's not counting the text. So get this sexapalooza nympho fun from the store for $12.99.