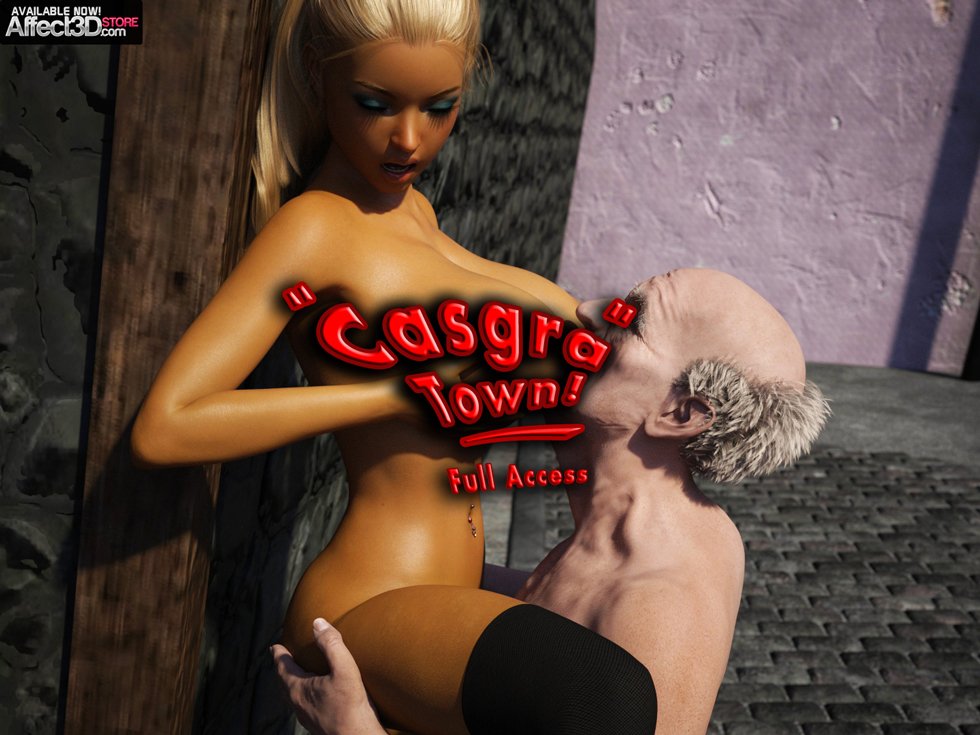 Casgra's decided to share what appears to be their entire range of models in their latest: Casgra Town. This orgiastic nightmare / dream is filled with 'colorful' characters, getting up to all manner of depravity.
I count over 30 'actors' in this small section of street shown in the opening of this set. I don't think I've seen roughly half of them before, and… well, you'll just have to witness the wild and creepy for your self.
Casgra's 48-count image set, Casgra Town, features monster sex, mature, orgasm, oral and group sex. Partners of many shapes, attire, species and sizes cavort and screw for our pleasure. Enjoy it for $11.50 from the store!