No word can describe our joy when our favourite camgirl, Kendall Greene, decides to return with another charity stream. In World of Leah's Edged Cocks Cum Harder, now available in the Affect3D Store, Kendall has a naughty secret plan for her livestream, one the audience simply can't wait to know!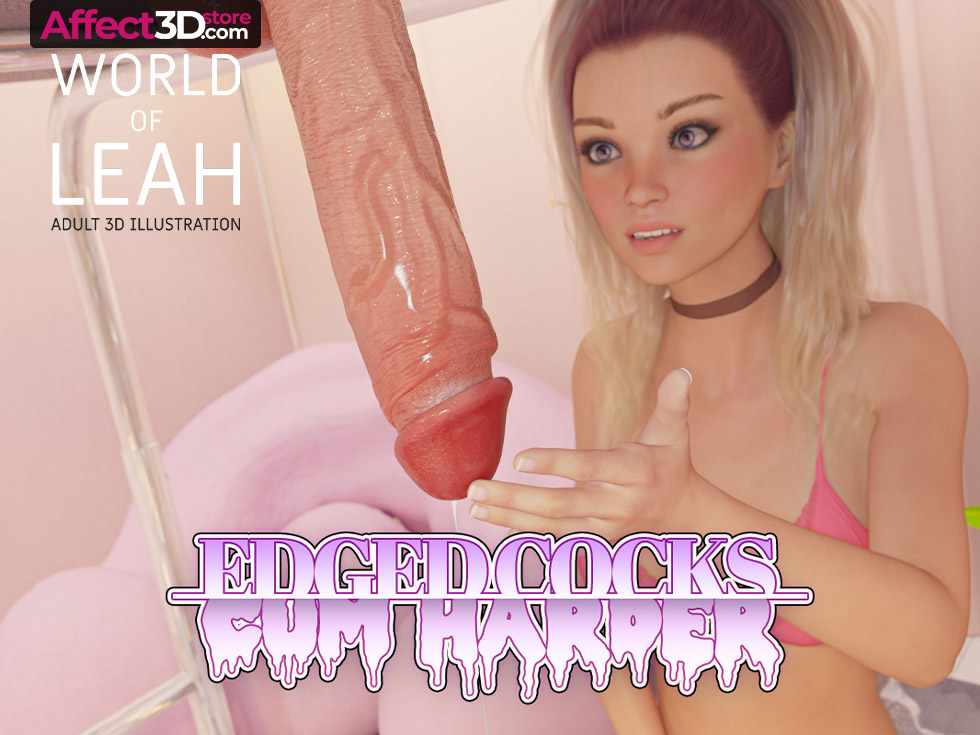 How does Kendall keep her charity stream interesting for viewers? Well, she does the unexpected of course! In contrast to her previous show in Cum For Nature where she tried to milk her roommate dry, this time Kendall is going to do some serious edging. Her trusty Dongler will be her partner for today, and he is in for quite a ride. His dick will be poked and prodded until he cannot take it anymore. And to spice things up a bit, she even brings her friend Lily Walker in as an assistant. A nerdy college, Lily is understandably a bit hesitant about this, but I'm sure she will devote herself wholeheartedly to the task sooner or later. It is for a good cause after all!
Edged Cocks Cum Harder includes 58 images without text in JPG format, as well as another 13 as a bonus. Since this is a World of Leah's product, you know the quality is going to be top tier. And what's more, the 71 high-quality images in this set can be yours for just $5.00! Now that is a bargain if I ever see one, so grab your own copy from the Affect3D Store now!