The World 0f Leah is back with two more mini-releases: Lost Gaming Bet and Alana's Tease. Featuring teasing, oral, hand jobs and huge cocks, I'm sure you can imagine how this is going to go! And, as usual, World of Leah is offered in ultra high-def and 4k for these sets.
LOST GAMING BET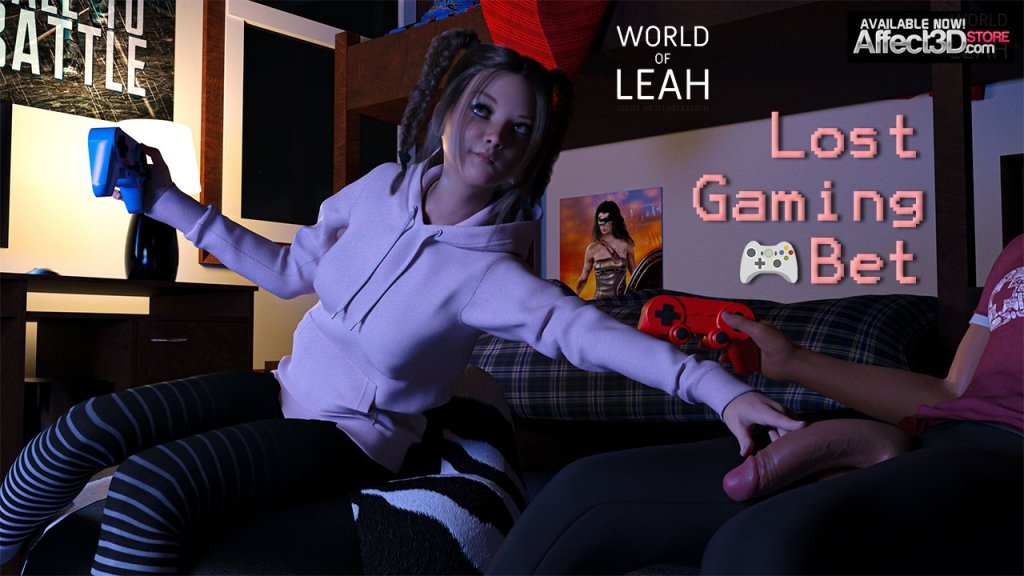 Melanie's the worst at gaming, so when Steven makes a bet to motivate her to win, you know how that turns out. Despite being 'weird little tasks', like playing with Steven's cock, she plays anyway – and loses. The more she loses, the more she has to please Steven – and his huge cock.
This has a cum shot, naturally, but is also one of my favorite kinds of scenarios. It tingles just thinking about it.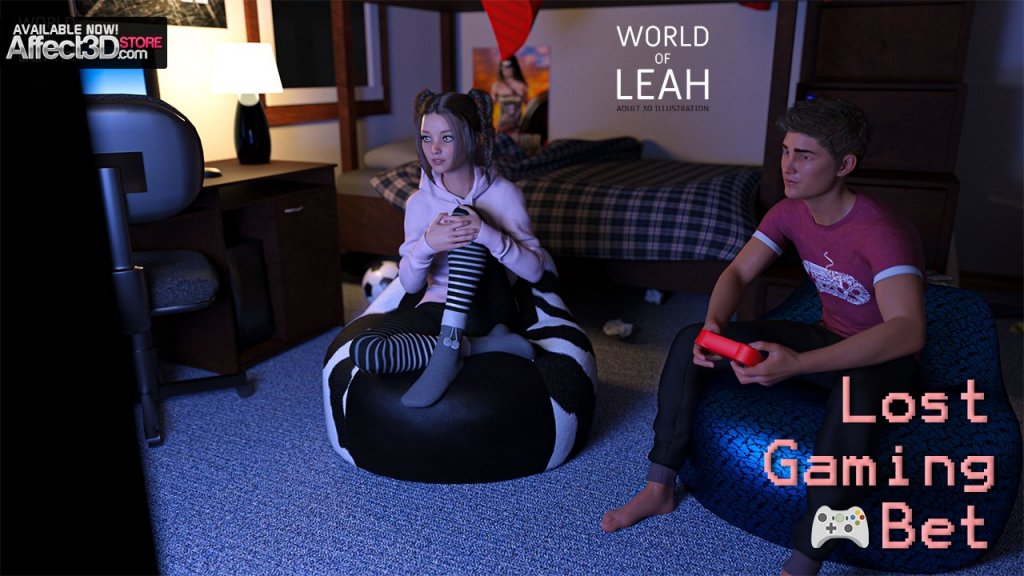 ALANA'S TEASE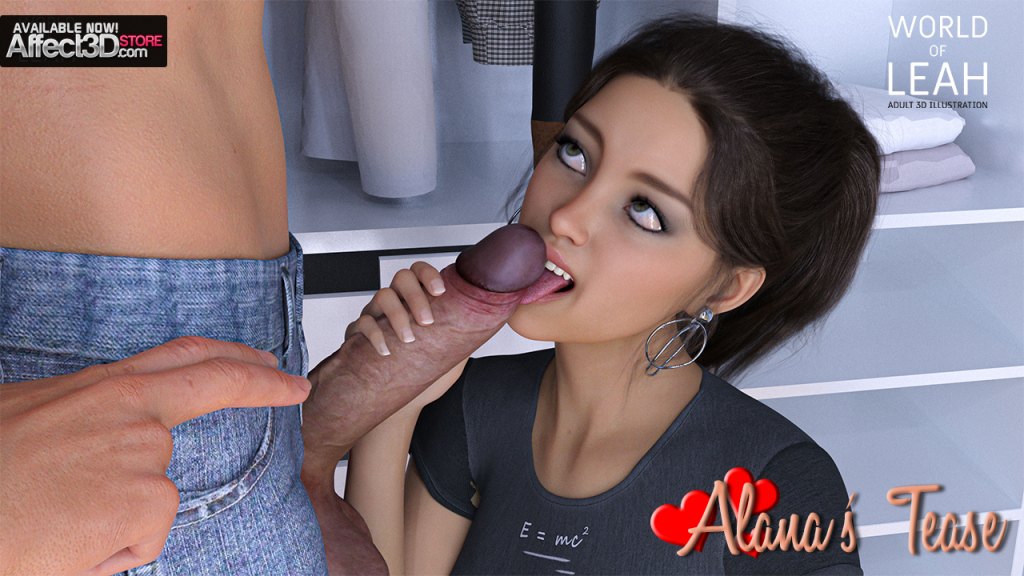 'Good girl' Alana has done her best to be a teacher's pet, dutiful daughter, and religious devotee. But when she's with her boyfriend Andrew, she lets out the naughty passion she's kept bottled up for so long!
This one's certainly sweeter, but no less sex-focused.
The two releases are 14 and 15 images in total, respectively, and are both available for $5 on Affect3D's store, but just like last time you can get a $2 discount if you pair them together (or with another World of Leah product). Check out all the World of Leah albums in the A3D Store now!!