We have a brand new image set from Xide! Playing in the snow with Xayla and Triniti is available now in the Affect3D Store!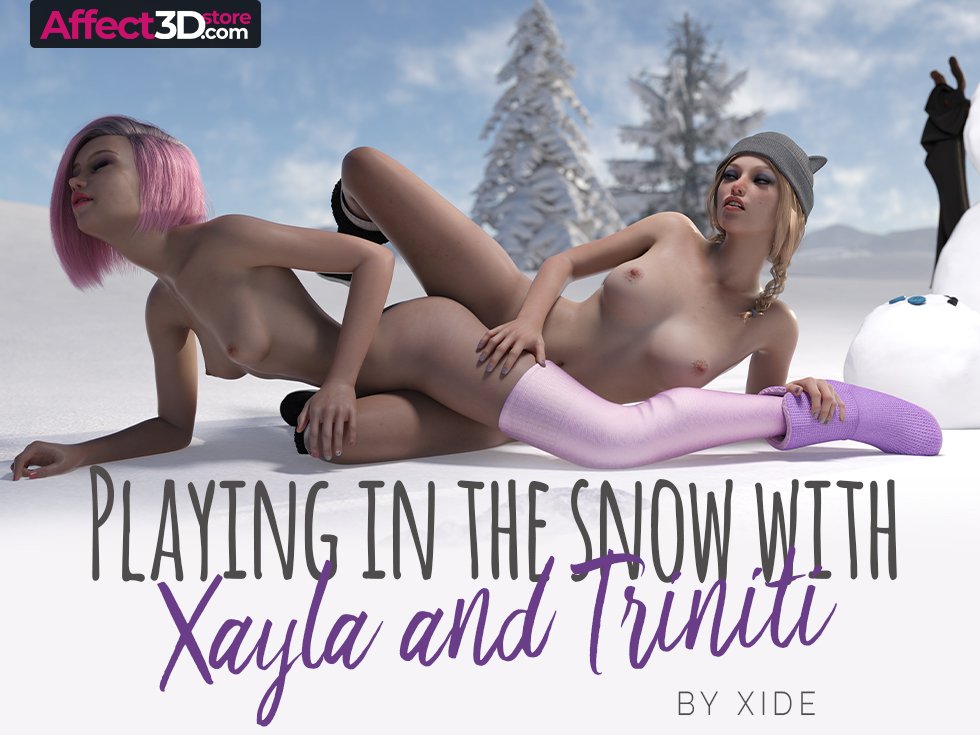 I love simplicity. And this set really gives you what you bargained for – that's to say two beautiful babes having some naughty fun in the snow. It starts off with the lovely blonde Xayla coming across a lonely snowman. She decides to have some fun with it – most notably its carrot nose 😉 It's not long before she's riding that thing for all it's worth! It's at this point that Triniti – a cute babe with purple hair – comes sauntering along. She watches lovingly as Xayla pleasures herself before stripping off and doing the same. The two lovers then play with each other – using the carrot, their fingers, tongues and legs to make each other cum! Once they're done, they cuddle, oblivious to the cold snow under them.
This cute image set contains over 150 images and can be yours for just $5.99!