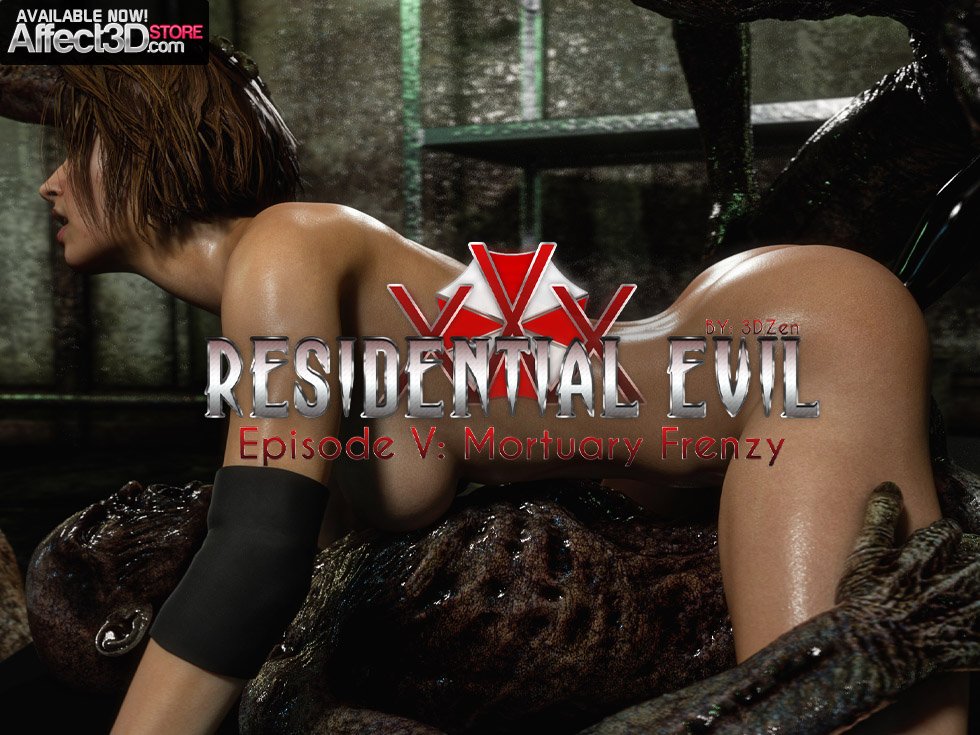 Do you remember seeing your first zombie art/show/film and thinking, "I wonder if there's porn of this." I mean, obviously the answer is yes, but at some point there wasn't, right? Still, of all the zombie porn I've gotten eyes on, those inspired by Resident Evil have always been my favorite. And that's exactly the direction 3DZen is catering toward with their Residential Evil series! Episode 5 dropped today, seeing an epic zombie gang bang greeting Jill after she finds herself in a mortuary.
Which, upon consideration, seems like one of the worst places to go during a zombie outbreak. Good thing these zombies are more interested in using her body than eating it. 😉 Also fortunate that these zombies are more like ghouls than rotting flesh monsters – it's hard to keep a cock erect when it keeps falling off.
Sparking Jill into a cum-frenzy after one gets fresh with its tongue, Jill capitulates with the zombies' desire, taking in load after load after load – in all of her holes. That's… seriously a lot of zombie cum. And they leave more than just a creamy present inside her. You can get the 110-count image set, Residential Evil XXX Episode V: Mortuary Frenzy, from the store now for just $9.99.