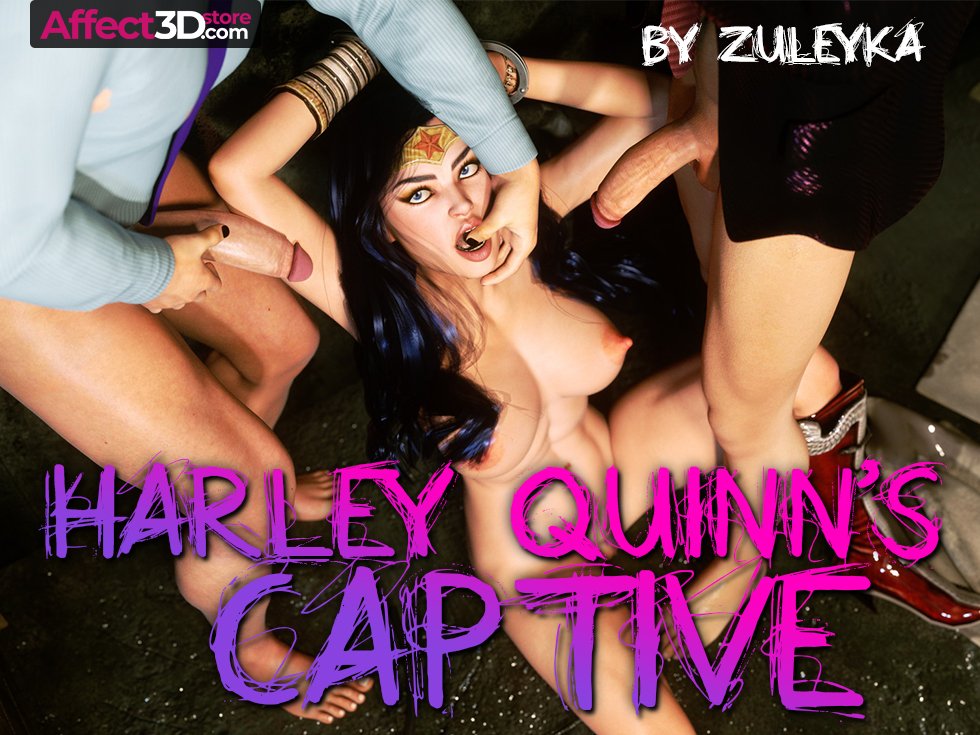 Wonder Woman's in for a rude awakening in Zuleyka's Harley Quinn's Captive! The only thing I can say I'm disappointed about here is that Harley Quinn isn't in the set herself. 😉 But that doesn't stop her friends from enjoying WW!
Cuffed, head-bagged, and mostly naked, Wonder Woman finds herself at her captors' mercy after she rejects Harley Quinn's entreaties. Who knows what Harley had in mind there (maybe we'll get to see in a sequel?), but she was certainly prepared for that response, and she calls in two others of Joker's gang to use Wonder Woman in her moment of weakness.
When the bag gets pulled off her head, she sees that they're already naked from the waist down. Plugging her nose to keep her mouth open (classic maneuver), the two take turns getting Wonder Woman's lips around their cocks.
Eager for more, they take her down from the pipes so they can fuck her. Sandwiching her between them so they can double penetrate her, they get to filling her up! The 33 count set, Harley Quinn's Captive, is in the store for $9.95.