Affect3D is putting it's money where our mouth is, literally! We see a bright future for 3dx and in many ways where porn has become "same old" we think 3dx can bring the much needed innovation and breath of fresh air to the world of adult erotica.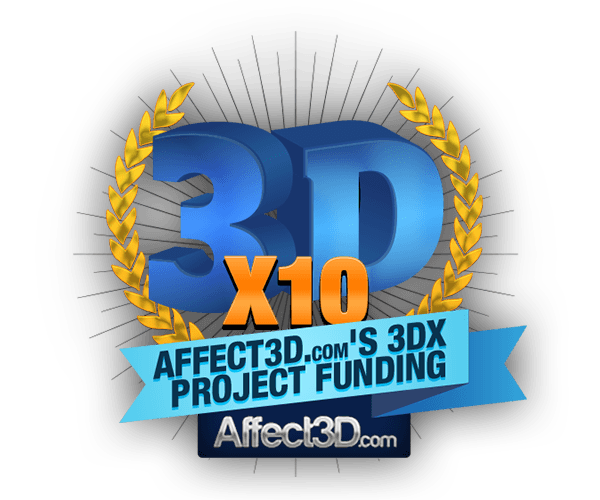 What is 3dx10?
3dx10 is the catchy abbreviated name for the USD$10,000 (maximum) investment Affect3D's company is willing to make in any innovative 3DX related project. You need to tell us why you think your project is unique and appeals to a broader audience and if we agree we'll help you make your project become a reality and success!
How much money exactly?
The USD$10,000 is the maximum level of investment we're willing to make in your project (not the amount you'll automatically get awarded), meaning we're open to projects big and small and the amount awarded will depend on the scope of the project. Our minimum level of investment in smaller projects would be around the $500-1,000 mark.
What other kind of support will I get? What do you expect in return?
Arguably the monetary investment is not even the most beneficial aspect of 3dx10, it's the fact that your project has been scrutinized by Affect3D staff to be commercially viable and that it also comes with the full support and experience that Affect3D has to offer. You'll get invaluable direct input artistically and we can help with all aspects of the 3D creation process including audio, visual but also in terms of marketing and business support. Working with Affect3D will put your project on the right path to success.
For commercial projects we'll take a stake in your project, for noncommercial projects we expect nothing in return.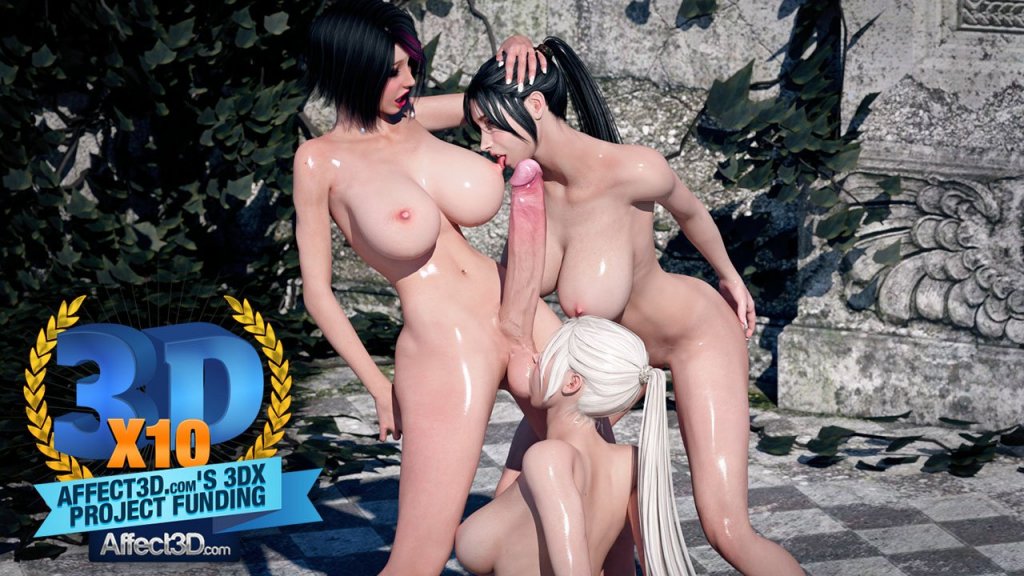 What kind of 3dx10 projects get funded?
We're looking for any project erotic or sexually explicit in nature, which is either 2D or 3D based (we do not currently accept projects with real life actors). We're looking for anything from small image sets, flash, mobile or desktop games, 2d erotic art/ 3dx related websites, software, animation or any other creative endeavour you can think of. Whilst we consider projects of all kinds, making it commercial in nature will have a greater chance of getting approved and will likely attract a higher level of investment.
How do I apply? And what happens next?
Submit an email to projects@affect3d.com with the following:
A one paragraph summary of your project
Answer the following questions:

what benefit does your project bring?
why do you think you'll succeed?
what makes your project unique?

the amount you will require (between $500 to $10,000) to kick off your project and how you intend to spend it
your portfolio, prototypes, concepts, related artwork, details of your experience – it's important that you show us more than just an idea
The process of getting approved involves assessment of your project's viability, putting together a project plan, investment structure and schedule of deliverables, milestones and help with executing your plan.