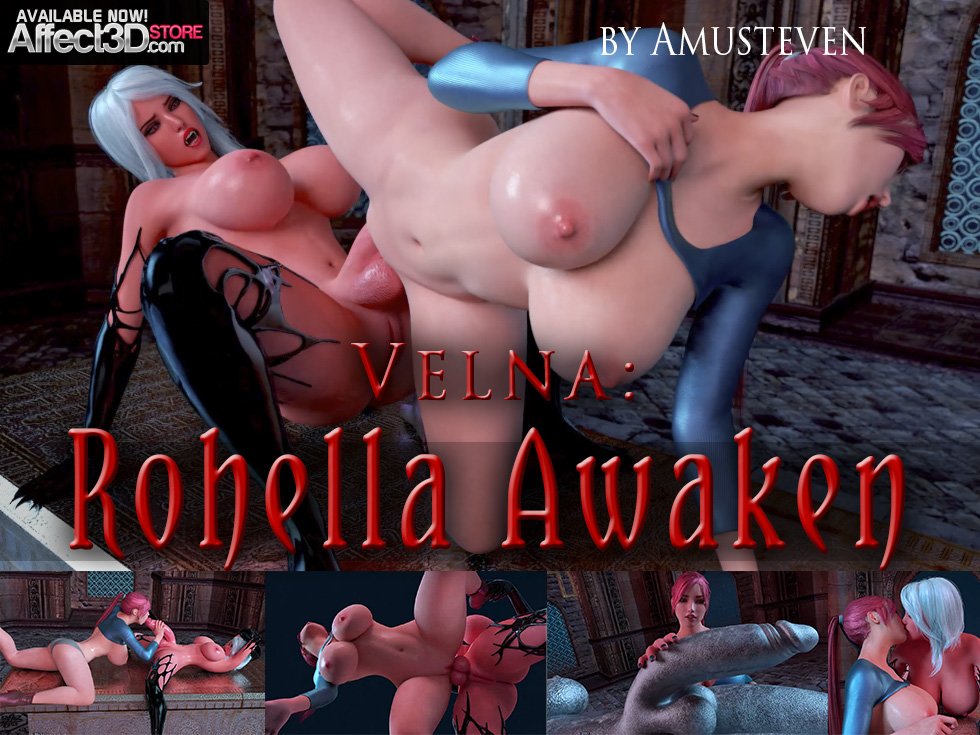 For any longer-timers here, you may remember Velna from her first appearance three years ago from Amusteven's releases. As a more recent 3DX-convert, this is my first introduction to the sex-venturous redhead – and she certainly doesn't let down! Returning in Velna: Rohella Awaken, we get to see her explore a delicious futa succubus brought to life.
Searching after the legend of Rohella, a demon who can supposedly "enslave any living creature with a mere touch," she finds exactly what she's after… and then some. Inside a 'sealed' tomb (they're never really all that sealed, are they?), Velna discovers a stone statue of a naked dickgirl. Velna approaches the figure and touches it, bringing it to life. Whether or not it's the "Rohella" of legend, it's absolutely entrancing, and the redheaded explorer finds herself instantly ensnared by her.
And, of course, more than happy to take off her clothes and do anything she wants of her. But with how hot of a futanari Rohella is, who would blame her?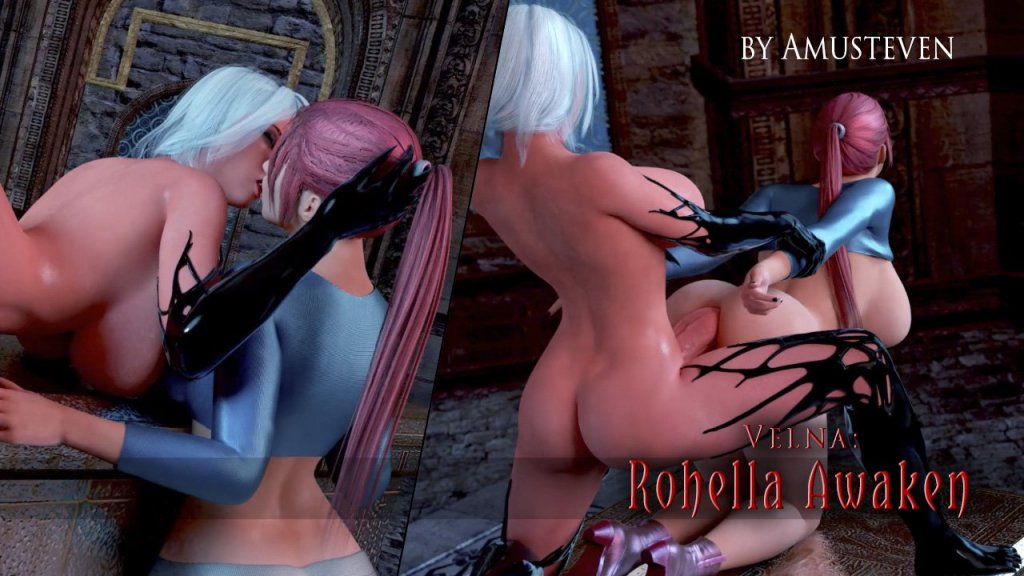 Sex-starved from who knows how many years of being 'stoned', Rohella warms up with Velna's mouth before getting started in on her cunt. The acrobatic displays of their fucking certainly make me appreciative – that's some muscle strength right there! It definitely showcases more of our heroines, though, who are some standout examples of 3DX. There's quite a few positions for their fucking covered in a good variety of camera shots so you can really enjoy the quality here.
And then the voice work is really good stuff. I don't know about y'all, the better that is, the more attractive the porn is to me! Check out Amusteven's Velna: Rohella Awaken today, clocking in at over 10 minutes of animation, and pick it up for only $14.95. Nice.