Last time in our interview with Phil, the owner and operator of The-Doll-House, we learned a lot about the basic of doll ownership and how he got into the business. In this part we will cover what its like to get your very first doll, their customization, what is possible both ethnically and legally, and where Phil sees the doll house going into the future.
RedRobot3D: First up I want to say thank you for coming back to pay us another visit. Our first interview together was positively received and brought a ton of new eyes to the site! We're very happy for you taking time out of your day to discuss doll ownership with us.
Phil: No problem at all, it is good to speak to the media, especially seeing as Affect3D will view dolls (by default) in a non-negative perspective, and that there is an area of commonality to the two industries. I'm sure that there will be an overlap of the two industries in the very near future, which will benefit everyone concerned.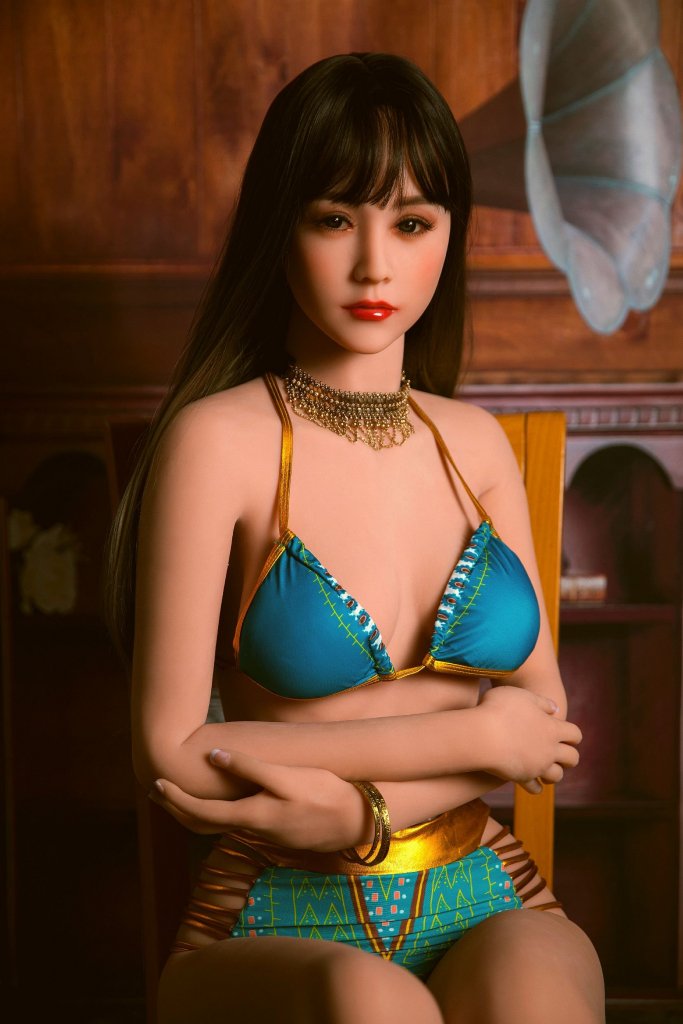 RedRobot3D: What would you say to someone that's thinking about getting their first doll? What are some of the most common questions you get from them? I'm sure a lot of people were surprised to see an article about love dolls on our site. But I thought it had a great cross appeal.
Phil: If thinking of obtaining your first doll, it will be beneficial to try to think objectively – if only initially. The initial question to ask yourself is:
"What exactly do I want from a doll?"
Physical, Sexual, and Aesthetic aspects will all be important, and if you can list these, it will greatly aid you to make your choice.
The reason(s) for doing this are many, but the main reason is, that now there are many hundreds of dolls available in the West, you will spend days, if not weeks browsing for your right Waifu/Husbando. So any criteria that you can think of that are must haves, will allow you to separate the wheat from the chaff (so to speak).
Obvious criteria (as examples) would be:
Minimum/Maximum height
Breast/Penis size
Capability for Futanari attachment
Capability for oral use
Internal heating
These criteria will allow you to sift through the multitudes of dolls so much faster than without. Once this is done, you can then be led by your heart, (or whatever,) to emotionally lead you to your Waifu/Husbando.
For customization, say someone likes a video game, anime, or comic book character and wants those exaggerated proportions. Is that something that could be made as a special order? Say a doll having blue or green skin. This has happened a number of times, and is gaining popularity. We did create a green silicone Elf doll for a customer by request, so things can be done.
The larger factories tend to request that 5-10 dolls be made in this requested colour to make it worth their while to colour the silicone/TPE. So the smaller factories often are the way to go for custom requests – Doll Forever have told us that they would do a truly custom skin colour for us on request.
We do get requests for game characters, and as there are many heads and doll bodies available, it is possible to get very close to the dimensions of a character and facial profile too. If combined with good cosplay (can be tailored in China reasonably cheaply) can create a stunning effect.
Or another example. Say customer X wants a doll based on a certain celebrity, are there any legal gray areas that could affect that request? Say for instance a Megan Fox (circa 2010) or god forbid a Hilary Clinton?
At the moment, as the dolls are produced in China, it seems that there is little impetus to create a legal case for this. To illustrate the point, DS dolls have a Tyra Banks lookalike doll, JinSan dolls have a head with a passing resemblance to Megan Fox, and there is one head that has obviously been modelled on Brad Pitt. There are more out there, with a 80% resemblance of certain people.I did have a customer who thought a doll based around Theresa May would be a good idea (he was an older customer.)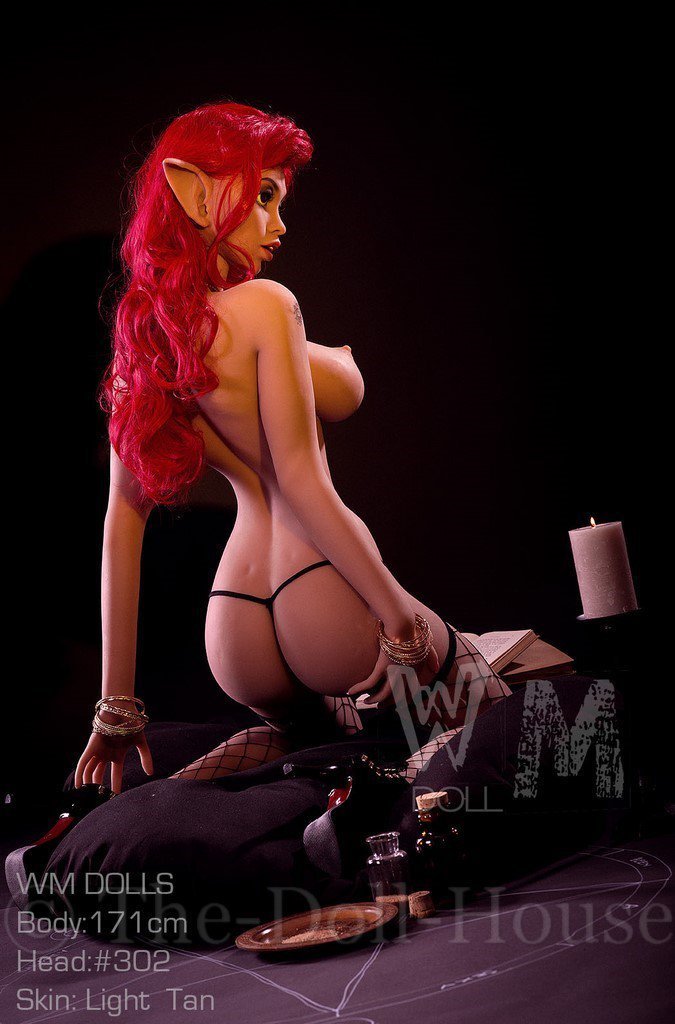 Say a certain 3DX comic-based website wanted to license a doll based on their best-selling animation projects. Would they be able to send you a 3D OBJ file of the figure to get made into a doll? This would be the most precise way to do this, and would depend on the factory to see if they had the software to use that, but I am sure that they would be able to do this. Traditionally the factory uses a sculptor to make a wood or clay model of the doll from multiple images provided by the customer, but an OBJ file would be better, and should have less scope for error.
I believe this would be the best way to design a non-human doll character, as we would have the exact measurements to do everything required.
RedRobot3D: There has been talk amongst doll owners about wanting some sort of universal measurements for the dolls genitalia region. Allowing sex toy manufacturers to make custom toys like suction, spinning robot pussies. How would the community go about making that happen? Do you see that happening in the future?
Phil: I do see this happening, hopefully in the very near future. I have been talking with some people to prototype these ideas for the factories, with the idea of licensing it to them for production.
If people take to places such as dollforum.com (en-masse) to express demand for such designs, then the manufacturers will listen, as they have a presence on these forums, and then will openly see and experience the demand, so may be inclined to act upon it. Generally, new designs have come about through overcoming problems, rather than innovative new ideas in the Chinese market, so it would not surprise me if these innovations were pioneered by the Japanese companies (such as DS Dolls).
RedRobot3D: After getting their first doll. What are some of the most common things owners have said?
Phil:
"They are so much heavier than I thought they would be!"
"Getting the doll into position is hard work!"
"The fingers are a weak point and break too easily!"
"The TPE stains very easily with Black/Blue lingerie!"
"I love photographing my Waifu!"
However, after a period of time, usually between 1-3 months, the owner starts to experience the non-sexual things in a doll that can fill the male/female void in their life. Many of them will often watch TV/Movies at home, holding hands/cuddling with the doll, and begin to experience a different sense of fulfillment that is not entirely sexual. So the dolls progress from what is initially a large beautiful sex toy, to something more, and it is unique to each person that owns a doll.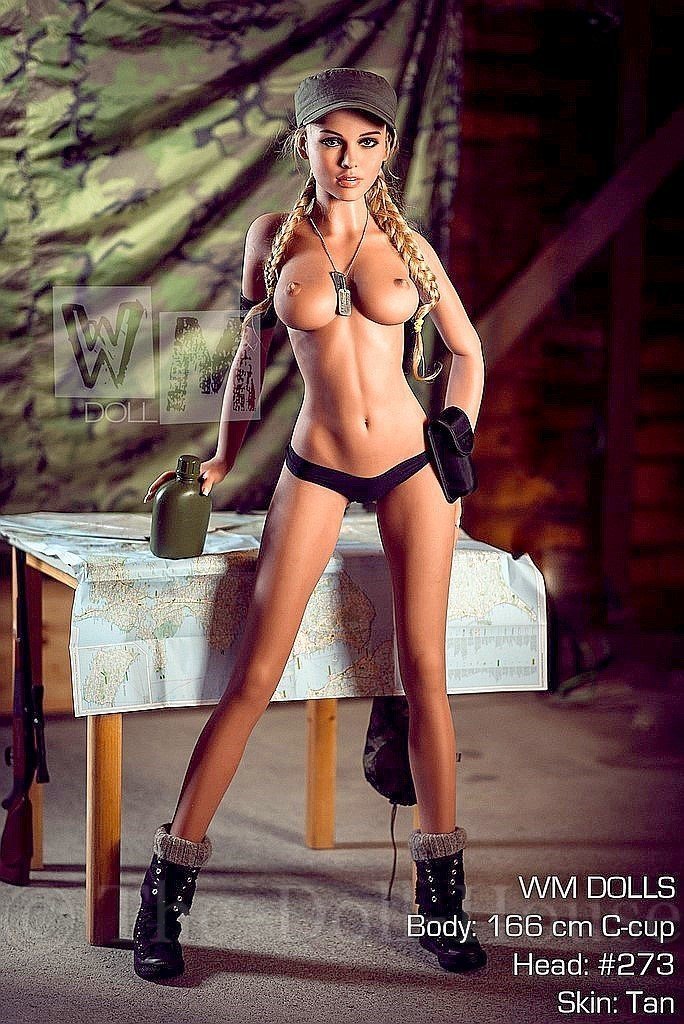 RedRobot3D: Has owning a sex doll improved their own personal love life?
Phil: There are many couples who get dolls, and for a
myriad of reasons, but often to balance out the difference in sex drive between the partners.
For the singletons, or divorcees, then it most certainly improves their lives, by giving them a sexual outlet. In this scenario, there are no expectations to overcome, as the doll does not need to be brought to orgasm first, or warmed up for the occasion. So you can simply indulge yourself as you please without the worry of not coming up to expectations.
It has been suggested that this would encourage a lazy lover, but it does seem to encourage people to try things that they would not normally feel comfortable asking a partner to engage in. So for someone that has gotten into a pattern, sexually speaking, a doll would encourage them to try new things, and become more adventurous, and by virtue of that become more interesting (IMHO.)
RedRobot3D: Are they a good idea for couples trying to spice up their love lives in a safe manner?
Phil: Indeed! I often encourage the female to get it on with a female doll (maybe with a futanari attachment, or not) while her partner watches, but is not allowed to play. When she gives permission, he may join them – the watching effectively heats him up to boiling point, so is very affectionate when allowed into the tryst. This is a good introduction for new couples to doll life.
RedRobot3D: Do you feel that love dolls could make a good therapeutic alternative for people suffering with disabilities or social/mental impairments?
Phil: Absolutely! I am completely surprised that they have not been employed as a tool in sexual therapy clinics. For those with psychological issues, or physical ailments/disabilities, dolls can help them maintain a regular lifestyle, and thus improve confidence, self-image, and their general outlook on life.
For the current generation of Incels, they are both a release, and an education, all at the same time – all with no risk of STD's or any sort of accusations, which are a worry for youngsters today.
For the most part, we keep hearing of dolls being used in brothels, but they are much more than just a sex toy, but they may have to break into the mainstream and break any remaining taboos before this aspect is realized by the public.
---
I want to thank Phil for taking time out to answer our questions. In the final part of the interview coming up we will discuss the social and political ramifications of doll ownership and how it will affect the sexual marketplace of the future. Until then!