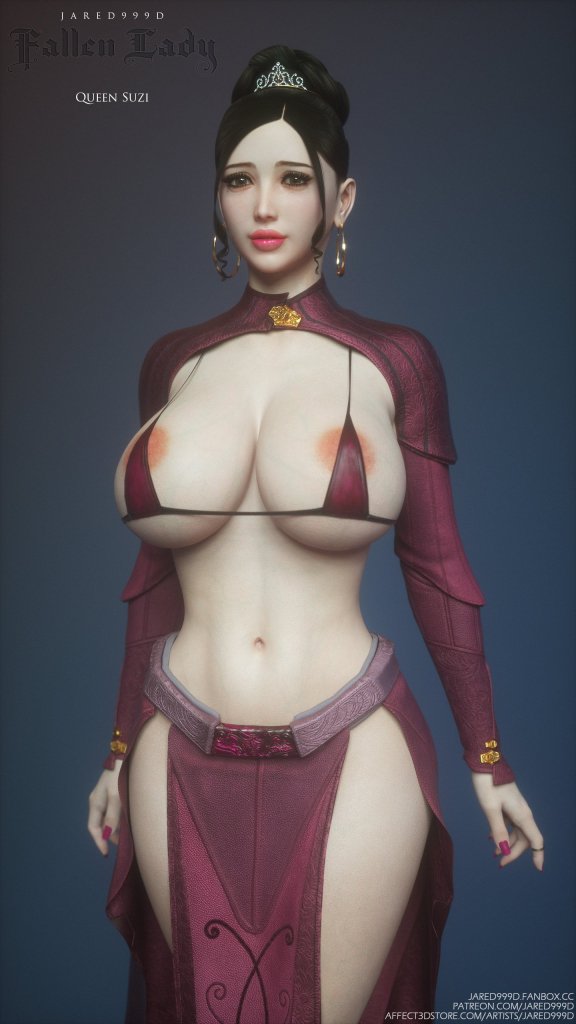 Update: Fallen Lady 2 is now available!
We have an emergency update from none other than Jared999d! Okay, not an emergency, but with the release of Fallen Lady 2 just around the corner, we wanted to get this update out to you stat. Here's what Jared999D had to say when we checked on him last week.
Jared999d: "Thank you for loving Fallen Lady 1. I am grateful for your response to some features of FL series. If possible, I intend to apply these features to my other works as well.'
"FL1 was an episode that introduced the challenges of two different Ladies. For FL2, this is a little more developed. In FL2, like FL1, Karen and Suzi appear. Both will show you the dildo play with the gallery.'
"However, the context in which they present their actions is very different. For example, Suzi has to play a dildo in the Great Hall with Throne. Karen will show off her move in a dark room. Besides, the trouble that the two ladies face is also different. I want you to feel the joy that comes from the difference between this context and contrast.'
"I've also put some foreshadows on FL2 for the next FL series. It will help you enjoy the next episode.'
"Finally, with your interest and support, I can continue with 3DX. Thank you very much for loving my work."
Thanks Jared! Can't wait for Fallen Lady 2 on Saturday (March 27th, 2021)! A3D readers, be sure to check back then for this upcoming release from Jared999d!