Whether your city is still under restrictions or in the process of opening up, I thought I'd take a dive into how the recent world situation — with billions of people in lockdown or social distancing — has affected our romantic lives and sexual proclivities. I live in Paris, which went into lockdown in mid-March, like many other European countries which saw a massive number of Covid-19 cases. Paris is a city that thrives on cafés and brasseries, and just eating and drinking in general; everything here is about connecting through gastronomy, sharing a glass of wine or smoking a cigarette, crammed amongst other socialites at your local café or bar. The lockdown basically destroyed that (at least temporarily) and that culture also supported another one – the very active dating and sex life of several million core Parisians.
I was been lucky enough to be in a serious relationship when Corona hit. We weren't living together but we spent most of our free time and a few week nights together even before the pandemic. We're also both architects, which helps in terms of understanding each other's schedules, workload, and other quirks of working to utterly insane deadlines. When the lockdown came into effect we set up at my place and have been working remotely from my living room.
Over the past couple of months I've read a few articles on just how much of an impact Covid has had on people's sex lives. Whether you're single or not, it's having a big impact. From people like me in a serious relationship to singles or couples at opposite ends of the globe, we've all seen our habits and interactions change. Overall though, loneliness and feelings of isolation have been recurring factors.
In several European countries, Pornhub even gave free access to their premium content for the duration (or at least part of) of the lockdowns. And here at Affect3D, it's been business as usual to ensure 3DX fans continue to be provided with the unique and creative content we love to deliver.
But rather than try and dig into aforementioned articles and media on the subject, I thought I'd explore how a couple of 3DX celebrities might deal with the situation. (Note from Marie: What unfolds from here is obviously non-canon. Don't @ me 😛)
So I've asked Sophia and Cerene to elaborate on how their relationship has changed. We met up on 3DXChat.
It's worth noting that both girls are in two completely different locations. Cerene was at her apartment in New York when the pandemic hit whilst Sophia was on vacation in Sydney. So they're joining me from the two time zones. It's ten AM in New York and midnight in Australia. Both girls are dressed casually and aren't wearing any makeup. Cerene's skin seems even paler than usual (maybe from a lack of sunlight or something more sinister) whilst Sophia is sporting a slight tan. But they're both still looking hot as hell.
The blonde New Yorker seems to be sitting on her bed, lying back on a ruffled pillow. Her hair is all ruffled up. Sophia is in front her balcony, a bay door looking out onto what I believe to be Sydney's Northern Beaches.
Franaus – Hey guys, really appreciate you taking the time!
Cerene – No worries!
Sophia – Hey! It's a pleasure, I wasn't planning on getting any sleep anytime soon anyhow.
Franaus – Yeah, sorry about the time!
Sophia – (Giggling) No no, trust me, C and I are barely getting started normally about now.
Cerene's pale tone seems to flush a very faint shade of pink, or maybe it's just the lighting.
Franaus – Well, I'm glad you mention that, tell me, how exactly have you been maintaining your relationship with such a time difference? Not to mention no actual physical contact.
Cerene – Well, to answer that first part, like Soph said, we tend to log on about now. I'm just waking up – which is perfect, because well…
Cerene blushes again, this time undeniably.
Franaus – Go on…
Sophia is grinning.
Cerene – Well, like I said, this is about the time I get up. And when I get up…
She trails off again but Sophia cuts in.
Sophia – What she's trying to say is that when she gets up, her cock does too!
Cerene looks exasperated but amused.
Franaus – Many of us have that same "problem!" Glad to see you're putting it to use. So, I'm curious – since it's 10 am, is it up right now?
One of Cerene's eyebrows raises but Sophia cuts in before she can answer.
Sophia – Oh come on babe, you're never shy normally!
Cerene rolls her eyes.
Cerene – Fine…
With a sly grin on her face, she turns her computer camera towards her crotch and tugs the sheets down over a massive bulge.
Franaus – Oh wow! Yup, It's definitely up.
Both girls laugh.
Cerene – Hey you asked!
Franaus – I definitely did. So, getting back on topic. You were saying that both of you love this particular time of day.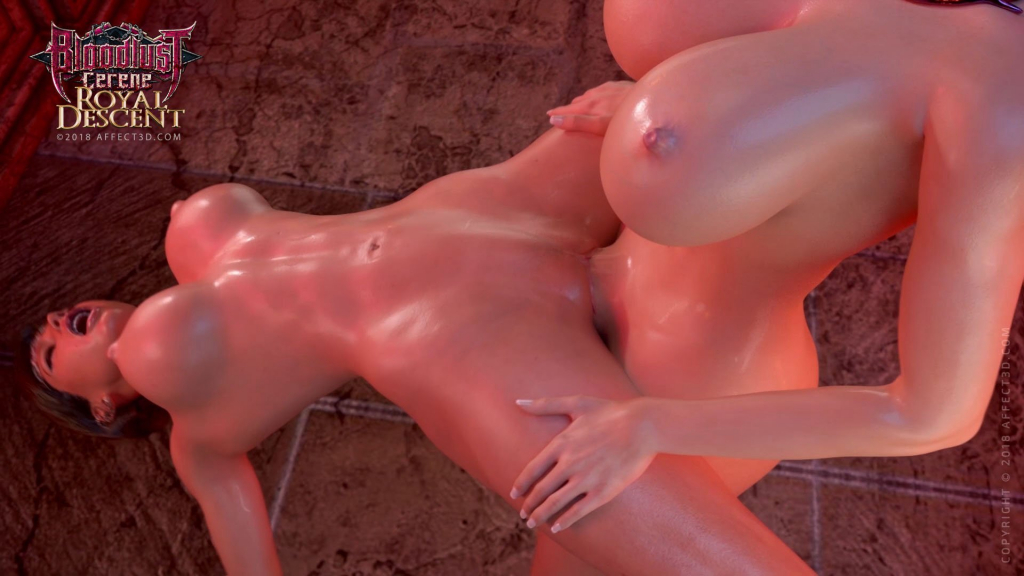 Cerene – Yeah we do, for now obvious reasons thanks to you two. Soph has always loved my morning glory. And I've gotta admit, I've always enjoyed her enthusiasm for it. Before the lockdown, morning sex was our fav. And Sophia gets one hell of a hard on early on too, don't you babe?
Sophia – Well I did at least…
Sophia is scowling now.
Franaus – What do you mean?
As her answer, Sophia just stands up, revealing a fancy pair of lace panties. She immediately pulls them down. Where she recently had a cock, there is now a lovely pussy in its place.
Sophia – My dear and beloved decided I didn't need a cock for this trip.
Cerene – That's not fair, we both decided that!
Sophia smiles, blushing in turn. She looks exactly like she did the first time we all saw her – shy and a innocent.
Sophia – Yeah we did…
Franaus – Why's that?
Sophia – Well, ever since C gave me a cock, my sex drive has sky rocketed. And although we're in an open relationship, I wanted to relax without wanting to fuck every Aussie surfer chick I came accross. Plus C likes to watch me with dudes. And we thought it'd be easier for me to get more straight action if I didn't have a massive cock.
Franaus – Understandable. So the plan was for Cerene to watch when you did?
Sophia – Yeah, she would watch me with guys via my webcam and I'd watch her with girls.
Cerene – But then the pandemic hit.
Franaus – Tell me more about those first few days when the lockdown started.
Sophia – Well, C has been far more restricted than I have. We have social distancing here, and of course restaurants and bars have closed but I can still go for walks on the beach –
Franaus – Sorry to interrupt but I've noticed we can glimpse it and here the waves from your window – is that Manly beach?
Sophia – (Grinning) It is! I forgot you grew up here! But yeah, pretty much it's still open. People of course have to respect social distancing but it's not as draconian as New York.
Cerene – Yeah, it's been tough. I really enjoy late night social outings. And I think early on, the lack of any social contact really hit me hard.
Franaus – So how did that impact your relationship?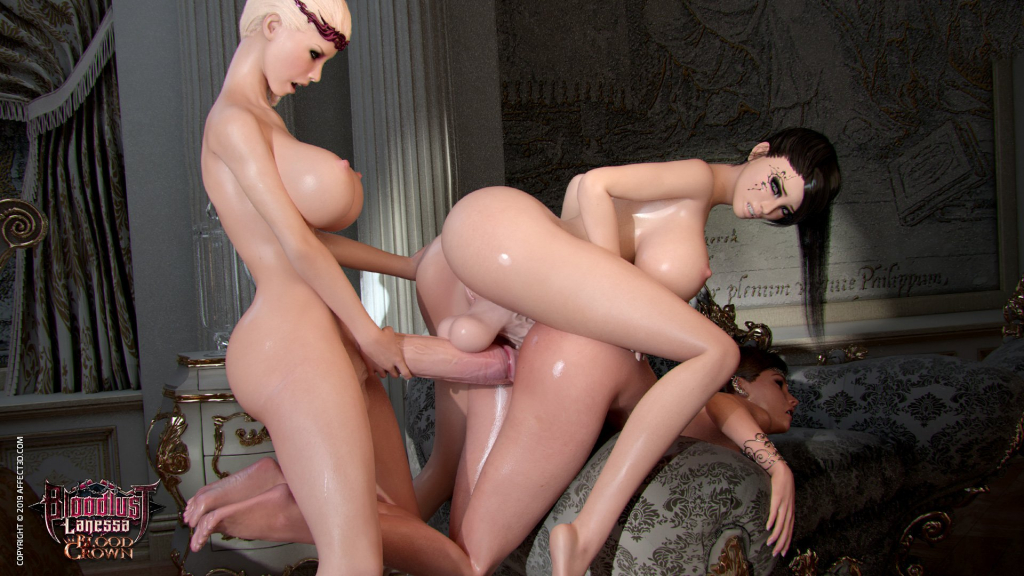 Cerene – At first we just called each other more often. Before we would call maybe four, five times a week. Mostly around now, like I said. Apart from that we'd text regularly. Soph kept sending me photos of her perfect ass in that bikini.
Sophia – You loved it!
Cerene – (she smiles) I did… But man when the shutdown happened, no amount of bikini photos was enough.
Sophia – Yeah, she really took a bad turn.
Franaus – How so?
Sophia – Well for one thing, that morning hard-on got a lot softer. We were calling each other every day but it was less and less sexual. I tried everything. I'd brought some lingerie with me and purchased some more over here. I wanted to show her when I got back, and so I'd start the call in those. Or I'd strip off. I have a few toys I play with too. I mean I even tried cooking with just an apron whilst we chatted – she normally loves that back home. But C just wasn't interested.
Franaus – Well that definitely wasn't a cucumber earlier, so I assume you found a solution?
Cerene – Soph did yeah. (Grinning again) Tell him babe.
Sophia – Well, I know Cerene's thing really is physical contact. Like most of us of course. But there was no chance virtual sex was gonna do it for her. That's why we'd planned on fucking other people before I came here. As long as we both watched, we felt we were there too. When this shit happened, that physical aspect disappeared. No amount of pictures or sexting was enough. (She pauses) So I sent her a present.
Franaus – What kind of present?
Sophia – It's brand new. It's called the IToy.
Franaus – And what does it do?
Cerene – Everything…
Her voice seems distant, absent minded almost as though she's daydreaming.
Sophia – C loves it. Basically, its teledilonics. You know what? Why don't we just show you? Come on C!
Cerene rolls her eyes again.
Cerene – Seriously?
Sophia – Well why not? I know you're still hard. You've got your laptop to the side like you do. If you weren't you'd have it on your lap.
Cerene – Fine.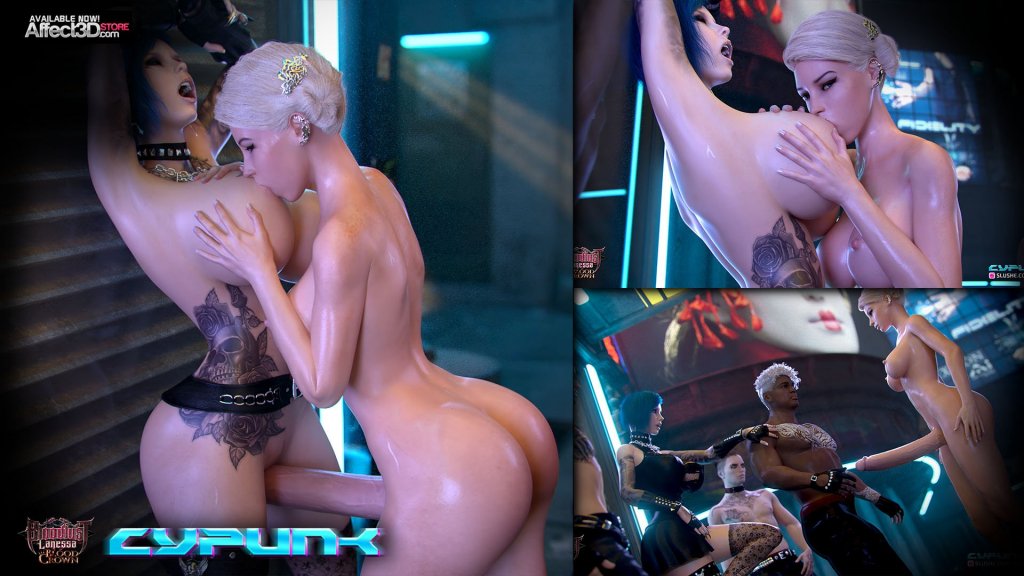 Both girls bring out a box which seems to contain a shimmering substance. Sophia pushes her chair back from the camera and Cerene pushes hers away from her. Her cock comes back into full view. Sophia first takes off her shirt, revealing her perfect breasts, spreads her legs, smiles at the camera and begins touching herself. Cerene does the same. Both girls seem to forget I'm there. Then, as Cerene seems close to cumming, she positions the IToy above her massive cock.
Cerene – Now babe (she's panting)
Sophia stands up and places the box on her chair, she then positions herself above it. Cerene gradually inserts her cock into the box. The shimmering surface moulds to her cock, protruding progressively out of the frame. Amazingly, on Sophia's side, a shimmering, erect cock emerges from her box. Sophia's eyes grow wide as she slowly sits on it. Her pussy lips part, at first it seems struggling to welcome her lover's member, before she begins to slide down the shaft. Man I wish you guys could see this! Sophia continues to sit back down, until she's sitting on the small box, Cerene's cock fully inside her. On the blonde's end, back in New York, Cerene has her head back, mouth open. (She has a rather pointy pair of canines, I gotta say!)
Sophia pauses for a moment and then goes back up before immediately sliding her way down again. Cerene's cock throbs beneath the silver surface, and on Sophia's end, the "virtual" cock does the same. It's an exact replica.
Sophia speeds up. Both girls really get into it. Finally, Cerene cries out and Sophia's eyes close in ecstasy. A silver trickle runs from her pussy before immediately being absorbed back into the IToy.
I assume the girls are finished.
Franaus – Wow that was –
Cerene – Oh we're not done yet!
Sophia looks up at the camera
Sophia – You want me from behind babe?
Cerene nods.
Sophia – The great thing about this device is you can attach it to any surface.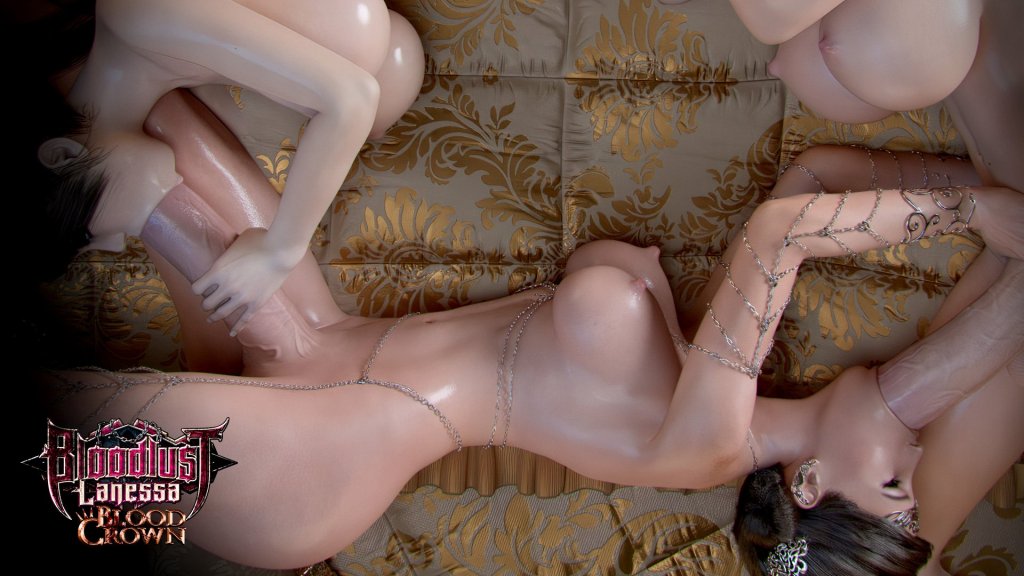 To prove her point, Sophia gets up, crouches down by her bay window and simply places the box (Cerene's rock hard cock still imprinted in it) against the glass. Sophia lets go and the box doesn't move. She gets on all fours in front and pushes back against the cock. And, with the beautiful night surf hammering behind her, she begins fucking that Icock once more. Eventually, Cerene gets on to her knees and starts thrusting. This time she pulls out just before she cums, and a shower of silver droplets, a stream even, erupts onto Sophia's back. The droplets don't stick to her skin however, but quickly make their way back to the IToy.
Cerene – Now we're done.
Sophia seems sheepish and shy again. She gets up off the floor and sits back down, still completely naked. But I guess we're past that now. Likewise, Cerene makes no effort at hiding her cock. It's not as hard but still huge.
Cerene – We take our time normally. But I've gotta say, being watched by someone else really does it for me.
Franaus – You tried that before?
Sophia – Oh yeah of course! One of the first things I did when I bought it is look up other users. It's still in a beta state. Which is how I got it relatively cheap. We're essentially testing it.
Franaus – So you use it all the time?
Cerene – Well yeah. But honestly not as much as when we first got it. It's great because it kickstarted my libido again. Now though it's kindof the cherry on the cake.
Franaus – What do you mean by that?
Sophia – Well, we wanted to keep things fun. I mean, a dildo is fun at first but it gets a little dull after a while. So C had the greatest idea.
Franaus – Oh?
Cerene – I created rules.
Sophia – She loves torturing me.
Cerene grins.
Sophia – She said we could only use it if I'd been good.
Franaus – How does that work?
Sophia – Basically I have to score a certain amount of points in the day when she's sleeping. For example when I go for my daily walk, the more flesh I show the better. I send her regular photos of my outfit. If I flash passers by, I get extra points. So basically I never wear underwear outdoors.
Cerene – She also has to write to me. She has a daily report to submit that details everything she's done and what she hasn't done. If she touches herself in the shower, she loses points.
Sophia – And when I'm good, I get to have some fun. C might not have let me keep my cock but I've still got my dildo. And as much as I love her cock, letting that ass go to waste really wouldn't be fair.
Both girls laugh.
It's now well past two AM in Sydney and I can see Sophia is starting to yawn. As for Cerene, her cock isn't hard anymore but she's getting restless.
Franaus – Well girls, this has been amazing.
Cerene – Yeah, that was fun.
Sophia – If you ever want to watch us again, let us know!
Franaus – I'll definitely take you up on that!
I say goodbye to both girls, take one last look at Sophia's perfect naked body and quit the chat.
Catching up with the girls was a lot of fun! I hope you enjoyed the interview. That of course is just one example of how a couple has been dealing with the situation. But we'd love to hear more from you. For example, what role has 3DX played in your current situation? Are you social distancing or in lockdown? Here in Paris the lockdown is just ending but things are very far from normal. I know 3DX will continue to play a very important role in my own sexuality!