Continuing on from part 1, part 2 will look at today's context and how the LGBTQ community has emerged as its own independent culture.
As mentioned in part 1, homoerotic behavior seems to have been included and accepted in civilizations at specific moments throughout time, in response to societal challenges rather than as a search for freedom. Jumping forward, today's proliferation of media and communication via the internet has given us more means and tools to explore our sexuality. Indeed, we have effortless access to pornographic material. This, combined with the fact that mainstream media is increasingly normalizing and showcasing sex, allows and encourages us to explore our fantasies in new ways. Indeed, technology is evolving and growing at such a fast pace, it seems almost impossible to imagine that prude or conservative behavior has much of a place in our society anymore. And yet, it persists.
I'm not referring to parents protecting their children from pornography or even people that simply stick to "the basics" because that's what they prefer. I'm evoking an element of society that goes out of its way to limit or judge our sexual freedoms or the freedoms of specific groups. New laws and the debates that surround them, such as the Digital Economy Bill (more on this here or here on previous legislation) that got rolled out in the UK starting 2018; appear to stem from more than just an innocent wish to protect minors and regulate the internet. In fact, this move towards censorship, and indeed a "war on porn" according to this article, is a view that has existed for decades. However, there has been a recent rise worldwide (accompanying that of nationalist movements) intent on curtailing the public's access to pornography and attempting to draw parallels between porn and obscenities. The UK's Digital Economy Bill is just one example of this. It is far from being the only one, however. In the US, there have been several attempts, particularly since the Reagan administration, to apply similar, or even more drastic legislation. This drive often seeks to link pornography to sexual violence. And a handful of Republicans have been pushing to reinforce internet checks and curtail access to pornography. According to the aforementioned article, this push towards a "purer" internet coincides and is directly due to the rise of nationalism in the US.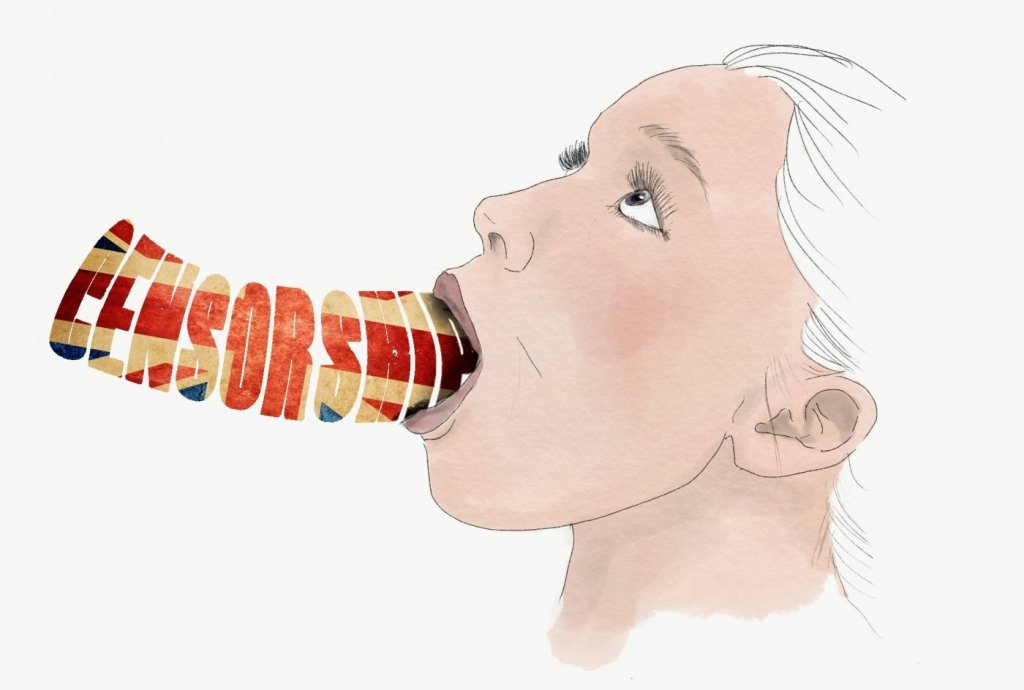 The same thing, on a far greater scale, is happening in Brazil with Bolsonaro. This is a country with a unique LGBT community and yet now an ultra-conservative and homophobic leader known for his hardline anti-LGBTQ stance. Of course, in this case, his election stems from a host of complex issues such as corruption, general unhappiness, and financial instability as well as a frankly bizarre nostalgia for the 1960s – 80s dictatorship. But his views on LGBTQ's place in Brazilian society are a deeply entrenched part of the more extremist conservative views in this country. 
However, rather than focusing on attempts at curtailing freedoms, the examples cited in this editorial are aimed at demonstrating how homoerotic behavior and culture can appear and serve different civilizations. 
As seen in the case of Greece and Rome, pederasty and homoerotic behavior were built into the societies they ultimately served. These facets of civilization were, to an extent, a tool to reinforce cultural mores and customs. I don't doubt that they also stemmed from natural impulse and individual sexualities, but as the concept of divergent sexuality wasn't even a notion at the time, this aspect seems less prevalent. 
On the other hand, today, LGBTQ culture stands at a unique point in history. By that, I mean that it no longer needs to serve a specific purpose. It's a means of expression and identity that has taken its place in contemporary society. It doesn't have to bend to a set of external rules. Rather than being a facet of a culture, it is its own culture. Earlier, I mentioned how homosexuality appears in pockets and phases due to this need to employ it as a tool. Well, it seems that today we are fortunate enough to live in a world where natural aspects of our collective civilization's sexuality and culture are no longer curtailed. At least, in those parts of the world not under the heel of an authoritarian government or a rigid and conservative culture. In that sense, the fact that we can enjoy images depicting an elf fucking an orc with a massive cock is an ode to that freedom. It is also the result of centuries of expression and activism. But it's truly in the past 150 years, bolstered by the advent of civil rights and activist movements such as the suffragettes and the rise of feminism, that a culture of sexual freedom and expression has been accepted as normal. What was previously confined to the shadows (despite being referenced throughout history – after all if the bible prohibits same-sex relationships, it's because someone tried it) can be considered as "normal" behavior. 
More than ever the notions of inequality and social divide are center stage in everyday life. And this divide is definitely present in our sexual lives and behaviors. On one hand, we have a thriving environment based on the evolution of our technological and media tools – an environment that is ideal for an explosion of sexual freedoms – and on the other side of the spectrum, those same freedoms are, in many regions, (a third of the world according to this study) threatened by individuals and groups that continue to fear or misunderstand them. In this sense, the pace of technological and expressive evolution is in direct conflict with "traditional values" – in many cases linked to religion, superstition or a rigid caste system. Perhaps part of the problem stems from the fast-paced nature of the media "revolution". 
Despite this resistance, sex is increasingly seeping into everyday life – and old fashioned/conservative approaches are having a hard time keeping up. Interestingly enough, according to the Economist's Intelligence Unit (EIU) Democracy Index, democracy was on the backslide in 2019, reaching the lowest levels since the inception of the index in 2006. Indeed, according to the index, only 5.7% of the world's population lives in what can be considered a "full democracy". 
The index, according to POLITICO, takes into account five factors: "electoral process and pluralism; the functioning of government; political participation; political culture; and civil liberties. Most Western European countries were considered full democracies, with Norway scoring the highest worldwide, while most Eastern European nations were considered flawed democracies or "hybrid" regimes." 
Furthermore, the aforementioned article from the EIU supports another argument that "democracies are grappling with an era of transformation: Identity is increasingly replacing economics as the major axis of world politics. Technological change has deepened social fragmentation, and trust in institutions is falling."  
It's interesting that the same technological boom that gives us access and the means to explore our sexuality, is also one that is aiding in deepening a social divide and lack of trust. Maybe it's only logical that, as sexual freedoms and means of expression increase, so too does fear of those same freedoms and the increasingly liberal approach that fosters them. History shows there is always resistance to innovation or divergence from traditional "ideals". Countries like Brazil, that demonstrate a conflict between a highly developed trans culture and one of ultra-conservatism, are a good example of this fear and opposition. 
(On a side note, however, Thailand registered the index's biggest improvement. Considering this is a country with a unique sexual culture and deeply inset respect for the trans community, perhaps the two are linked? Or perhaps just a coincidence.) 
In any case, today's sexual frustrations and freedoms affect every generation, cast, and individual. But, as this article has shown, that conflict has always been present. And that resistance is bound to continue to make itself known as the evolution of our means of expression and therefore of thought, allows what were once repressed sexual orientations to gradually emerge from the shadows.
To an extent, whether you love 3DX for its straight or dickgirl content, just like the Romans or Greeks, you're exploring fantasies dependent on today's values, technology, and cultural liberties. It just so happens that we live in a time where technology and media are evolving at an incredible pace. Therefore, the difference compared to ancient civilizations seems to be the constant and exponential nature of change pushing the sexual revolution that began in the past century, rather than a pocket of sexual "freedom" bound by social norms. In both cases, however, sexual expression and media are always linked to the sexual tendencies and freedoms of the time.
I for one, want unique creatures such as dickgirls and futas to perdure. Indeed, these 3DX deities could be the driving metaphor for today's sexual and artistic trends. What I mean by this is that they represent the ultimate expression of a sexually liberated world, one that celebrates libido, divergence and stunning chicks with massive cocks rather than just sticking to vanilla practices. 
As always, would love to read your opinions and thoughts on the subject!