Release Date of MP4 Movie, WIP Updates & Bloodlust: Cerene – Royal Descent Survey!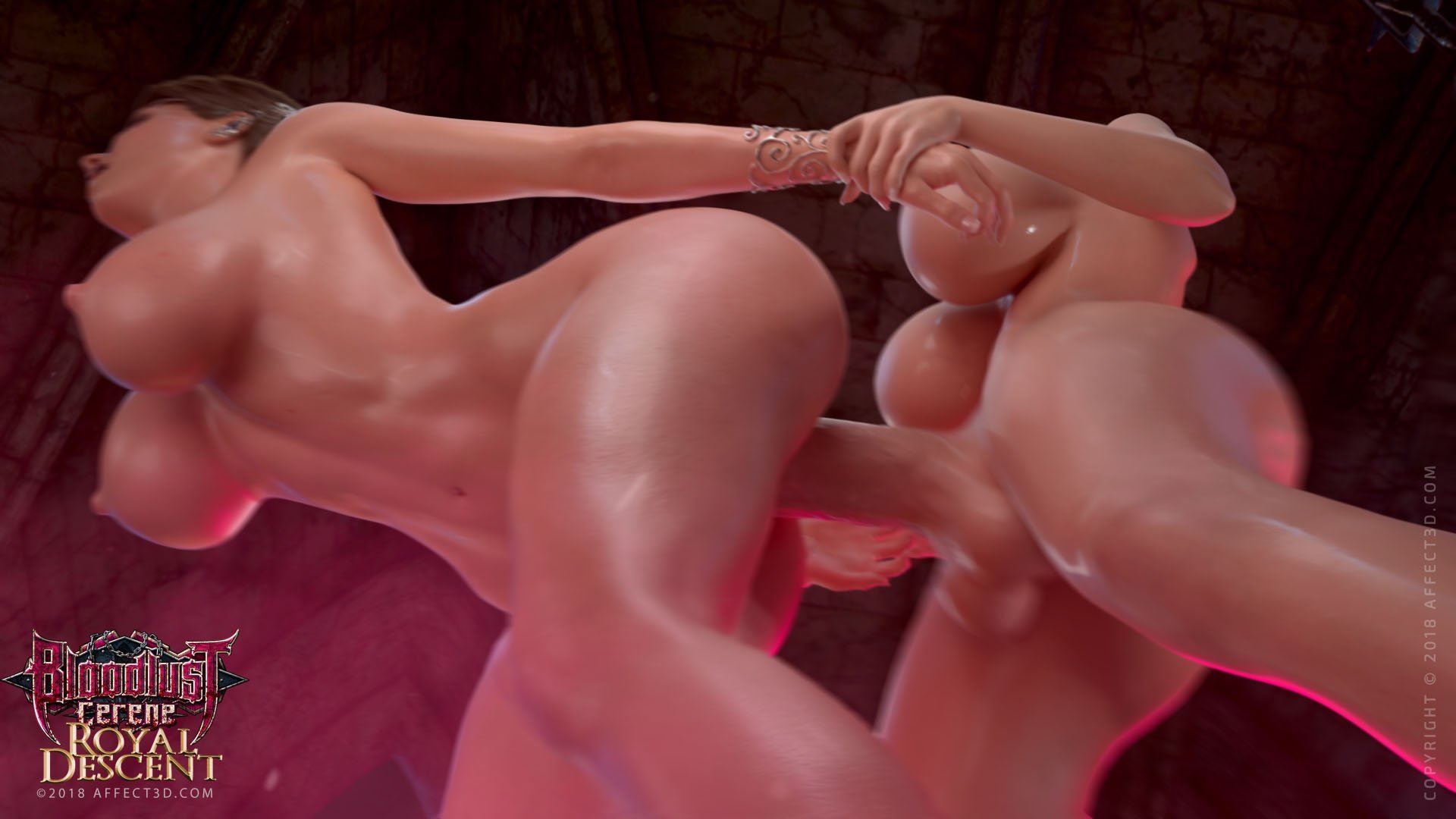 Release Date of MP4 Movie File
Hello there. It's only been a day since we released Bloodlust: Cerene – Royal Descent and we're super excited that so many of you dropped by to buy the product on release day! 😀
We have been receiving requests from people to release the MP4 movie file of Bloodlust: Cerene – Royal Descent earlier. The reason we originally decided to release the software applications first and delay the release of the MP4 movie by 2 weeks was out of concern for piracy, so we hope you understand.
The software applications haven't been working optimally for some of our customers, so we will ask our software developer to find a solution for the reported issues. In the meantime we want to make sure everyone who has purchased the product gets to enjoy the full Bloodlust experience, so we've decided to release the MP4 on Monday, October 8th.
The full MP4 movie file will be added to the product files on Monday, October 8th at 11:00pm GMT (this is 07:00pm US Eastern/New York time).
Everyone who has already bought Bloodlust: Cerene Royal Descent or a bundle product will automatically receive this product update. You'll only have to go to My Downloadable Data in the Affect3D Store and search for the new download files.
Everyone who hasn't bought anything yet will have access to all of the product files – including the MP4 movie – if they buy the product after 11:00pm GMT.
Final words on Bloodlust: Cerene – Royal Descent
Hope you've all had lots of fun during the Event! Thanks for sticking with us until the end. 😀
A huge thank you to the Affect3D staff for their tireless efforts to see this project through from start to finish. We wouldn't be here without these talented people. Thanks for making all of our wet dreams come true!
Creating Bloodlust: Cerene – Royal Descent has been an amazing, challenging and rewarding experience. We hope you all enjoy the final result as much as we loved making it!
The Bloodlust: Cerene – Royal Descent Survey
We're dying to know what you think of the Bloodlust: Cerene – Royal Descent! 😀 When you've finished watching it, please give us some feedback by clicking this link, which will take you to the Bloodlust: Cerene – Royal Descent Survey.
This is your chance to let us know which parts of Royal Descent you loved and which parts you think we could improve. 🙂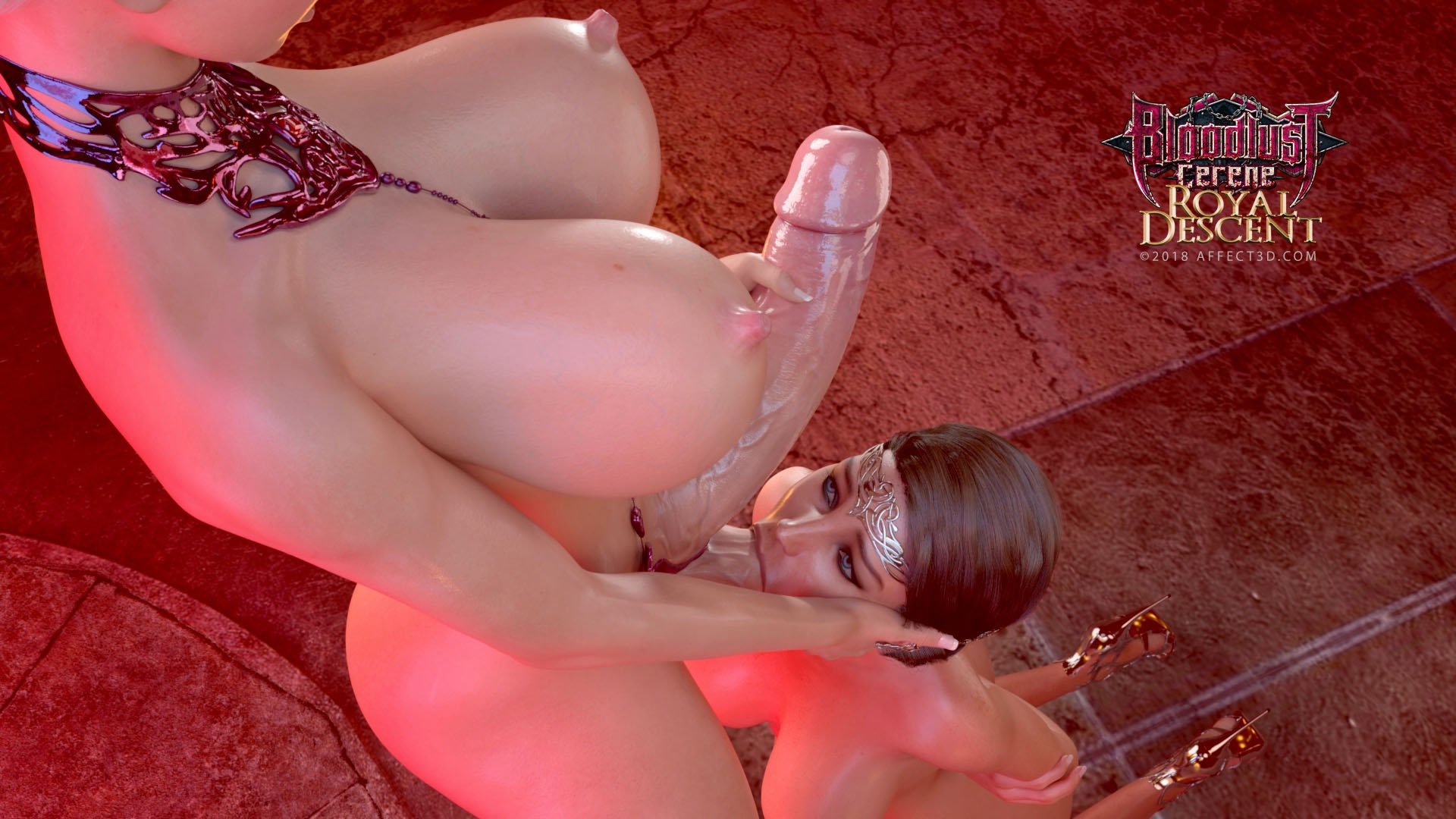 Future WIP Updates
This project has come to an end and we're about to make the full leap into a brand new production cycle! For our next project, we've decided to post a WIP update once at the end of every month and we may decide to slightly increase the frequency of posts when we get closer to a release.
This monthly WIP update will cover more diverse topics and it will be longer in general, because we'll summarize what production has been working on during the entire month. We will also include preview images and the occasional preview videos the same way we've done up until now, so you won't miss out on anything.
Of course if you would prefer to receive status updates on a more frequent basis, you can always join miro's Patreon to receive early viewing access to any WIP images or videos that will eventually be featured in the monthly WIP update, and to get extra preview material which is reserved exclusively for Patreon users.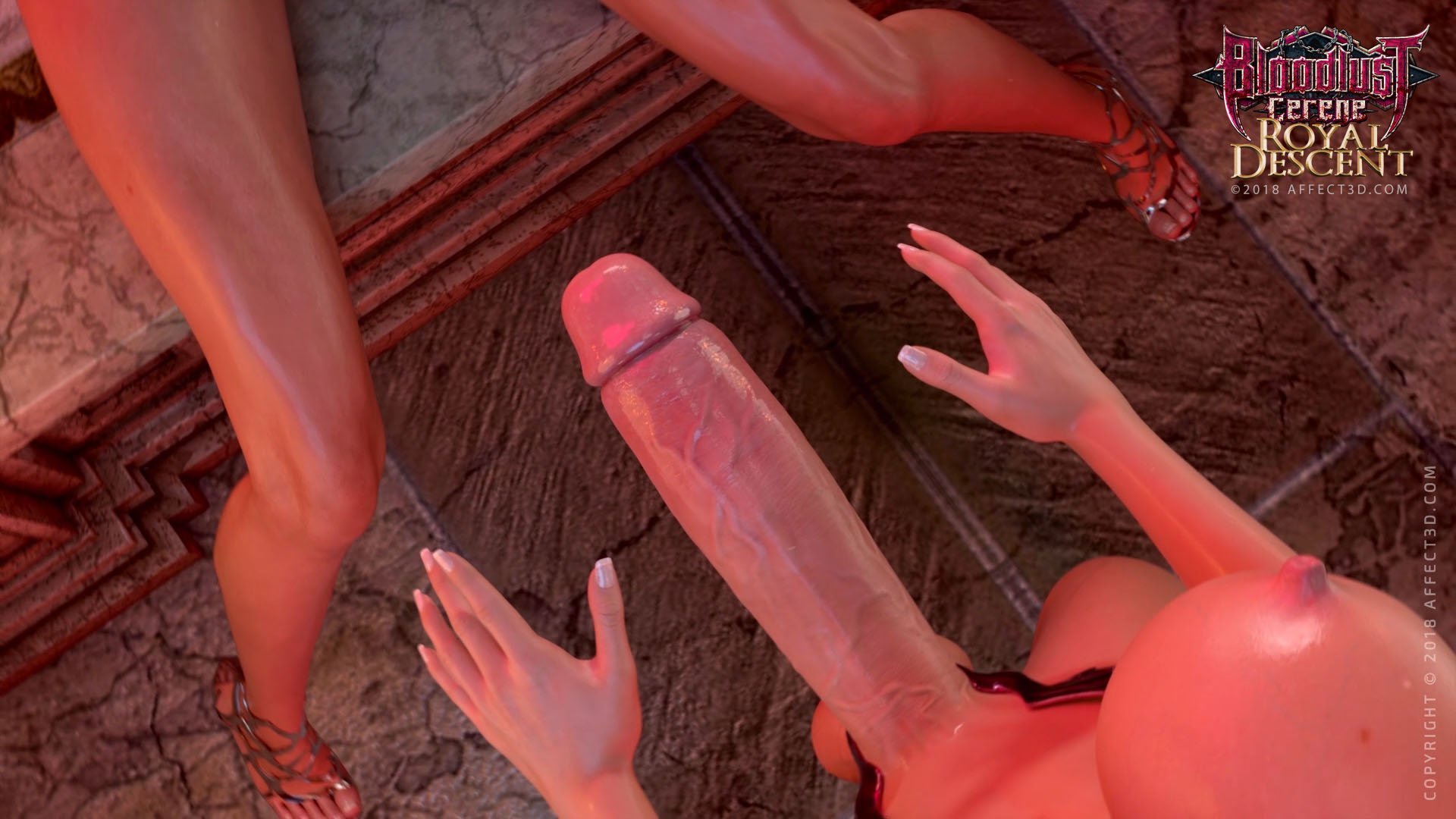 Affect3D Forum
We will be discontinuing the Affect3D Forum because the platform has become outdated. The majority of the user base has also become inactive. We will not be replacing the forum with an updated version; we will focus on maintaining our active platforms instead.
Check the monthly WIP updates on Affect3D.com for discussions about miro's works in progress
Join one of miro's Patreon Tiers for early access to any WIP updates on miro's works in progress
For news and announcements you can check the site posts on Affect3D.com.
For 3DX discussions, general discussions and help & tutorials, you can check our Discord channel.
A big shoutout to everyone who made the forum a fun place for 3DX fans to get together! Whether you stuck around to stir up some wild discussions or you stepped in to teach or a learn a thing or two from each other, we hope you enjoyed your time in the forum. 🙂
Miro's forum thread will become read-only on 10 October 2018. (This means you can still access the thread, but you won't be able to post anything.)
The entire Affect3D Forum and all its threads will become read-only on 1 November 2018.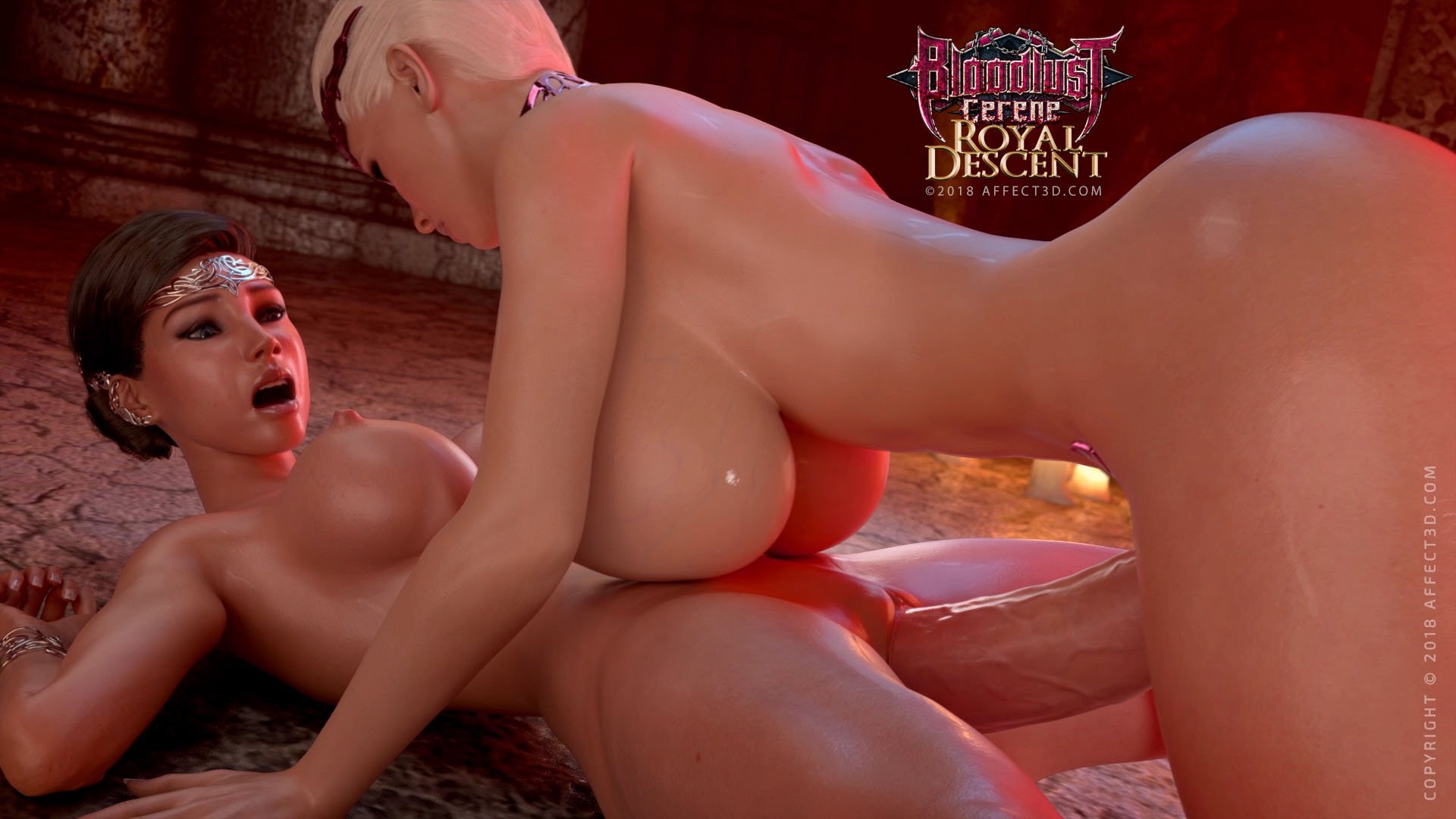 Join miro's Patreon
By signing up for miro's Patreon you are supporting all of our future projects and everyone involved, which means a great deal to us! All of our productions require the expertise of many people in different fields – it's a team effort, so by funding the projects on Patreon you are also helping us to make sure all staff are fairly compensated for their time. 🙂
Join Miro's Patreon by following this link: affect3d_miro
At the moment there are 2 Tiers to choose from. You can read up on the details of each Tier below!
What's Included
Tier 1
Tier 2

Access to the Patron-only feed with insider information on miro's works in progress and direct questions and answers.
Early viewing access to any WIP images that'll be featured in the WIP posts on Affect3D.com.
Early viewing access to any WIP videos and trailers that'll be featured in the WIP posts on Affect3D.com.
Access to exclusive preview videos of (Fun Stuff) Sex Animations from the unreleased animation. Audio is not included. (2 positions max. per month. 1 camera angle per position.)
Promo code for a 5% discount off miro's products in the Affect3Dstore.com. (Received once for pledging to this Tier. We'll send you your code as soon as we can.)

Everything of Tier 1 (excluding 5% promo code), but more! 😀
Poll access: vote on what content miro should post on Patreon. This includes voting on what angles of the Sex Animations you want to preview and what Fun Stuff positions you want miro to add to the product!
Access to Bonus Material:

 (Fun Stuff) Sex Animations with audio
Extra angles of (Fun Stuff) Sex Animations (2 positions max. per month. 1 angle per position.)

Promo code for a 10% discount off miro's products in the Affect3Dstore.com. (Received once for pledging to this Tier. We'll send you your code as soon as we can.)