Release Day! Buy Bloodlust: Cerene – Royal Descent now!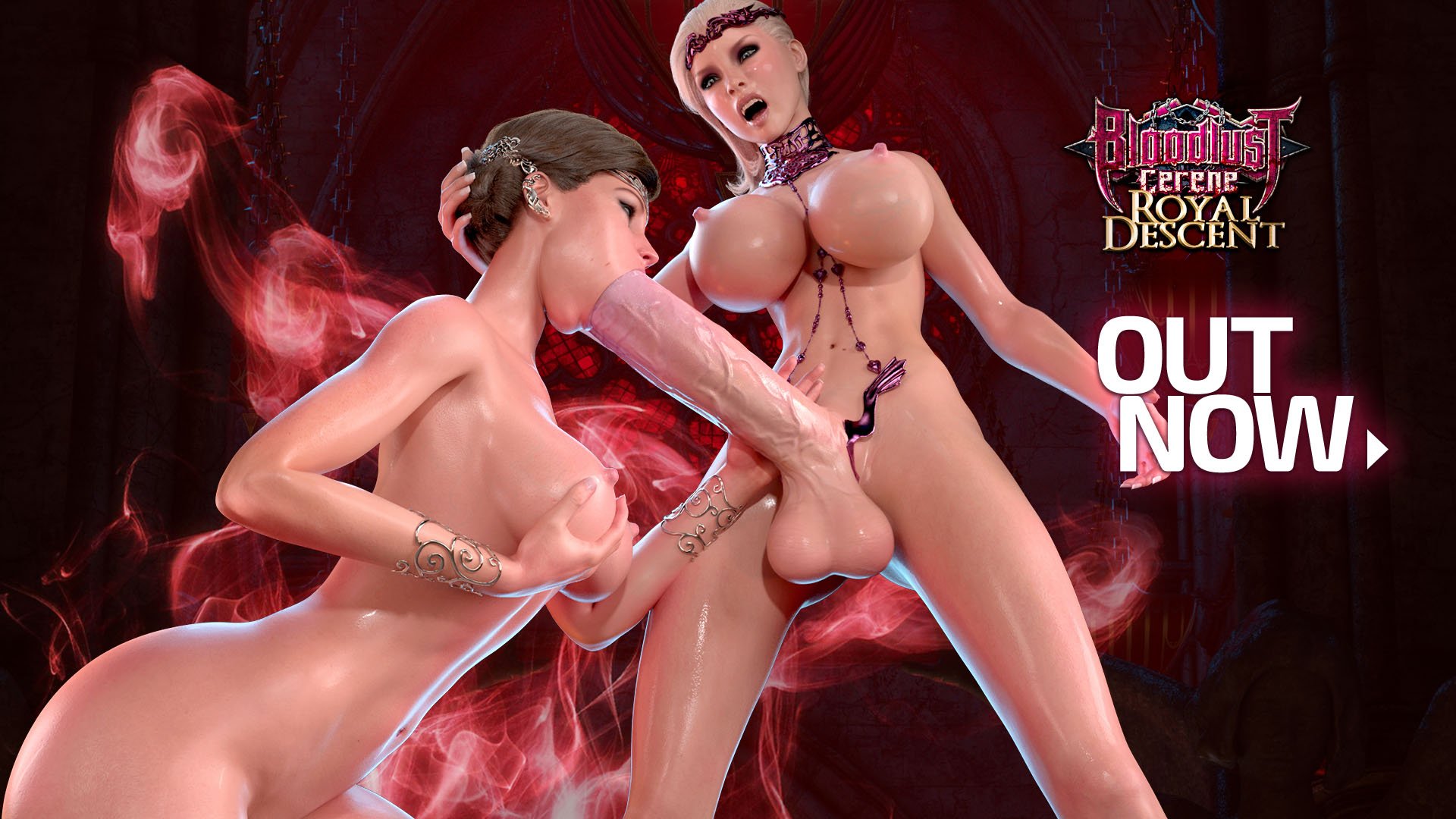 We know you're here to get your mitts on Bloodlust: Cerene – Royal Descent 😀 So, let me keep this short. First, the summary:
Bloodlust: Cerene – Royal Descent features our favorite blonde vampire of ample boobage, Cerene, and the beautiful Duchess in her clutches, Sophia. The vampiric siren is said to have the tightest ass in the land, but it's the svelte body of Veridian's noblest lady that will take the pounding this time.
This episode continues where the original Bloodlust: Cerene left off, but the vampire has decided three's a crowd. Swatting Tristan out of the picture, Cerene introduces Sophia to her other moniker: the thickest cock in Veridian. Sophia blushes at first, but our distinguished Duchess can't resist taking 14.9 inches of dickgirl cock down her throat. From there this cute pair start a little sexual adventure together to discover which of Sophia's other holes Cerene's futanari cock will fit in. 😀
I'd like thank all who've participated in creating Bloodlust: Cerene – Royal Descent. It is our most polished release to date, thanks to you! Now that we've honed our team-based workflows, we're ready delve deeper into the intense world of 3DX. To our fans, thank you for joining and supporting us, and if you're inclined, please check out our brand new Patreon for a closer look at the new character joining Cerene and Sophia, as well as future Bloodlust: Cerene and Girlfriends 4 Ever updates.
Now for the products… Just like with Girlfriends 4 Ever, we're bringing back the bundles, so if you're a newcomer to Affect3D you can short cut your way to a specific selection or even our entire catalogue with the "Affect3D Collection 2018." As usual, there's an early bird discount for those of you who purchase by October 20th, 2018.
With that said: I hope you enjoy Bloodlust: Cerene – Royal Descent as much as we've enjoyed making it! 😀
Bloodlust: Cerene – Royal Descent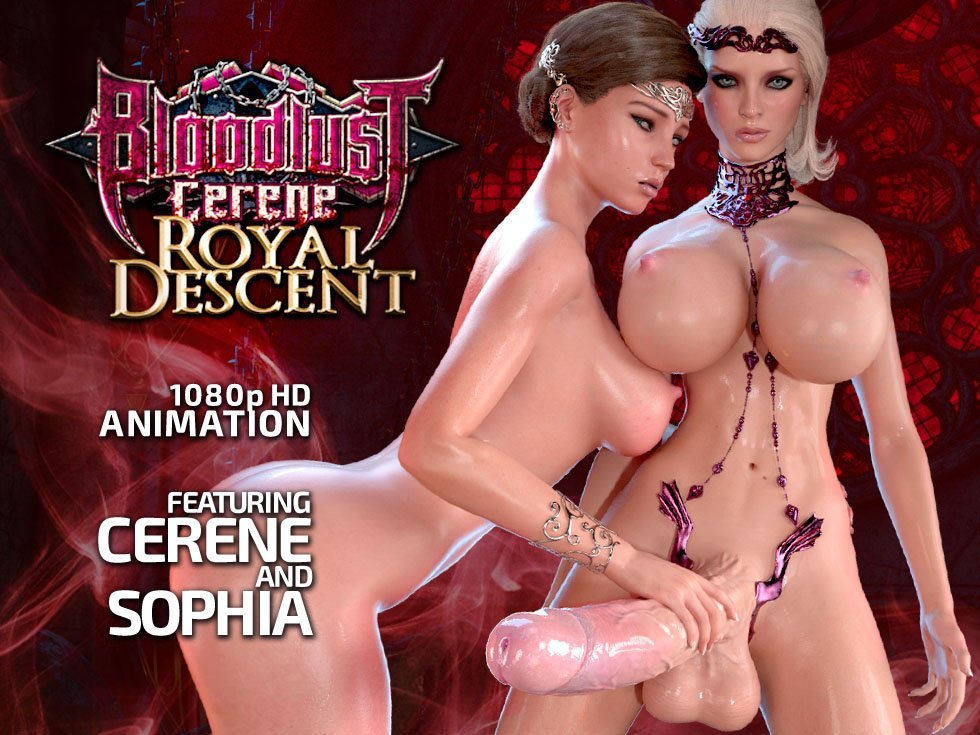 WHAT'S INCLUDED
Total Content: playtime at default settings, approx. 53:17 mins

Main & Cut scenes: approx. 13:53 mins
Sex scenes Vampire Lair: 10 x sex scenes @ 4-6 short looped angles, 47 angles total
Main story play length incl. main & cut scenes approx. 35:49 mins
Fun Stuff Sex scenes: 15 x sex scenes @ 1-4 short looped angles, 40 angles total
Fun stuff play length approx. 17:28 mins

Positions include: slow blowjob, fast blowjob, foward blowjob, hands-free pussy-cock balance, pussy-cock balance deeper, missionary pussy, anal 1, anal 2, anal 3, anal 4, insertions, cum shots
Fun Stuff Positions include: piledriver (anal), piledriver (pussy), Cerenes making out, autofellatio, deepthroat 14.9 inch, deepthroat 20 inch, Sophia BJ POV, Sophia big boobs 1, Sophia big boobs 2, Cerene huge boobs, missionary X-ray, anal X-ray, Sayako stroking cock, Sayako grinding, Cerene grinding
Format: 1080p HD video @ 30 FPS, viewable as either MP4 video or PC/Mac software
Bloodlust Collection 2018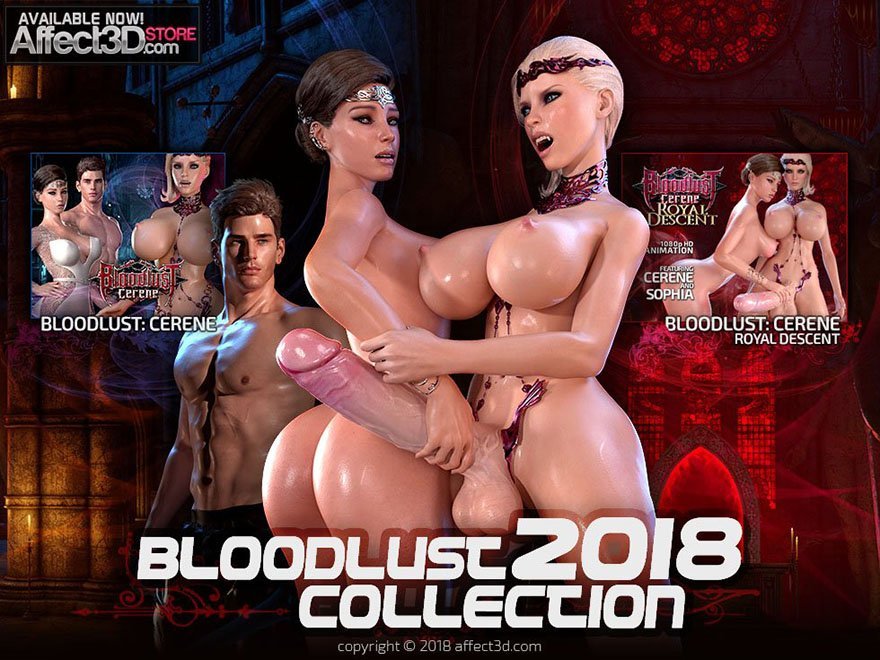 WHAT'S INCLUDED
The Bloodlust Collection 2018 contains the following products:
Bloodlust: Cerene
Bloodlust: Cerene – Royal Descent
Affect3D Dick Girl Collection 2018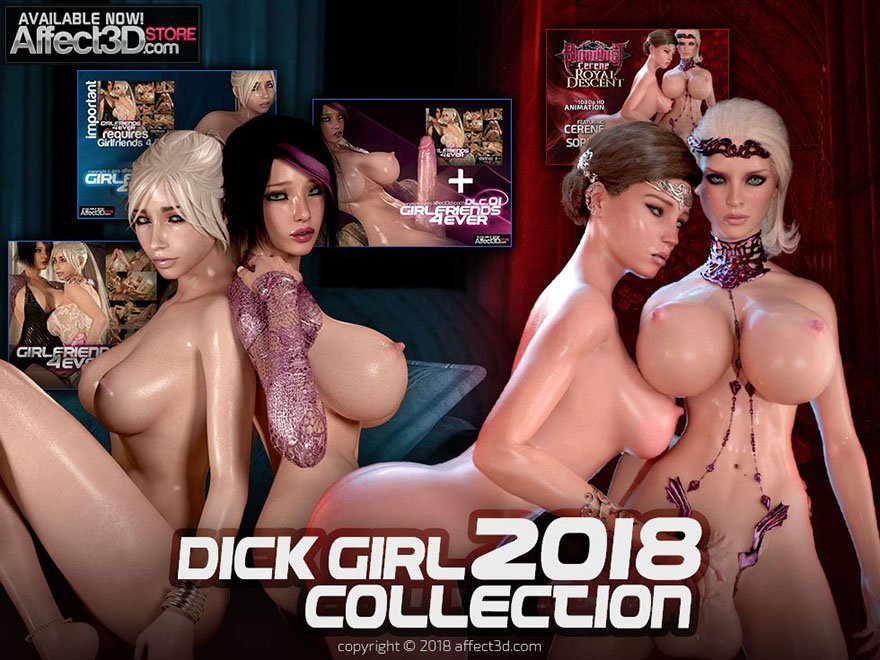 WHAT'S INCLUDED
The Affect3D Dick Girl Collection 2018 contains the following products:
Bloodlust: Cerene – Royal Descent
Girlfriends 4 Ever – Original Version
Girlfriends 4 Ever – DLC 1 & DLC 2
Tara's Second Assignment
Affect3D Collection 2018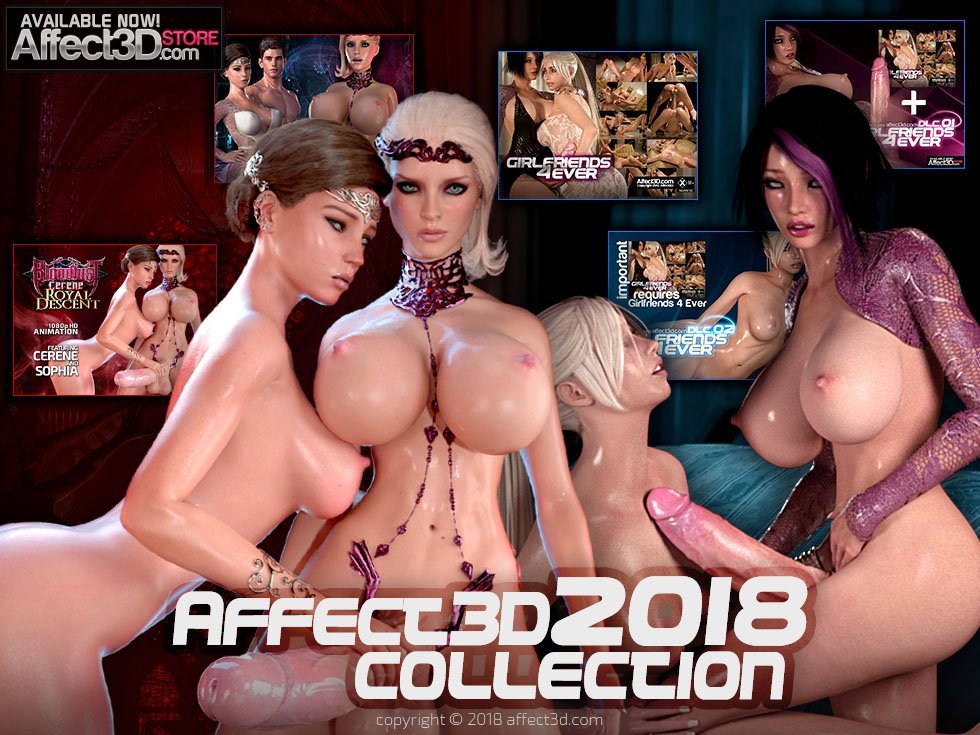 WHAT'S INCLUDED
The Affect3D Collection 2018 contains the following products:
Bloodlust: Cerene – Royal Descent
Bloodlust: Cerene
Girlfriends 4 Ever – Original Version
Girlfriends 4 Ever – DLC 1 & DLC 2
Tara's First Assignment
Tara's Second Assignment
Ayako: Sex Addiction
Ayako – The Blowjob

Release Date of MP4 Movie, WIP Updates & Bloodlust: Cerene – Royal Descent Survey!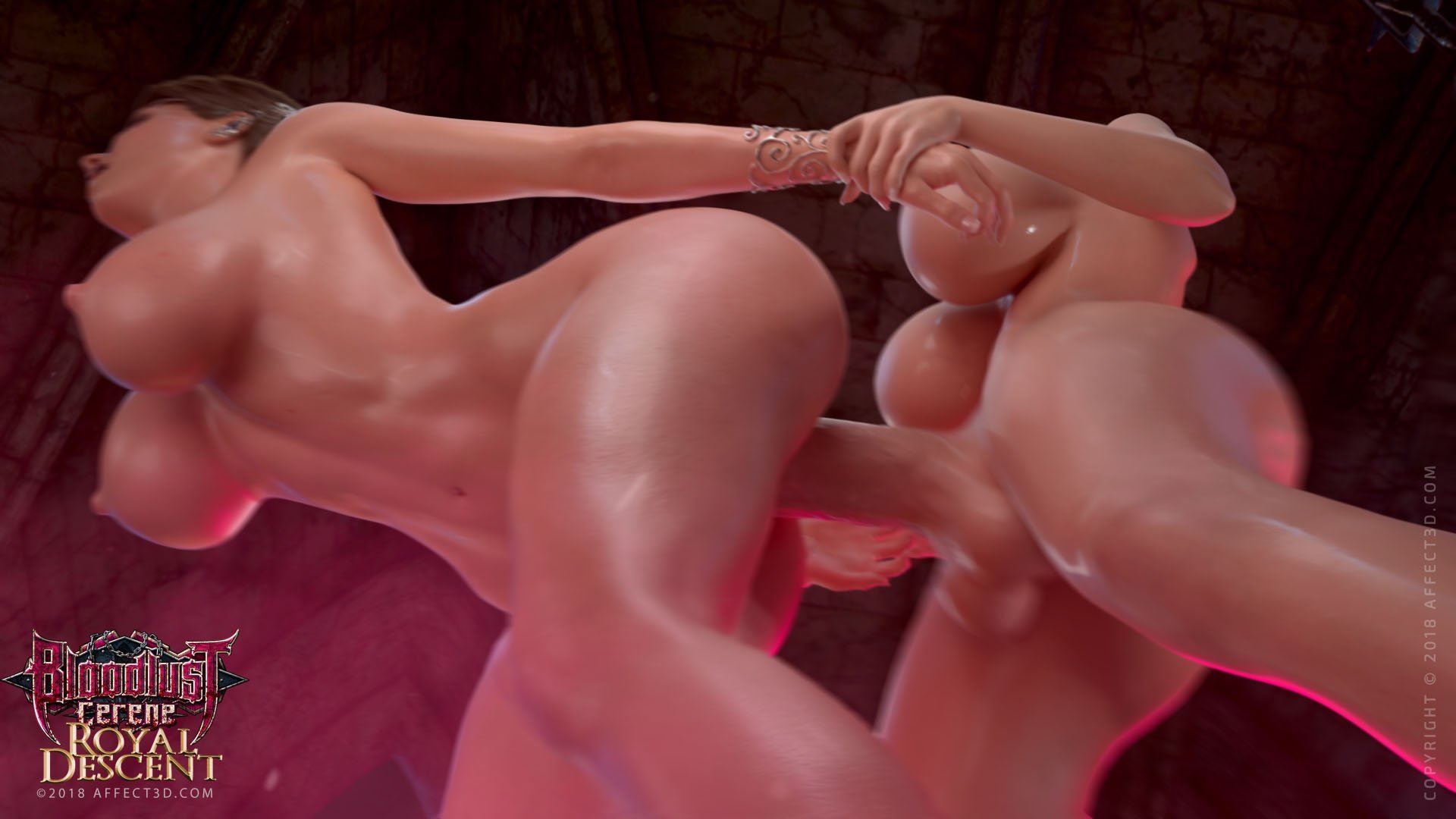 Release Date of MP4 Movie File
Hello there. It's only been a day since we released Bloodlust: Cerene – Royal Descent and we're super excited that so many of you dropped by to buy the product on release day! 😀
We have been receiving requests from people to release the MP4 movie file of Bloodlust: Cerene – Royal Descent earlier. The reason we originally decided to release the software applications first and delay the release of the MP4 movie by 2 weeks was out of concern for piracy, so we hope you understand.
The software applications haven't been working optimally for some of our customers, so we will ask our software developer to find a solution for the reported issues. In the meantime we want to make sure everyone who has purchased the product gets to enjoy the full Bloodlust experience, so we've decided to release the MP4 on Monday, October 8th.
The full MP4 movie file will be added to the product files on Monday, October 8th at 11:00pm GMT (this is 07:00pm US Eastern/New York time).
Everyone who has already bought Bloodlust: Cerene Royal Descent or a bundle product will automatically receive this product update. You'll only have to go to My Downloadable Data in the Affect3D Store and search for the new download files.
Everyone who hasn't bought anything yet will have access to all of the product files – including the MP4 movie – if they buy the product after 11:00pm GMT.
Final words on Bloodlust: Cerene – Royal Descent
Hope you've all had lots of fun during the Event! Thanks for sticking with us until the end. 😀
A huge thank you to the Affect3D staff for their tireless efforts to see this project through from start to finish. We wouldn't be here without these talented people. Thanks for making all of our wet dreams come true!
Creating Bloodlust: Cerene – Royal Descent has been an amazing, challenging and rewarding experience. We hope you all enjoy the final result as much as we loved making it!
The Bloodlust: Cerene – Royal Descent Survey
We're dying to know what you think of the Bloodlust: Cerene – Royal Descent! 😀 When you've finished watching it, please give us some feedback by clicking this link, which will take you to the Bloodlust: Cerene – Royal Descent Survey.
This is your chance to let us know which parts of Royal Descent you loved and which parts you think we could improve. 🙂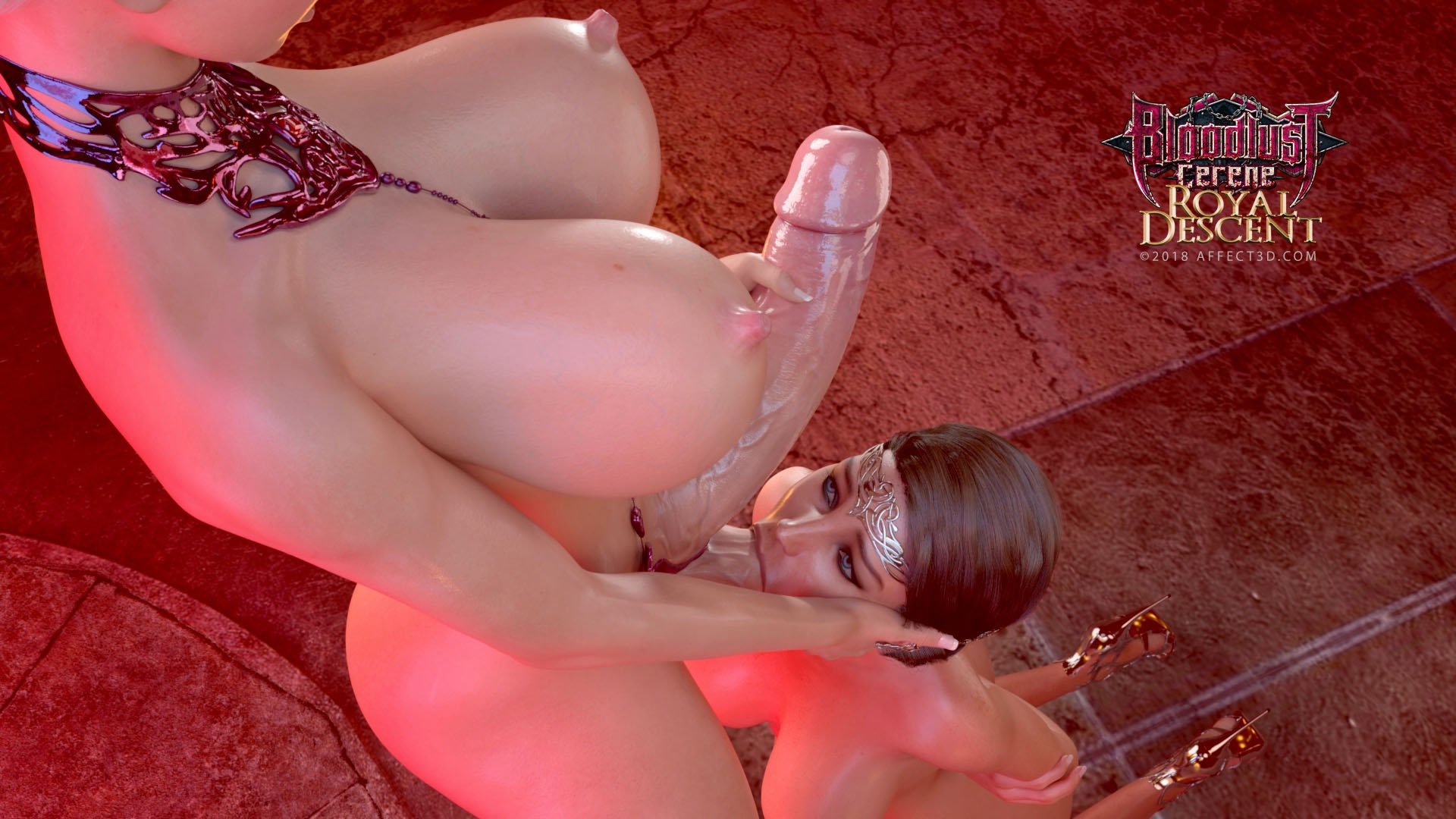 Future WIP Updates
This project has come to an end and we're about to make the full leap into a brand new production cycle! For our next project, we've decided to post a WIP update once at the end of every month and we may decide to slightly increase the frequency of posts when we get closer to a release.
This monthly WIP update will cover more diverse topics and it will be longer in general, because we'll summarize what production has been working on during the entire month. We will also include preview images and the occasional preview videos the same way we've done up until now, so you won't miss out on anything.
Of course if you would prefer to receive status updates on a more frequent basis, you can always join miro's Patreon to receive early viewing access to any WIP images or videos that will eventually be featured in the monthly WIP update, and to get extra preview material which is reserved exclusively for Patreon users.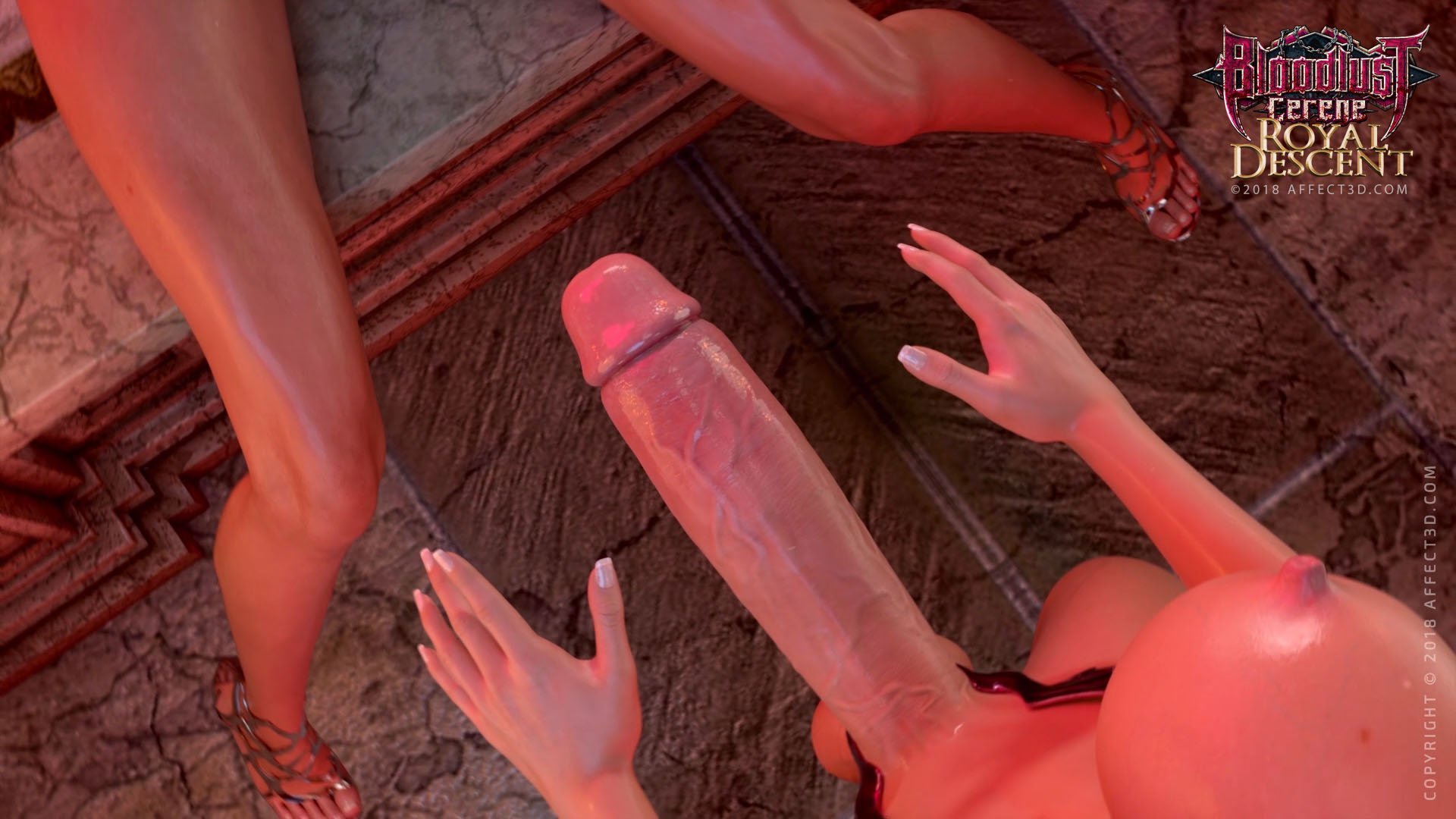 Affect3D Forum
We will be discontinuing the Affect3D Forum because the platform has become outdated. The majority of the user base has also become inactive. We will not be replacing the forum with an updated version; we will focus on maintaining our active platforms instead.
Check the monthly WIP updates on Affect3D.com for discussions about miro's works in progress
Join one of miro's Patreon Tiers for early access to any WIP updates on miro's works in progress
For news and announcements you can check the site posts on Affect3D.com.
For 3DX discussions, general discussions and help & tutorials, you can check our Discord channel.
A big shoutout to everyone who made the forum a fun place for 3DX fans to get together! Whether you stuck around to stir up some wild discussions or you stepped in to teach or a learn a thing or two from each other, we hope you enjoyed your time in the forum. 🙂
Miro's forum thread will become read-only on 10 October 2018. (This means you can still access the thread, but you won't be able to post anything.)
The entire Affect3D Forum and all its threads will become read-only on 1 November 2018.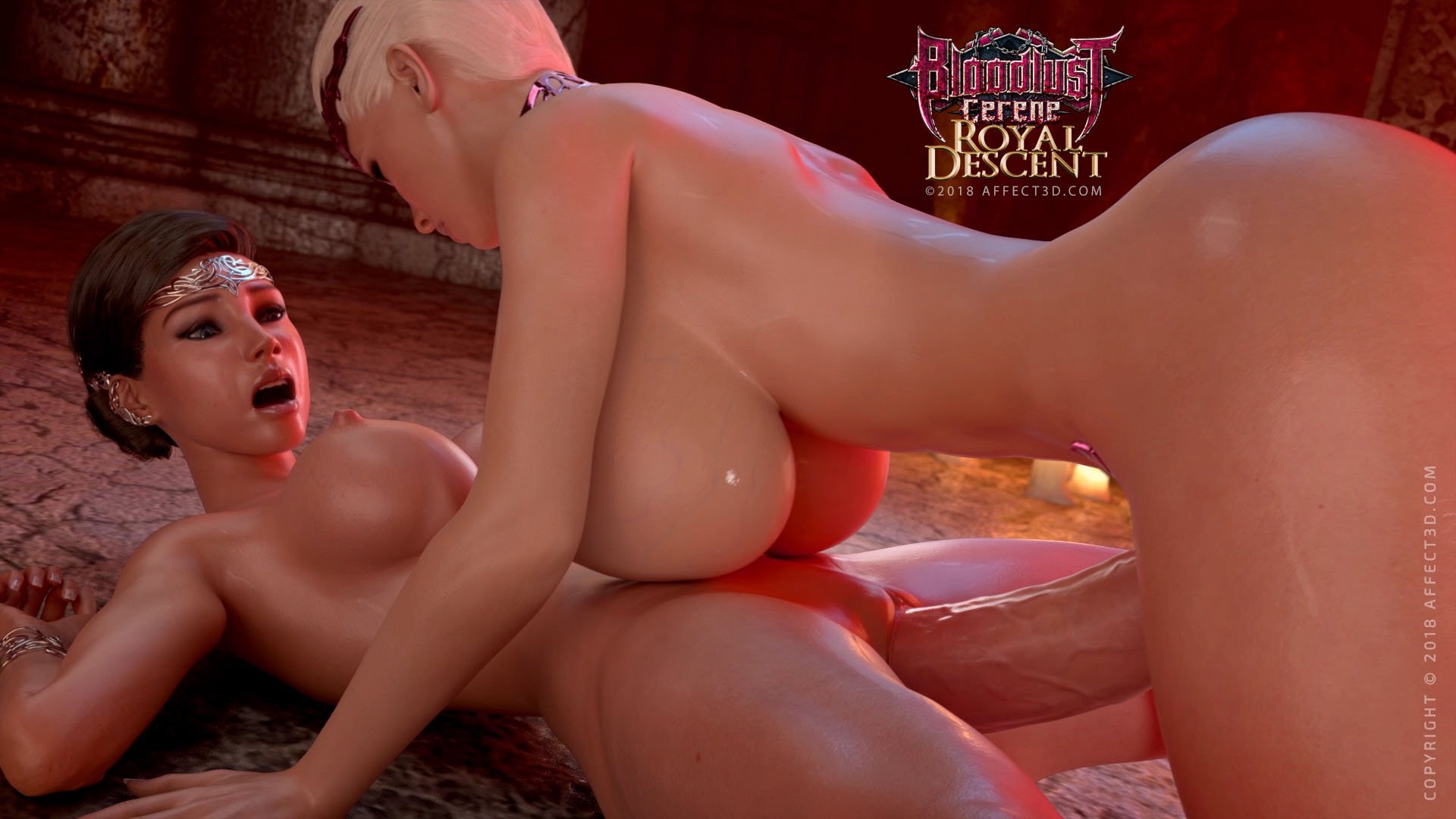 Join miro's Patreon
By signing up for miro's Patreon you are supporting all of our future projects and everyone involved, which means a great deal to us! All of our productions require the expertise of many people in different fields – it's a team effort, so by funding the projects on Patreon you are also helping us to make sure all staff are fairly compensated for their time. 🙂
Join Miro's Patreon by following this link: affect3d_miro
At the moment there are 2 Tiers to choose from. You can read up on the details of each Tier below!
What's Included
Tier 1
Tier 2

Access to the Patron-only feed with insider information on miro's works in progress and direct questions and answers.
Early viewing access to any WIP images that'll be featured in the WIP posts on Affect3D.com.
Early viewing access to any WIP videos and trailers that'll be featured in the WIP posts on Affect3D.com.
Access to exclusive preview videos of (Fun Stuff) Sex Animations from the unreleased animation. Audio is not included. (2 positions max. per month. 1 camera angle per position.)
Promo code for a 5% discount off miro's products in the Affect3Dstore.com. (Received once for pledging to this Tier. We'll send you your code as soon as we can.)

Everything of Tier 1 (excluding 5% promo code), but more! 😀
Poll access: vote on what content miro should post on Patreon. This includes voting on what angles of the Sex Animations you want to preview and what Fun Stuff positions you want miro to add to the product!
Access to Bonus Material:

 (Fun Stuff) Sex Animations with audio
Extra angles of (Fun Stuff) Sex Animations (2 positions max. per month. 1 angle per position.)

Promo code for a 10% discount off miro's products in the Affect3Dstore.com. (Received once for pledging to this Tier. We'll send you your code as soon as we can.)

Contest Winners!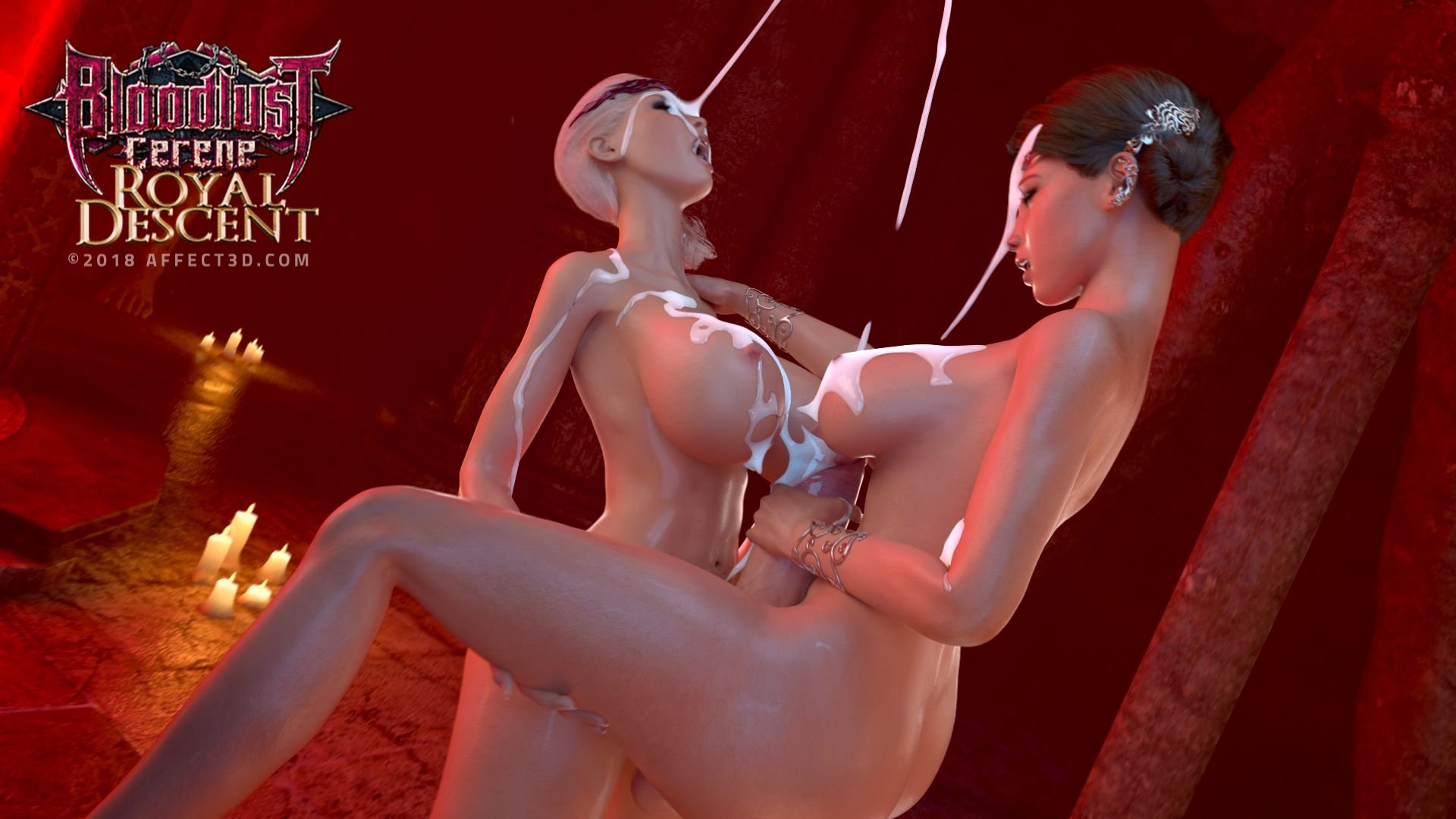 Just one more day, A3D fans! We're super excited to share Bloodlust: Cerene – Royal Descent with you tomorrow, but before you rush off to Affect3DStore.com to buy it please check your email and social media inboxes! We've notified 21 winners in total using email, Twitter, Tumblr, Reddit, and Discord, so if you participated in our drawings check your notifications to see if you have a message from us!
Next we have our writing and caption contest winners! A lot of you went with more serious stories and captions this year, which we didn't expect, but definitely enjoyed. We hope you like the winners as much as we did.
Writing Contest Winners
Writers were given the following prompt: In 250 words or less, tell us how Sophia will spend her first night as a vampire. You don't need to explain how she got turned (unless you want to) just tell us what she does. Does she immediately fuck Cerene senseless with her newfound vampiric strength? Extend an offer of immortality to Tristan? Or maybe just hit him upside the head for dragging her into this mess? Do her and Cerene go out into the night together for snacks and sex? Does she cross into another universe and immediately get staked by Sarah Michelle Gellar?
Originally we were just going to pick one winner for each contest, but we were so pleased with these two entries that we couldn't choose between them. Congratulations Jacob and Dr-X!
Jacob
Sophia finally released her jaws and gasped in the cool night air in exhilaration. She licked the thick, rich substance from her lips and her entire body tingled.
The young woman in her arms gasped when the teeth left her skin and then resumed moaning in pleasure.
Sophia leaned down to kiss her and the girl melted into the kiss.
As the ecstasy of feeding faded, the doubts and guilt returned. What kid of monster had she become? Though the girl had thoroughly enjoyed the feeding, what choice did she have against Sophia's new unholy abilities?
"Have you finished your meal young mistress?". She jerked at the voice, turning to look at the middle aged man dressed immaculately, his head bowed in respect. Her handler.
"The sun will rise soon. If you tarry too long, the rays of dawn could scorch you".
She gave the horizon a long look. The redness of the sky heralded the dawn. Just do nothing and she would rid the world of one more monster. Then she rose and went towards the coach. The coach had no windows and lacquered black. No sunlight would enter it, allowing a vampire travel during the day.
She left the girl on the ground, dazed and weak, but alive.
She would not end her life. But neither would she become the vampires' creature. She would be her own person and make her own choices and neither man nor undead was going to take that away from her.
Dr-X
Sophia's bare skin tingled in the night air, her surroundings alive with sound. In a cottage to her right, a family was fast asleep, their heartbeats slow and rhythmic. To her left, a longhouse where a man's pulse was quick with anxiety as his quill scratched at parchment. Then a third structure, a modest hut straight ahead, throbbed and smelled of sex.
She flew across the courtyard, her feet hardly touching the cobblestone, before she stood outside, glancing through a crack in the aged wood. The man was a worker, judging by his muscular back. A dresser groaned and banged against the wall as he thrust himself inside a dark haired woman atop it. Her pale body was soft, like a noble's daughter who had never seen a day's work. She reminded Sophia of herself, from before. She had been naïve then. She had been weak.
Silently, she pushed inside. The couple was too enraptured to notice Sophia's hands wrapping around the man's chest. She pulled him away from the dresser, her fingers reaching for his slick cock. Together, they fell to the floor, Sophia drinking deeply from his neck as her hand finished him off. He groaned low as hot cum sprayed up his stomach and onto the side of Sophia's face. Then, he collapsed to the floor.
"Shh," Sophia said as she approached the woman. A smile spread over her lips, exposing her new fangs. "I have so much to teach you."
Captions Winners
Writers were asked to caption the two images below. We've pasted the winning captions below each one. Congratulations Jin Khor and Derek Jones!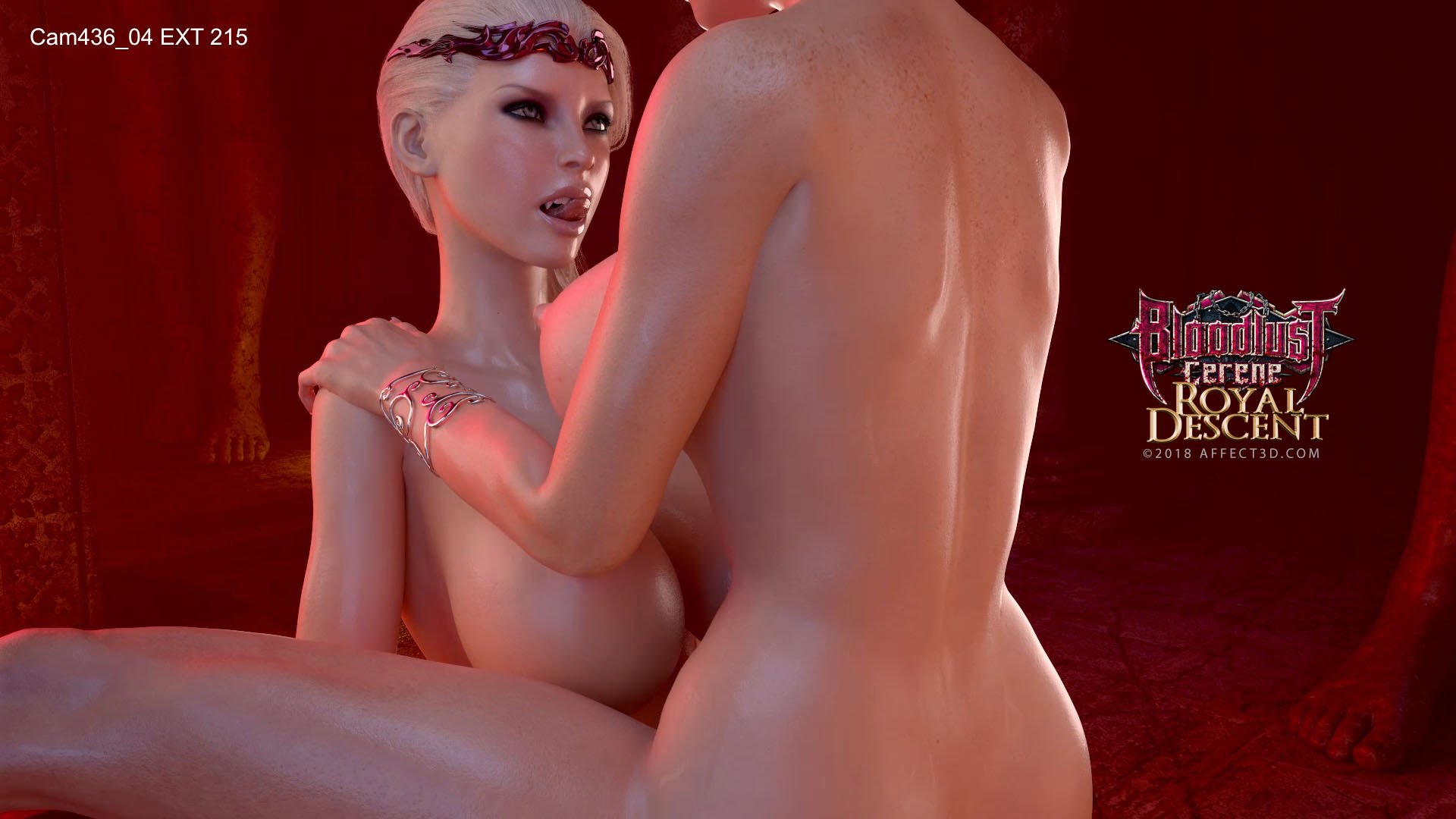 Image 1 – Jin Khor
"Yes, be a good girl and gaze into my eyes. Watch my lips and listen closely. Taste it first with the lips of your royal offering. Then take it in, but slowly. Remember to not only feel, but also embrace every detail of what I'm letting you have a taste of. While you take your time, I'll taste each and every crevice of your offering with my throbbing cock. Do not fear my sweet duchess. For once you've embraced everything, I'll assure you that this is only just the beginning of something you wouldn't want to escape from."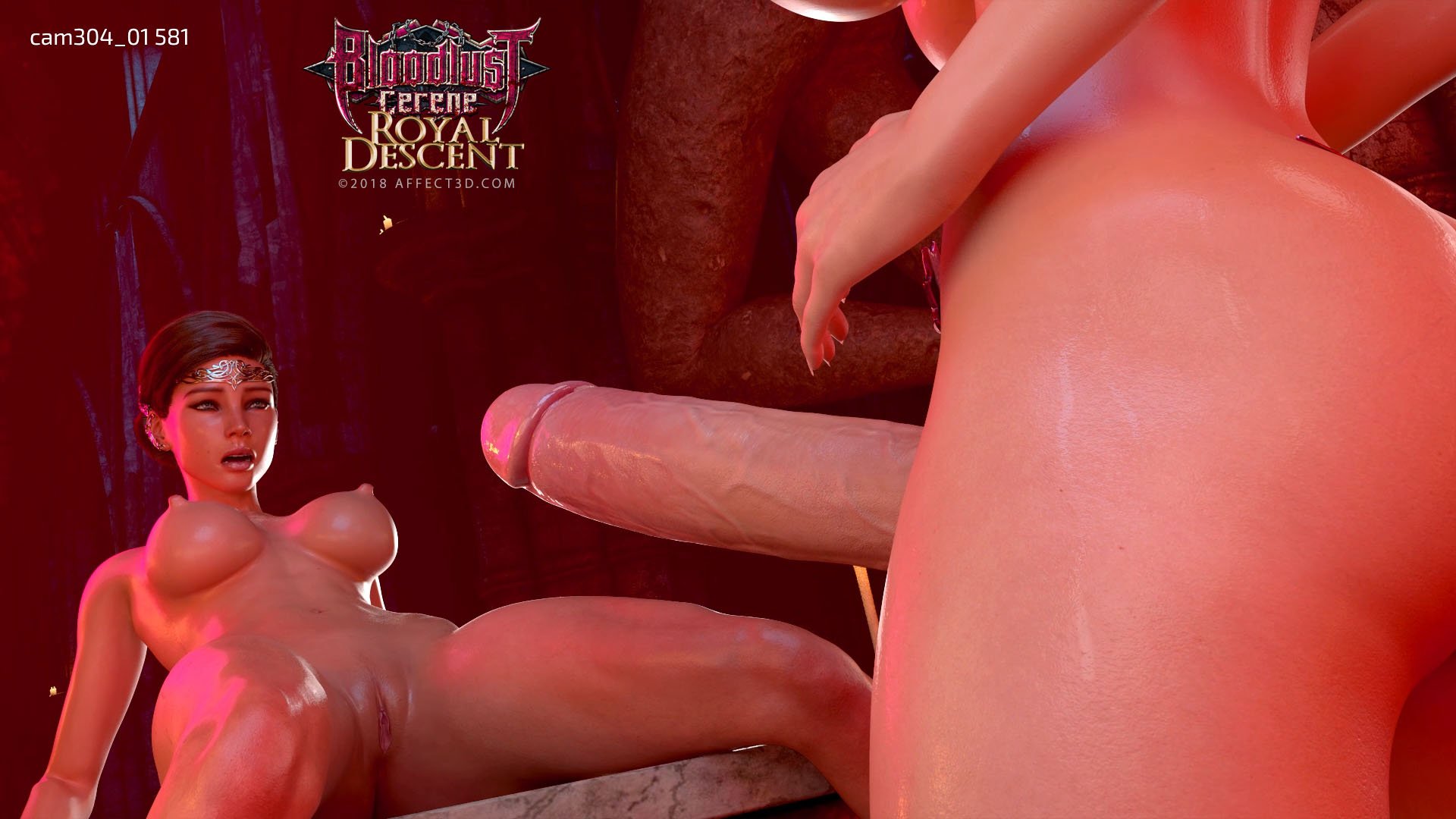 Image 2 – Derek Jones
Agent: Sophia, I've got this part for you. It's like Twilight, but intended for a male audience.
Sophia: Hmm. Sure, sign me up.
Agent: Okay, show up Saturday ready to work.
Needless to say, Saturday came with a big surprise for young Sophia…