Bloodlust Dick Girl DLC Weekly WIP Update #11 (with special guest!)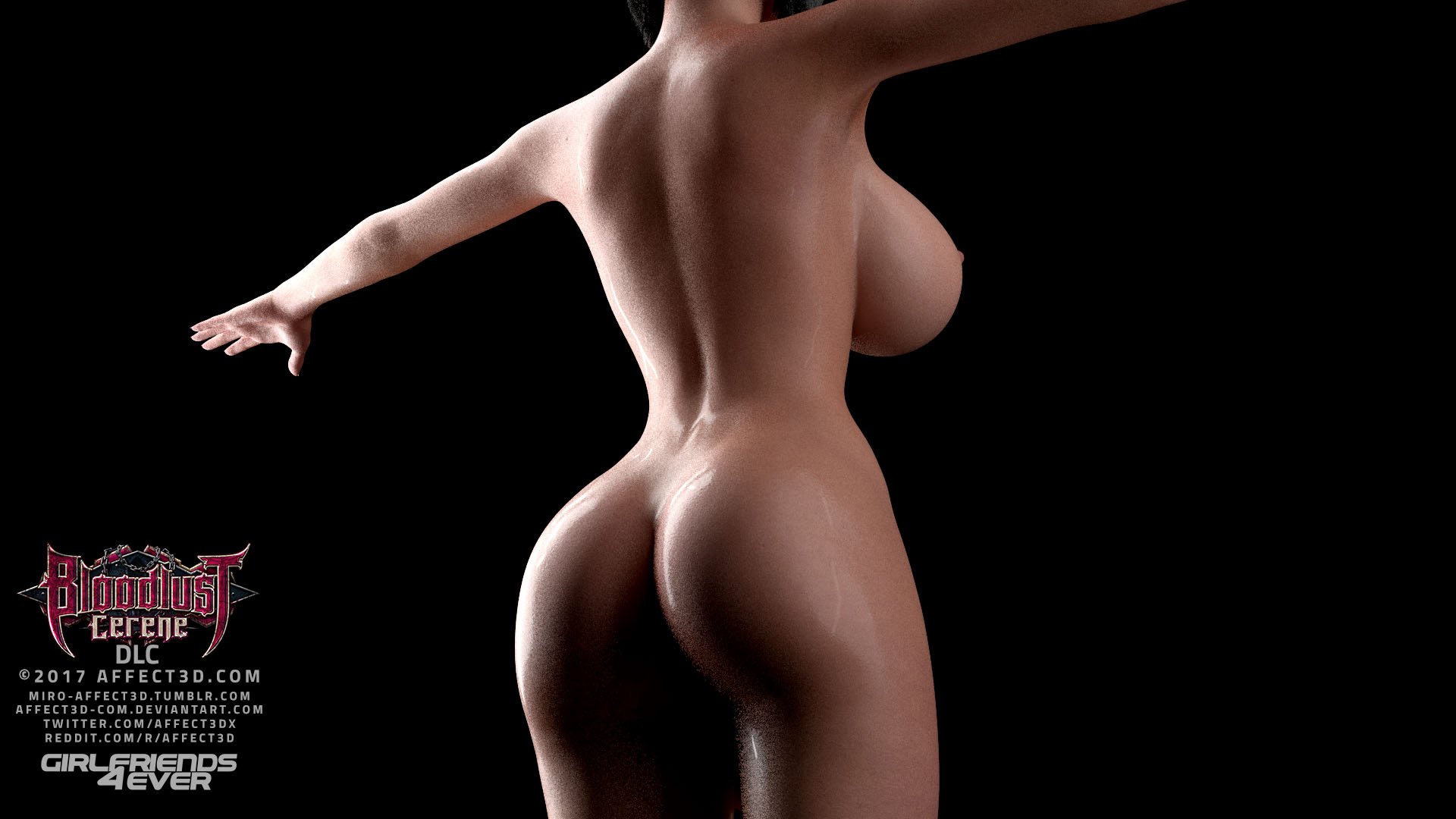 Whose fine ass could this be?
If you have been keeping up to date with the Bloodlust: Cerene WIP Forum recently, you should know exactly who this is! If not, Miro has been talking about a mystery girl making a guest appearance soon… Someone none other than Sayako!
Miro has been working on her new model and he has some preview shots to show us.  This update includes several preview images of Sayako and a few short clips of miro moving the camera over her figure. Please keep in mind her look is still a work in progress and we would love to hear your feedback! 🙂
Go to WIP Update #11 to see all the goodies!
Bloodlust Dick Girl DLC Weekly WIP Update #10 (with preview clip!)

It's preview time!

Weekly WIP Update #10 is here! It has been a while since we showed you something DLC related, but that's about to change. In this week's post you will find preview images and a short preview clip of a blowjob scene that miro has been working on. Of course it isn't final yet, but it will give you an idea of what's to come. 🙂 Click on the link to check it out!
Don't forget to leave a comment and tell us what you thought. 😀
Bloodlust Dick Girl DLC Weekly WIP Update #9 (with animation!)

More images added to WIP #8.
Before you head off to WIP Update 9, I should let you know that new images of Cerene G's anal scene have been added to last week's WIP post! So if you haven't seen those juicy renders yet, you should click here and check them out!
Bloodlust Dick Girl Interactive Story (non-canon) Poll #6 Result!
Of course Option D: alternate Cerene G anal and Sophia pussy won. No surprises there. 😉
Check out miro's one loop animation in the ninth Weekly WIP Update! 😀