Kicking off a new production cycle!
Hey there, I'm glad you could join us for our very first monthly WIP update. It's only been a few weeks since the release of Bloodlust: Cerene – Royal Descent, but we've already jumped straight into a new project. It's a project that miro is very excited about, so today I'll share some details and a few preview images of his new baby. We're basically going to look at the first ultrasound images. 😀
By now most of you have seen Bloodlust: Cerene – Royal Descent, which is what I want to talk about first. If you haven't seen yet it – go watch it! 😛 – you're about to be hit with some major spoilers. Don't say I didn't warn you!
In the final scene of Royal Descent, two very important things happen. Firstly, Sophia asks Cerene to use her magic to turn Sophia into a dickgirl. Cerene agrees to do it and we see Sophia growing a dick for the first time. Then, just as Cerene asks the Duchess if she is ready for more, an unexpected (and very naked) visitor turns up behind Cerene. "Are you, Cerene?" She says. Before Cerene can react, the woman throws a blast of magic at her. The screen goes black and we're left hanging with a massive cliffhanger. So I bet you can guess what our next project will be. 😀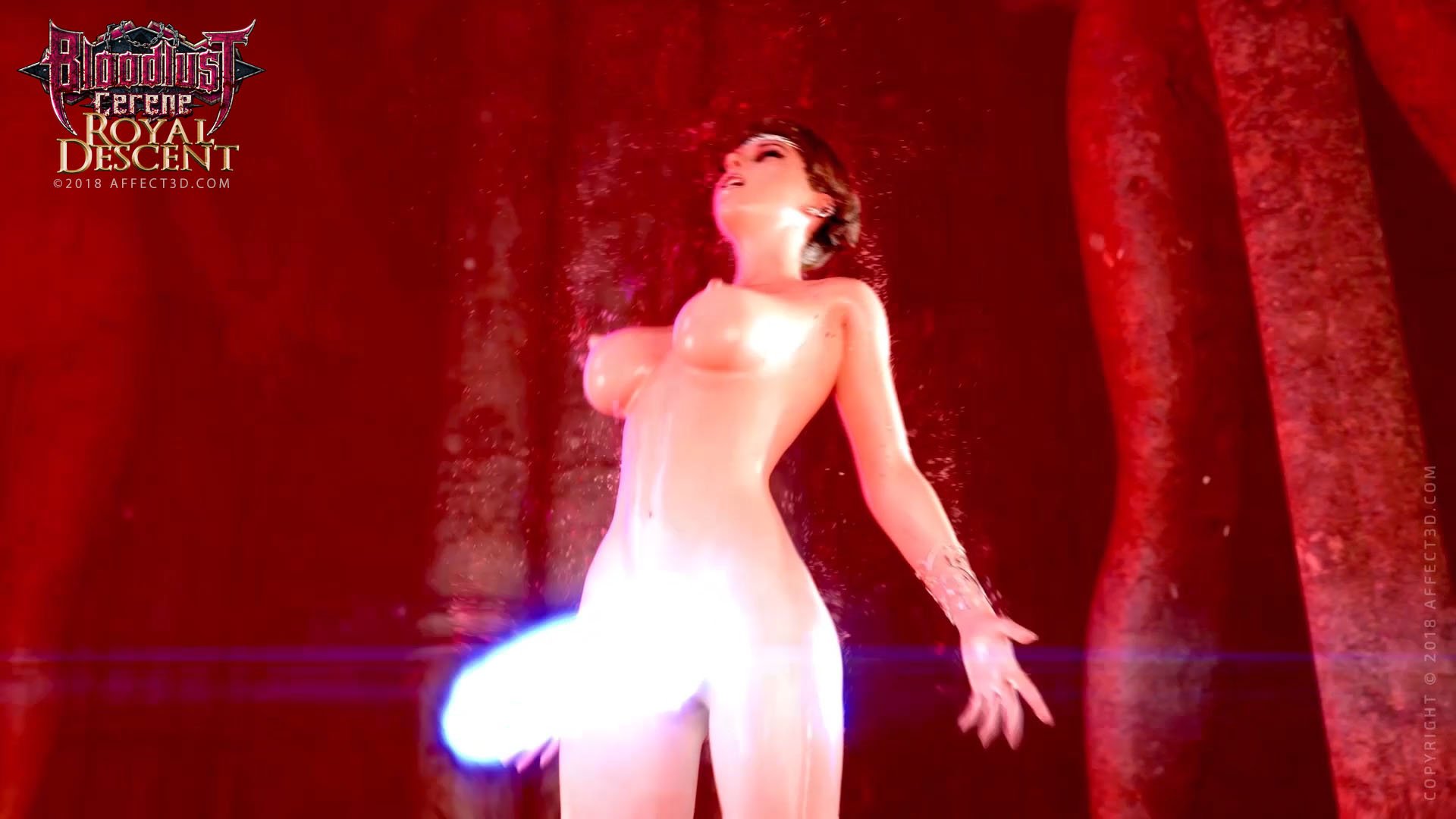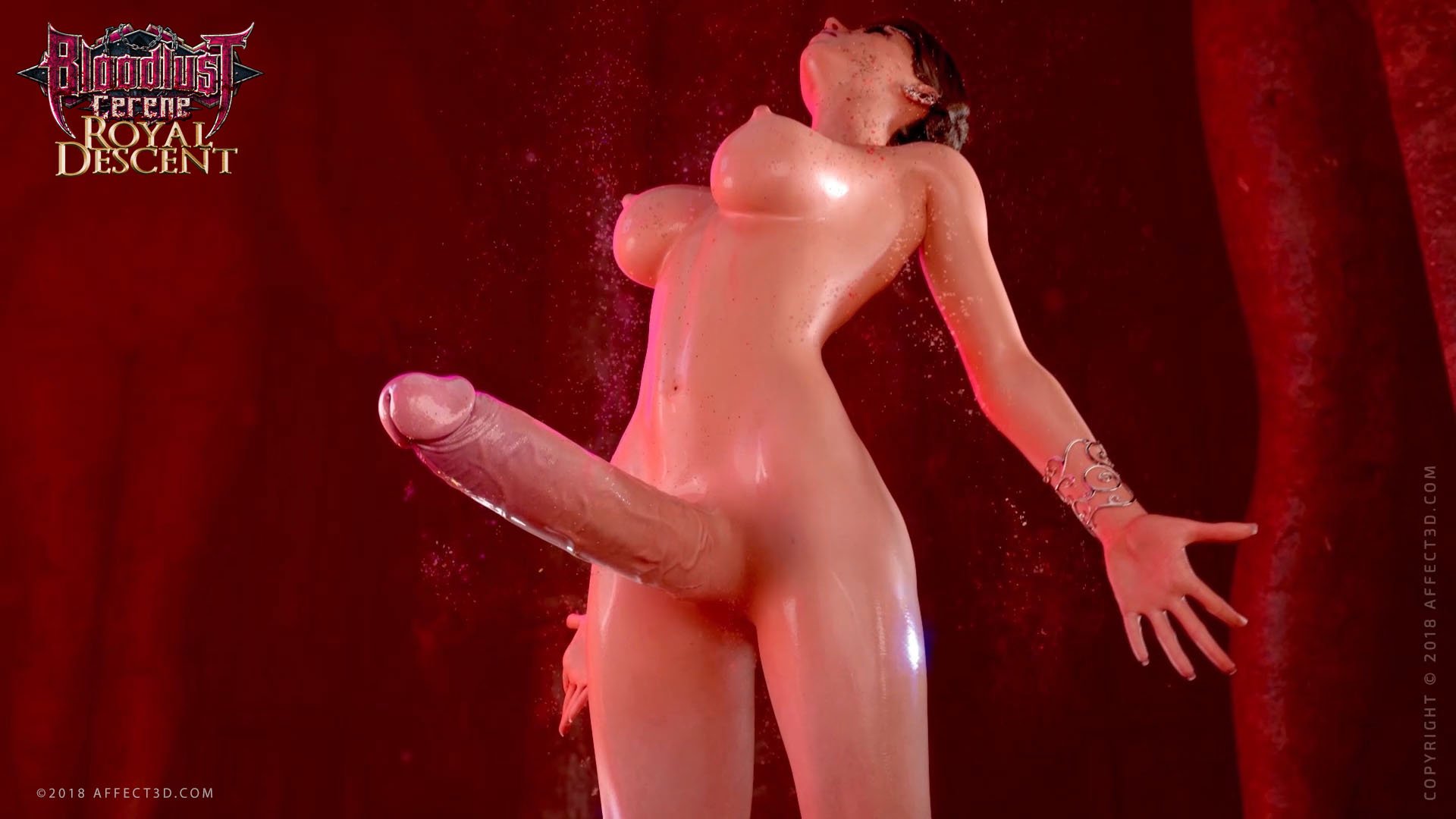 This is what magical girl transformations are supposed to look like. Suck on this, Sailor Moon. 
Meet vampire Lanessa
Our new project is going to be a continuation of Bloodlust: Cerene – Royal Descent. Cerene's unexpected visitor will play a major role in this new installment of Bloodlust. Her name is Lanessa and she is a vampire dickgirl character like Cerene. Her background story and relationship with Cerene will remain a secret for now, but we'll reveal more about her character in due time. Feel free to share your plot theories in the comments section. 🙂
Now that Lanessa and Sophia have joined the dickgirl team, this means we'll have multiple dickgirls together for the first time. It's going to be a very special project because we'll have dickgirl x girl positions and dickgirl x dickgirl positions! 😀
Currently, we're working on turning the drafts of the script into a final script. We don't have a subtitle for this episode of Bloodlust: Cerene yet, so for now I'll refer to this project as 'Bloodlust: Cerene x Lanessa'. As soon as we have a subtitle, I'll switch to the appropriate full title.
Below you can find some WIP images of Lanessa, so you can check out her character design!
Duchess Sophia's New Look
Here are some WIP images of Duchess Sophia and her new favourite appendage! Mind you, her cock is still a work-in-progress, so these WIP images aren't representative of what her actual cock will look like in the final product. She will be rocking her new body jewellery in the next release though.
What do you think of Sophia having no balls?
We've had some requests for a dickgirl without balls in the past, so Miro decided to turn Sophia into the first ball-less dickgirl because she is the most feminine character so far. What do you think of her dickgirl look? Are you on Team Balls or Team No Balls? Share your thoughts with us by voting in the poll below!
Are you on Team Balls or Team No Balls?
Bloodlust: Cerene – Royal Descent Survey
If you've recently watched Bloodlust: Cerene – Royal Descent but you haven't filled out our survey yet, please do! We'd love to know what you thought of Royal Descent. You can fill out the survey by clicking the link below:
The Bloodlust: Cerene – Royal Descent Survey
Affect3D Collection 2018 – Special Offer Ends 20 October!
For those of you who are still considering buying one of miro's new releases, you still have a short time to benefit from our release Event sale! The special sales offer ends Saturday 20 October at 03:59am GMT (11:59pm New York/US Eastern time). You can save up to $10.00, so now is the time to grab the complete Affect3D Collection 2018 or one of miro's other bundle products if you're looking to get a good deal. 😀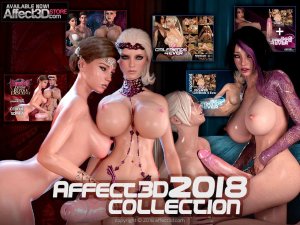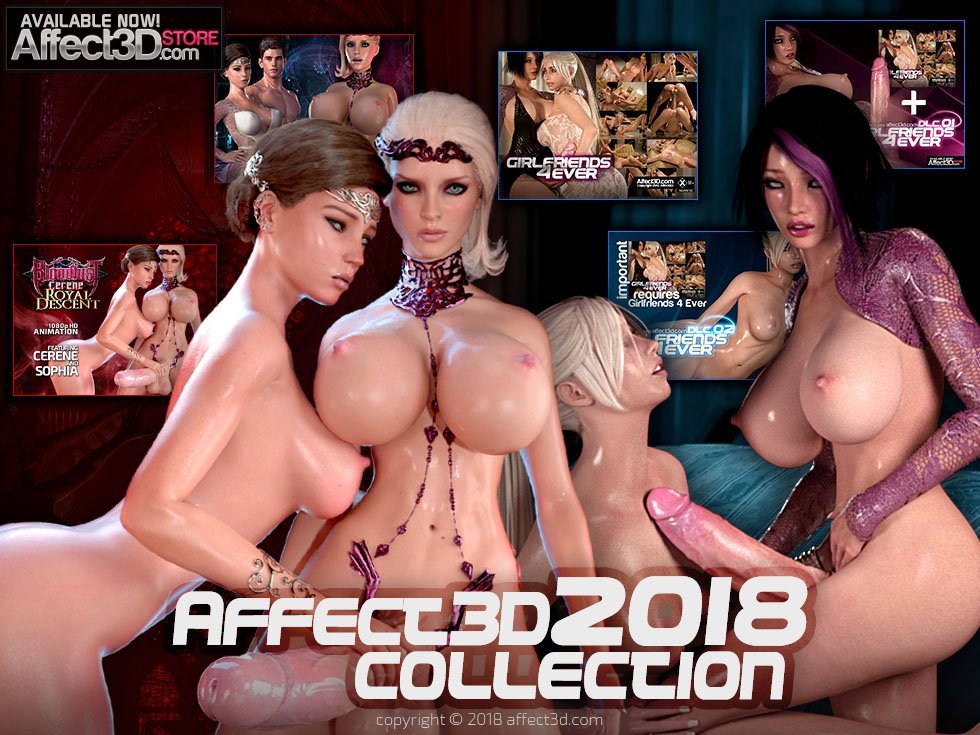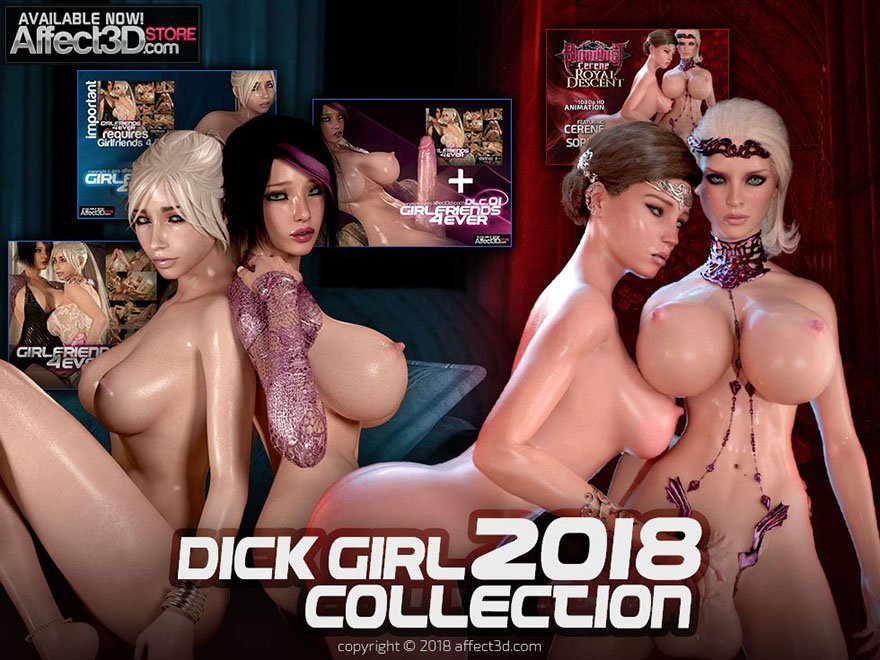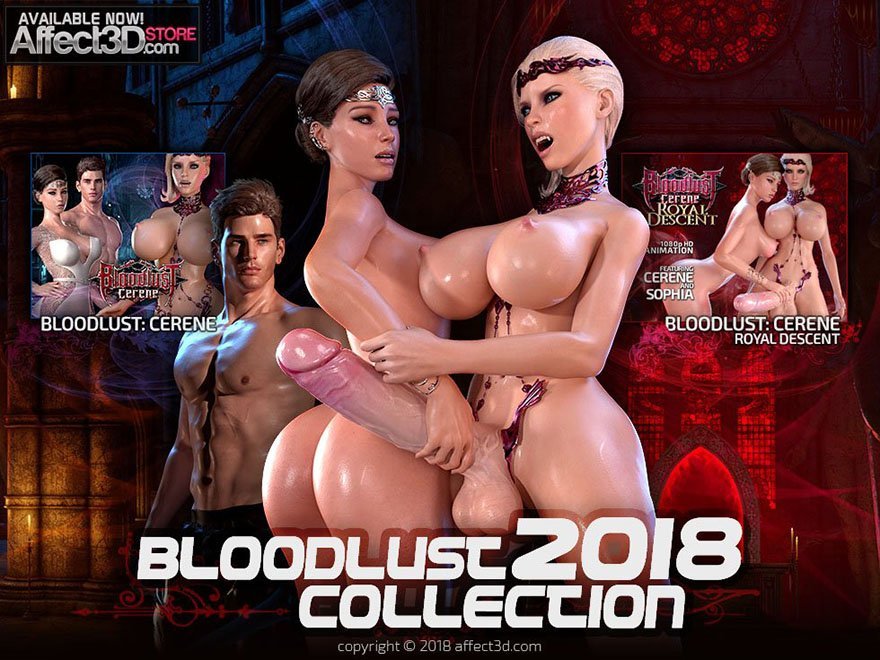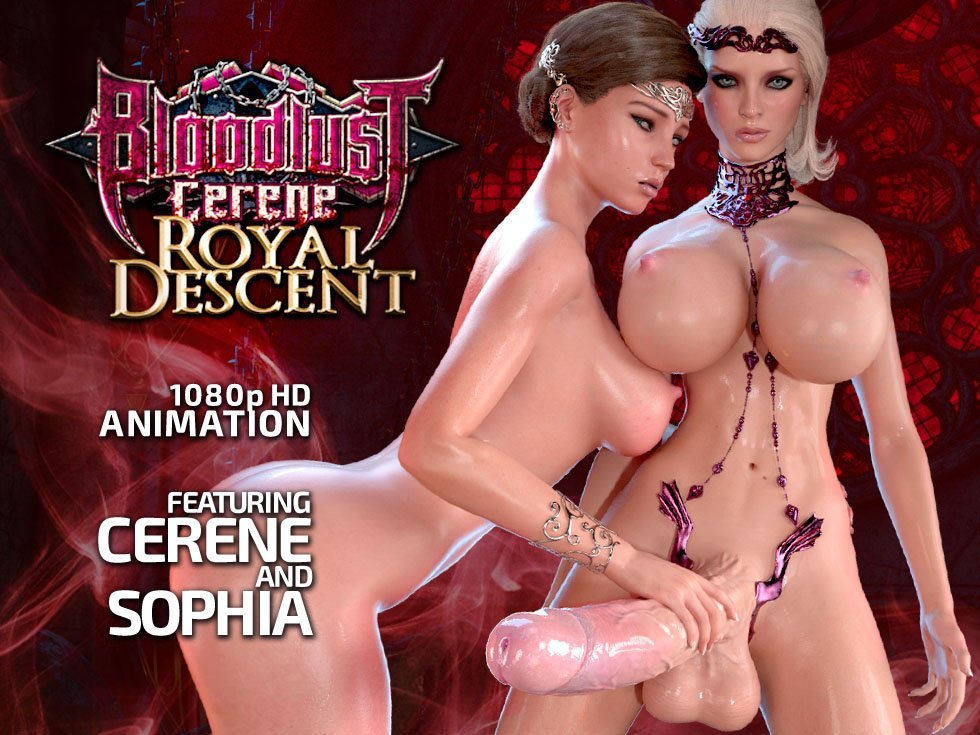 November WIP Update & Miro's Patreon
The next monthly WIP Update will be published on Friday 30 November. If you just can't wait until then and you'd like to receive more frequent status updates, you can sign up for miro's Patreon. You'll receive early access to production status updates, WIP images, WIP videos and extra (preview) material reserved for miro's patrons only.
You can check out the details of the available types of memberships on his Patreon page! Follow the link below:
If you sign up now, you can get this month's Bloodlust: Cerene Mini Image Set, which is a Patreon-exclusive welcome gift! Here's a preview of the full image set: