Merry Christmas, everyone! 😀 We hope you've had a lovely time with your family and friends.
Bloodlust: Cerene – Royal Descent Software Fixes (In Progress)
We've been working to improve the overall performance of the software versions of Bloodlust: Cerene – Royal Descent. We created new versions of the Windows and Mac applications that address the following performance issues:
Software freezes / crashes while using or jumping between any of the sections (Play, Select Scene, Fun Stuff, Make Movie).
Software spontaneously shuts down while using or jumping between any of the sections (Play, Select Scene, Fun Stuff, Make Movie, etc.).
Incorrect numbers in the percentage counter while loading videos.
We asked a few of miro's patrons to try out the revised software applications. Overall the user experience has improved significantly for most of our testers, namely Windows users. Some of the Mac users still experience difficulties with the installation. We've asked our software developer to take a look at their feedback. Besides that the testers pointed out a few more bugs, which we've added to our checklist.
As soon as our software developer has resolved as many functional issues as possible, we'll update the product with new Windows and Mac installers. Please note that these revised installers will only improve the performance of the software. Any video or audio related glitches that may also occur in the MP4 animation will be taken care of with a later update.
Slushe – 2D & 3DX Adult Gallery Site (BETA)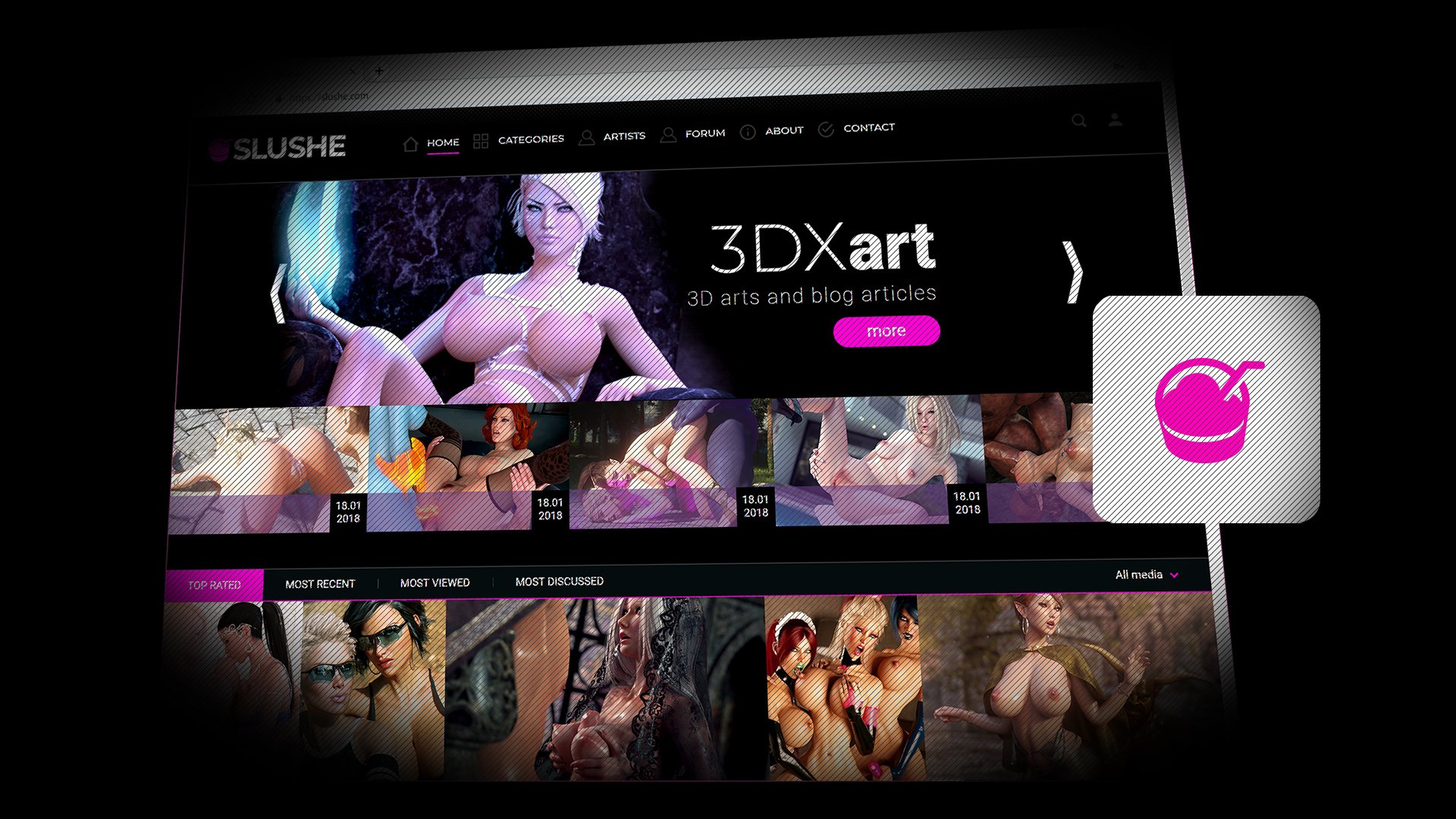 As Marie already mentioned in her post about Slushe, we're currently in the middle of beta testing Slushe.com: a new art site specifically designed to for adult artists due to Tumblr's recent decision to ban pornography and other adult content from its platform.
About Slushe
Slushe is an online art community for 2D and 3D artists to share adult and pornographic works. Slushe (pronounced Sluhsh-ee — just like the sweet, frozen drink) is primarily intended as a place for artists to host, share, and discuss adult artwork without concern that their accounts will be abruptly banned, or their content removed without discourse.
Slushe is currently in its closed beta testing phase. We're working intensively with artists who have joined our closed beta team. Because we're trying to give birth to Slushe as fast as we can, we've had a lot of work to do behind the scenes to improve the site's usability and general offerings, but everything we need for an open beta test is coming together. We plan to kick off the open beta test as soon as we're ready to, so more artists can come check out Slushe.
We'll post another announcement once we're ready to reveal the website for its open beta phase!
Christmas Mini Image Set (Previews)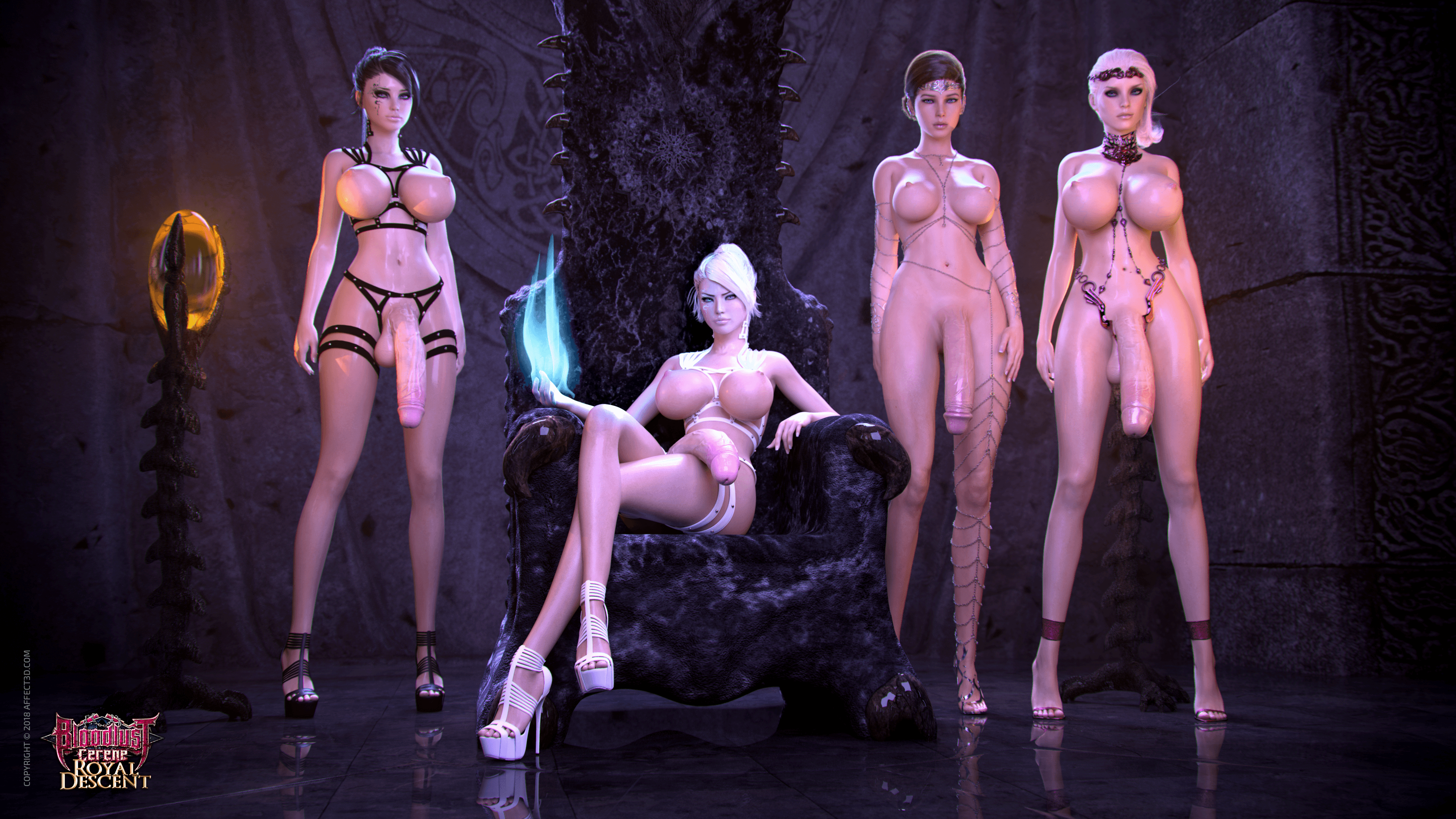 We have our verdict on Santa's naughtiest of naughty girl list for 2018! Miro's patrons decided that Dark Lanessa must have been the naughtiest girl this year, so Light Lanessa summoned her for some much needed disciplining. Here are some preview images of the Christmas mini image set: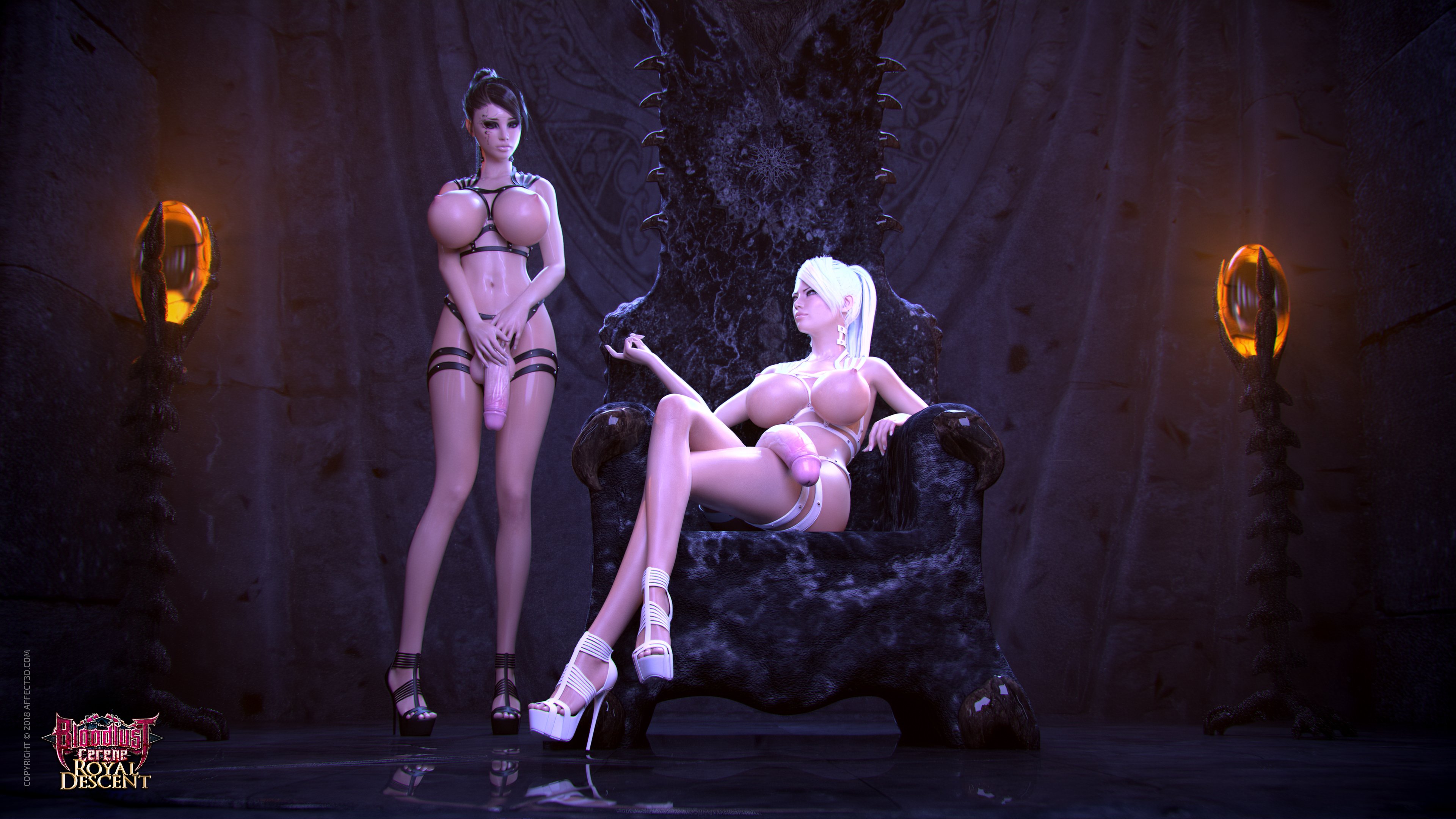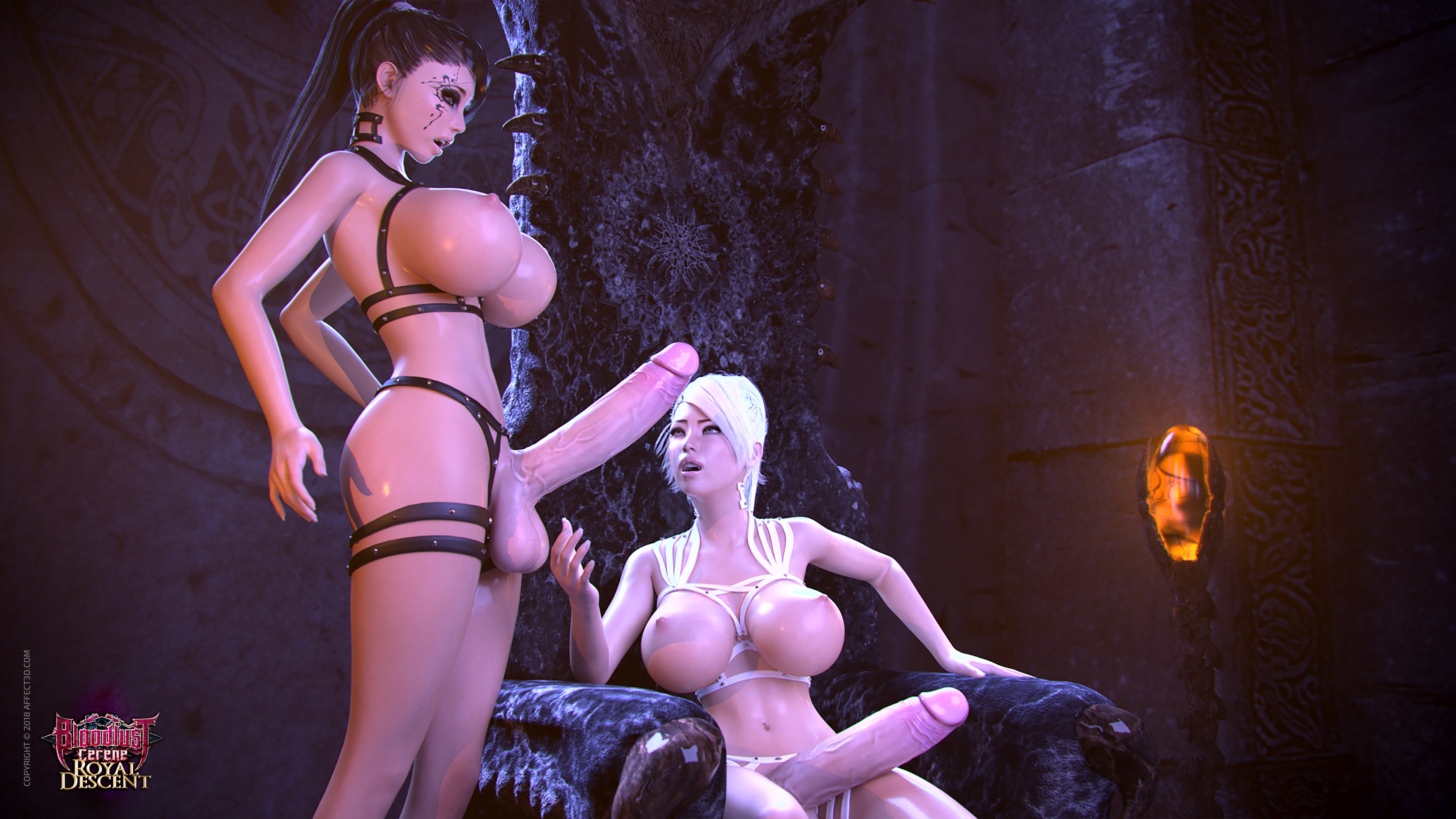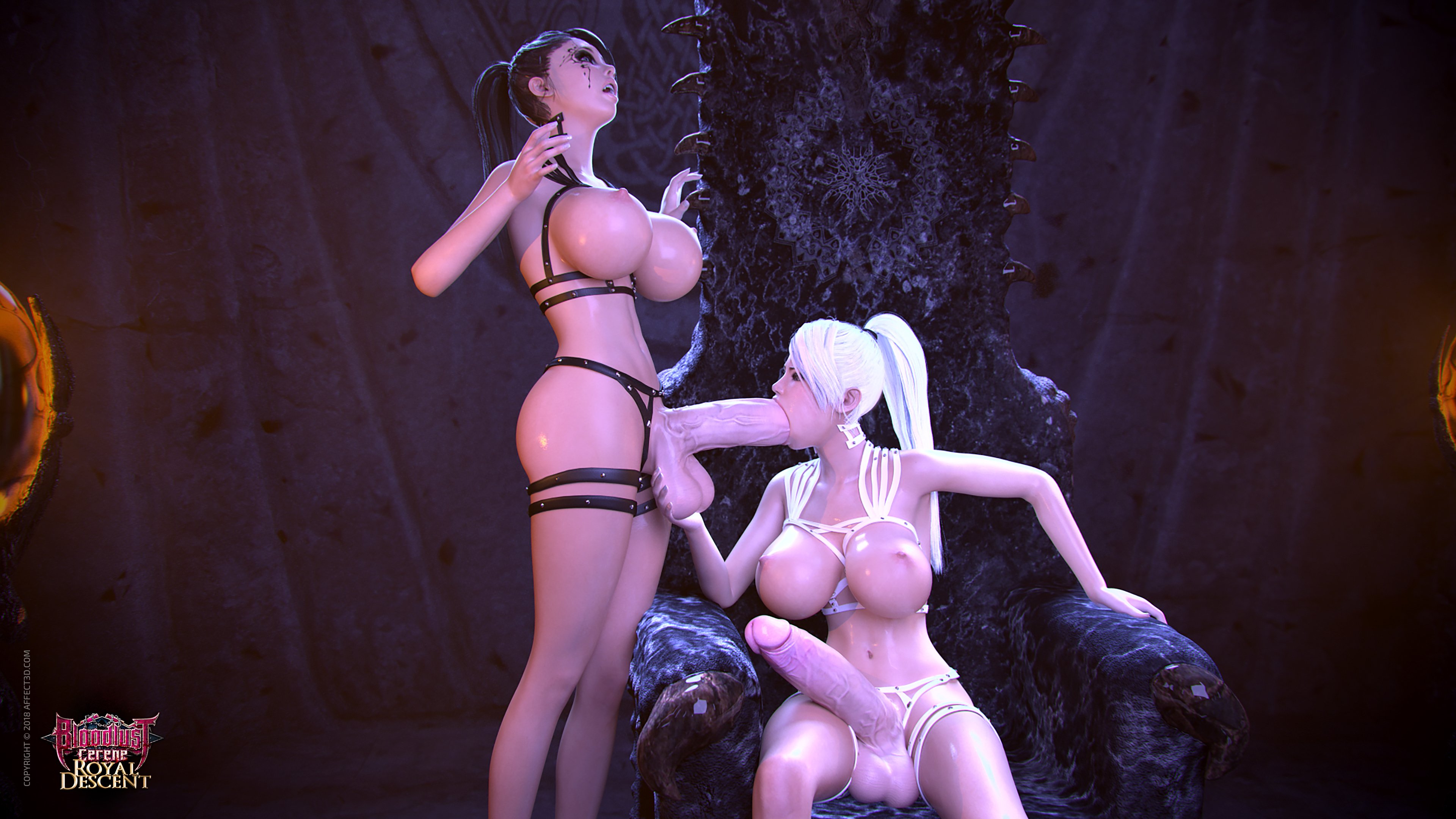 Below you can find an overview of all the current images in the set.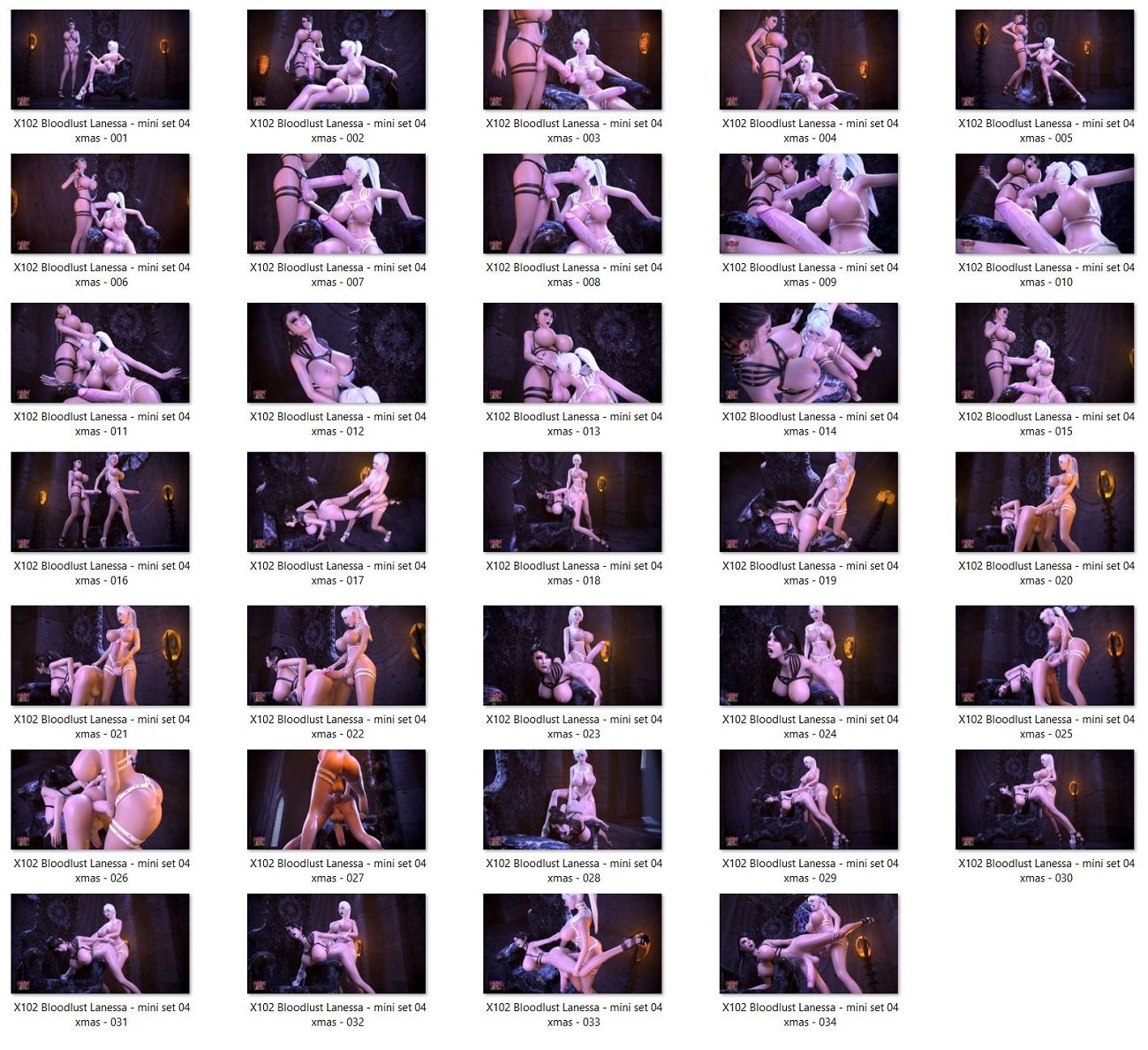 The Christmas set is still ongoing, mind you! The Halloween mini image set we mentioned in WIP update #2 was an ode to blowjobs, but lip service will only serve as a warm-up in this jolly tale. Santa won't be filling Dark Lanessa's Christmas stocking with presents this year, but Light Lanessa will ensure any other holes are filled to the brim with dickgirl meat. Sounds like a good trade to me…
Miro's full mini image sets are available through Patreon for members of (Founders) Tier 1 and (Founders) Tier 2.
Affect3D Store Big Christmas Sale

We've started our annual Christmas sale in the Affect3D Store! If there's anything on your wishlist that you haven't gotten around to picking up this year, get ready to bag yourself a bargain. Christmas is certainly a time of giving and sharing with those around us, but don't forget to treat yourself as well. 😉 The coupon code for the Christmas sale is bigxmas. The discount is 40% off $40.00 or more! The sale will last until January 3rd at 11:59pm (Pago Pago time, as usual). Merry Christmas and Happy Holidays! 😀
COUPON CODE: BIGXMAS
2018 Christmas Charity Set
Have some porn and make the world a better place at the same time by purchasing the 2018 Christmas Charity Set! Thirteen of your favourite 3DX artists and Affect3D have teamed up to raise money for two prestigious and well-managed charities: International Rescue Committee and St. Jude Children's Research Hospital.
The 2018 Christmas Charity set is our biggest yet with a total of 315 images! The collection consists of 11 image sets and 3 pinup & wallpaper collections which have been generously donated by our collaborating artists.

January 2019 WIP Update & Miro's Patreon
We'll see you again in the new year! Party hard and start 2019 with a bang, but don't do anything we wouldn't do. 😛
The next monthly WIP update will be published on Friday 25 January. If you'd like to receive more frequent status updates before then, you could join us over at miro's Patreon. Depending on which Tier membership you sign up for, you can receive early viewing access to production status updates, WIP images,  preview videos of (Fun Stuff) sex positions, mini image sets and more.
You can check out the details of all the available membership types on miro's Patreon page. Follow the link below to head over there: