Bloodlust: Cerene – Royal Descent Software Fixes (Product Update)
The Windows and Mac software applications of Bloodlust: Cerene – Royal Descent have been updated. We have replaced the download links of the old installer files with new files on Affect3Dstore.com. The bundle products that contain Bloodlust: Cerene – Royal Descent have also been updated with new download links.  Please log into your Affect3D Store account and redownload the installer file through My Downloadable Products. When you finish downloading and unzip the zip file, you'll see the new installer file has (v1-1) in its file name.
Before you install the updated software, please uninstall the existing program from your computer and check the installation instructions (PDF file) included inside the zip file of the new installer.
Mac users: we have created two versions of the installer: one regular version and one Air Package version. We found that users who only saw a black screen after installing and opening the regular version do not have the same issue with the Air Package version. Please use the Air Package installer if you experience any difficulties with the regular installer.
All users: we recommend installing the application on a higher performing computer with an SSD if possible. We found that low end hard drives are not always able to run the application smoothly.
The product update for the Windows and Mac software consists of the following improvements
The overall performance of the software has been improved.

The software no longer freezes or crashes while playing videos or when switching between the main menu options.
The software no longer shuts down while playing videos or when switching between the main menu options.

The percentage counter responds more smoothly while loading videos.
We added a sound on / off indicator on the homepage of the application.
Make Movie section. Previously the multi-loop repeat function ('Loop Set' button) would never repeat the first video loop of a playlist. It would only repeat starting from the second loop of a playlist. Now it repeats starting from the first video clip.
Fun Stuff section. Previously the multi-loop repeat function ('Loop Set' button) played the camera angles of a sex sequence in the proper order until the final angle started playing. At that point it only looped the last camera angle of the sex position instead of starting over from the beginning. Now it does repeat all of the camera angles.
Please bear in mind that we have only improved the performance of the software with product update v1-1. Any video editing errors that occur in the animation itself and audio related issues (such as audio and video being out of sync) will be resolved in our second product update.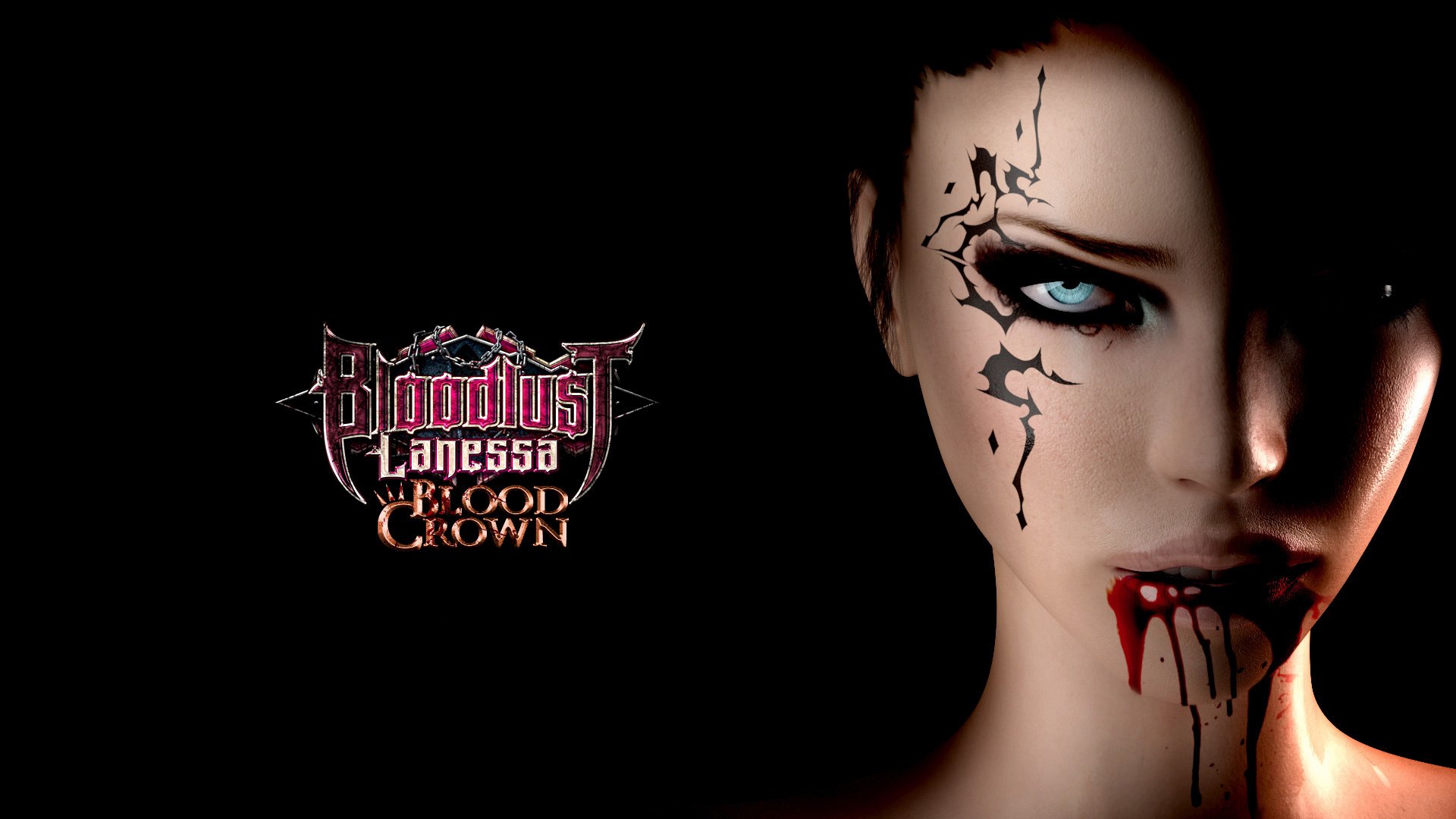 Bloodlust: Lanessa – Subtitle
We debated for a while about whether to continue with 'Bloodlust: Cerene' or to use 'Bloodlust: Lanessa' because both characters play an important role in the new release. In the end miro decided to go with 'Bloodlust: Lanessa' because Lanessa's motives to seek out Cerene form the catalyst for the story that unfolds in the coming episode of Bloodlust. With that settled, we chose a subtitle that we think works nicely with the plotline. 🙂 So without further ado…
The title for the release is going to be Bloodlust: Lanessa – Blood Crown.
How do you like the new title? We really gravitated towards the word 'crown' for the subtitle, so you can whip out your best plot theories as to why that may be in the comments section below. The new logo is still a work in progress, but let us know what you think of it so far!  (Side note: the blood on Lanessa's mouth in the banner is just there for artistic expression (read: to look cool.) It's not foreshadowing anything for the storyline.)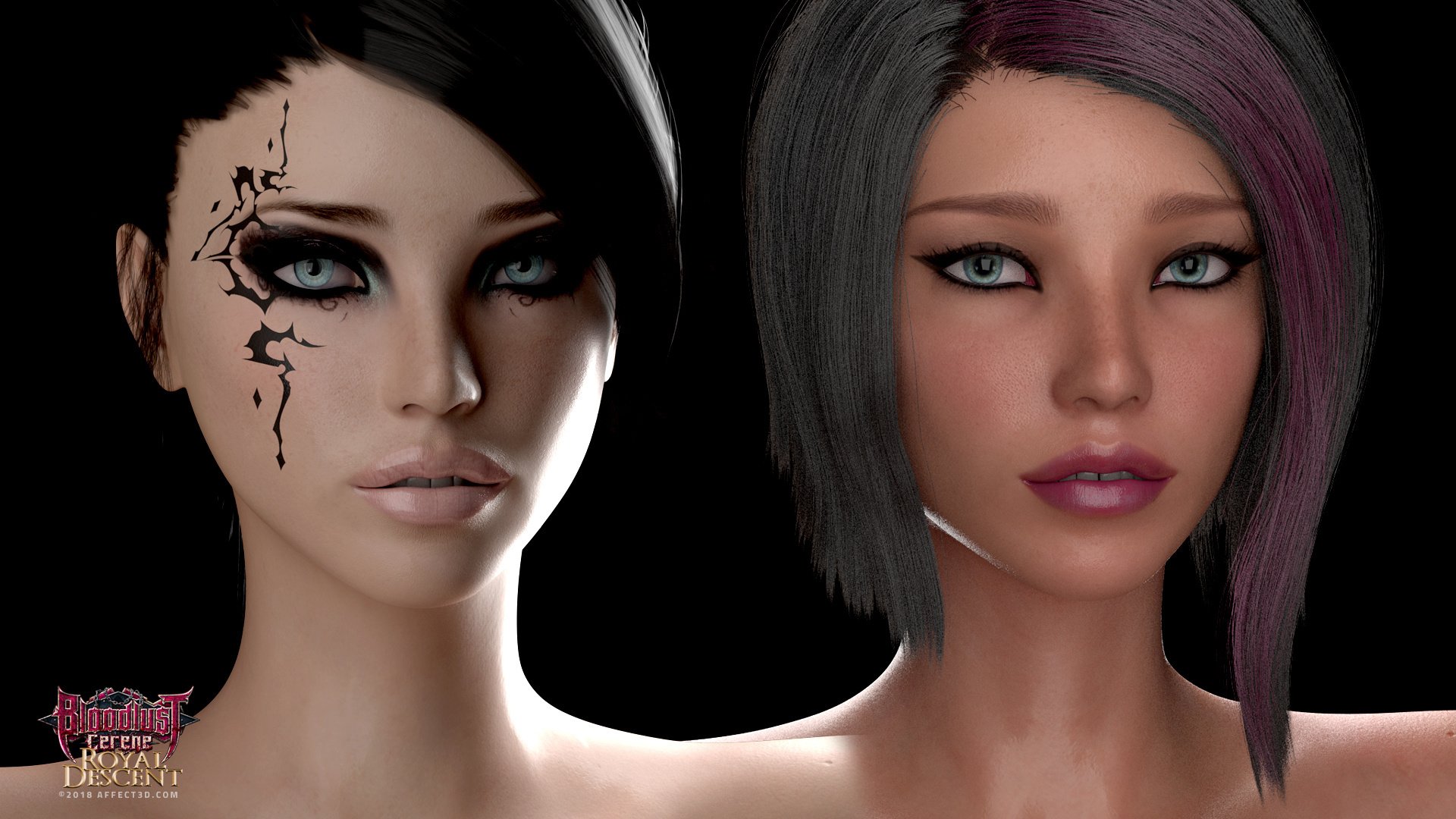 Lanessa's Character Design
While the Christmas mini image set was still ongoing on miro's Patreon, a few comments popped up here and there saying that Light Lanessa reminded people of Tara from G4E. (Well, from the neck up at least.) We thought that's actually an interesting topic to chat about because the commenters were onto a little secret of ours, just not the one you'd expect. Lanessa's character design is actually based off of Sayako's new model. I'm not kidding. Check out the comparison images and see for yourself!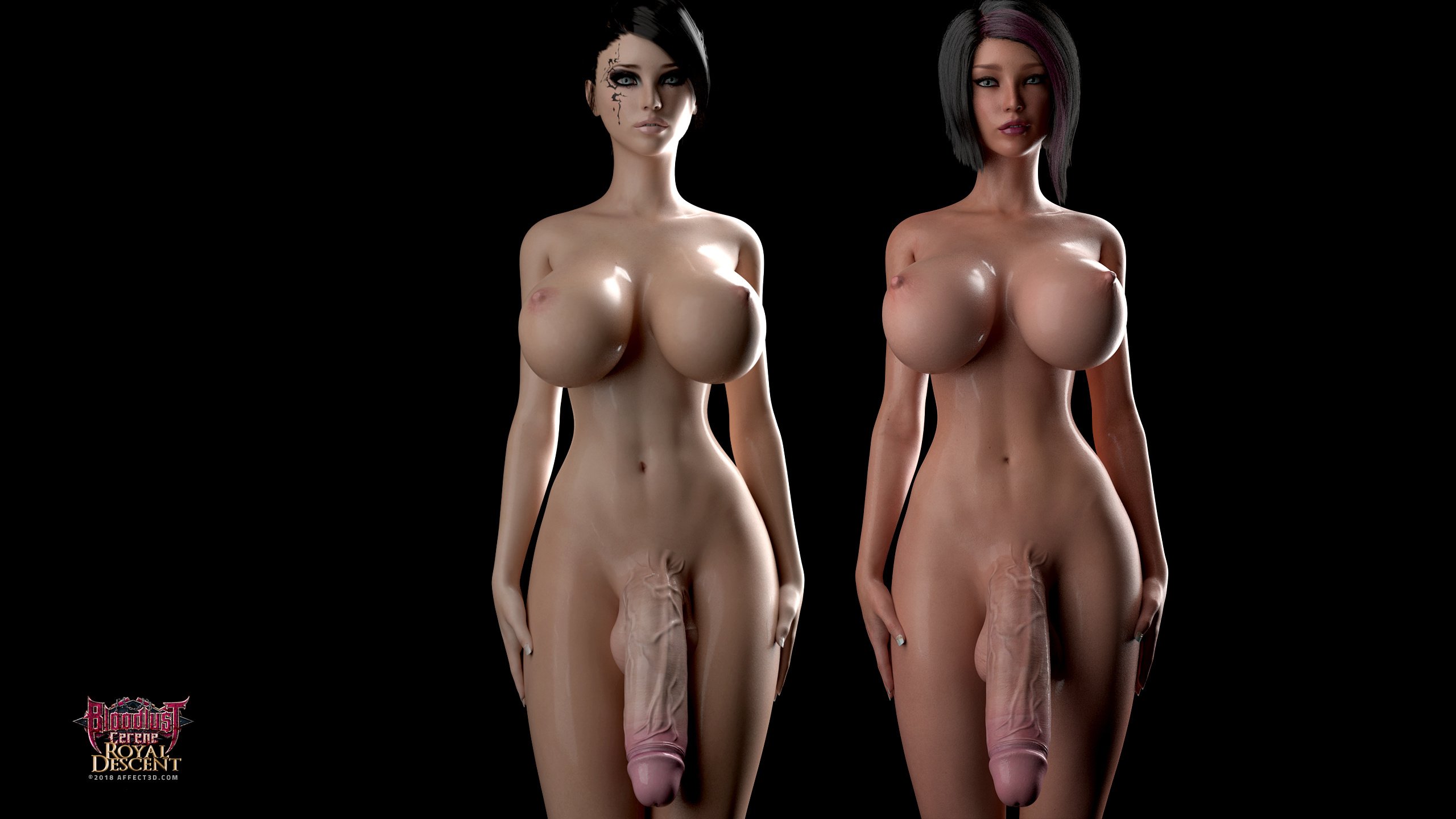 The decision to use Sayako's model as the base for Lanessa was made to decrease the time the production team otherwise would've spent setting up a whole new character design from scratch. The idea of having an existing character star in a different universe as an 'actress' in a new role sounded like fun as well. (And yeah, maybe we were also curious to see if anyone would actually notice any similarities.) For anyone who has been wanting to see a G4E x Bloodlust crossover, with this new info in mind, in a way you could say that Sayako is technically already making an appearance in the Bloodlust universe playing Lanessa's role.
Overall Lanessa's character design was very well received, so we're happy with the way things turned out.
If you're wondering what's new with Sayako in G4E,  her model is still a work in progress. Any G4E related work is currently on hold because we're completedly focused on Bloodlust: Lanessa – Blood Crown, but the plan is to update Sayako's wardrobe and to give her a new haircut when our hands are free.
Circle of Love – New Mini Image Set! (Previews)
Miro finished up the Christmas mini image set on Patreon and when one image set ends, another one begins. 😀
Cue the synopsis: it's Valentine's Day. Sadly (or conveniently) for Duchess Sophia, Prince Tristan traded love letters and flowers for his armor and sword. Off he ran into the sunset to hunt some vampires.  Though little does he know that Cerene and Lanessa left their lairs long ago to have a girl's night in at Sophia's place, which means: chick flicks, chocolate fondue and of course mind-blowing dickgirl sex. (No really, that's the only proper way to do it.)
They start off their night with a tribute to love in true dickgirl fashion. How, you ask? I think the preview images below speak for themselves.
All of miro's mini image sets are available on his Patreon for members of (Founders) Tier 1 and (Founders) Tier 2.
March 2019 WIP Update & Miro's Patreon
We'll publish the next WIP update on Friday, March 29th. If you'd like to receive more frequent status updates before then, you could join us over at miro's Patreon. Depending on which membership you choose, you can receive early viewing access to production status updates, WIP images, mini image sets and more.
You can check out the details of all the available membership types on miro's Patreon page. Follow the link below to head over there: