DLC Scene 2 Preview Images
Welcome back for more preview images! Last time we caused quite a commotion in the comments section with our little reveal of prince Tristan. I can't go into specific details, but just to offer some reassurance to those who need it: don't worry. Sophia gets plenty of alone time with Cerene. 😉
Now it's time to dive balls deep (almost) into scene 2. 😛 Enjoy the preview pics and don't forget to leave a comment!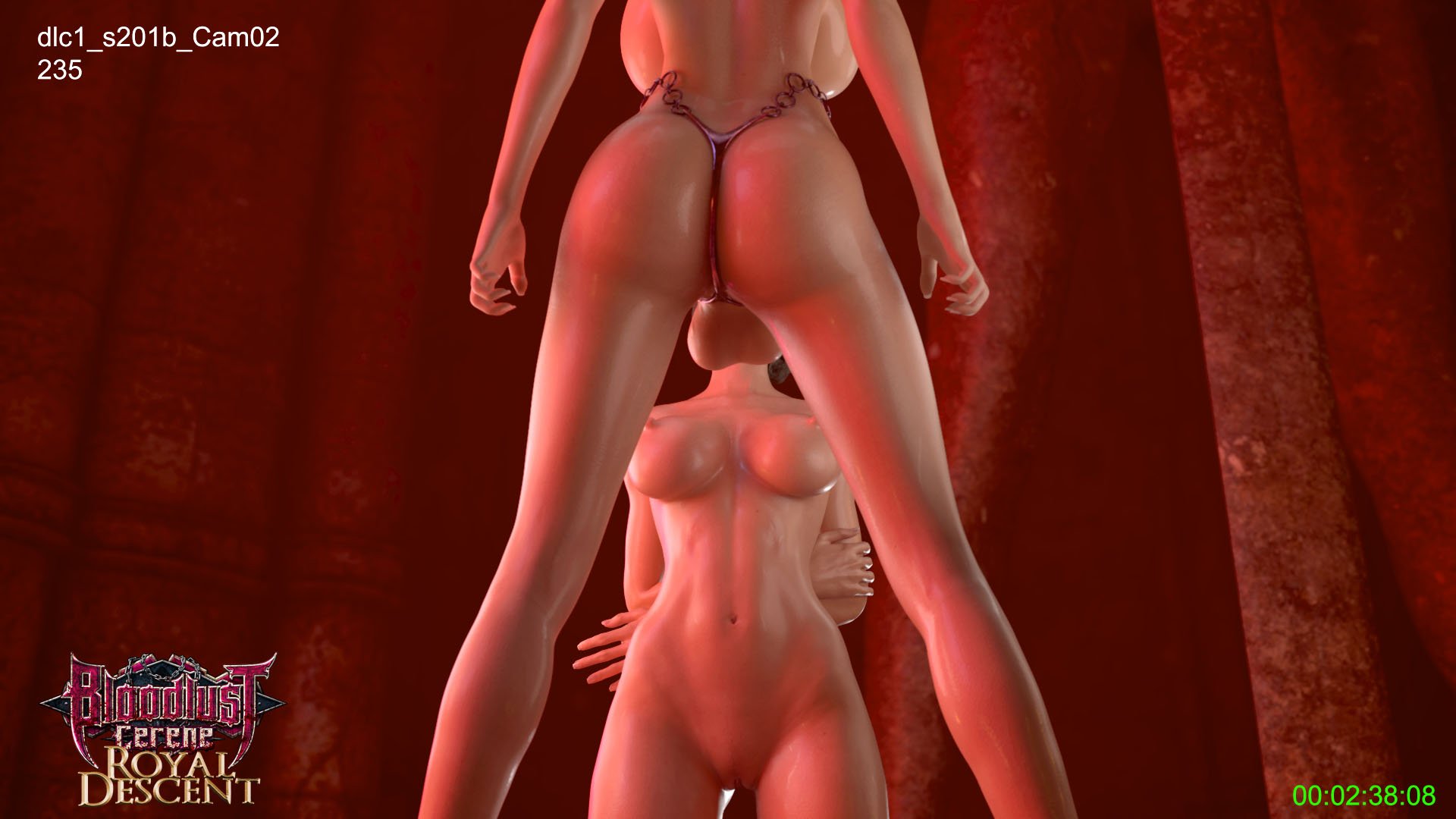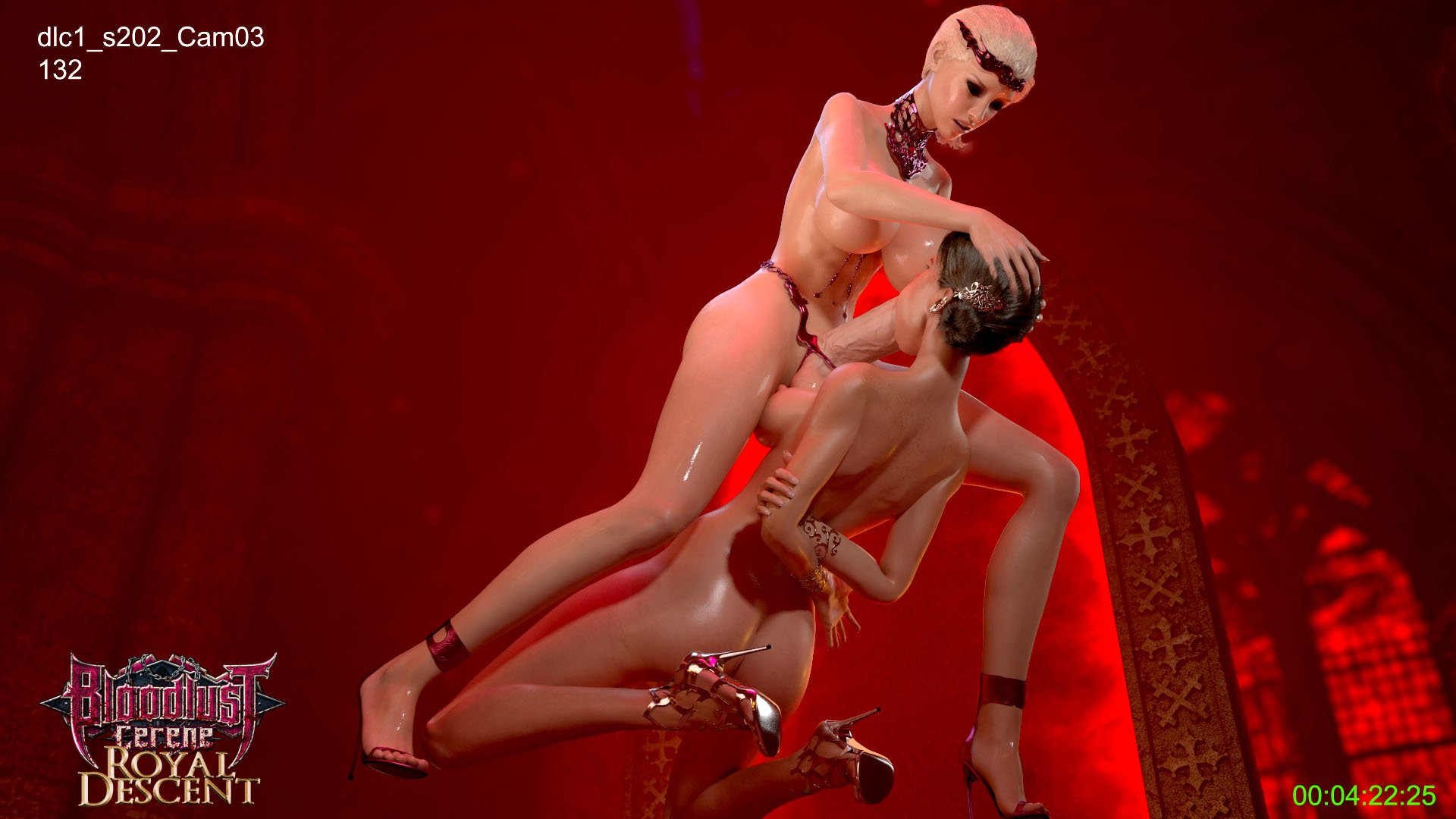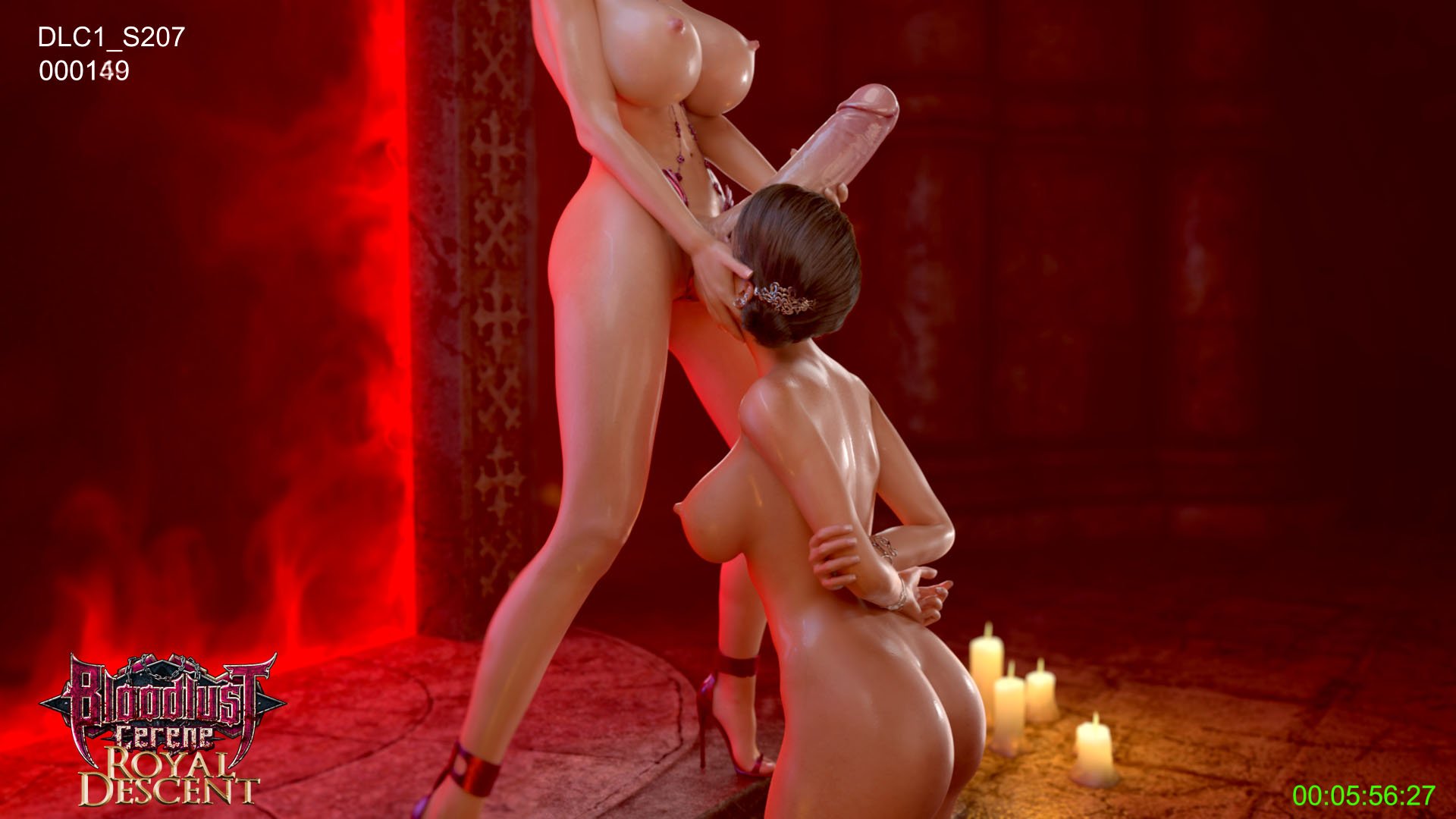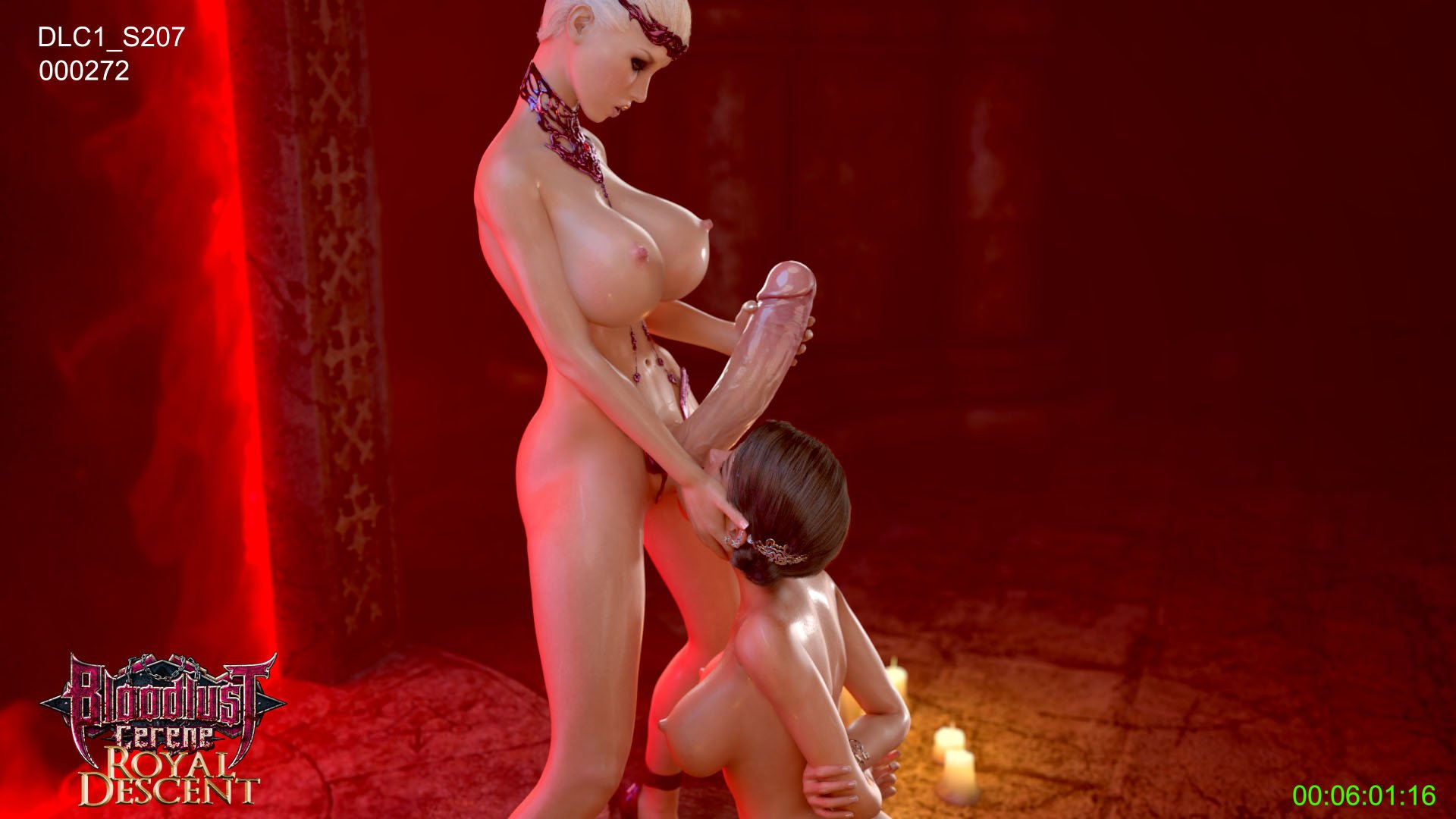 Boob Jiggle Physics
The jiggle workflow is something that's constantly being improved upon by the production team. Miro posted a few test gifs of Cerene's jiggle physics settings in the WIP forum the other day. We thought you'd like to see them as well, so I'm posting them here. 🙂
All of the shown methods are already actively being used. For those interested, they're all Maya native jiggle tests, no other programs were used. The blue circles hovering over Cerene's nipples are controls that affect the breast movement.
No jiggle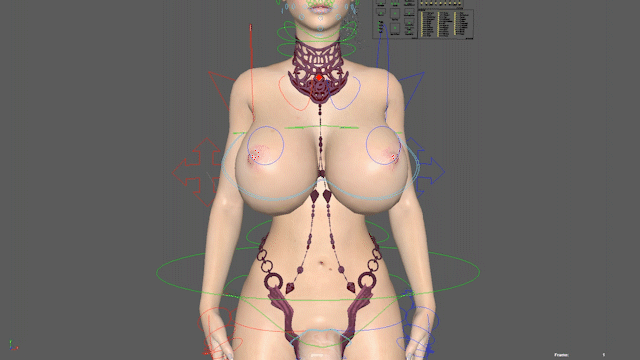 Jiggle using nhair method
This method has a nice afer bounce, but it's a basic bounce effect that doesn't allow much refining. Nhair can not be used for collision, but it's very fast because there's no separate sim setup necessary. Nhair is useful for simple situations, like dialogue scenes during which the girls aren't moving around much but you still want to add some bounce to their stride.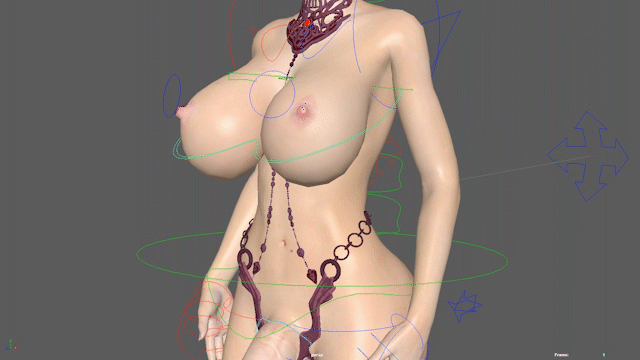 Jiggle using ncloth method
This method has very little after bounce, but it allows us to include more fine details, so we're able to create a more realistic bouncing effect. It's mostly used during sex scenes. It can be used for collision, but it is too slow to use with animations outside of sex scenes. It requires a special sim setup.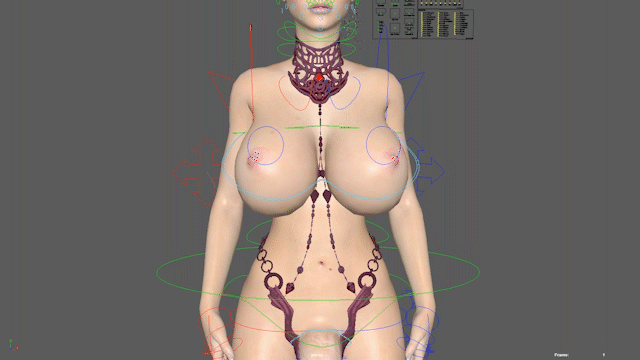 Miro is thinking of posting a different test animation or a collission test next. It could be anything from Cerene grabbing her own breasts to a cock slap on the boobs. So many choices.. 🙂
Visit the Bloodlust WIP Forum thread for frequent updates on the Bloodlust Dickgirl DLC.