DLC Status Update
Scene 2
The revisions for scene 2 have taken a few weeks longer than expected, but we've managed to complete them this week.  Issues found during the previous QA session have been addressed, transitional shots have been altered, the cum simulation has been revised and there have been changes in the audio.
We sent off scene 2 to our testers for a final QA review, so currently we're waiting on the feedback.  The quality of the scene is at a level that Miro would be happy to publish at this point. It is unlikely that he will make any major changes after this last review.
Scene 4
All of the shots of scene 4 are done, so this scene is under internal review right now.
The sex positions have already undergone a revision, so Miro is working on the camera angles of scene 4's cum shot for the final video edit. Once that's done he will review and alter the other shots where necessary, finalize the sound edit and prepare the scene for a QA session with our testers.
Scene 3
This scene is last in line for final revisions.  We will post more details about scene 3 once we're further along with finalizing scene 4. Scene 3 is the shortest sex scene and it doesn't contain a cum shot, so we're expecting it take less time to review and revise than the previous scenes.
Now, onto the previews!
Cerene gets on her knees for Sophia in scene 4. Or well, at least for a moment she does. There are a number of different sex positions in scene 4, so here are a few images to give you an idea of where they are headed. 😉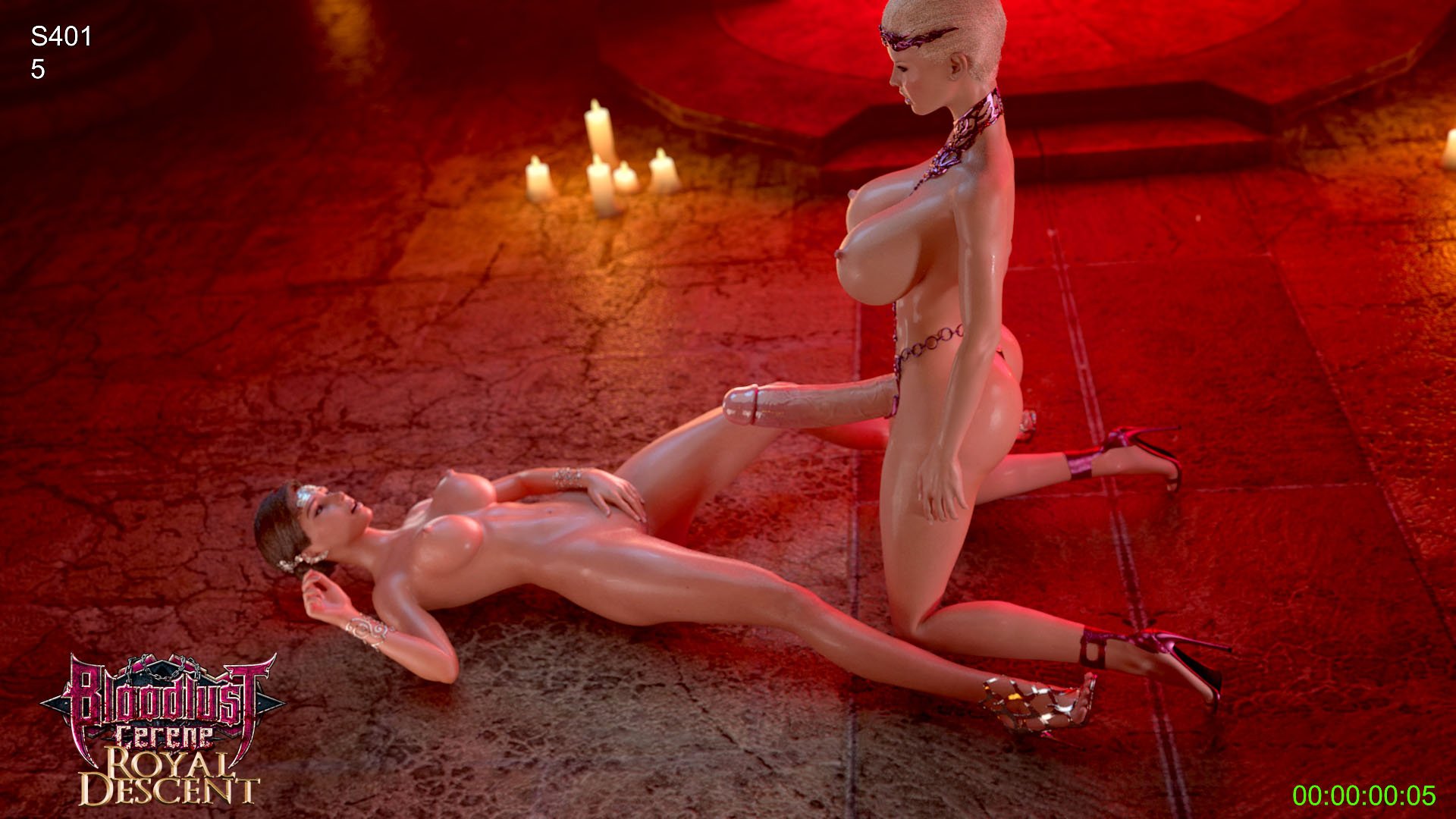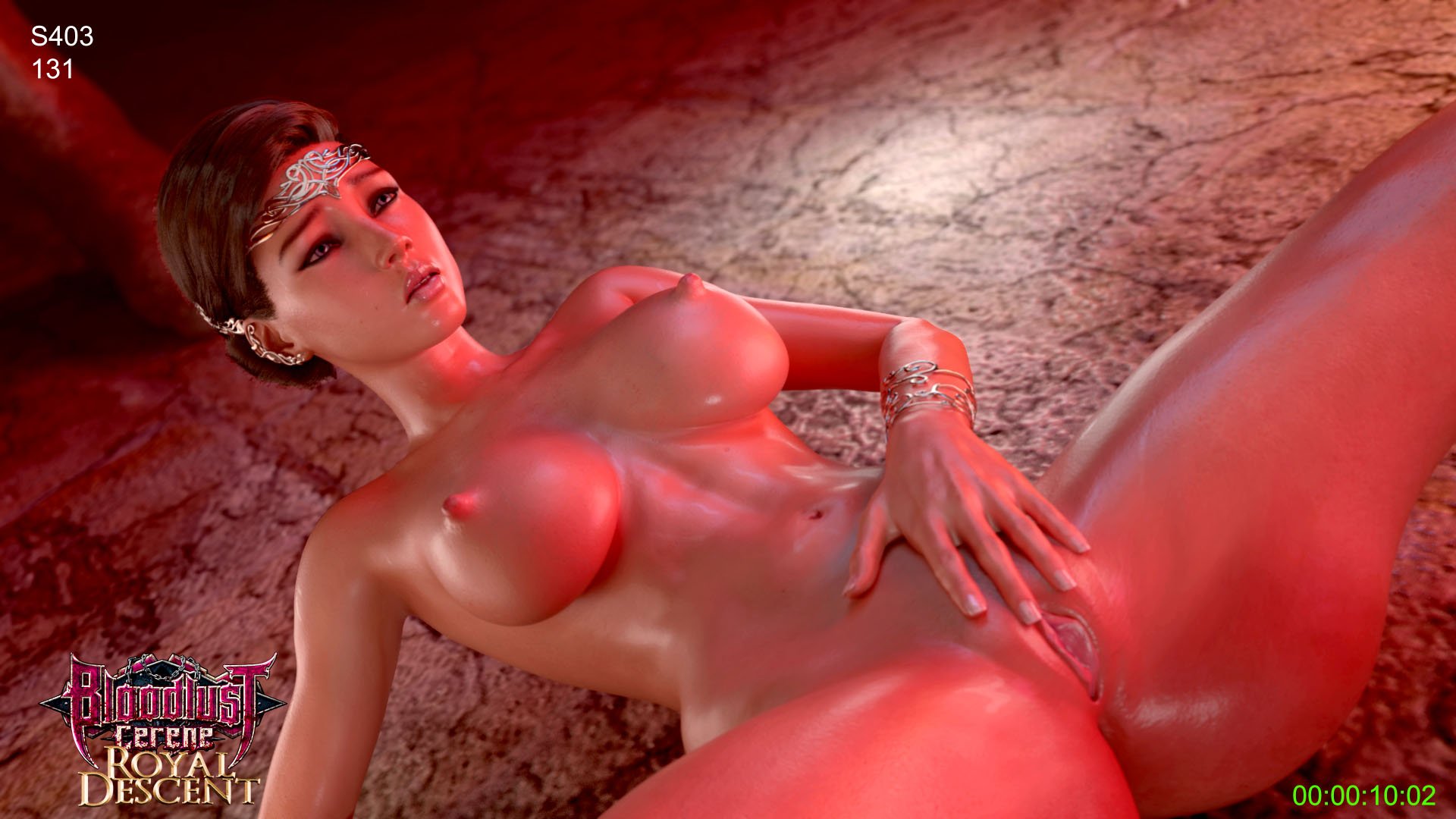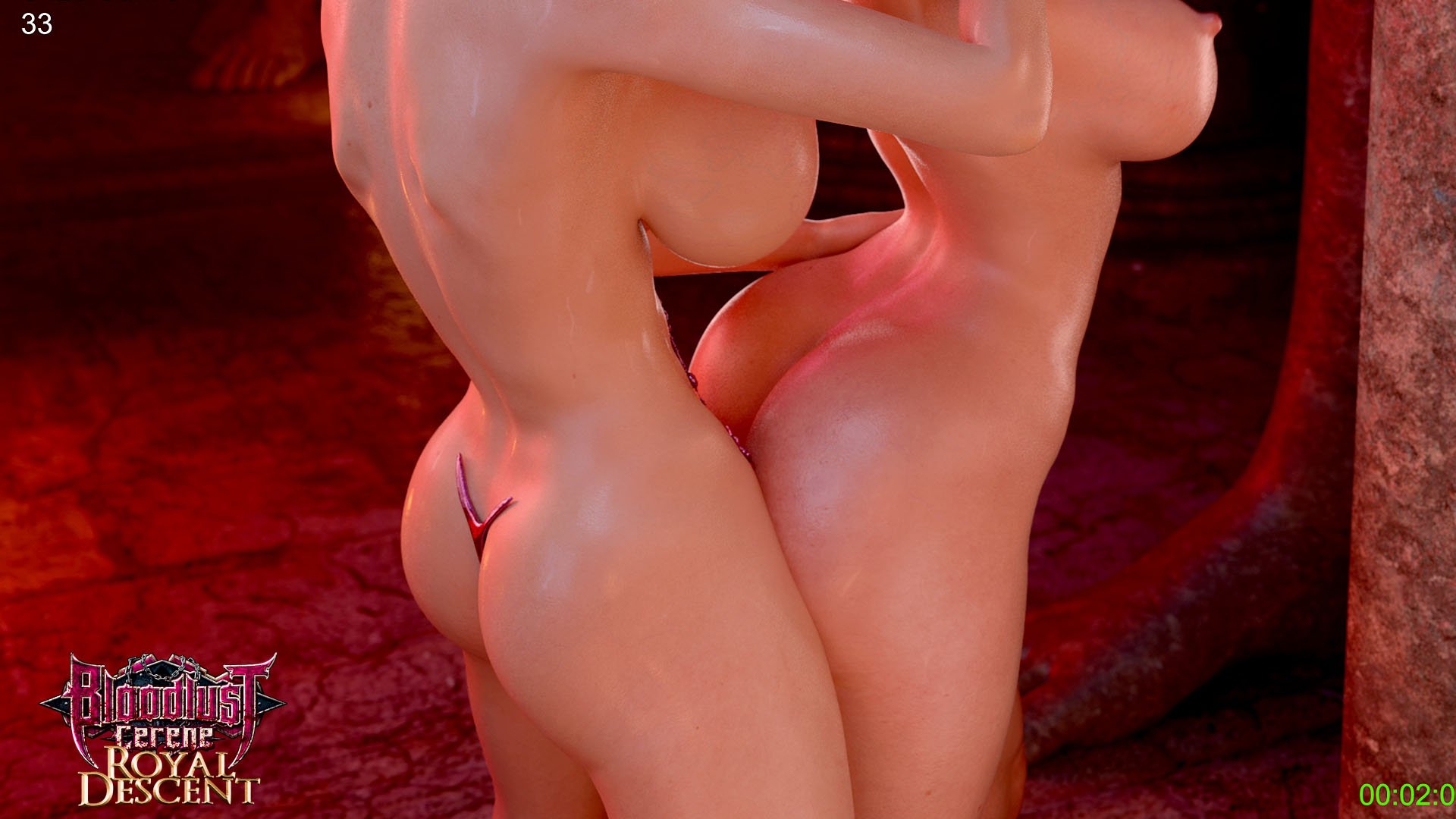 Visit the Bloodlust WIP Forum thread for frequent updates on the Bloodlust Dickgirl DLC.