DLC Status Update
DLC Software
We found some issues with the video player's basic functions while testing. We're working on picking them all out, so you won't have to deal with them when we release the DLC. 😛 When we have a complete list, we'll ask our Flash developer to resolve them all at once.
DLC Scene 4
Miro's revisions for scene 4 took a little longer, but he completed the video edit this week. This only leaves the sound edit, which we're planning to complete over the weekend. As soon as that's done, scene 4 will be sent to our QA testers for its first external review. Then we can get to working on scene 3!
Miro is pretty eager to get his hands on scene 3, which has the hands-free, cock balance position. If you have no clue what I'm talking about, here is a reeeaaally old work-in-progress image: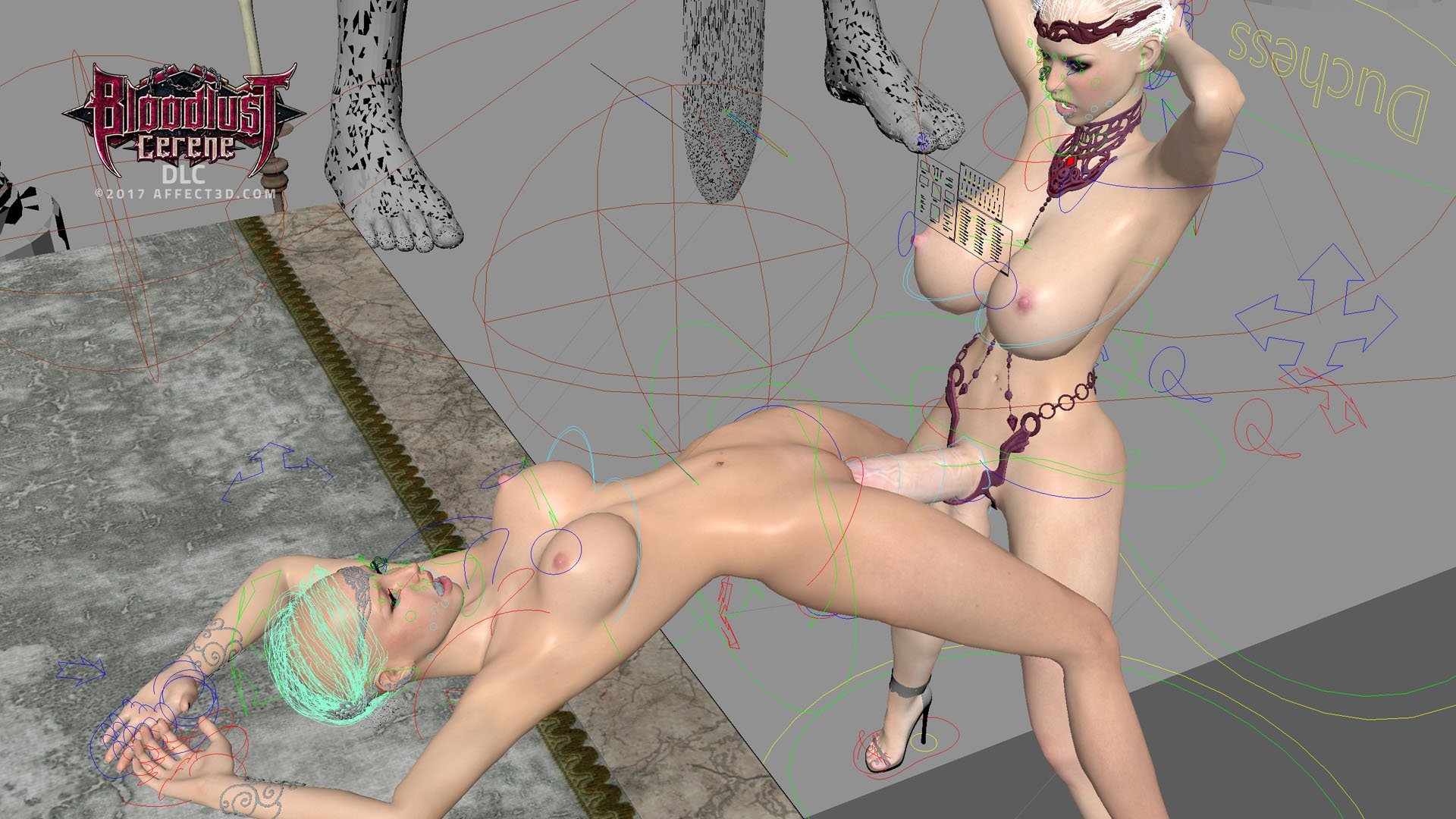 (Not exactly a L'oreal advertisement, I know. The girls will have hair in the actual animation, we promise.)
Anyhow, you can find more preview images of scene 4 below. If you've been around since we first began our WIP update posts, the second image may look somewhat familiar to you… 🙂
More DLC Scene 4 Preview Images
Visit the Bloodlust WIP Forum thread for frequent updates on the Bloodlust Dickgirl DLC.