We're back with another Bloodlust Dick Girl DLC WIP update!
Bloodlust Dick Girl Interactive Story (non-canon) Poll #1 Results!
We received tons of votes on last week's poll. Thanks guys! The majority of you guys voted on option C: Sophia sneaks in a kiss on the cock head with a bit of tongue thrown in. We saw a lot of people the WIP Forum getting excited for some tongue action too (as well as some very brave people opting to slap that dick).
Well, Sophia couldn't wait to get her hands on Cerene's cock and she's finally getting a taste of it!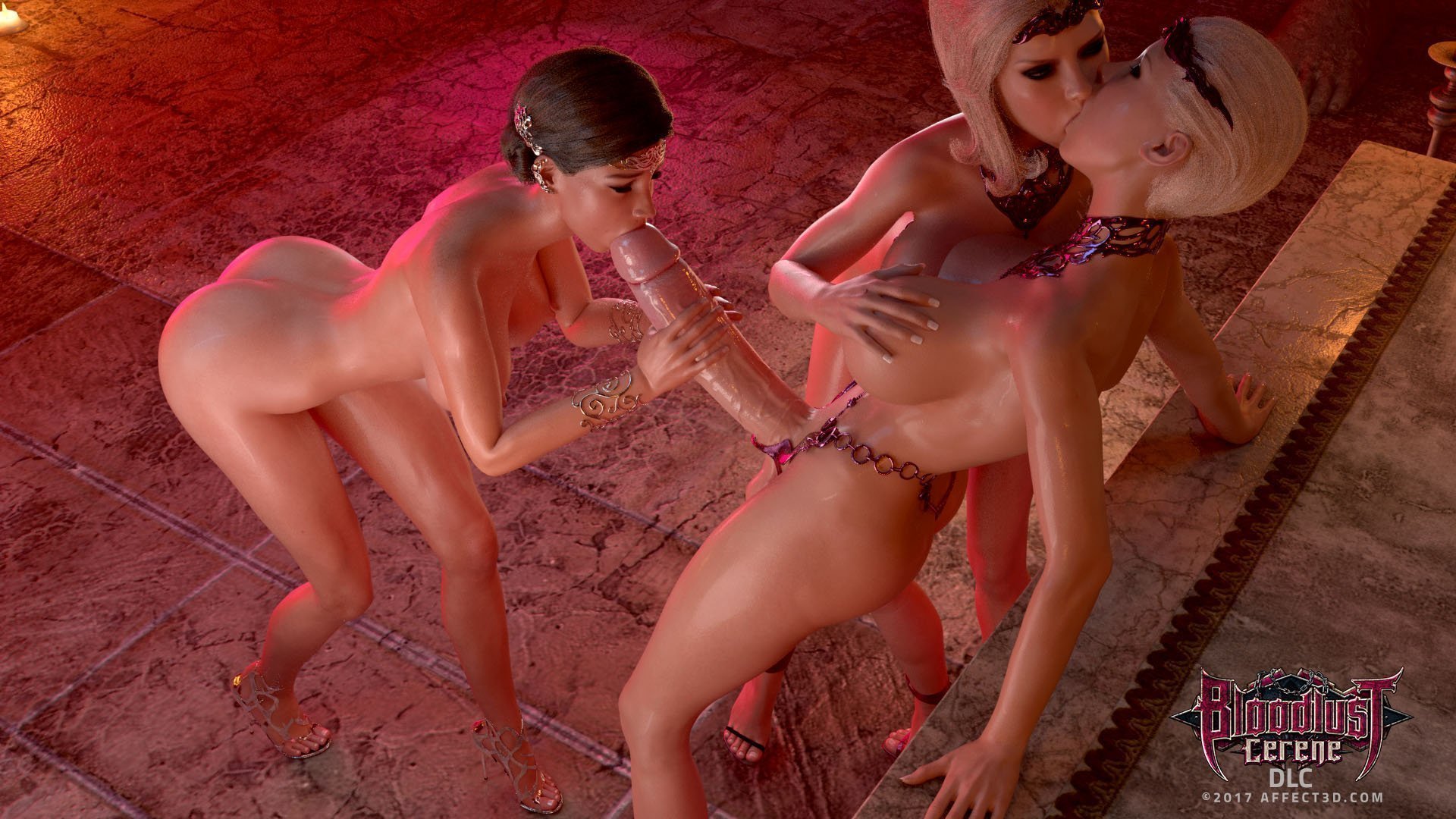 This story was created for fun on the WIP Forum, because like every artist miro needs to unwind and keep his creative juices flowing. What better way to do that than to mess around with some hot, imaginative women? 😉
So although this non-canon side fling will not be featured in the actual DLC, we hope you're having as much fun with it as we are!
Poll #2. The story continues!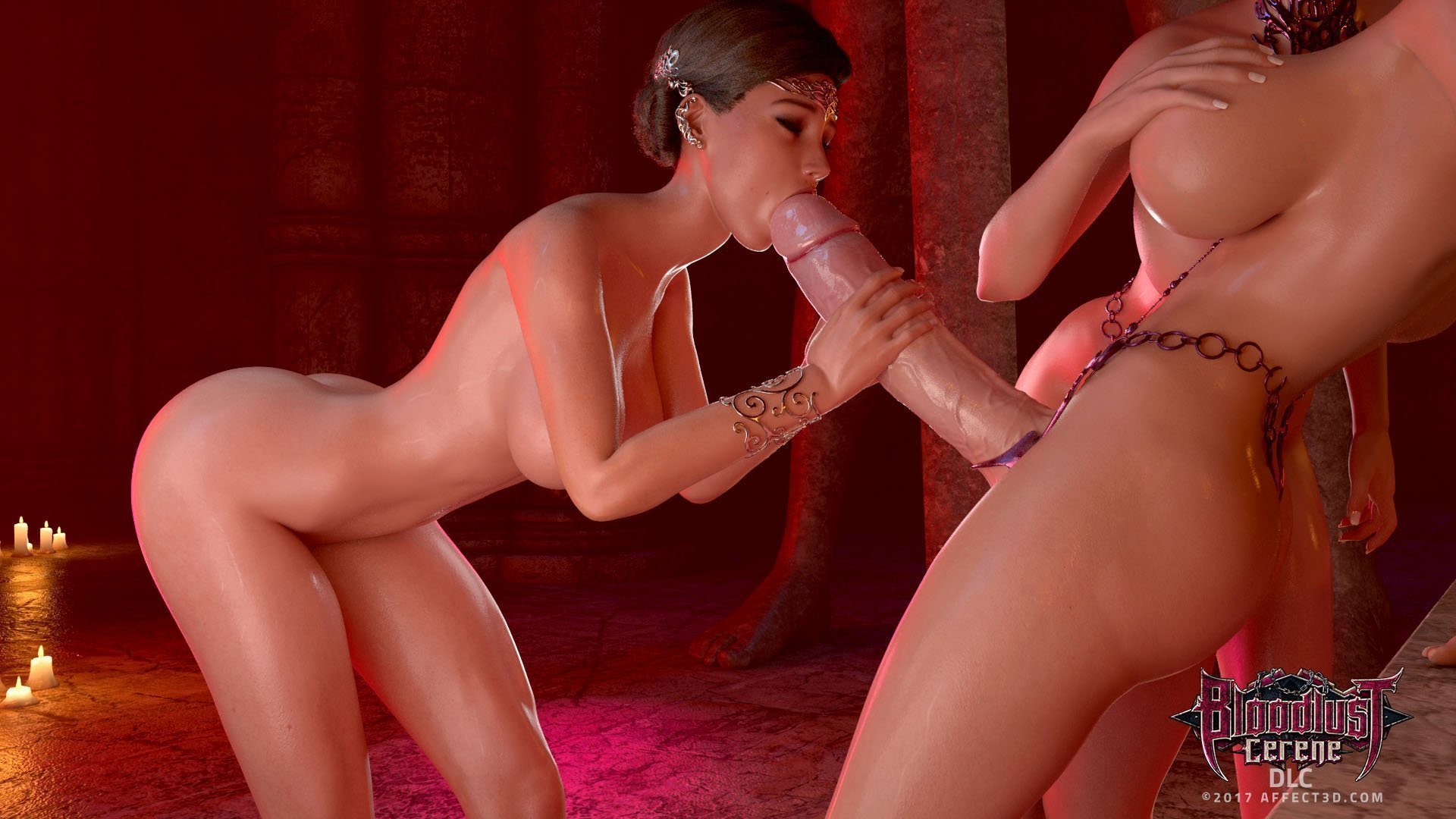 Sophia can't miss out on the opportunity of a lifetime. She leans forward and kisses Cerene's cock head. The Duchess gets carried away and opens her mouth wide to take in more of the tip, swirling her tongue over it.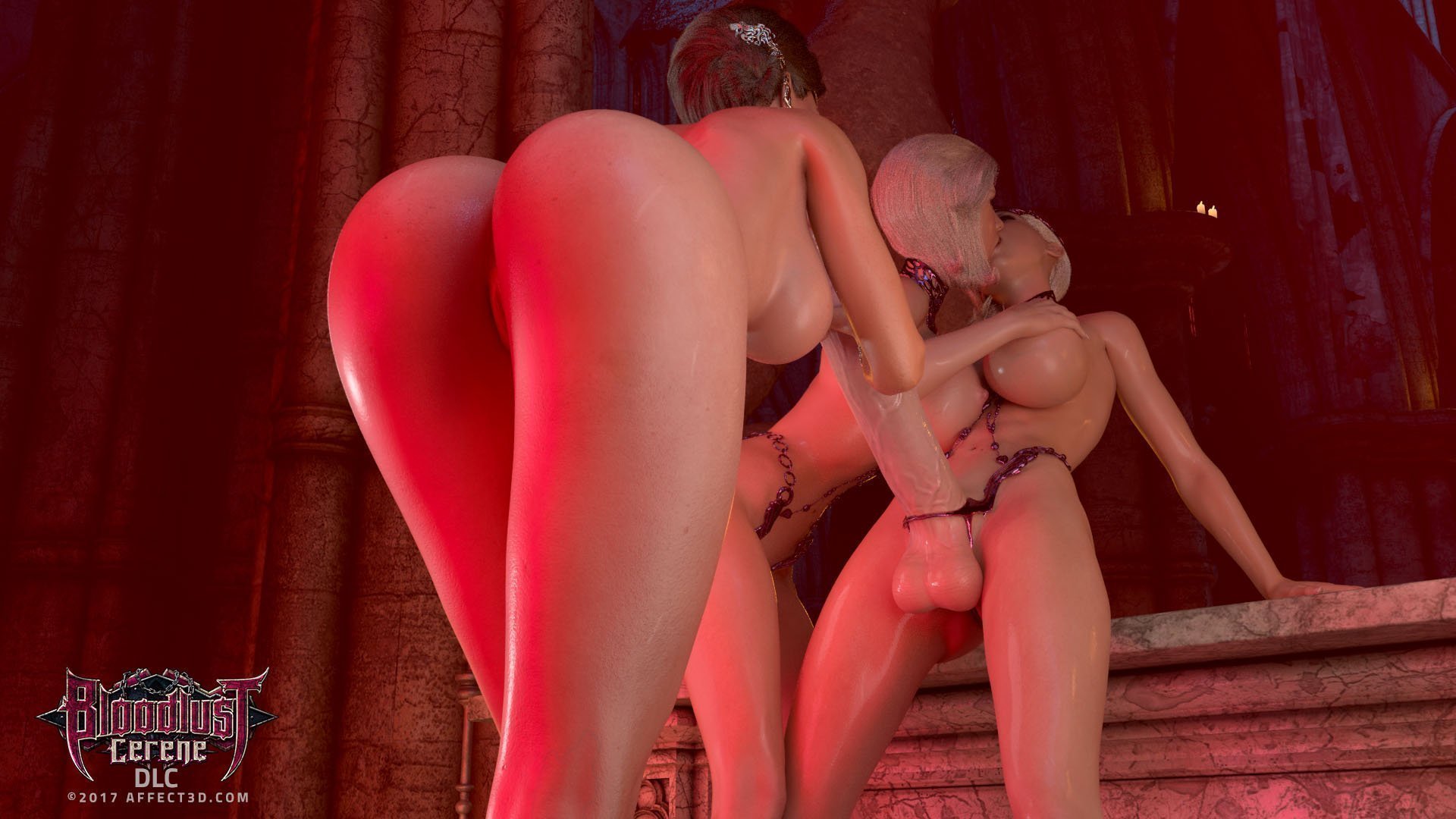 She can feel her pussy juices running down her thighs as she tightens her grip on Cerene's supreme cock and closes her eyes to take in the intensity of the moment. Suddenly, she senses an abrupt stop in Cerene's movement. Sophia hesitantly opens her eyes and realizes in shock that both Cerenes are staring her down…

What will they do to our Duchess? Vote for what you think will happen in the poll below!
Vote here on what happens next:
How does the story continue?
Cerene DG pulls skillfully pulls Sophia onto her cock and starts thrusting down Sophia's mouth (BJ).

38%, 478

votes

478 votes - 38% of all votes

Hippy Cerene G thinks that sharing is caring and she joins Sophia in licking the cock, one on either side (double cock licking).

34%, 421

vote

421 vote - 34% of all votes

Noble Cerene G white knight tackles Sophia out of the way, puts herself in the line of fire and proclaims: \'Take my pussy, but let Sophia go!\' (pussy sex)

19%, 231

vote

231 vote - 19% of all votes

Jealous Cerene G pushes Sophia out of the way, claims the cock herself and starts feasting on it (BJ).

9%, 118

votes

118 votes - 9% of all votes
Total Votes: 1248
July 28, 2017
-
July 30, 2017
Voting is closed
The poll will close at midnight on Sunday (30 July), so remember to vote!
Want to see the whole story with a 20 inch version of the dick?