DLC Status Update
Currently our DLC progress bars' status is:
Final QA Scene 1 – 100%
Final QA Scene 2 – 100%
Final QA Scene 3 – 64%
Final QA Scene 4 – 79%
Final QA Scene 5 – 100%
DLC Software – 64%
DLC Trailer – 67%
All the shots in scene 3 are essentially done except for the cum shot. Besides that there's only a minor continuity error we noticed during an internal review, which miro will fix over the weekend. Other than it's looking very good. 😀
For scene 4 we're doing some additional voice overs for a few transitional shots. All the scene 4 shots themselves are ready for the most part. Our video editors are still working on the cum shots.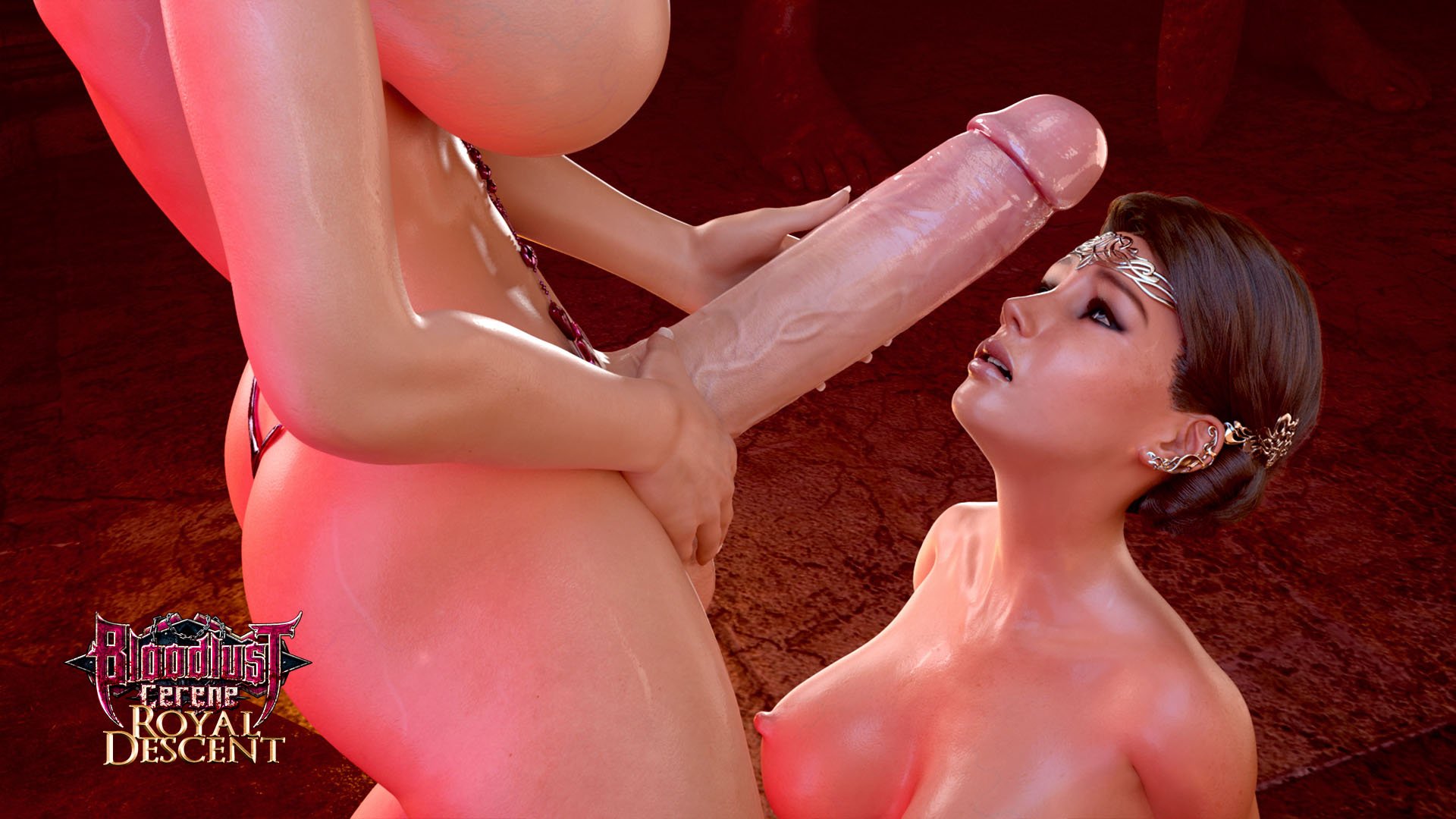 The DLC software is now donning a sexy Bloodlust themed look and we're gradually preparing the clips for the data files.
We're really excited about the trailer. 😀 The music works really well and we've got the right pace of the transitions down. All that's left now is to find the best final renders to replace the placeholder clips. Miro is going to tweak it over the weekend.
Audio Preview
We have a treat for your ears brought to you by the sultry ladies of the voice acting department. This is a little snippet of the moaning during the blowjob in scene 2. Close your eyes and enjoy… Also, see if you can guess how deep Cerene's cock is inside of Sophia's throat during this clip. 😛
Cerene's boobs in good hands
And now that you've given your ears a taste of Bloodlust audio feast your eyes on Cerene getting her nipples suckled 😀 This is how Cerene gets herself in the mood for a big release… 😀