We're here with the fifth Bloodlust Dick Girl DLC WIP update!
Bloodlust Dick Girl Interactive Story (non-canon) Poll #2 Results!
So last week we had another voting session. It seemed like you guys had a tough time making up your minds about this one. It was a close call. We received 421 votes for option B: double cock licking, but eventually option A: blowjob topped the poll with 478 votes!
Well, the winning route certainly got us some delicious images to gaze upon. I hope you guys can agree regardless of what you voted for. 🙂 (Doesn't that shot of Cerene showing off her fangs look awesome?!)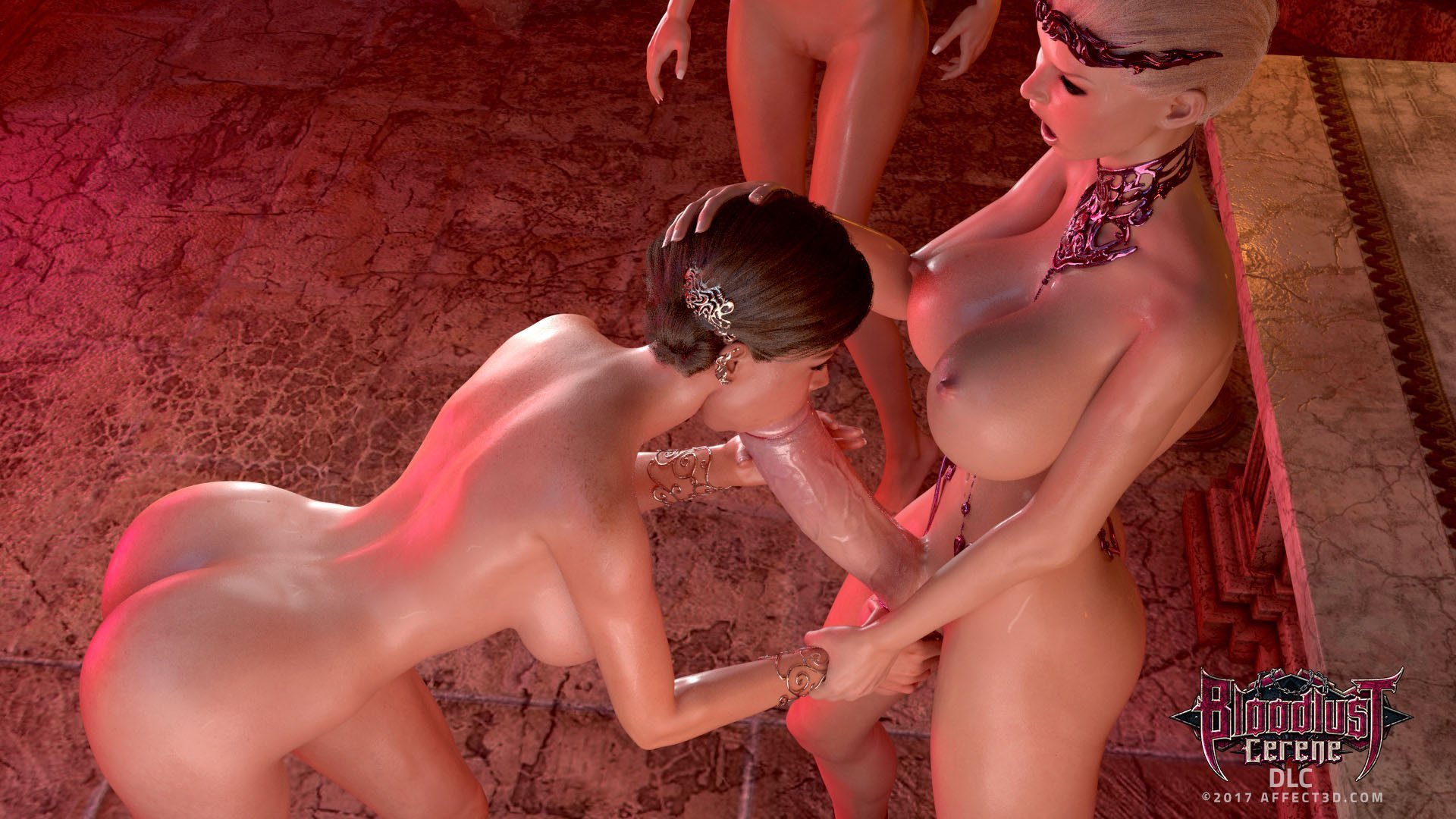 It seemed to me like the people in the WIP Forum favored a combination of A and B and variations on the two. This also sparked suggestions for other jobs the girls might perform at some point. A butt(cheek) job. (Sophia style. 😉 ) A thigh job.  (The GIF examples of these at the forum looked really inspiring actually.)  Would you like to see something like that? Or perhaps you'd go in another direction altogether? What about a good old boobjob? Tell us in the comments!
Poll #3. Cerene DG thrusts her cock into Sophia's mouth and…
Cerene got a feel of Sophia's delicious lips, so now she wants her cock deep inside Sophia's mouth and throat. Sophia has never tasted a cock this big before, but Cerene is more than willing to show her the thickest rope in Veridian.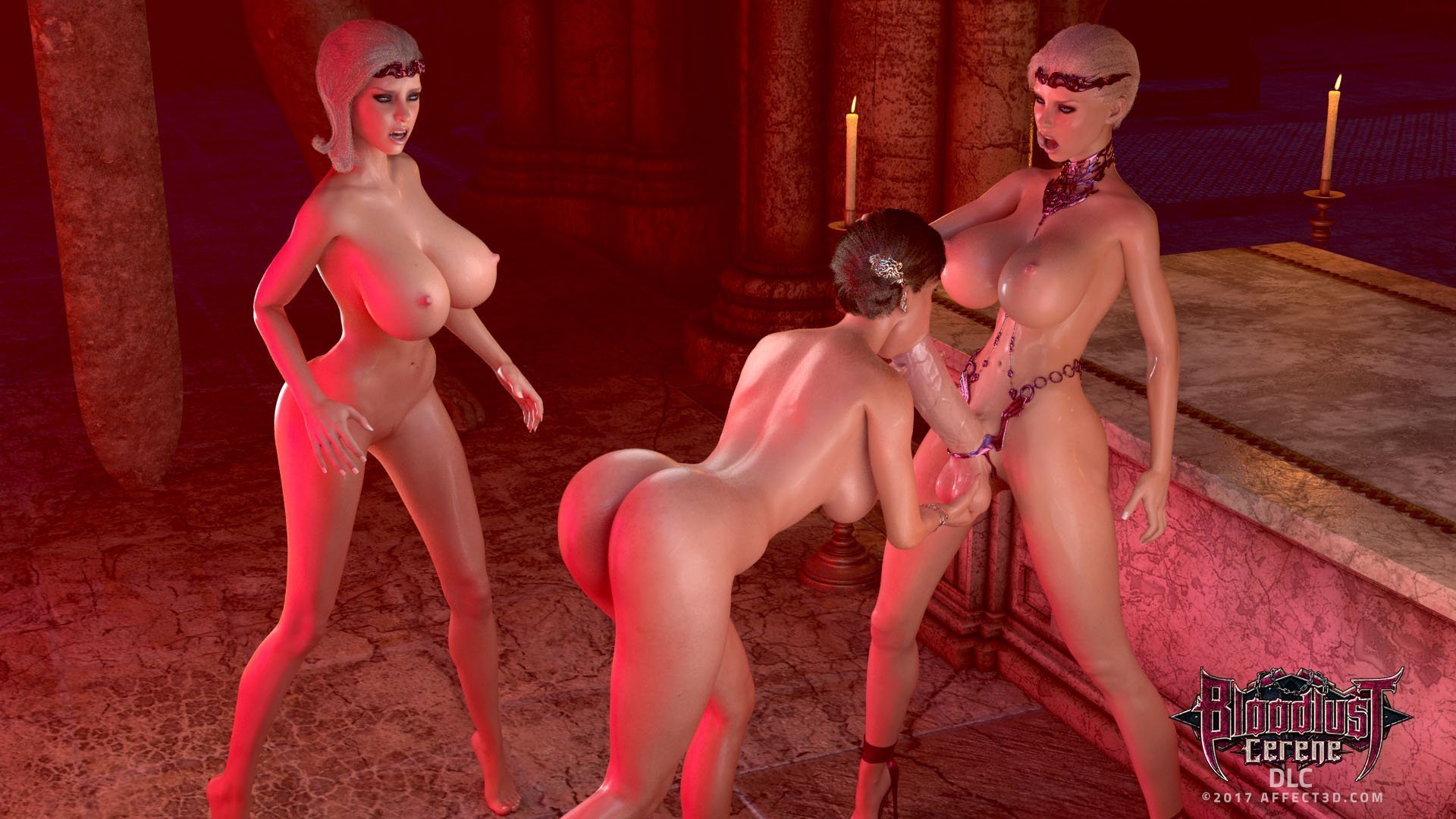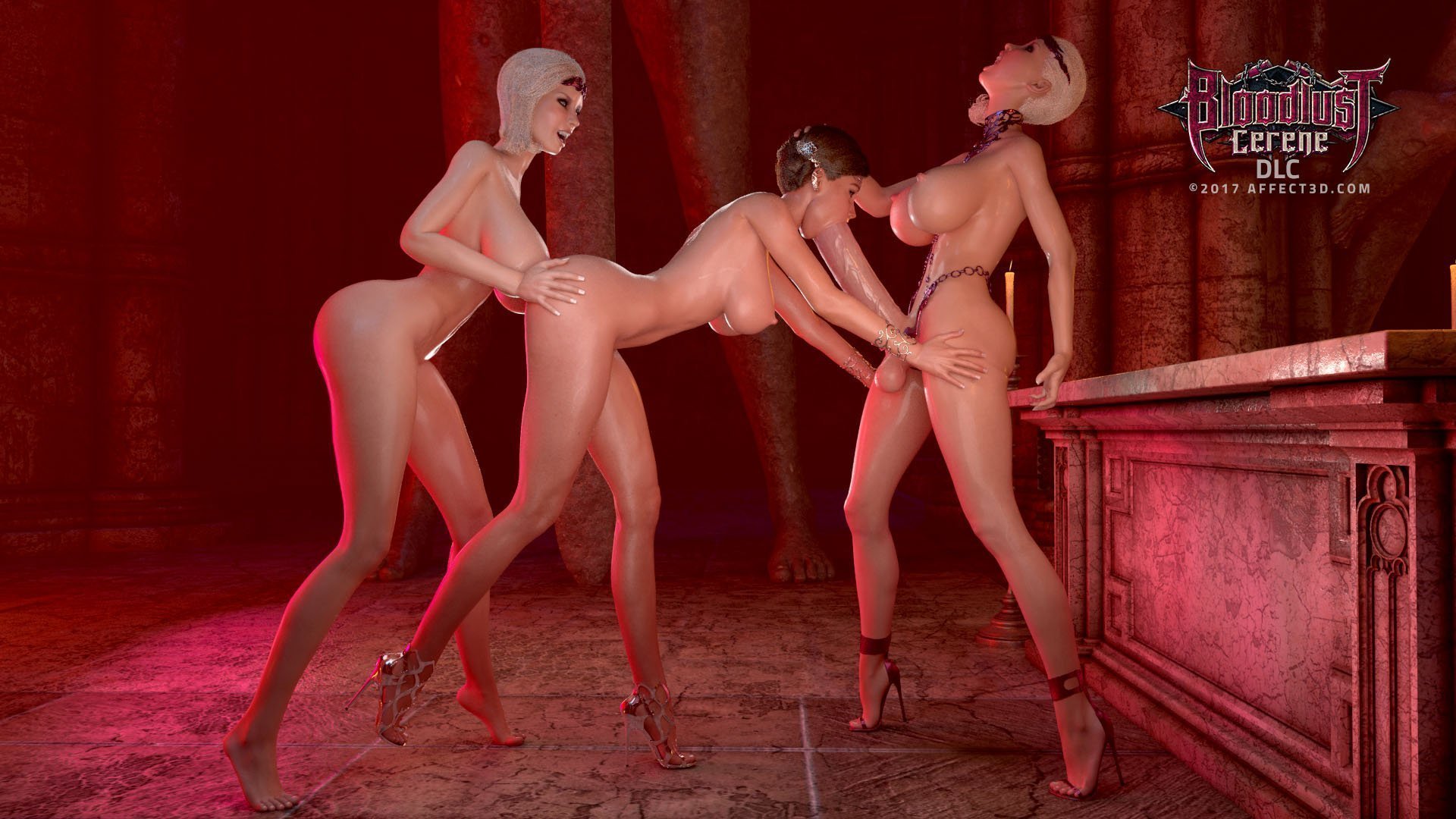 Cerene Girl may be providing a helping hand, but even Cerene DGirl is surprised and visibly pleased with Sophia's talent at swallowing girl meat.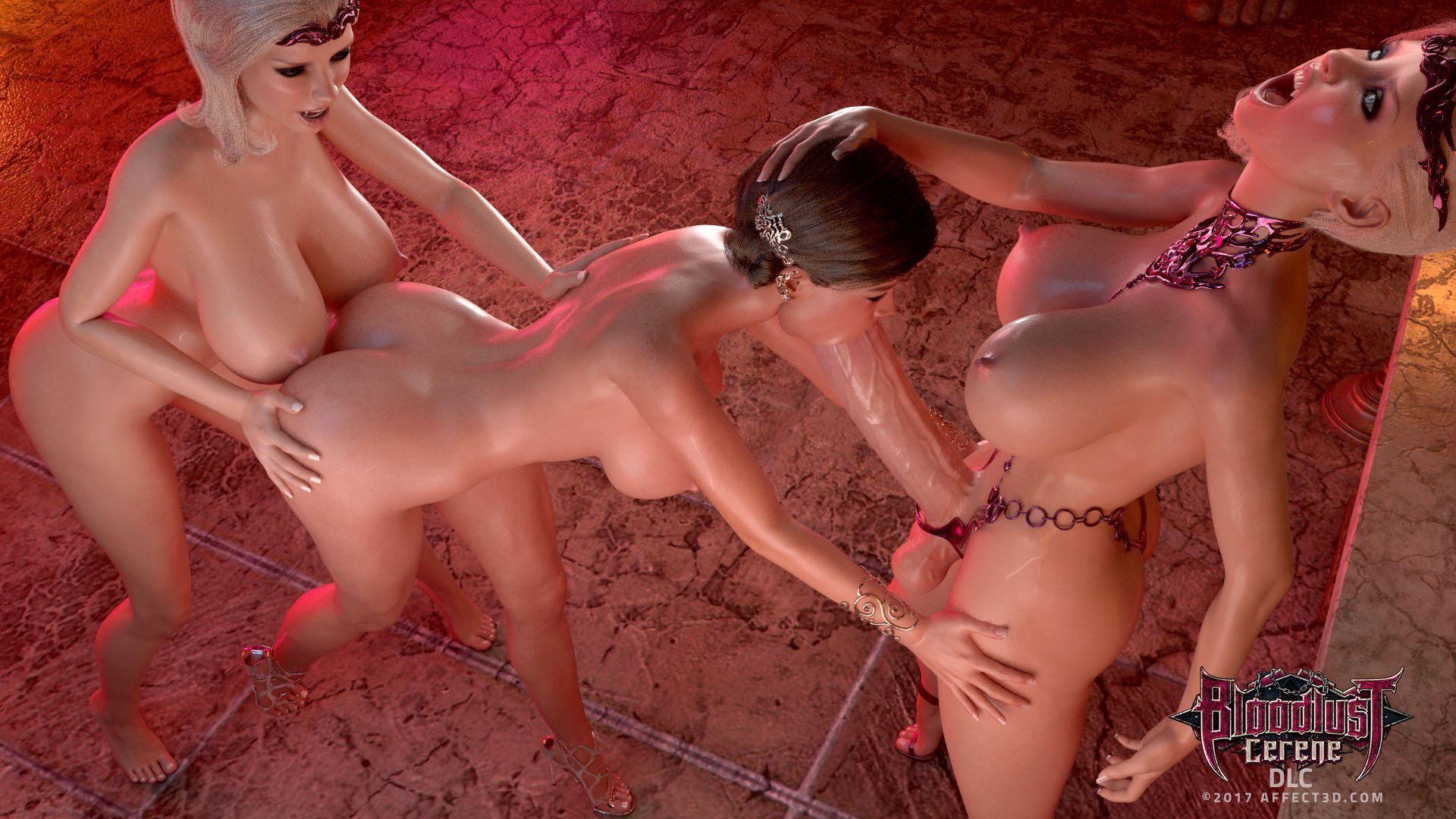 What happens next? Vote for what you think will happen in the poll below!
Vote here on what happens next:
How does the blowjob continue?
E. Cerene Dgirl takes matters (her cock) into her own mouth. (auto fellatio)

25%, 352

votes

352 votes - 25% of all votes

F. Cerene DGirl has fallen in love with Sophia\'s throat and repositions Sophia to give her everything she\'s got. (all in BJ attempt)

25%, 344

votes

344 votes - 25% of all votes

A. Sophia\'s pussy is flooding with juices, so Cerene Dgirl insists on plugging the hole. (pussy)

16%, 227

votes

227 votes - 16% of all votes

C. Cerene Girl offers to live up to her rep of tightest ass in the realm. (Cerene G anal)

15%, 214

votes

214 votes - 15% of all votes

B. The second Cerene DGirl pops her cock out of Sophia\'s mouth, Cerene G pushes herself on Cerene\'s cock with Sophia wedged between them (double thigh job).

11%, 161

vote

161 vote - 11% of all votes

D. Cerene Girl has seen enough, yanks the cock out of Sophia\'s mouth and shows Sophia just how much cock a girl with ambition can take. (Cerene BJ)

8%, 106

votes

106 votes - 8% of all votes
Total Votes: 1404
August 4, 2017
-
August 6, 2017
Voting is closed
The poll will close at midnight on Sunday (6 August), so remember to vote!
Want to see the whole story with a 20 inch version of the dick?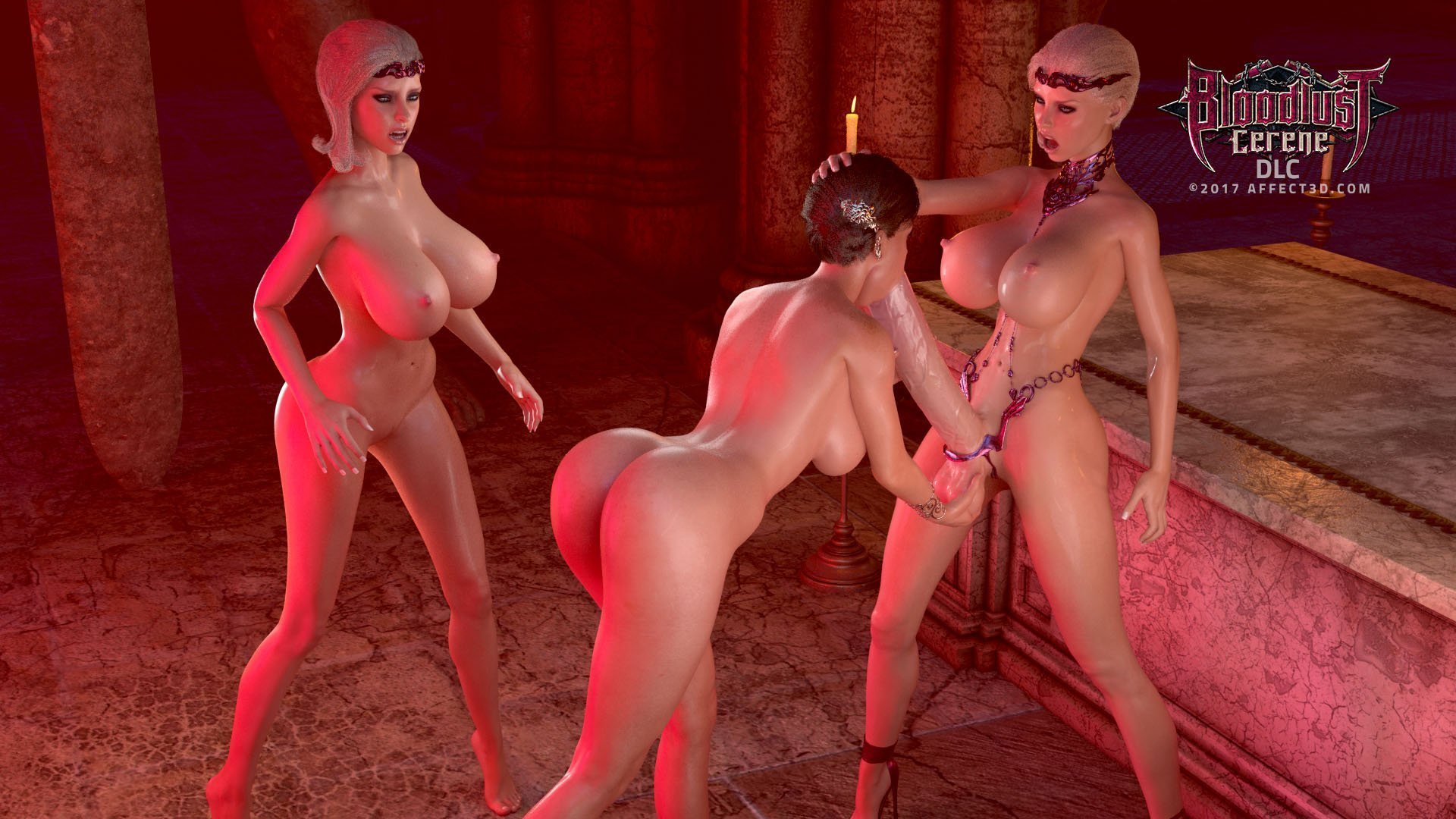 Then visit the

Bloodlust WIP Forum thread

for frequent updates on the Bloodlust Dick Girl DLC.