Bloodlust Dick Girl Interactive Story (non-canon) Poll #4 Results!
Well. Option C: return of double cock licking won. You guys voted for the one non-penetrative sex position! You must have really been eager for this one if you decided to skip the sex options, huh? (Aren't you glad I wanted to give it a second chance? 😛 ) I'd say it was a good choice, since a very sexy set of images starring Sophia's and Cerene G's talented tongues would put anyone in a good mood.
This week's poll features penetrative sex positions only. We know some of you have been anxiously waiting for this part too, so make sure you vote for your favorite position! 😉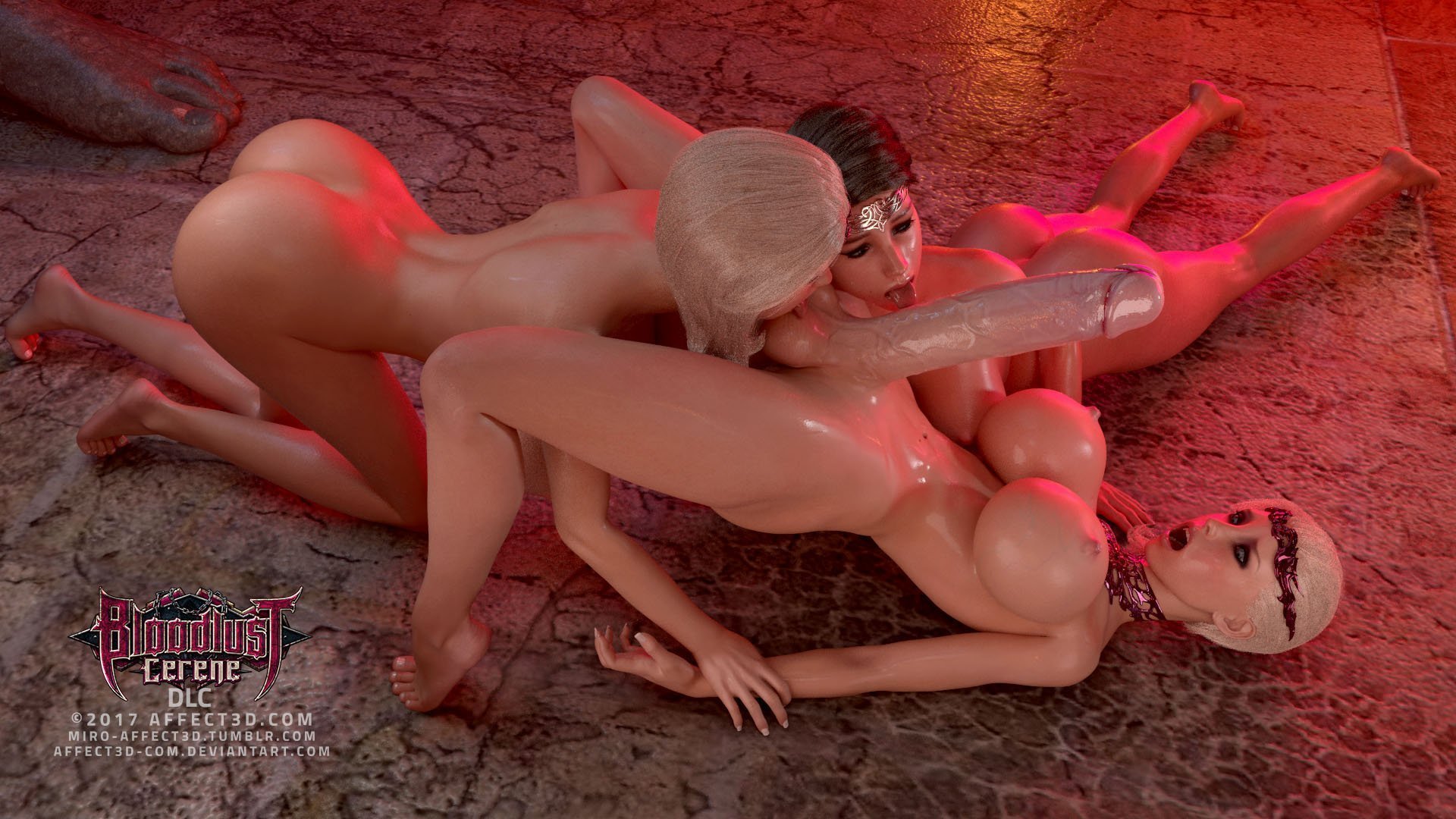 Poll #5. Two tongues are better than one.
Cerene watches the girls lower themselves to the base of her swollen cock. Her mouth falls agape as she feels Cerene G's hot breath on her balls just before she presses a soft kiss to each of them. Then, her tongue darts out to taste her. Sophia's tongue follows suit, running over the side of her cock and teasing her with slow, tentative strokes.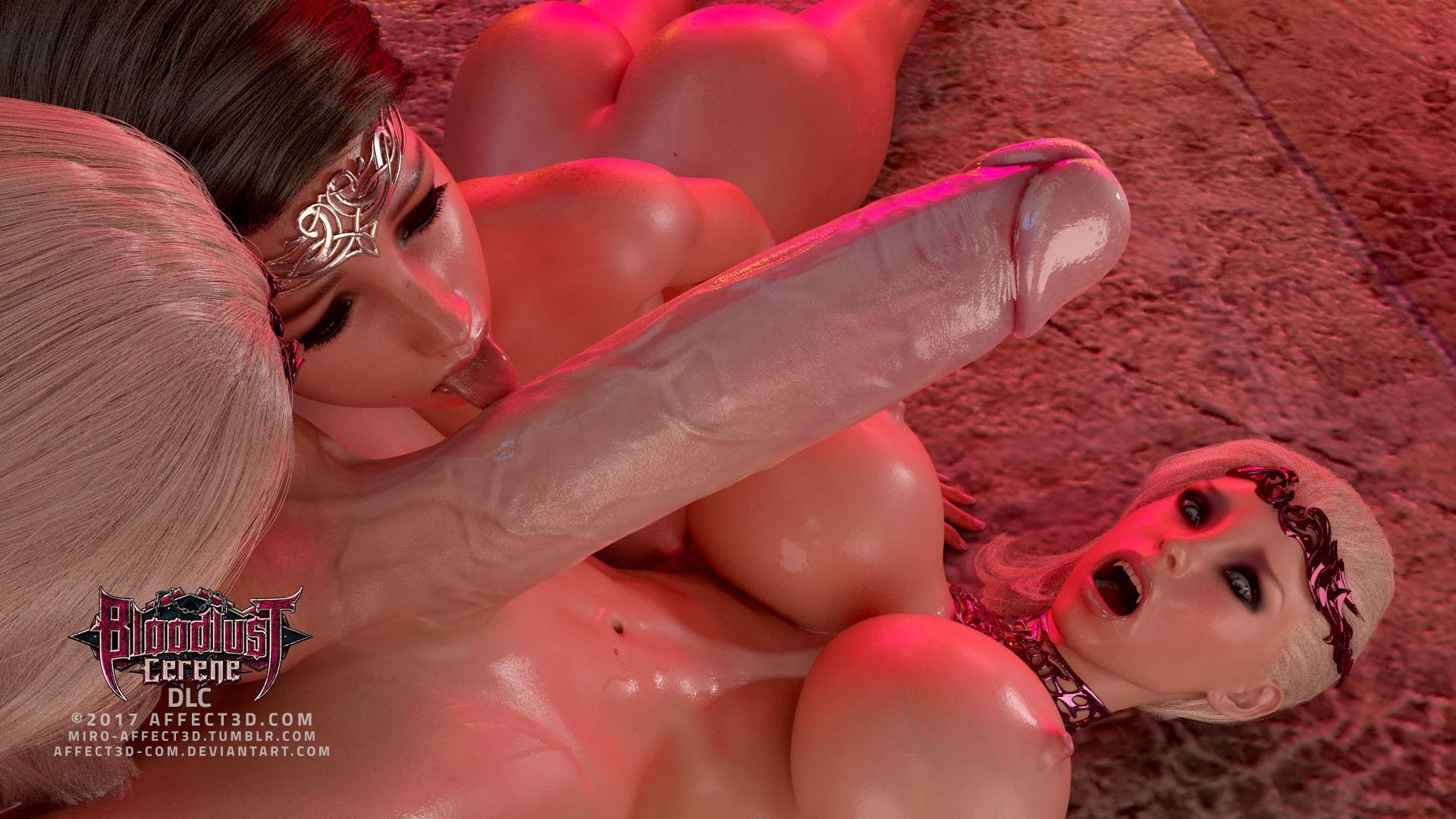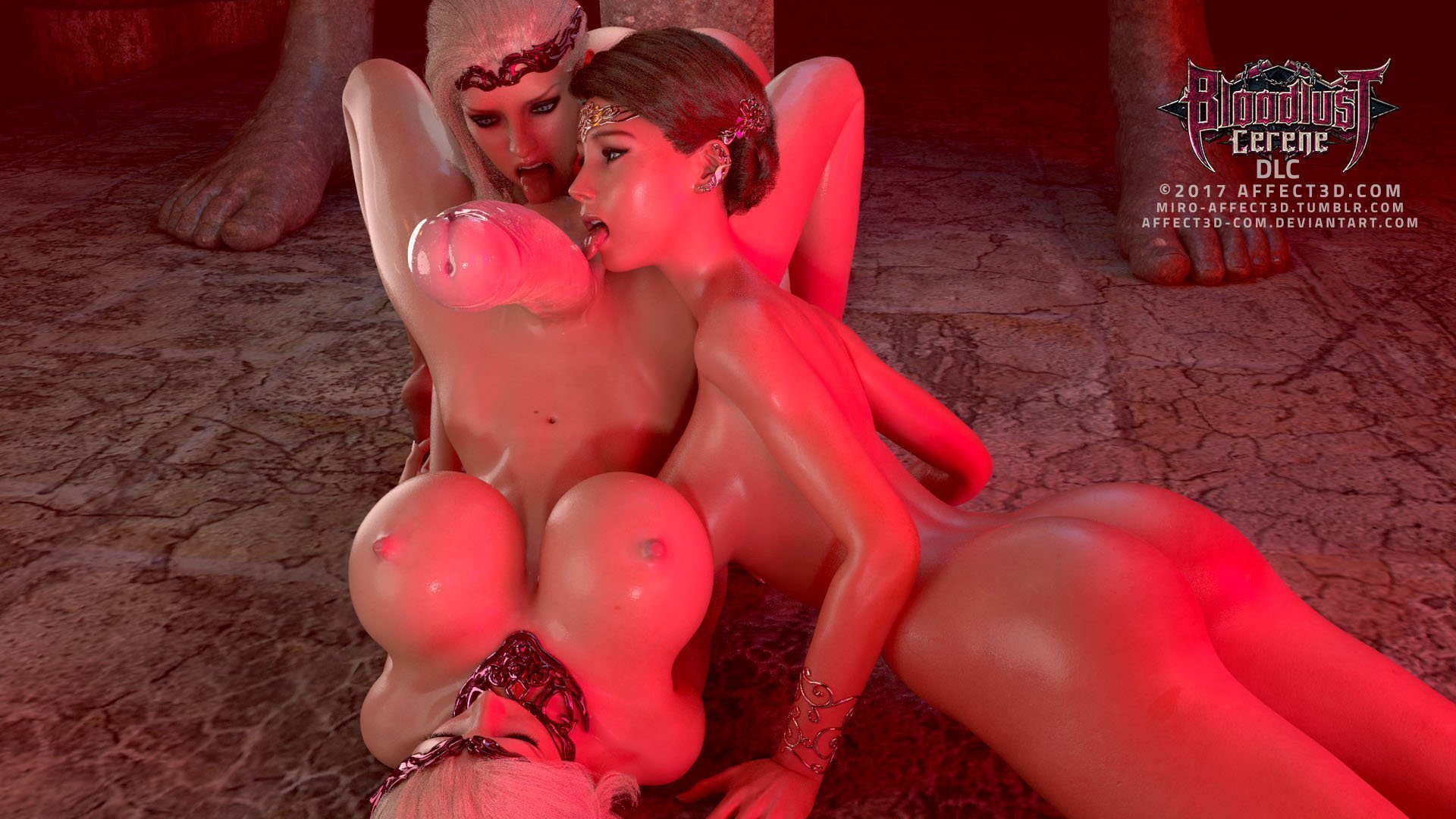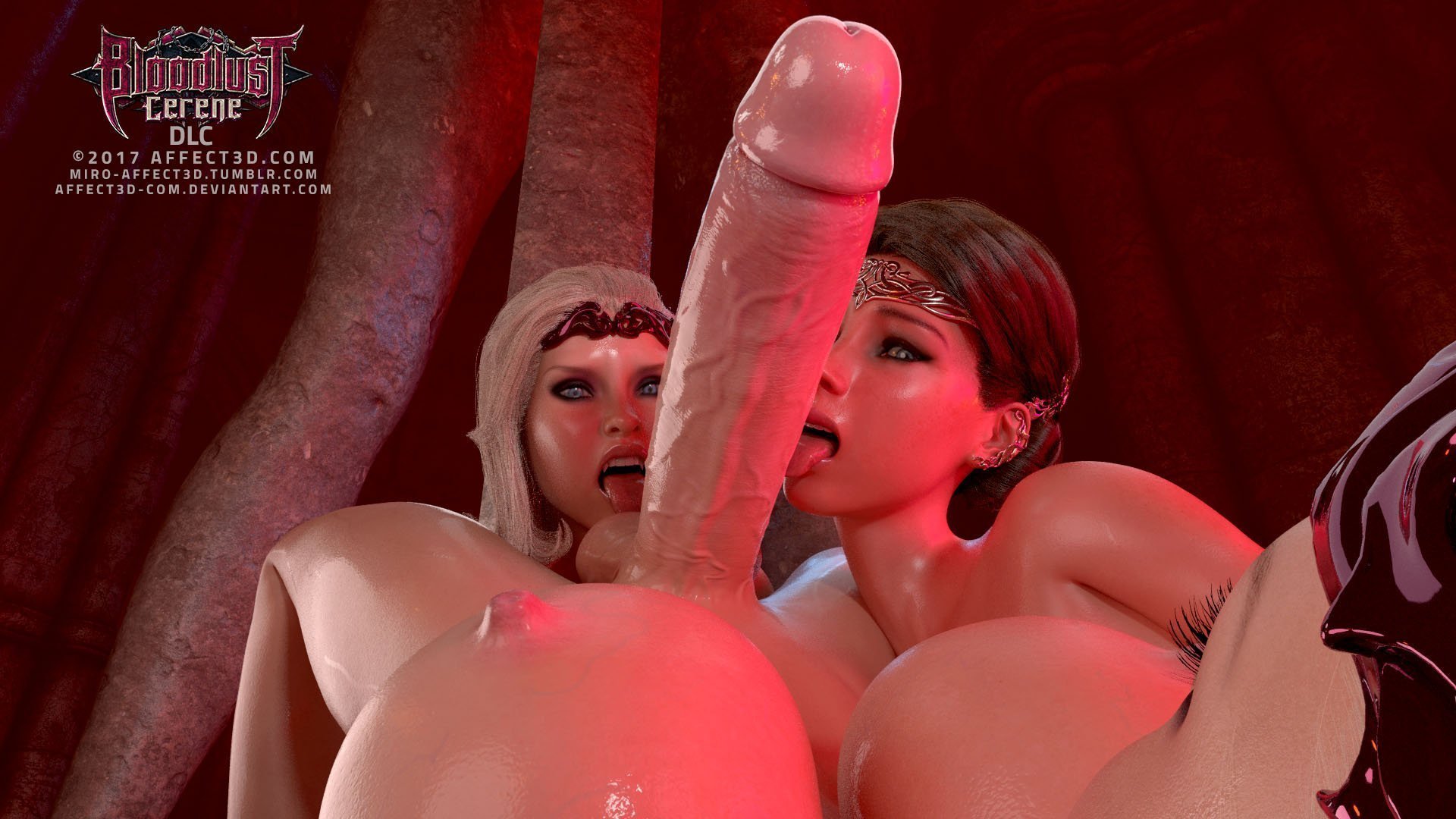 Cerene DG moans as they continue to tease her. Then, just as she starts to think their teasing will go on forever, the girls make eyecontact with each other. Cerene G gives Sophia a devious smile. She licks her lips before promptly opening her mouth to suck in one of Cerene DG's balls. Almost simultaneously, Sophia pulls away from the base of Cerene DG's cock and swiftly makes her move, sliding her lips all the way down the head.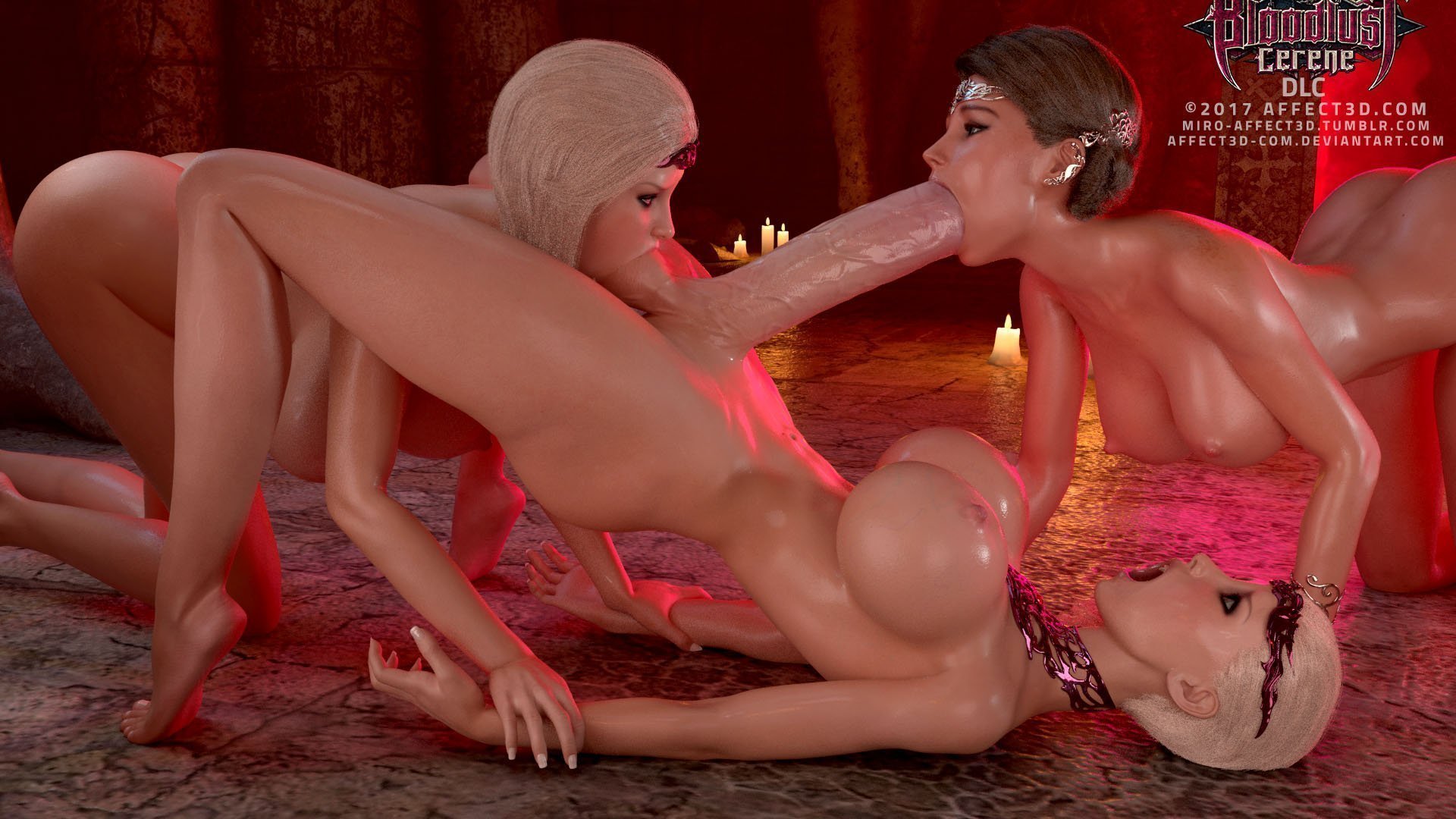 Cerene DG gasps at the sudden intensity of the pleasure, arching her body to feel more of their mouths.  They continue their assault, steadily building up the pleasure.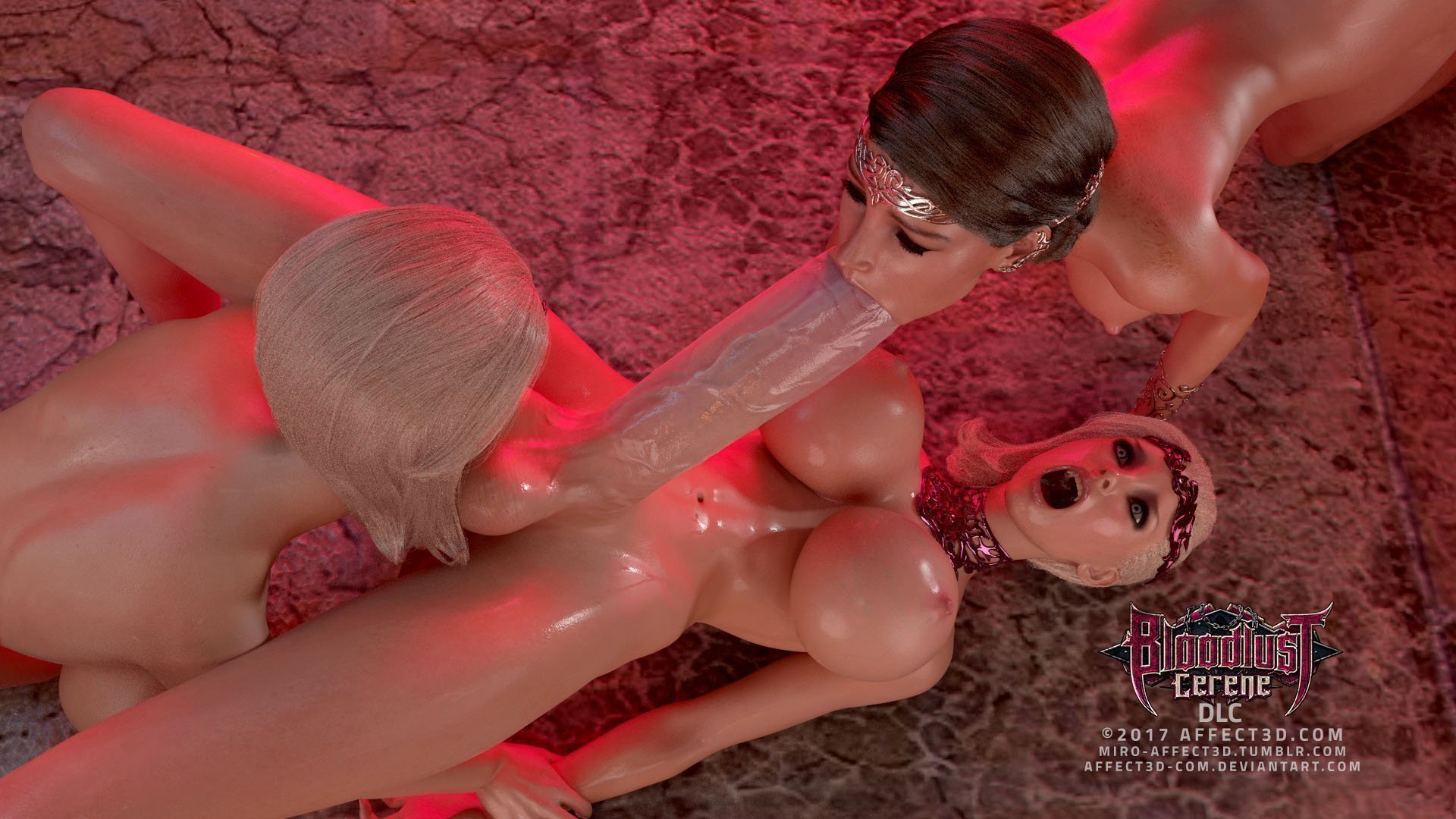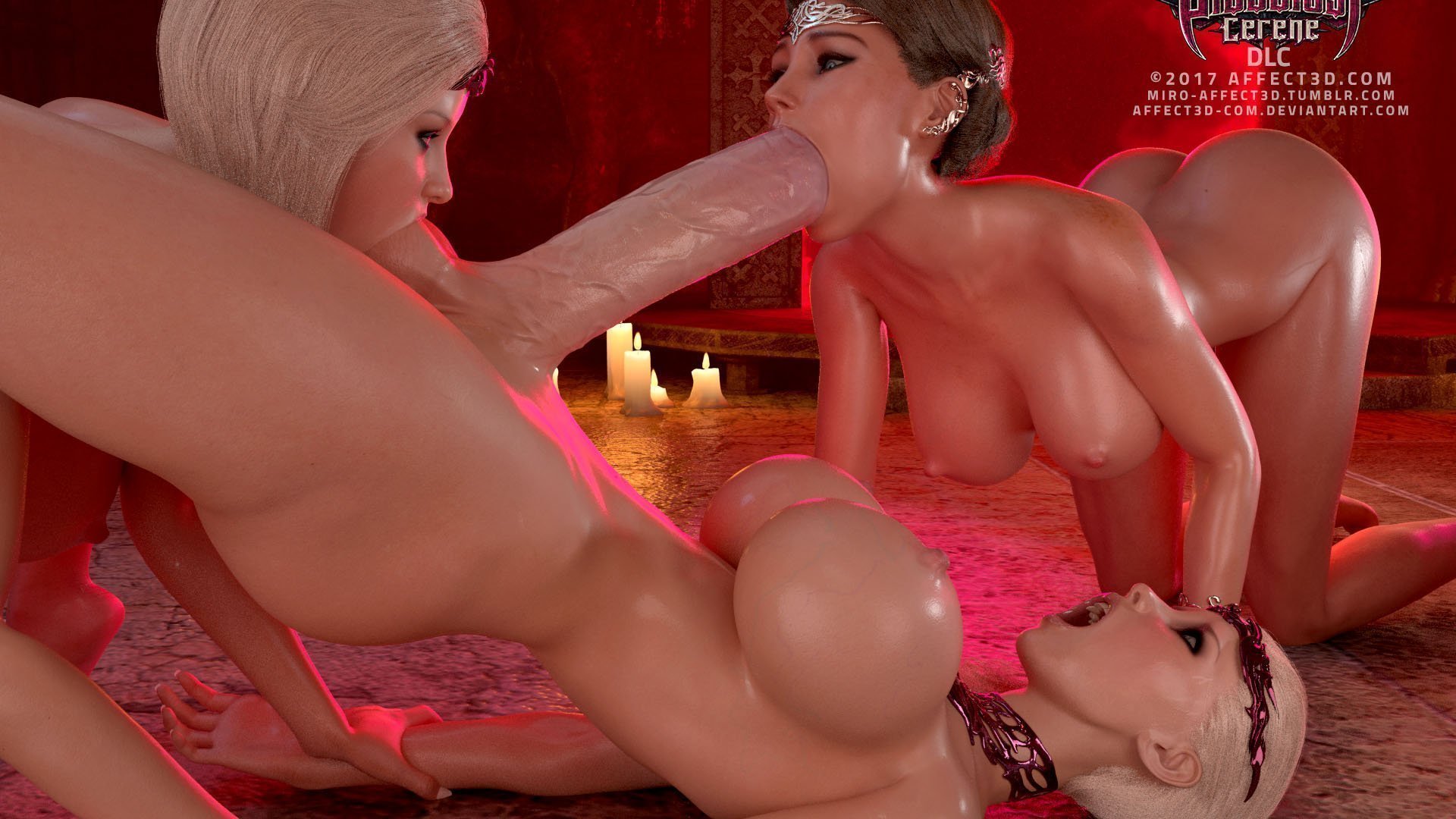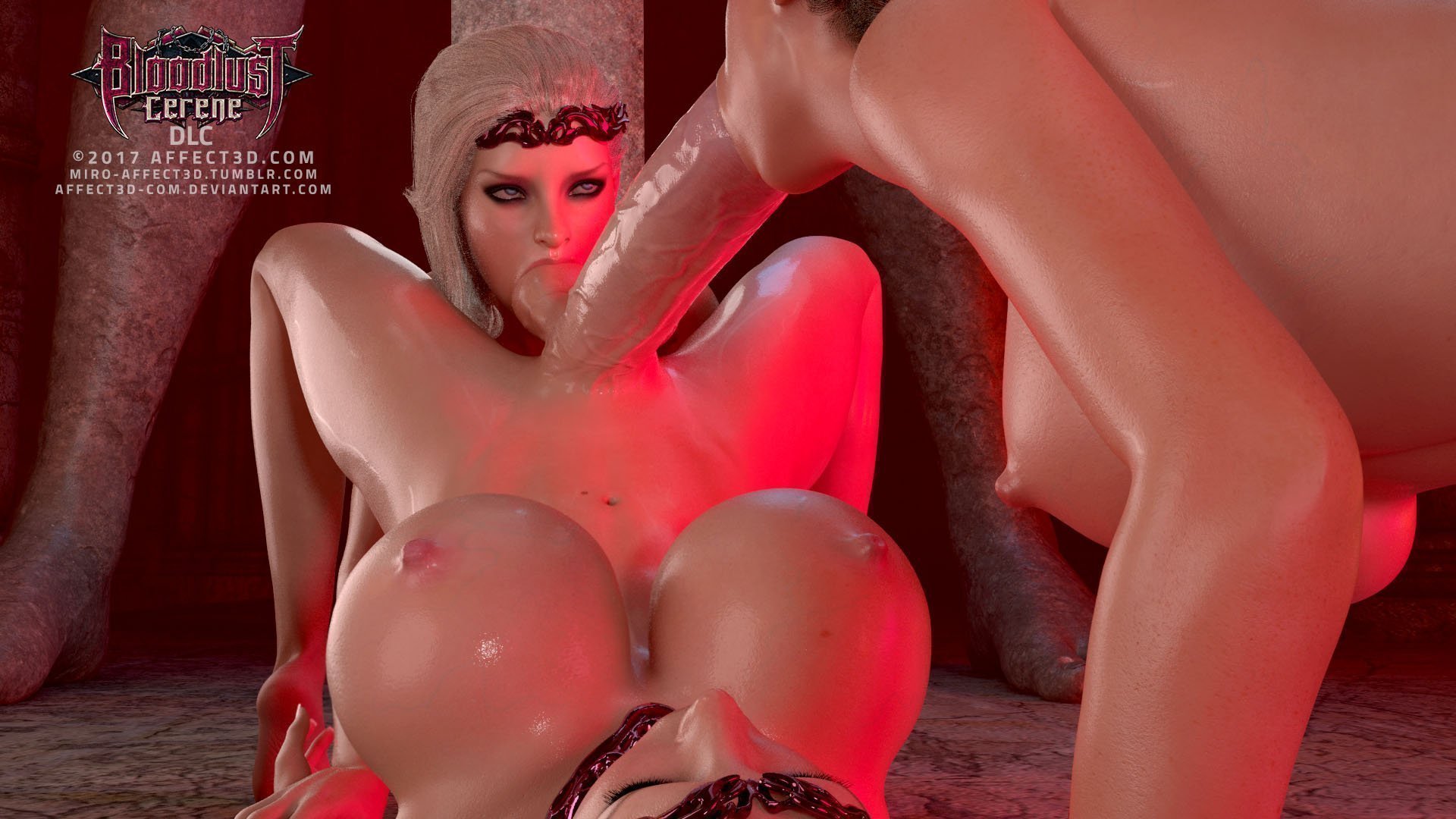 After having every inch of her cock teased, licked and sucked, Cerene DG feels herself reaching her limit. Her balls ached like never before. She couldn't take much more of this. She needs to bury her cock deep inside a tight, throbbing hole. But whose?
What position will Cerene go for next? Vote for your favorite in the poll below!
Take your votes here:
What position will they get into?
D. Sophia fears that Cerene DG may explode any moment and jumps on top of Cerene G, tempting Cerene DG to alternate between both girls (alternate Cerene G anal and Sophia pussy).

49%, 638

votes

638 votes - 49% of all votes

B. Cerene DG skillfully aims her cock at Cerene G\'s pussy, but Cerene G lowers her ass an inch just before impact in a surprise move (Cerene G anal).

24%, 310

votes

310 votes - 24% of all votes

C. Cerene DG thinks on her feet and alternates between both of Cerene G\'s holes (alternate Cerene anal and pussy).

14%, 178

votes

178 votes - 14% of all votes

A. Sophia\'s asshole is in the line of fire, but using an ancient Kung Fu chop slap Sophia manages to divert Cerene DG\'s thrusting cock into her pussy instead (Sophia\'s pussy).

13%, 174

votes

174 votes - 13% of all votes
Total Votes: 1300
August 17, 2017
-
August 20, 2017
Voting is closed
The poll will close at midnight on Sunday (20 August), so don't forget to vote!
Want to see the whole story with a 20 inch version of the dick?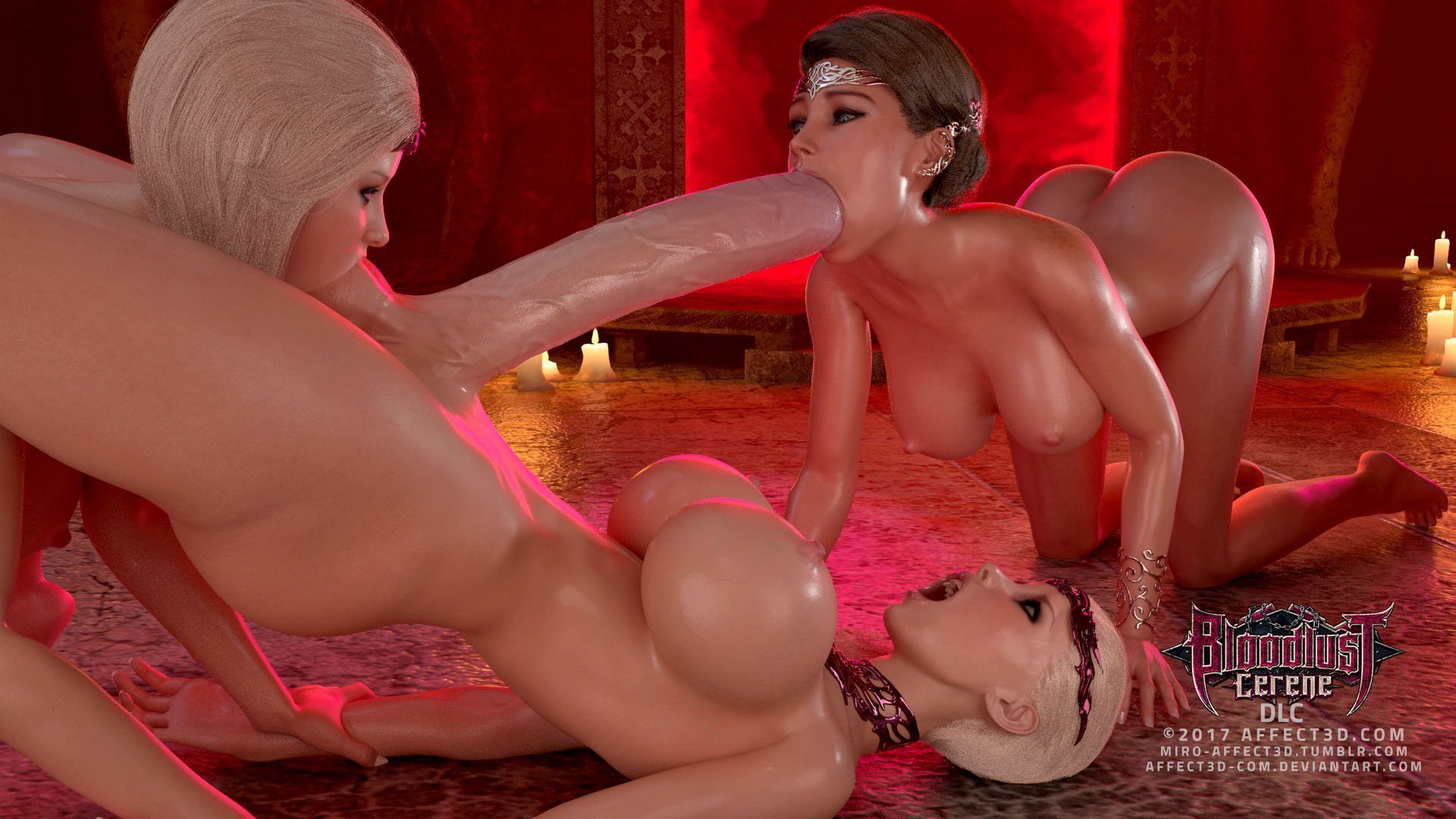 Then, visit the

Bloodlust WIP Forum thread

for frequent updates on the Bloodlust Dick Girl DLC.