WIP Update Format In 2020
Welcome back for the first WIP update of 2020! We've got some Blood Crown WIP images, a WIP video and we'll talk about Miro's latest image set release in this update. Before we dive into that, though, I want to tell you about our approach for the WIP updates in 2020.
WIP Update title change
We'll be posting the update under the title Miro's WIP Update 2020#XX from now on. Any ongoing projects by Miro may feature in the WIP update, so you can expect anything from Bloodlust: Lanessa – Blood Crown to image sets or other projects to come up as a topic. Depending on what the team is working on, the WIP update may feature 1 or multiple project updates.
Although we already started including multiple project updates in the WIP updates last year, we were still posting under the title Blood Crown. We understand this was confusing for people, so we're making a switch to a title that can be used to cover all Miro's active projects.
WIP Update posting schedule 
We've removed the word 'monthly' from the WIP update's title because we're not always able to provide a monthly update. We're going to keep updating as often as we can, though the timing of the WIP update will depend on the amount of interesting WIP material, previews and info that we can share at a given time.
When we've published a new WIP update, we'll leave a link to the post in a Tweet on Affect3D's Twitter, Miro's Slushe profile's description box and Miro's Patreon page's description box. (And naturally there'll be the usual big banner on the Affect3D.com homepage.)
That's all. Now, moving on to the Blood Crown WIP stuff!
Guards in Blood Crown
In previous WIP images of Cerene in the throne room we saw her by herself, but she will actually get some company! In the WIP images below we see a band of guards supervising her while she awaits Lanessa's and Sophia's arrival.
We asked an artist called Nothingmore3d to do the character design for the guard and you can find his artwork on Slushe if you follow this link.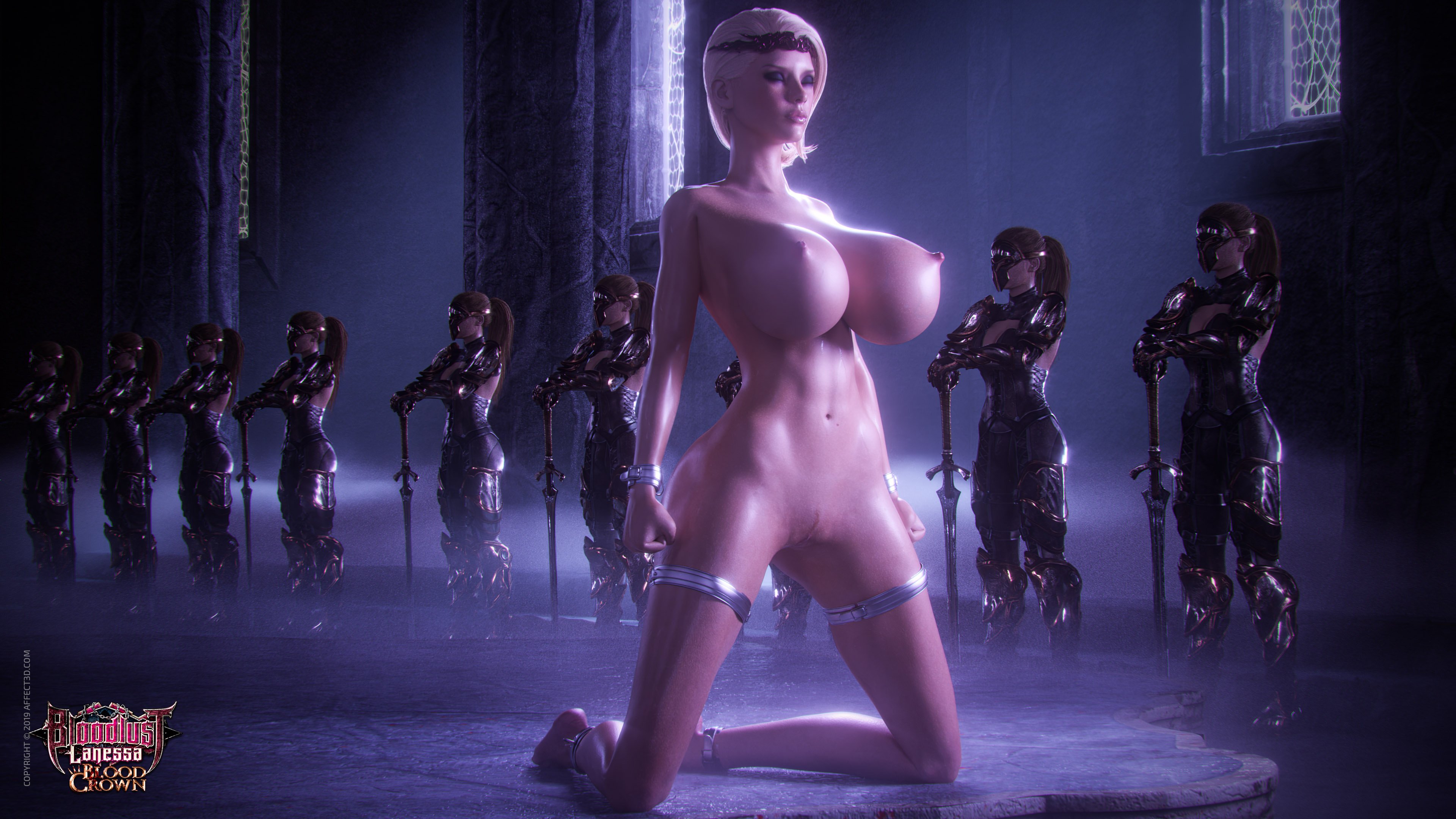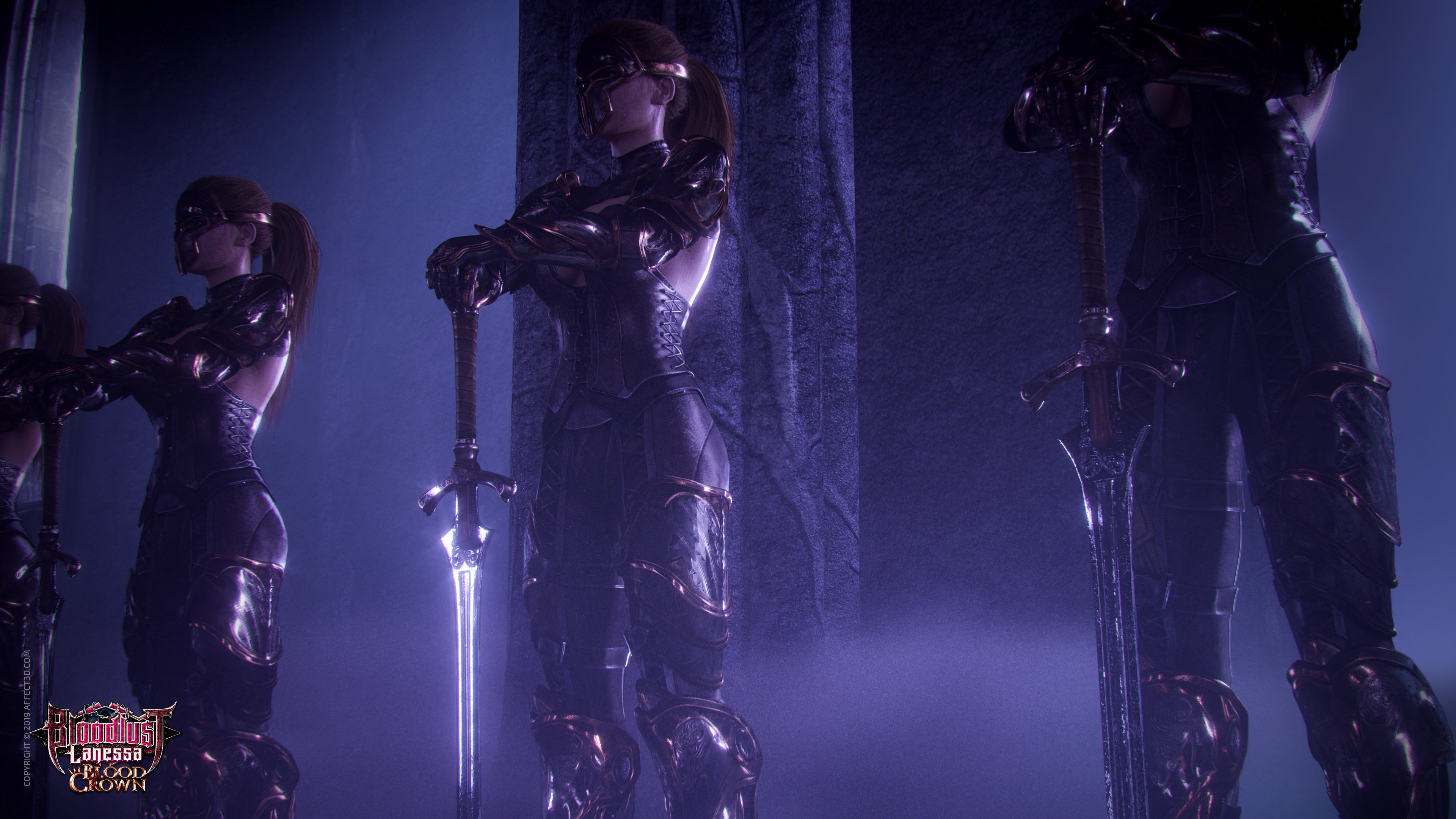 20 seconds of Bloodlust (WIP video)
In 2019 we started researching motion capture and we've begun actively using it for the production of Bloodlust: Lanessa – Blood Crown. For those of you who are unfamiliar with the term 'motion capture':
motion capture (or mocap for short) is the process of recording movement of real life people or objects. Motion capture software can be used to digitally record movement and to apply it to characters and objects in animations.
The WIP video below features Sophia, Cerene and Lanessa. It's a preview of one of our initial experiments with motion capture. (This scene hasn't been rendered at final quality and more adjustments will be made before finalizing.)
Why are we exploring motion capture?
Realism. We make all kinds of body gestures and facial expressions when we're going about our day. When we're animating that stuff the traditional way, everything has to be animated by hand and it really depends on the animator's style and skills whether it ends up looking realistic, cartoonish or just not that great.
Motion capture can make animations more realistic in terms of human motion. It's not done as soon as the recording is over because the raw file still requires some clean-up, but there's a solid base derived from real human motion to work with. So with proper instructions for the mocap actors, it's a time saver compared to traditional animating. It's the reason why game developers and Disney use mocap for their projects.
For Bloodlust: Lanessa – Blood Crown we're taking it one step at a time, so we'll be using mocap only for the non-sex scenes. In general mocap is still relatively new to us, so we've still got wiggle room to improve our current workflow.
Lady of the Tower – Image Set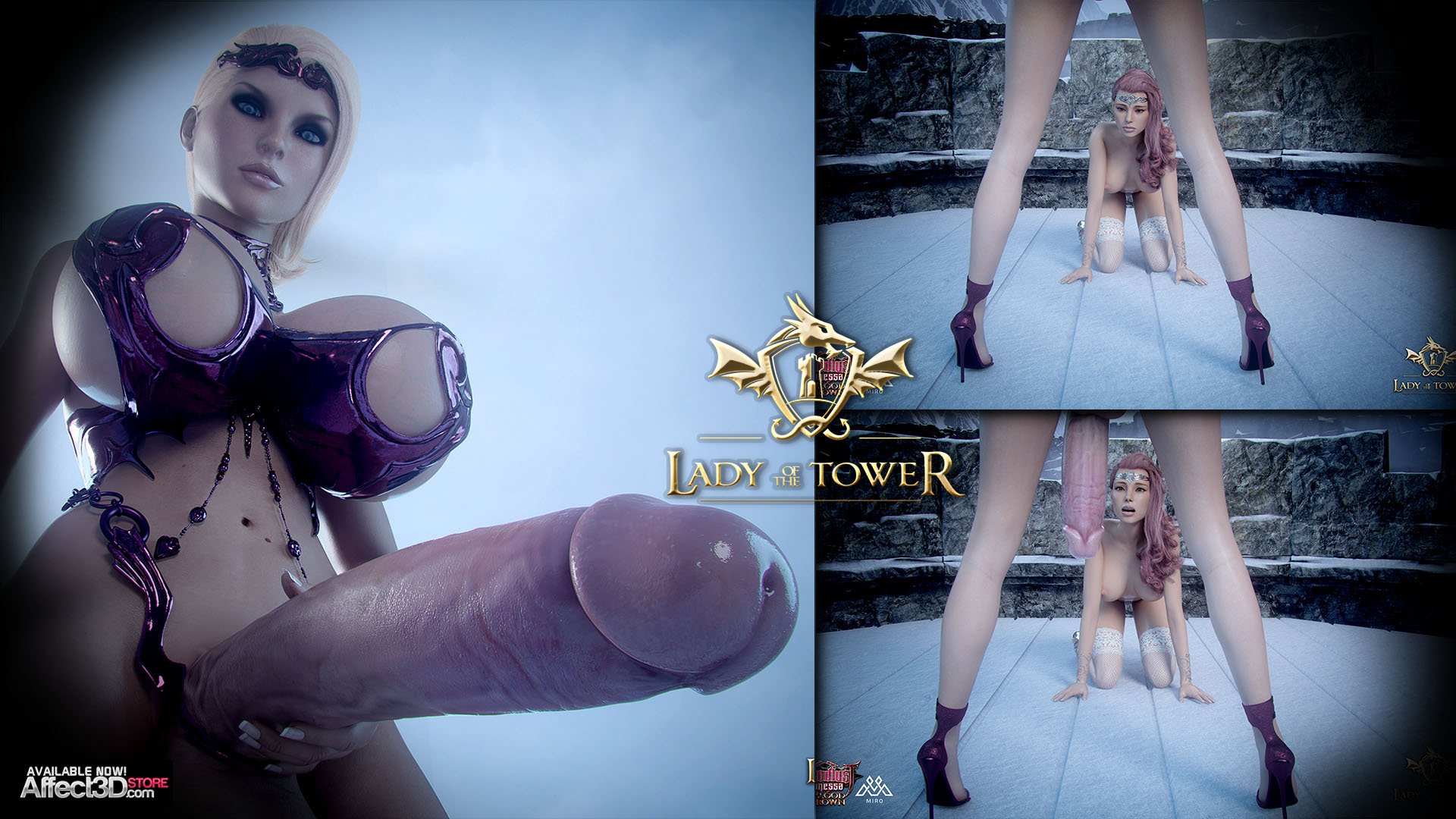 Just before New Year's Eve, Miro released his sixth image set Lady of the Tower in the Affect3D Store. The story takes place on the castle grounds of a medieval stronghold in a faway land during wintertime. Cerene of the Bloodlust universe and Arielle whom you may have seen in Love Thy Neighbor feature as the main characters. Prince Tristan (and a dragon) play supporting roles.
In this fantasy setting, Arielle is the princess of the castle turned to damsel in distress when a fierce red dragon comes upon the castle. Prince Tristan arrives to save the princess and win her affection. However, Arielle is instantly smitten with Cerene when she makes a surprise appearance to challenge Tristan for Arielle's pussy heart.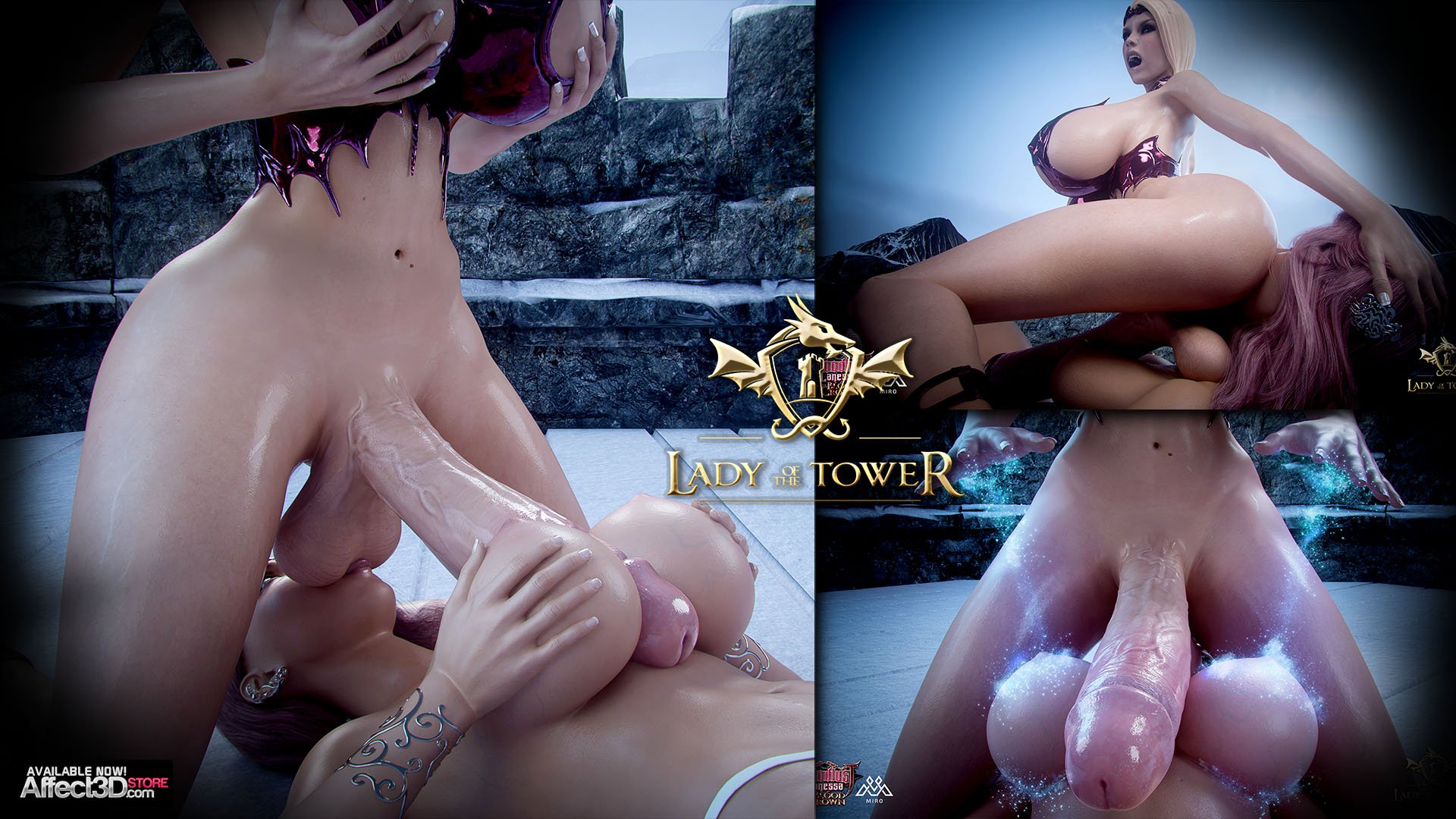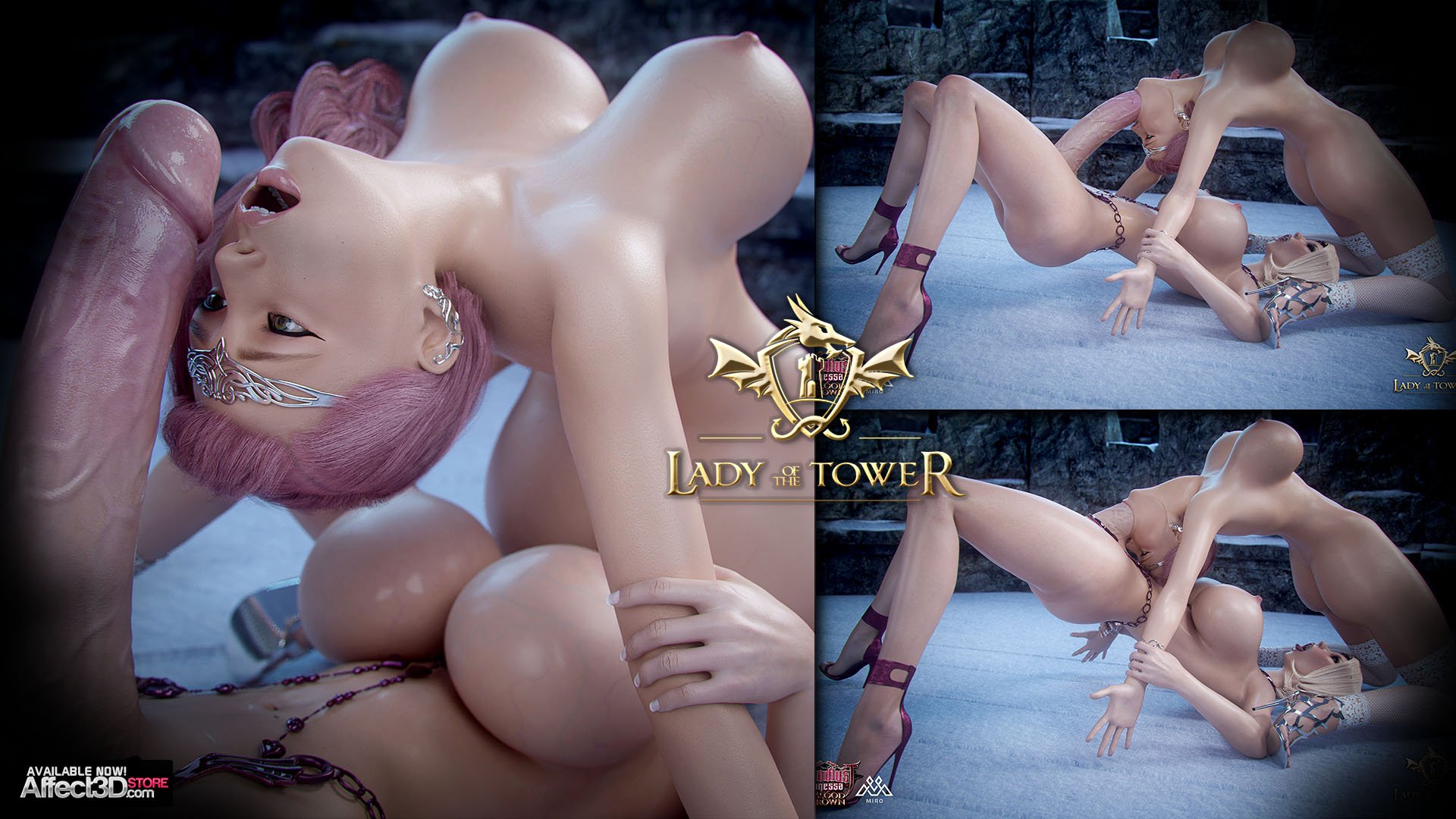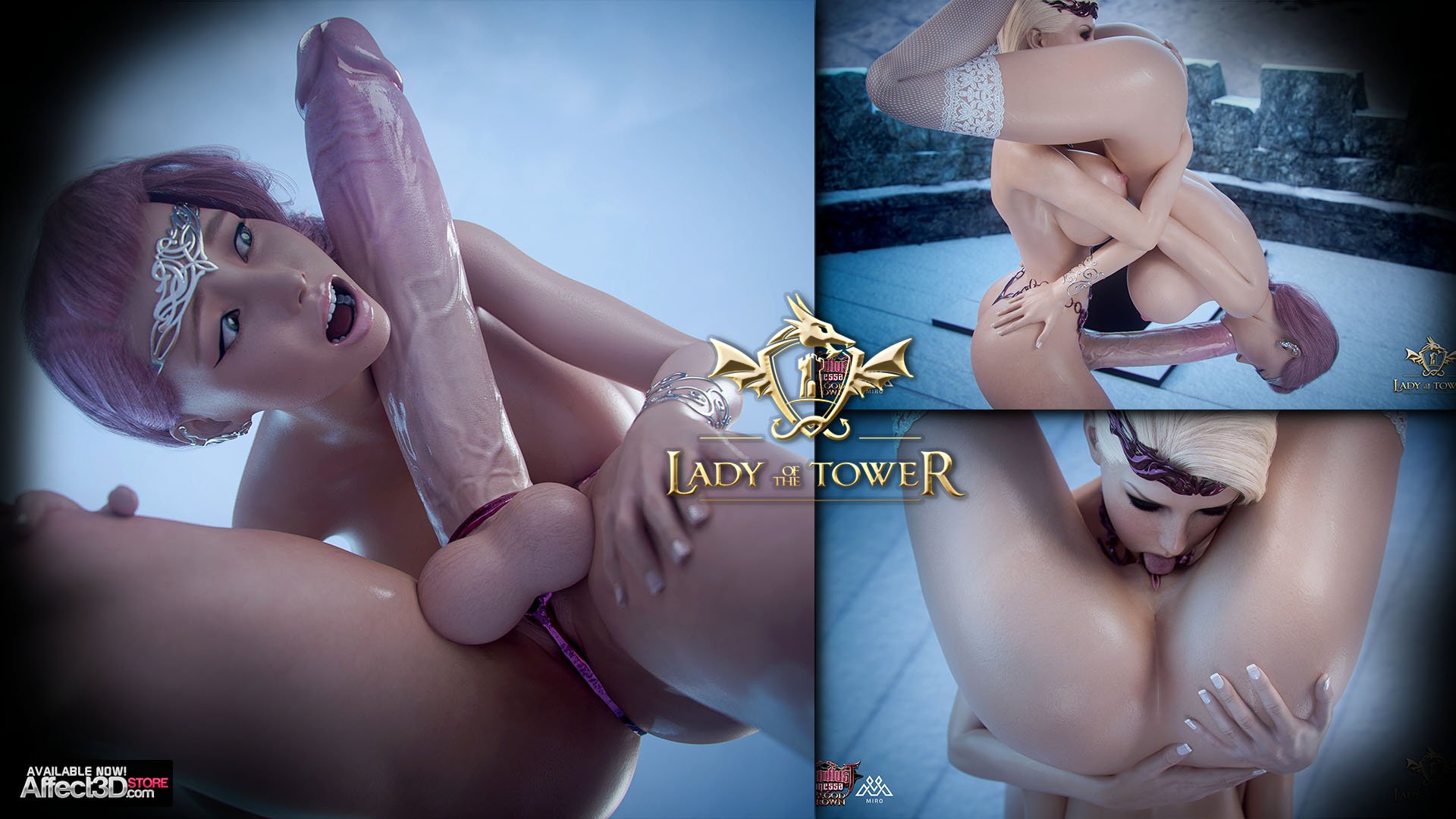 Miro originally released Lady of the Tower through his Patreon. If you're a patron, there's no need to buy this image set because you can already access it via your subscription. If you're not a patron, though, you can get Lady of the Tower for $10.00 in the Affect3D Store.
The complete image set consists of 199 images showcasing exotic, daring sex positions that will make you want to have your own lusty (and incredibly flexible) snow princess!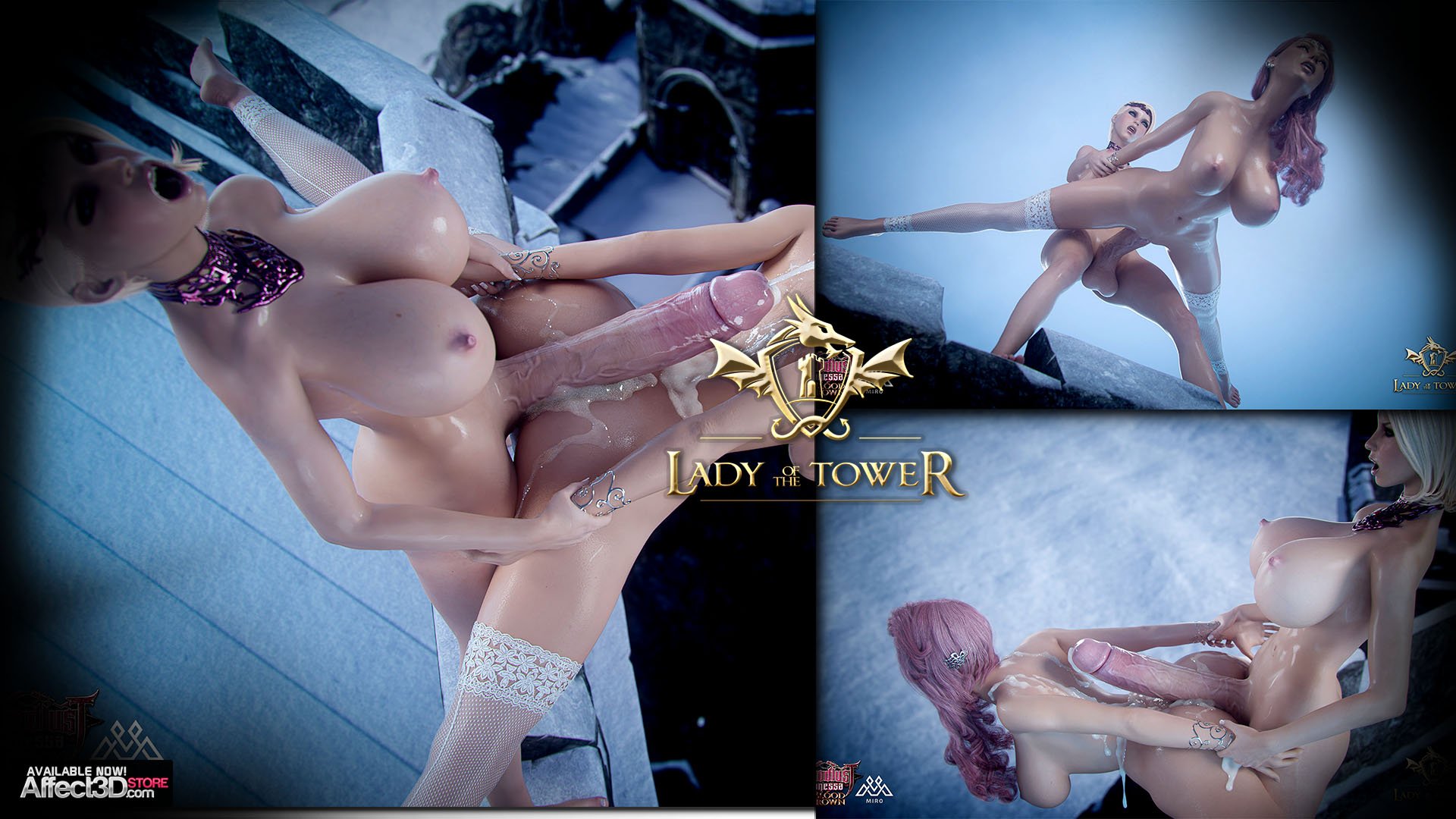 Miro's Slushe Page
A new image set will be in the works very soon. You can keep an eye on Miro's Slushe gallery if you're interested in previews of the upcoming work. More preview images of Lady of the Tower and older works such as Love Thy Neighbor and Circle of Love can be found there as well! Follow the link below to check out Miro's gallery.
Miro's Patreon
If you'd like to support the creations by Miro and the artists of Affect3D, you can become a patron. Financial contributions we receive through Patreon are used to fund the production of all Miro's art projects. This includes animations and image sets.
There are 5 different memberships on Patreon to choose from, ranging from $1 to $10 per month. Depending your membership, you can receive early access to image sets, animations, polls, and production updates in return for your pledge. Check out his Patreon page to find out which membership suits you best!